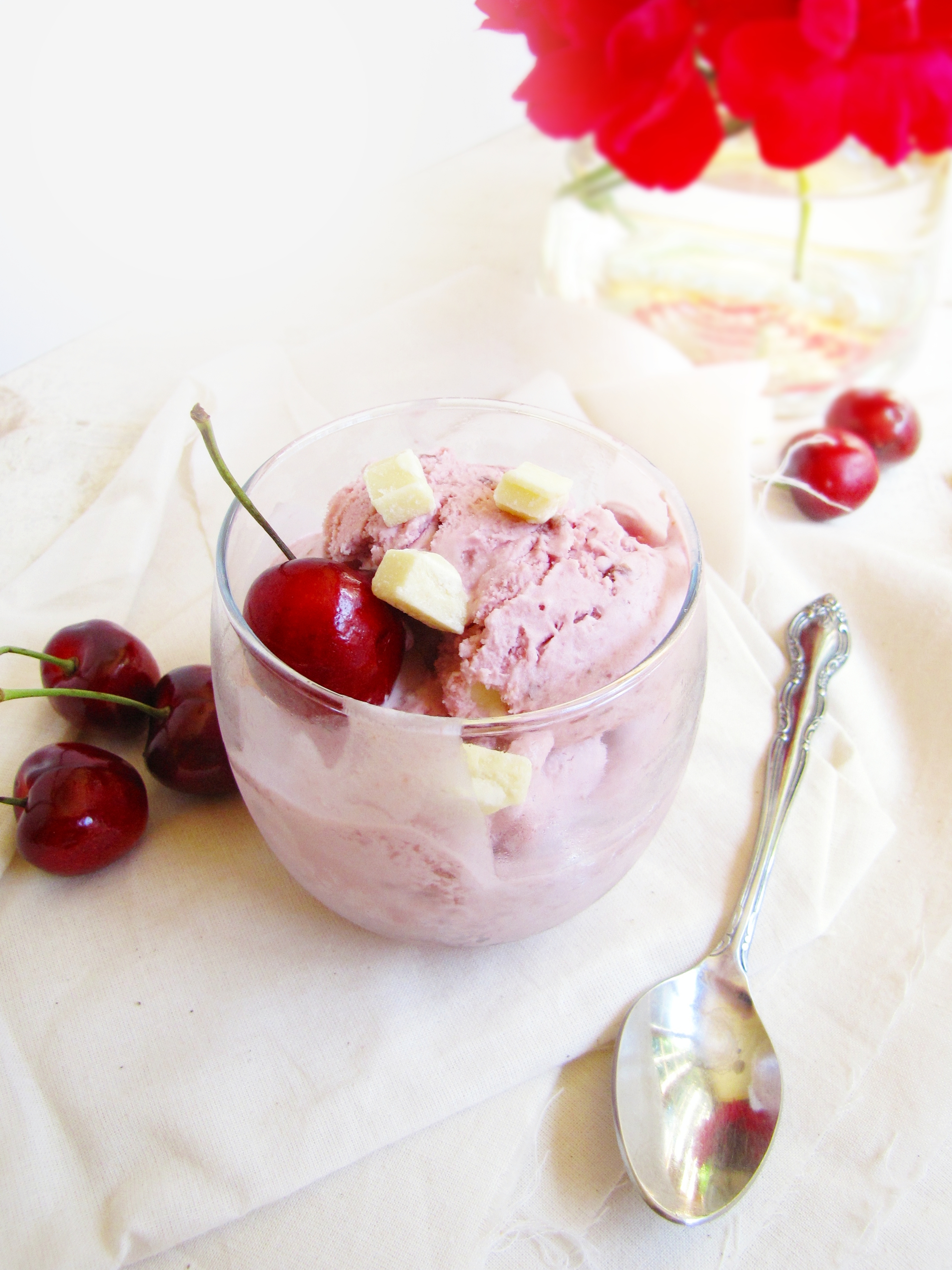 Now that it's officially summer and my nutso-busy project is (fingers-crossed) winding down (although I could be headed back to Spain in July), it's time to get serious about summer.  It's only for a few months a year, people!  This will be my first summer as a real person, meaning no vacation and no play-with-little-kids-in-the-sun-all-day summer job, and I'm already missing the dog-day boredom of waking up late, lying about in the sun and drinking lemonade, but I'm determined to make every weekend count.  So, I'm making a list (because, let's face it, if you're a list person you'll always be a list person) of the 10 things I have to do this summer:
Go to the Cape.  I grew up spending summers in Falmouth and man do I miss the breeze, the foggy sea glass walks with my mom, the marshes, the seashells on the roads, and so many other tiny details.
Pick strawberries berries of some kind.  I think I may have missed strawberry picking season, but I certainly ate my fill.  I've got plenty of time for raspberries, blackberries, and blueberries though.
Learn to start the grill.  Or at least grill one thing.  I'm fairly certain I put this on my summer list last year but it appears I never actually published that list, so you can't hold me accountable for not doing it.  I'm super jumpy around hot things, but Trevor can probably bully me into learning.
Make Cassis!  I searched everywhere for some fresh black currants last year with no luck.  This year I'm 100% determined to find them.
Visit the Harbor Islands.  I meant to do this all summer last year and never got around to it.
Ride my bike!  I just need to bite the bullet and buy a helmet… Man, I hate helmets.
Train for a half marathon.  I put this on here dubiously, given that I'm currently at about 5 miles max… and have been for the past 5 years.  But I told my mom I'd do one in October, and my knees aren't bothering me anymore (knock on wood), and my metabolism seems to have abandoned me, so… I'll do it.
Do a producer interview.  This is an idea I've been toying with for a long time – meeting and interviewing some of the super-committed food professionals in the area, but haven't gotten around to.  I'd love to do it, and summer is the perfect time.
Plan a trip for this fall.  Now is the time to travel, and I keep putting it off for this reason or that reason.  This year has gone by so incredibly quickly, and I never managed to plan more than a weekend away.  I'm young, employed, and relatively free – I've got to start doing the things I dream about!
Make at least 3 kinds of ice cream…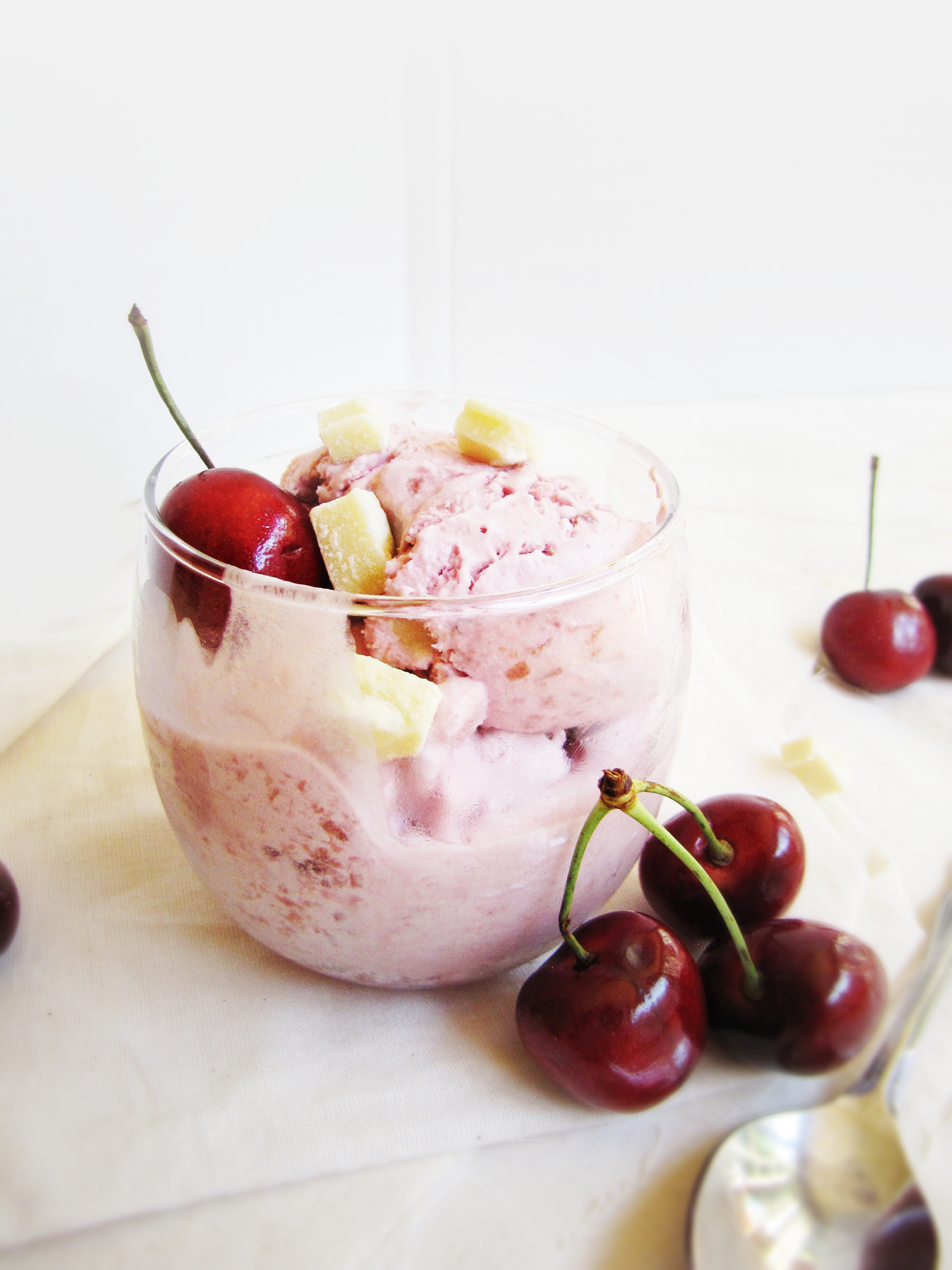 … starting with this one.  Because it's been really hot, and I just finished eating my first batch of ice cream (from March!  Who knew I had such self-control?)  Plus, I'm trying to work my way through at least a few of my bookmarked recipes for each super-seasonal fruit or veggie this summer, and cherries are in now.  Of course, cherries are pretty perfect straight from the fridge, but as the new owner of a cherry pitter (yes it's a super-specific gadget, but it's super easy to use and I'm totally happy with the $8 I spent on it), I've been using them other ways as well.
This ice cream, adapted from Technicolor Kitchen, is my favorite that I've made so far.  Of course, I've only made 3 others – meyer lemon buttermilk, roasted cinnamon, and lemon-basil sorbet – but this one was the most like one that I'd order at an ice cream shop.  I never seem to be able to get my homemade ice cream as solid as I want to (any tips on that?), but this froze fairly well.  The cherry flavor is sweet and intense, and the white and dark chocolate chunks add a little texture.  The addition of cassis just before freezing gives it a lovely floral, slightly boozy layer that really makes it shine.  It reminds me very much of the black raspberry ice cream my mom always ordered at Benson's when we were on the way home from the beach (p.s. if you're ever in Eastern Mass, you must try Benson's – pair it with a trip to Crane's Beach and a stop at the Clam Box for a true New England experience).  I never really liked that flavor as a kid, but I think it's more of an adult thing – a little bit more intense and musky.
I'll keep you posted on my summer activities, especially the food-related ones.  Hope you all are getting started on whatever summer activities you're dreaming of!
Cherry and Two-Chocolate Ice Cream
Adapted from Technicolor Kitchen.  Makes 1 quart.
1 1/2 c. pitted ripe sweet cherries (from about 3/4 lb. cherries)
3/4 c. whole milk
1 3/4 c. heavy cream, divided
1/2 c. sugar
1/4 tsp salt
1 tsp lemon juice
2 TBS creme de cassis
3/4 c. chocolate chunks – mix of dark chocolate and white chocolate
Add pitted cherries, milk, sugar, salt and 1 c. of the heavy cream to a large saucepan.  Heat over medium-low heat just until it begins to steam, stirring occasionally, then lower the heat to the lowest sitting and let sit for 15 minutes, crushing the cherries gently against the side of the pot with the back of a wooden spoon about halfway through.  After the 15 minutes is up, remove from heat.
Pour the hot mixture into a blender and blend (always be careful blending hot liquids) until smooth.  Pour into a large glass bowl, and stir in remaining 3/4 c. heavy cream.  Cover with plastic wrap and chill in the fridge for several hours or overnight until completely chilled.
Before assembling the ice cream maker (if your ice cream maker is like mine, the bowl should have been sitting in the freezer for at least 12 hours), remove the cherry cream from the fridge and stir in the lemon juice and cassis.  Set up ice cream maker, and process cherry cream according to directions.  About 1-2 minutes before the ice cream is done, pour in the chocolate chunks and let mix in.  Remove the ice cream from the ice cream maker and freeze for another 1-2 hours before serving, to let it harden up a bit.  This is delicious served with an extra drizzle of cassis.
0