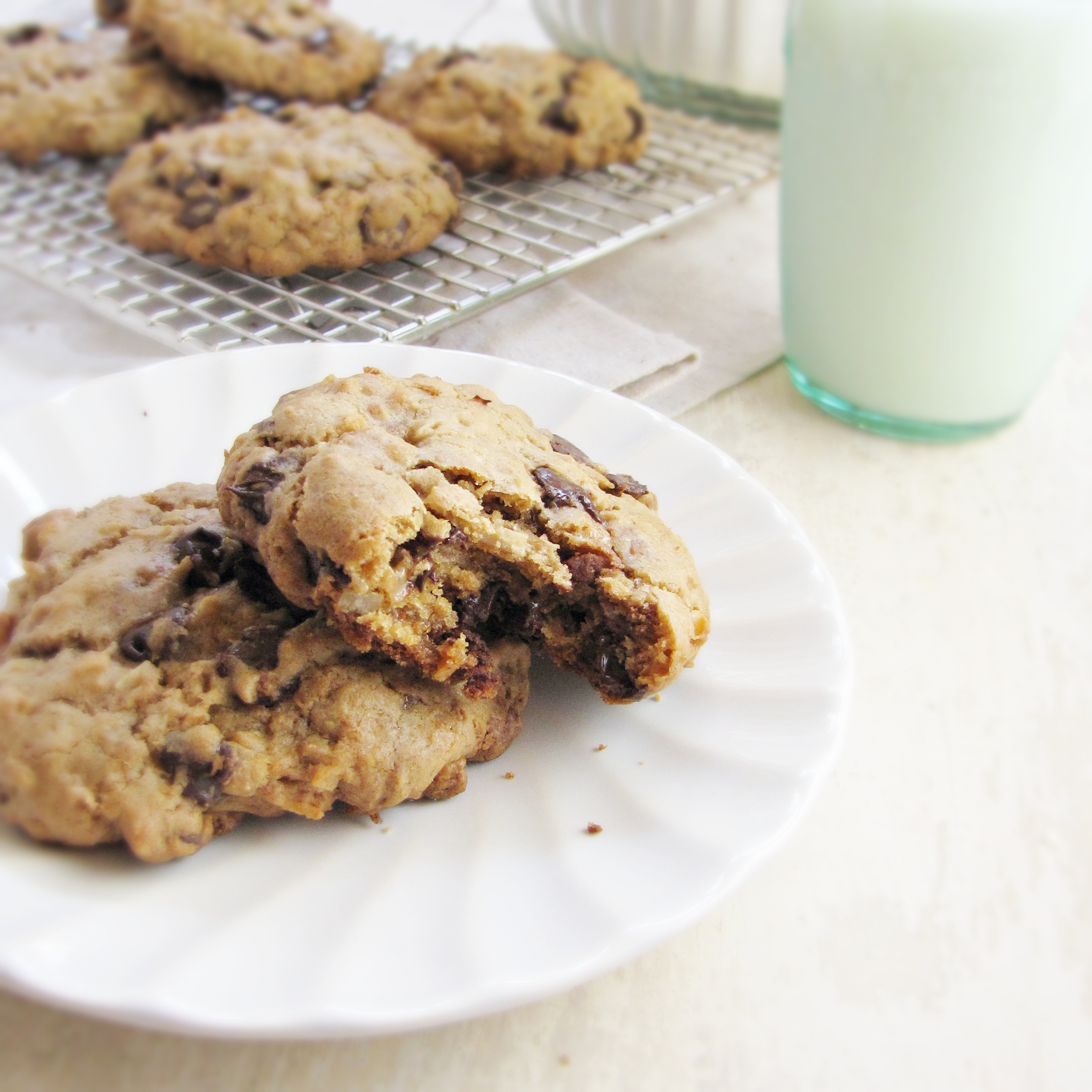 I was thinking a lot about my girlfriends on Friday night, and how nice it is to have people out there who love you, and who tell you they love you, besides your mom and your grandma and your boyfriend. (And your dad and your brothers and your all your crazy aunts… I don't want anyone to feel left out).  Trevor's been away for a week and I won't see him until the end of the next one, so I was missing him a little and remembering the feeling I had for so much of sophomore year – part loneliness, part boredom – and being so glad I'd moved past that phase, when Steph called, just to see how I was doing.  And we chatted for a little bit, and then we both had to go, and so we said our goodbyes, followed by quick "I love you"s.  And it's really nice, hearing that, in a sincere way, from someone who is far away but still cares.  Later, I talked to Becca, and the same thing happened.  And then I was less lonely, and happier.
I also got some not-so-great news about another girlfriend on Friday night, someone who I love very much.  It's the sort of thing where there's not much you can do other than wait and be supportive and try your best to understand.  And let them know they're loved.  So this weekend, I've been thinking about her and sending love her way.  And to all my other girlfriends, past and present.  Even though that might be the hippy-dippy-est sentence I've ever written, that's what I'm doing.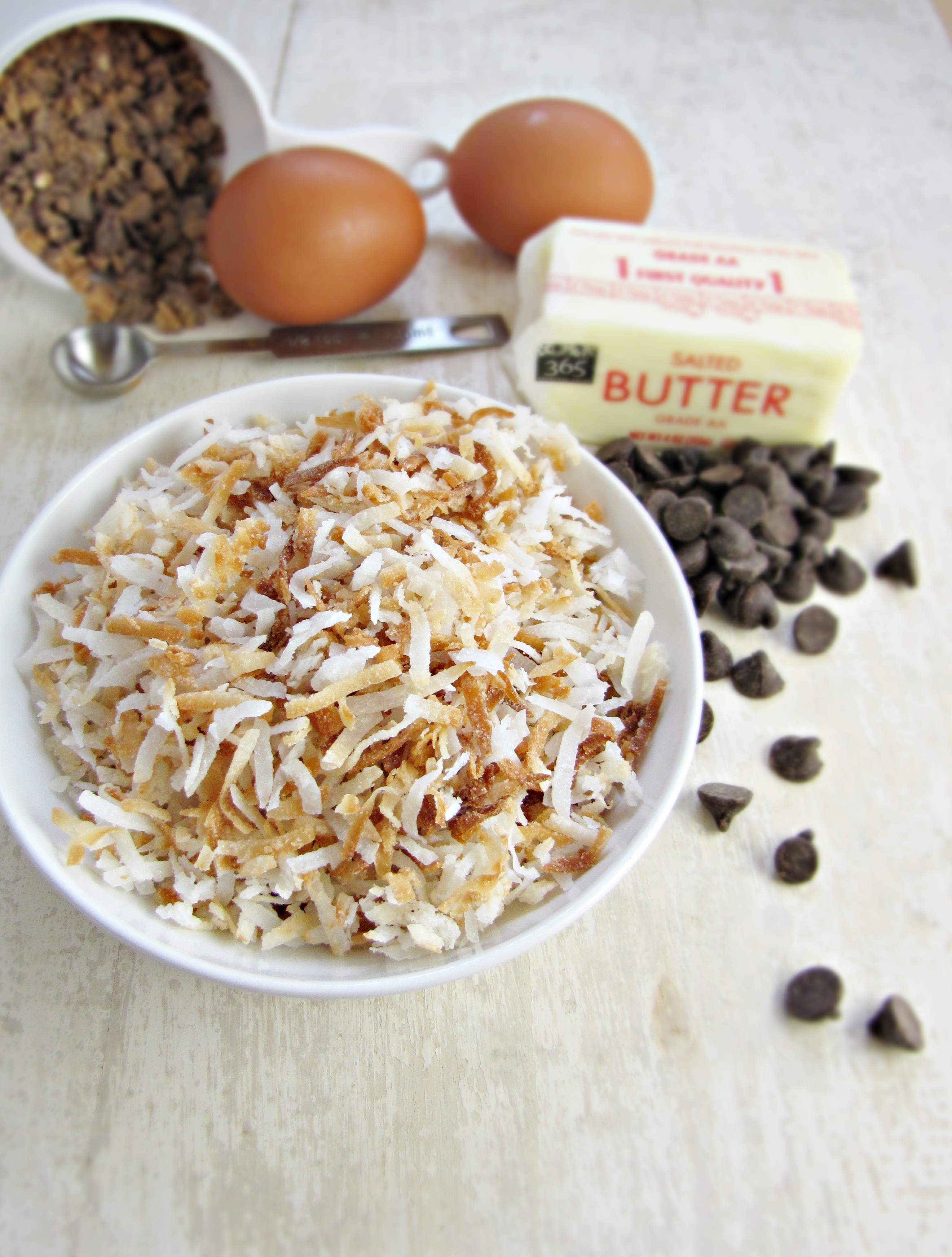 Point being, go remind someone that you love them.
In other news, I'm headed to Spain for work until Wednesday.  It might be unlikely, but I'm hoping to get a few touristy hours in – any suggestions for the best thing to do in Madrid with 3 hours?  And I'm bringing a few of these cookies with me, which might just be the best cookies I've ever made.  Coconut, toffee, AND chocolate chips?  Yes, please!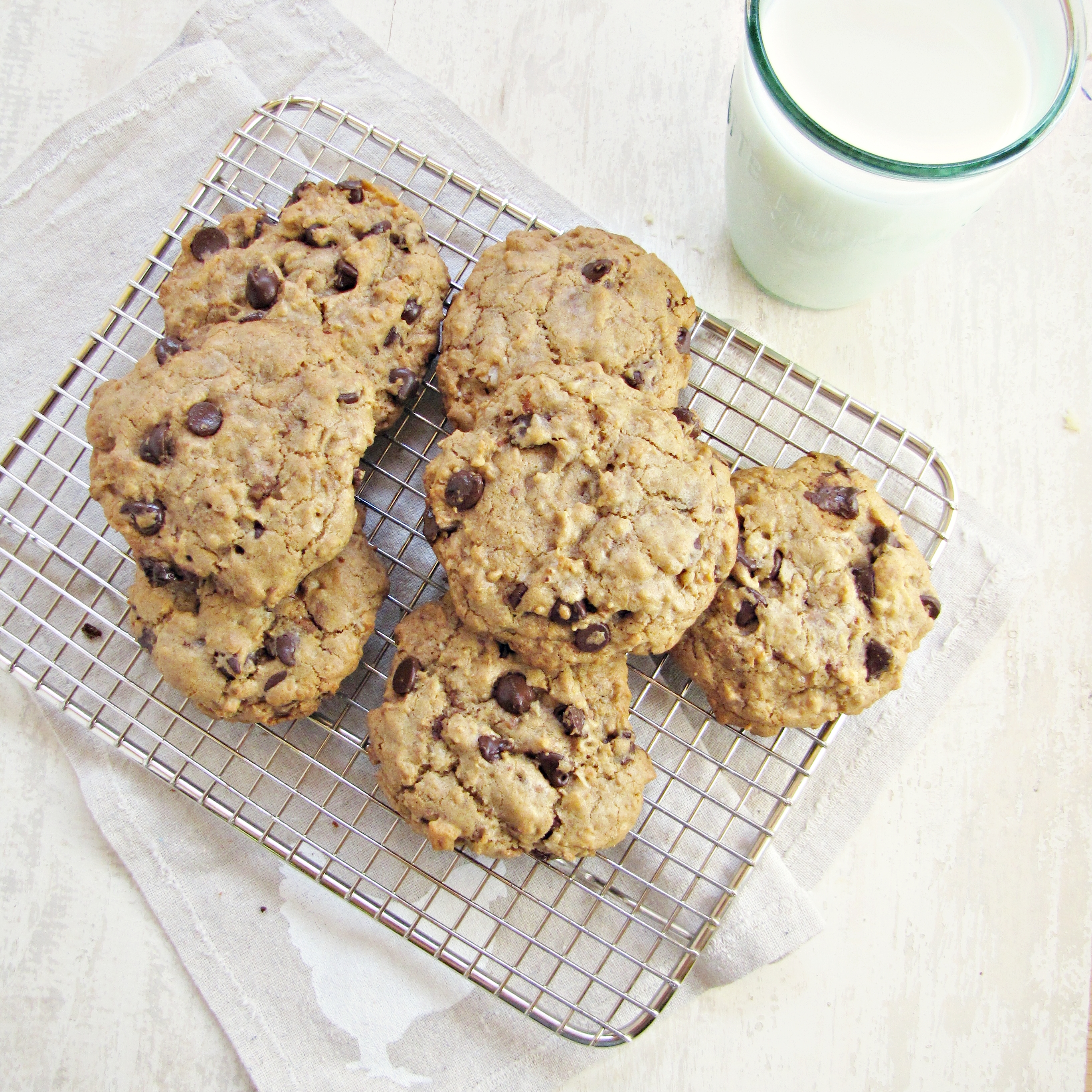 Toffee-Coconut Crack Cookies
Recipe adapted slightly from Two Peas and Their Pod.  Makes 15 large cookies.
These might be the most delicious cookies I've ever eaten.  They're super sweet, with a chewy-crunchy goodness from the melty toffee and toasted coconut.  The dough is a little bit dry when you put them on the pan, but they hold together really nicely, forming some of the prettiest cookies I've seen.  These are a must-try.
1 c. shredded sweetened coconut (use unsweetened if you don't love super-sweet cookies)
1 c. flour
1/2 tsp baking powder
1/4 tsp baking soda
3/4 c. brown sugar
4 TBS (1/2 stick) salted butter at room temperature
1 tsp vanilla
1 egg
3/4 c. Heath toffee bits
3/4 c. chocolate chips
Preheat the oven to 350°F.  Place coconut on a baking sheet in a single layer, and toast in the preheated oven for 5 minutes, until some pieces are golden brown.  Stir together and set aside in a bowl.
In a medium bowl, whisk together flour, baking powder, and baking soda.  Set aside.
In a large bowl, cream together softened butter and brown sugar.  Add egg and vanilla, and beat until smooth.  Mix in dry ingredients, then mix in toasted coconut, toffee bits, and chocolate chips.  Form into disks with your hands and place on baking sheet.  Bake for 12-15 minutes, until golden brown on the edges and beginning to crack on the top.
1