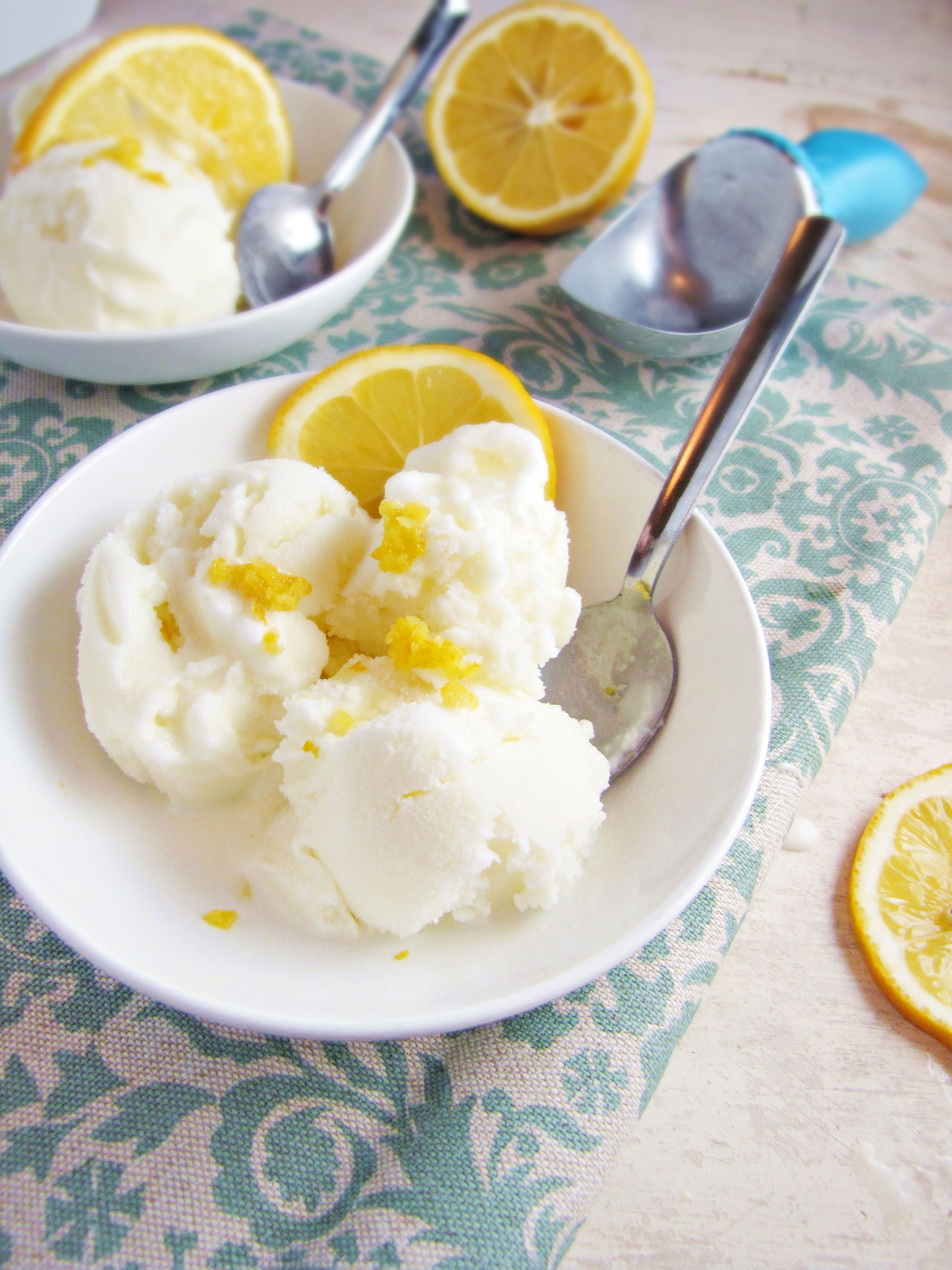 This past Sunday was good for me.  Actually, 70 degree days in March are pretty much always good for me, and probably everyone else as well, but this one felt particularly rejuvenating.  It started off with a Boston Brunchers' brunch hosted by The Farm School, which was a. totally delicious, and b. inspiring.  Many of you know that I kind of really want to be a farmer some day, as evidenced by cheesemaking, lemon-tree growing, and random farm visiting.  Since I've been feeling a little bit… I don't know, bored?  Uninspired?  Angsty? … in recent weeks, a morning of listening to some pretty cool people talk about a pretty cool program that they're obviously excited to be involved in was exactly what I needed.  The candied maple bacon, maple-mead glazed pork belly, soft-boiled egg with dill hollandaise on pork schnitzel, and maple bread pudding didn't hurt either (yes, it was a very maple and pork-product filled event).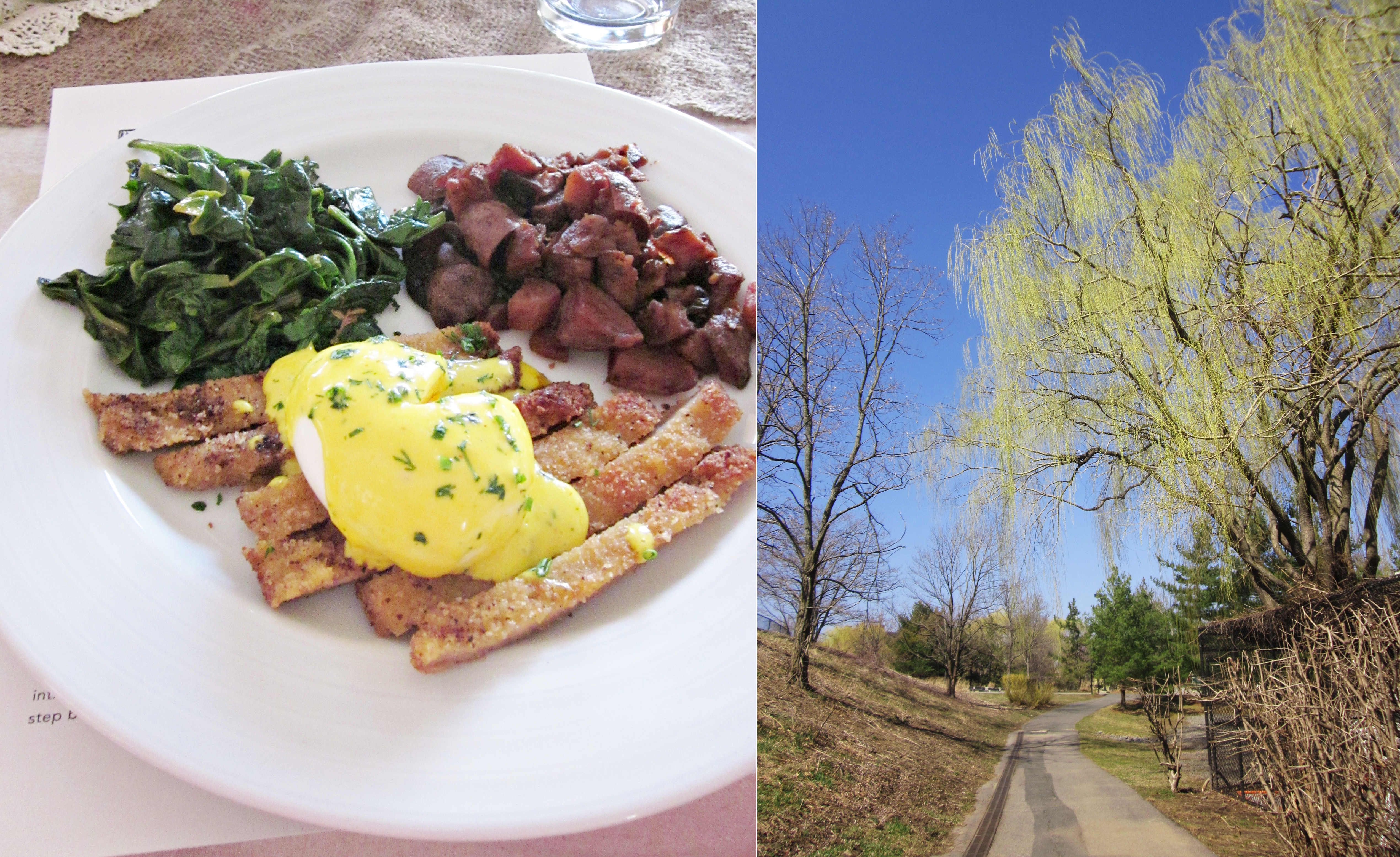 I wish we had gotten to hear a little bit more detail about some of their programs, but from the testimonials of our host (whose children have all attended their camps and who has been a CSA member for almost 10 years), what they're doing is awesome.  Really awesome.  And their pigs taste delicious, which is my own personal testimonial to their work.  If you have school-aged kids, their summer camp program sounds like a totally wholesome and educational alternative (or addition) to more traditional camps.  Personally, I've added their year-long learn-to-farm program to my ten-year plan.  (I'm actually being serious.  It comes in between getting my MBA and buying a farmhouse to renovate.)  They also run a veggie and meat CSA, and you can even pick out your vegetables, market-style, at their pick-up location in Fresh Pond (Cambridge).  Pretty cool stuff, IMHO.
So,  this was a good start to the morning.  Then, I walked outside and realized that it was possibly the best weather of all time.  So I met Trevor in the park, where we spent a few peaceful hours people-watching and sun-bathing and arguing about whether our hypothetical farm-dog would be allowed in the house or not (it won't) and what ironic hipster name we can name our farm (jury's still out on that one).  It was just wonderfully relaxing and worry-free and kind of perfect.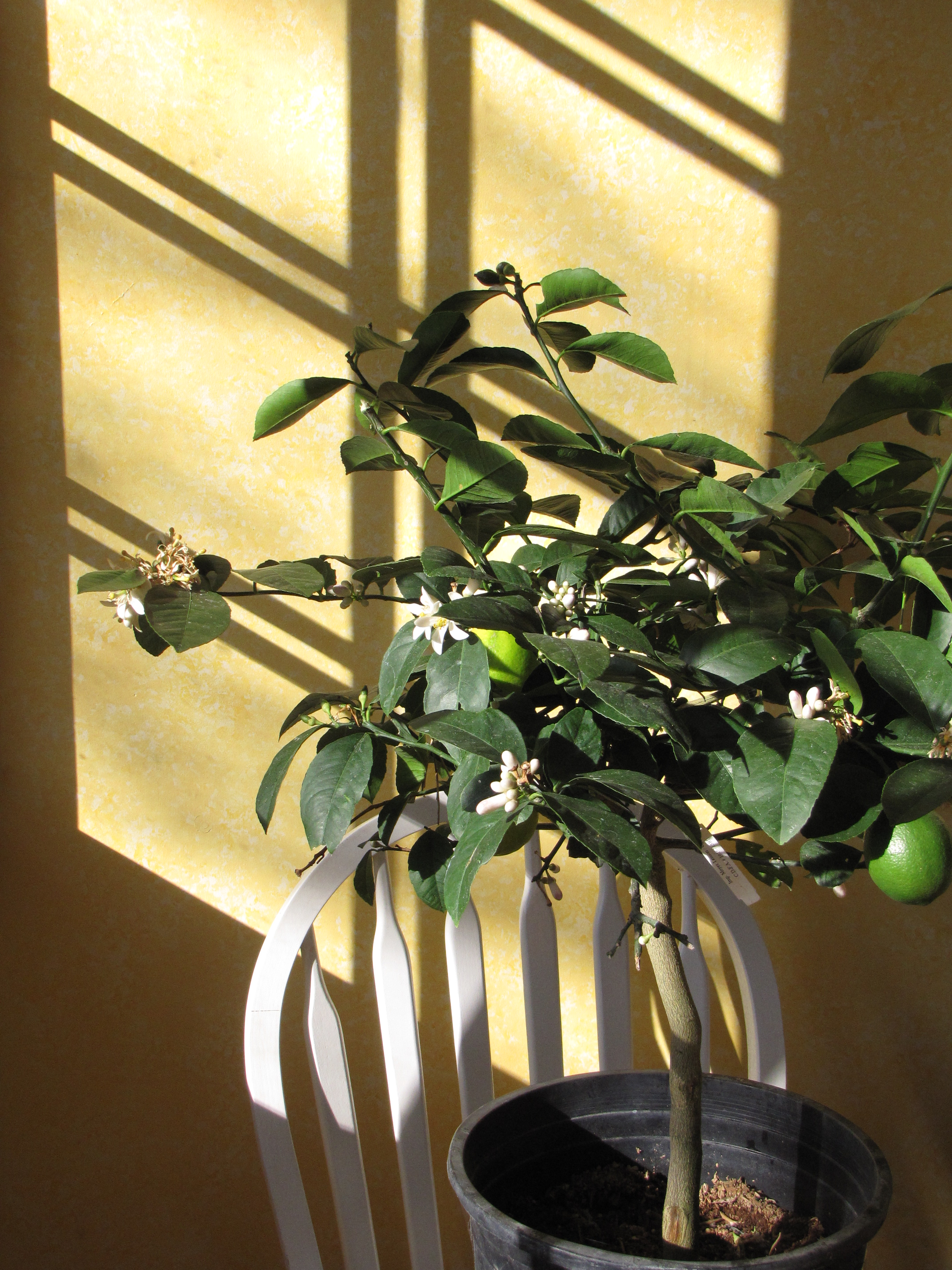 As I was walking back from the park, feeling all happy and relaxed and everything, I really wanted some ice cream.  Like, really.  But, in an uncharacteristic move, I walked right past JP Licks, into my house, and made myself a cranberry-blackberry smoothie instead.  How disciplined am I???  But I decided that since we're having such beautiful weather this week, and I just picked the (only) two meyer lemons from my tree, I'd make some ice cream of my own.  This ice cream is another recipe from/inspired by Radically Simple, March's cookbook of the month, and it really is wonderfully easy.  All it takes is some buttermilk, cream, lemon juice, and sugar – mix, chill, then freeze.  No cooking a custard, no complicated techniques, just simple, refreshing, creamy-lemony ice cream.
Disclaimer: I should note, with regard to The Farm School brunch, that they made us brunch free of charge (all from their own products!), but that we were not required to review the event or their program, and all opinions here are my own.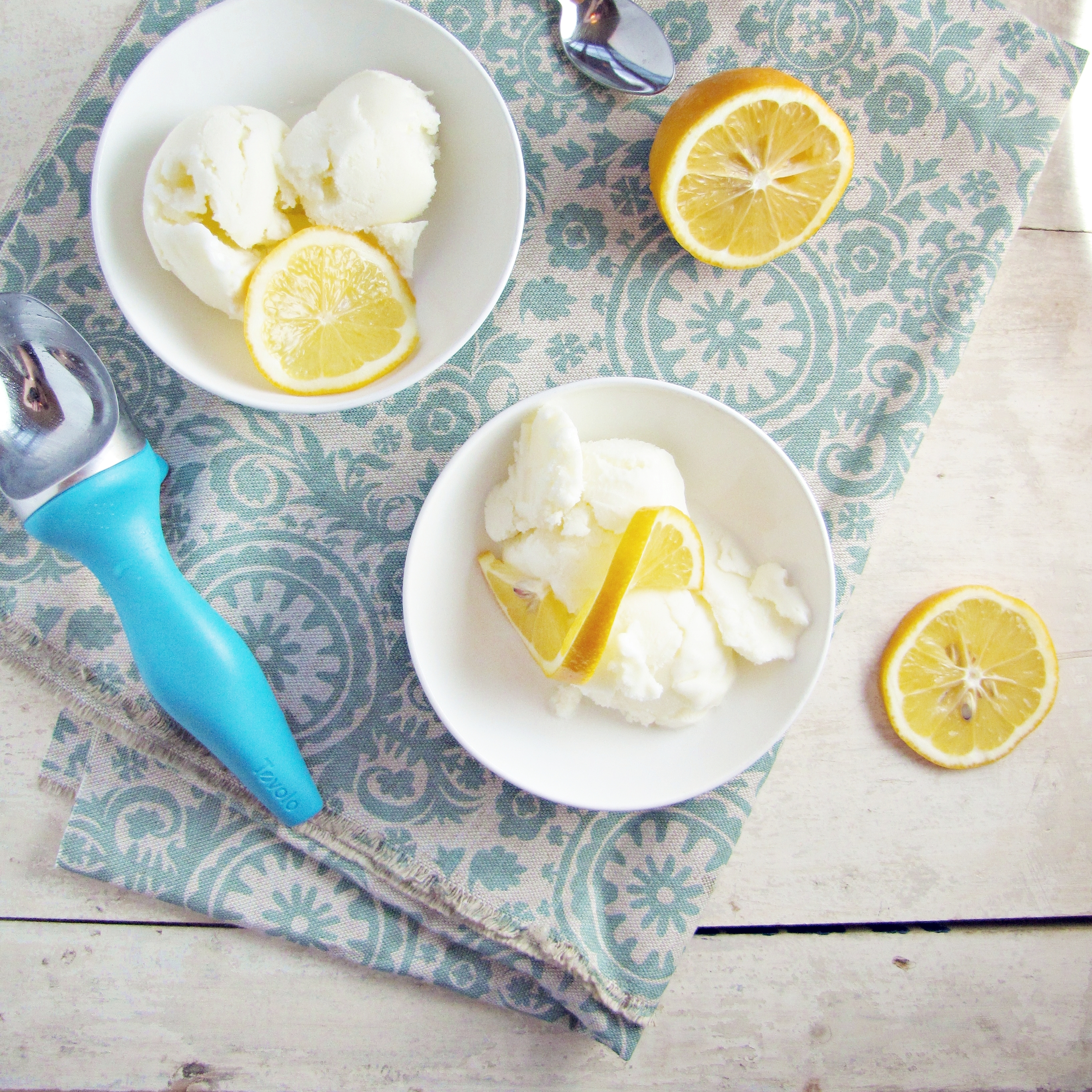 Lemon-Buttermilk Ice Cream
Loosely adapted from Radically Simple.  Makes 1 quart.
Note: I changed the proportions a bit from the original Radically Simple recipe to reflect this other recipe I'd seen, reducing the sugar to 1 1/2 c. and replacing half the buttermilk with cream based on what I had in the fridge.  The original recipe calls for 2/3 c. lemon juice, 2 c. sugar, and 4 c. buttermilk, if you want to try it that way!
2/3 c. freshly squeezed lemon juice (from 4-7 medium lemons)
2 c. buttermilk
2 c. heavy cream
1 1/2 c. sugar
In a large bowl, whisk together sugar and lemon juice until sugar is dissolved, pour in buttermilk and cream, whisking briskly to incorporate into lemon juice.  Cover bowl and chill for several hours, then freeze according to ice cream maker.
6