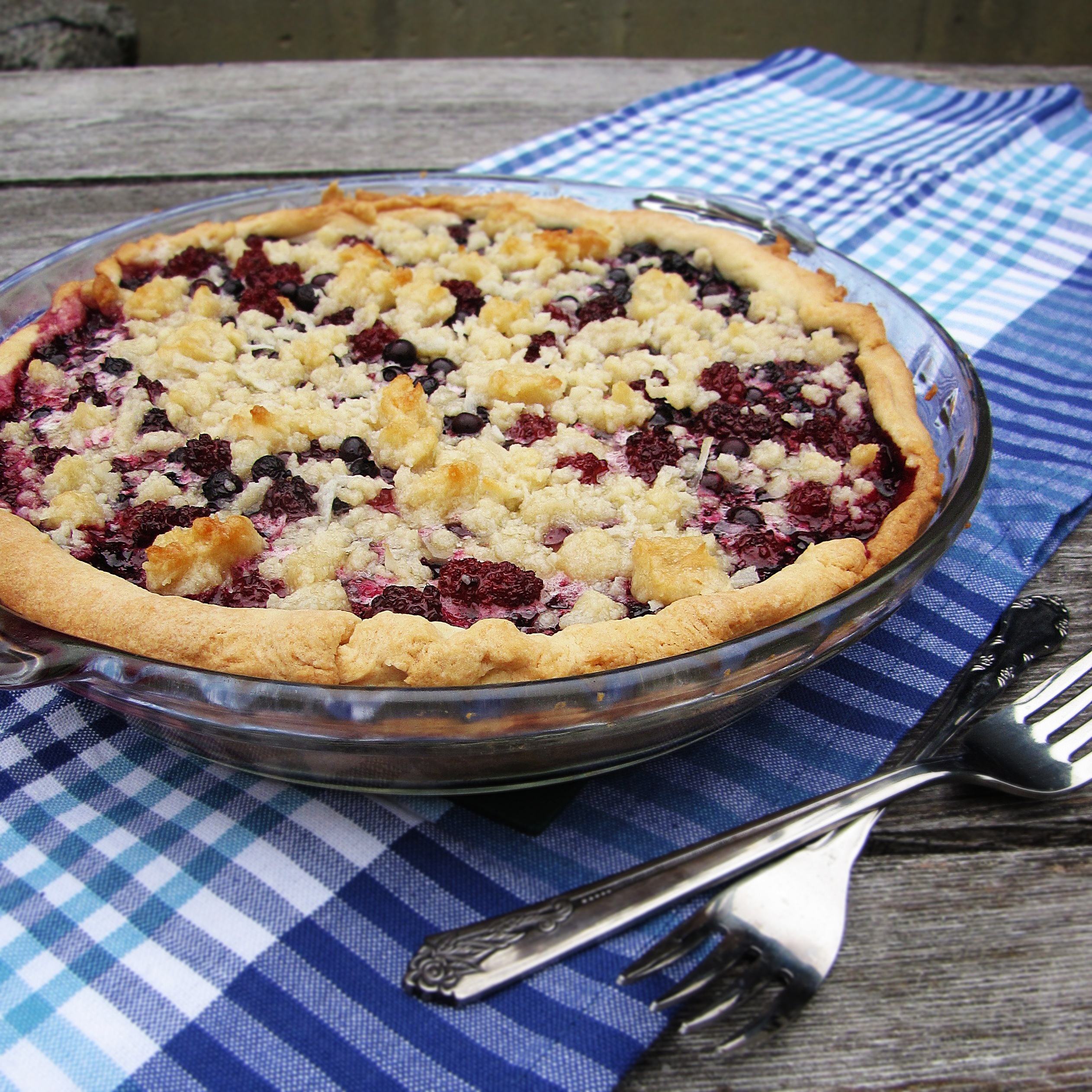 I feel like a "Maine is awesome and relaxing and beautiful and look there are wild blueberries!" post is acceptable, possibly even required, at least once a year.  Especially since this is probably the last summer for a while that I'll have as much free time as I've had to just hang out there.  (Although, to counteract that negative point, there's the fact that it's also the first time that I'll ever be able to go up for long weekends in the fall and spring.)  Plus, not coming up with blueberry recipes when you have free access to a full-sized ex-commercial blueberry field seems a little bit like a crime.  So, here goes: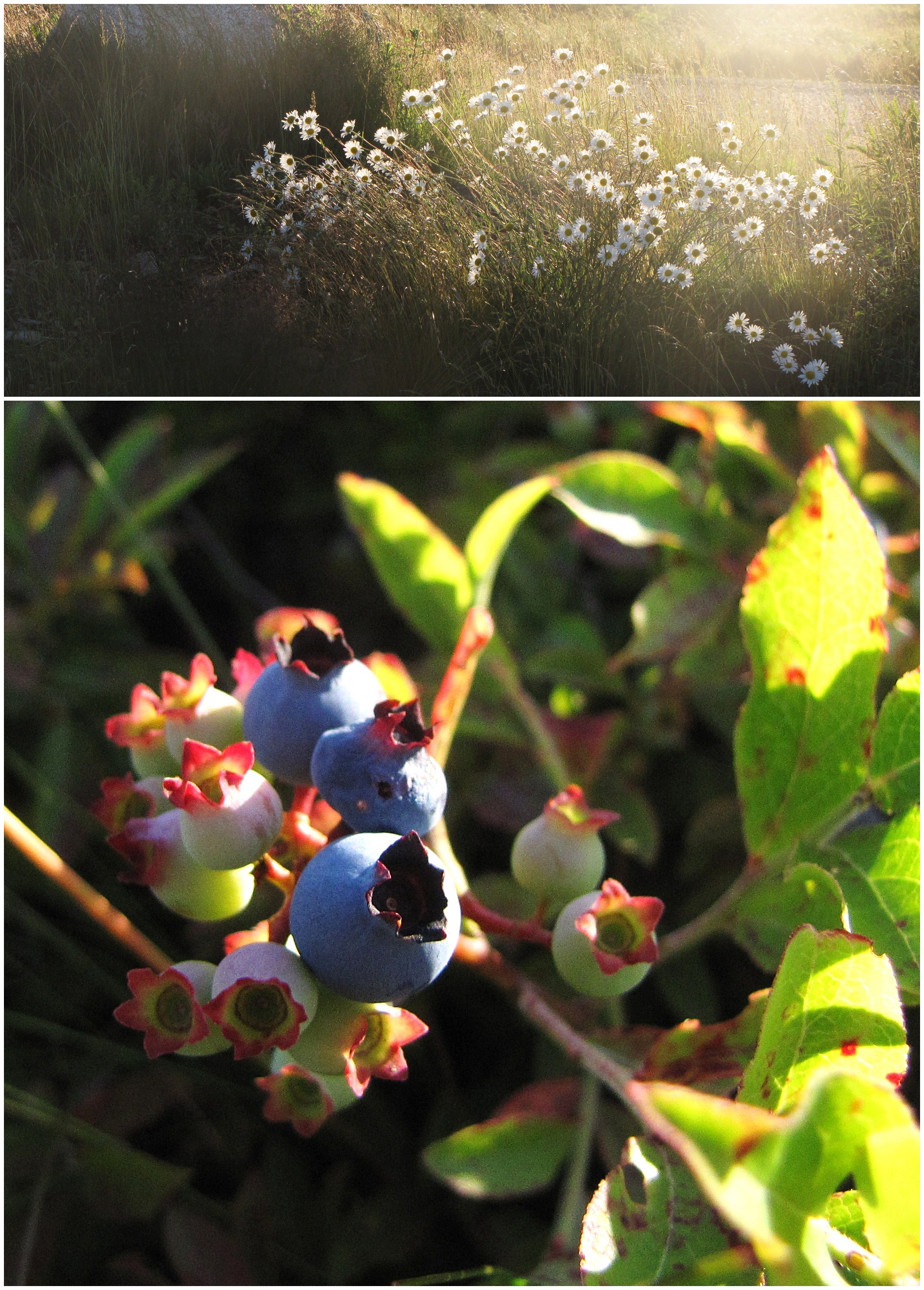 Maine is awesome!  It has nature!  And mountains!  And lakes!  And blueberries!  Yay yay yay yay yay!  But seriously, even the rainiest, darkest, most boring day in Maine is significantly better than the same day would be anywhere else.  Commitments feel less pressing, time slows down, and days run easily together into a long summery memory.  On sunny days, we wake up early and refreshed and drink our tea on the back porch, watching the lake come to life and letting the sun slowly warm us out of sleep.  We float in the just-warm-enough lake, or read on the dock, stopping occasionally to watch the loons shake out their wings, or traipse through the blueberry barrens popping sun-sweetened berries into our mouths with every step, or zip across the harbor for an island picnic.   On rainy days, we all sit around the woodstove and read, or play cards, drinking hot chocolate and munching on cookies.  Every night, rain or shine, we sit down around the long wooden table for a hot meal together.  So yes, I'm condensing the experience into the best parts – we still have to do things like get groceries and clean the house and we still irritate each other as families are wont to do – but the average Maine day is better just because of the opportunity to do more than we might otherwise.  To step outside and find something new.  To gather the family for a quick boat trip.  Being in Maine is more spontaneous than being elsewhere, and much of it still feels wild and untouched, and I love it.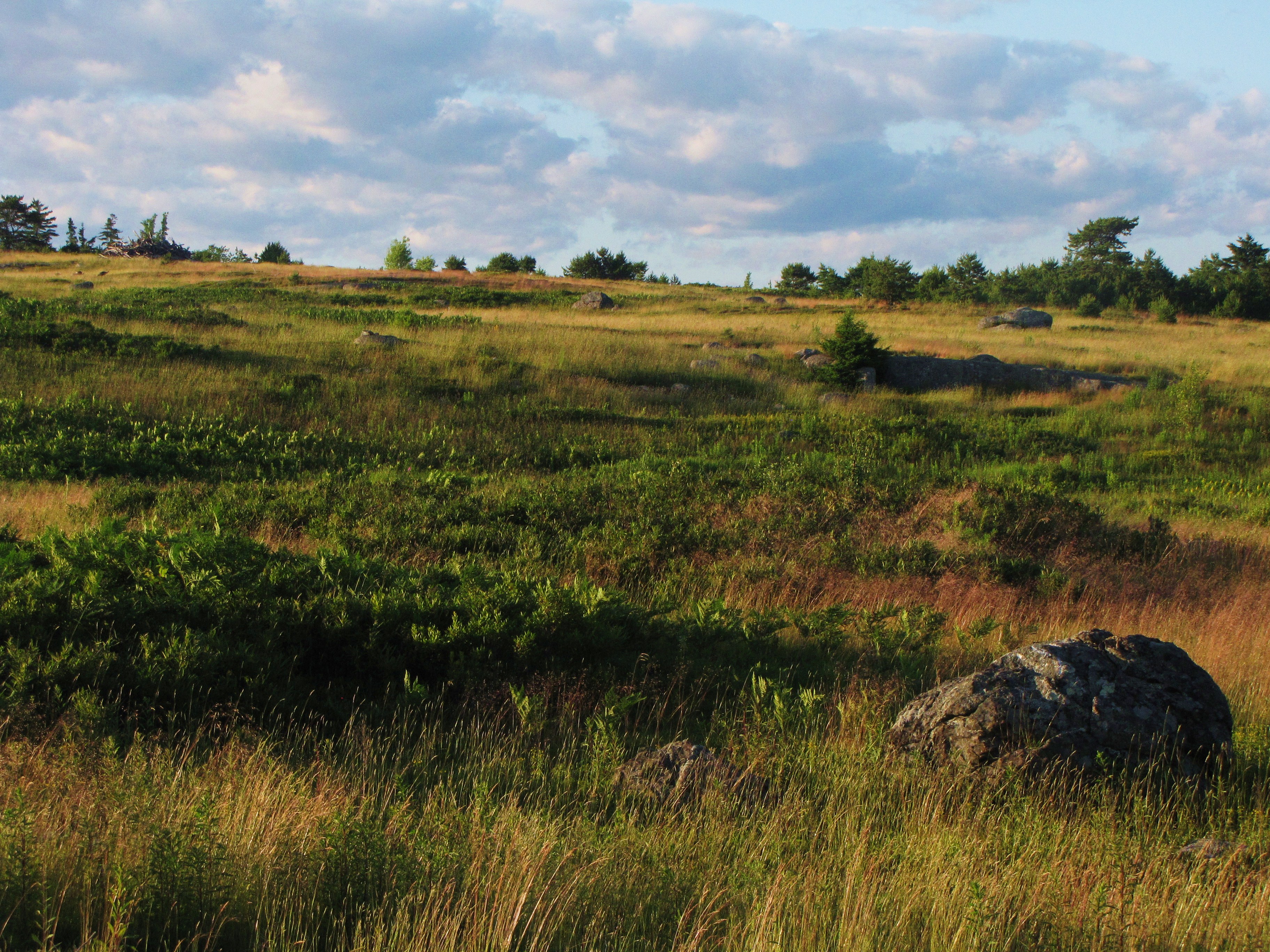 I made this pie the other night because I was actually tired of having so many blueberries sitting around in the fridge, and I wanted to use them up.  I briefly considered blogging about it, but by the time it came out of the oven it was too dark for pictures, and I knew it wouldn't make it to the morning with 8 people in the house, so I just served it up and abandoned the blog prospect.  But then, it was just so good that I knew I had to make it again to share with you all.  It didn't hurt that the recipe left me with extra crust dough and extra topping, so making another one was a breeze.  My mom had sort of wrinkled her nose when I told her there was coconut in my blueberry pie, and both my brother and my cousin almost refused to have any on the grounds that they didn't like coconut, but all were converted after the first bite.  It's melt-in-your-mouth delicious, with the hint of lemon and coconut bringing out the sweetness of the blueberries and giving it an almost tropical feeling, even though it's from a book of Italian desserts.  It's not particularly easy or quick, and with all that butter it's not exactly healthy, but despite all that, I have a feeling it will become a regular during blueberry season.  It's too good not to have.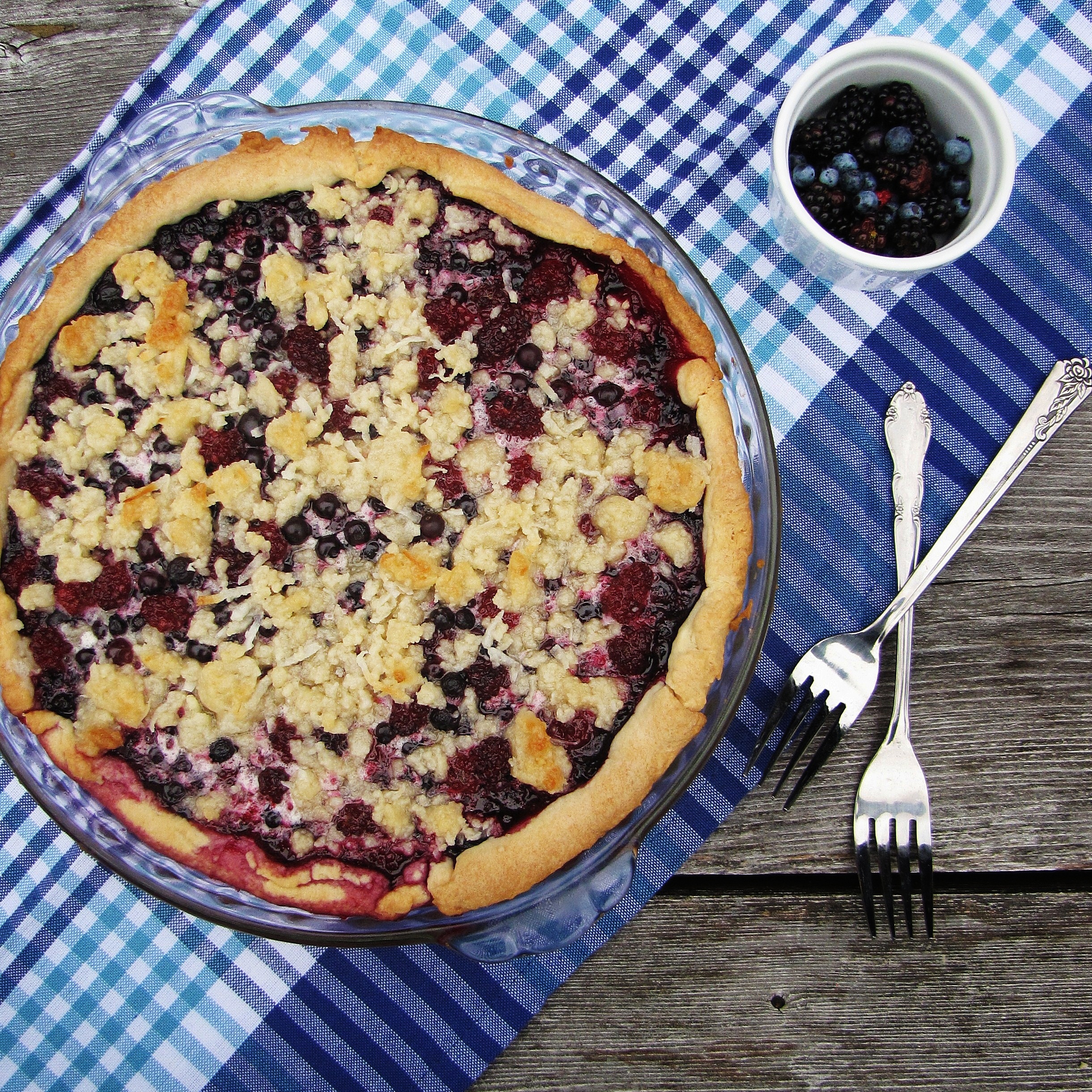 Blueberry and Coconut Pie
Adapted from Dolce Italiano: Desserts from the Babbo Kitchen
.  Serves 8-12.
A note about this recipe: the sweet tart crust recipe makes enough dough for two full 9-inch pie crusts, with a little room for error.  I decided not to halve the recipe here due to the awkwardness of trying to use half an egg yolk and the prevalence of measurements that are in thirds.  Once you have rolled out the dough and transferred it to the pan, cut the extra off with a knife, roll the scraps back into a ball, and double wrap it in plastic to be stored in the freezer.  Then, the next time you want a pie, it will take half as much time!
For the sweet tart crust:
2 1/3 c. flour
1/3 c. sugar
1/2 tsp salt
1/2 tsp baking powder
zest of 1 lemon
3/4 c. (1 1/2 sticks) butter, cut into small cubes, then chilled well
1 egg
1 egg yolk
1/2 tsp vanilla
1/4 c. heavy cream
a few drops ice water, if necessary
For the filling and topping:
6 TBS salted butter, divided
1/3 c. flour
1/4 c. sugar
1 c. unsweetened shredded coconut, divided
1/2 tsp vanilla
1/2 c. confectioner's sugar
2 egg yolks
1/2 tsp. lemon extract or zest of 1 lemon
3 c. blueberries
juice from 1 lemon
1/4 c. sugar
1 TBS cornstarch
For the crust:
In a food processor, pulse flour, sugar, salt, baking powder, and lemon zest until combined.  Add cold, cubed butter and pulse until mixture has a sandy texture, with pieces of butter no bigger than a pea.  In a small bowl, whisk together egg, egg yolk, heavy cream, and vanilla.  Add wet ingredients and pulse just until dough comes together when you pinch it.  Remove dough from bowl and work into a ball.  If mixture is still too dry/crumbly, add a few drops of ice cold water as necessary.  Knead the dough just until it is even in consistency and moisture.  Flatten into a disk, wrap in plastic, and chill for at least half an hour before using.
For the topping and filling:
Preheat oven to 350°F.  Melt 2 TBS of the butter and cool slightly.  Add 1/2 tsp vanilla to melted butter.  In a medium bowl, whisk together the 1/3 c. flour, 1/4 c. sugar, and 1/4 c. of the coconut.  Add the melted butter mixture and combine well.  Transfer mixture to freezer for half an hour to set.
Soften the remaining 4 TBS of butter, and mix with the confectioner's sugar until smooth and creamy.  Beat in the egg yolks one at a time, until incorporated, and then add the lemon extract and remaining 3/4 c. of coconut.  Set aside.  In a large bowl, toss blueberries, lemon juice, sugar, and cornstarch, and let sit 5 minutes.
While berries are macerating, roll out chilled dough on a floured counter into a 10-inch circle about 1/8 inch thick.  Roll the dough loosely over the rolling pin to transfer to the 9-inch pie tin, and drape over the tin.  Press the crust into the bottom and edges of the pan, then use a knife to cut the excess from the rim.  Roll together the scraps and freeze for a later pie.
Spread the coconut filling evenly across the bottom of the pie.  Top with the blueberries and their juices.  Remove the topping from the freezer and use a fork to break it into small pieces.  Scatter these pieces over the top of the pie.  Bake the pie for 40-45 minutes, until crust and topping is golden-brown and berries are bubbling.
3