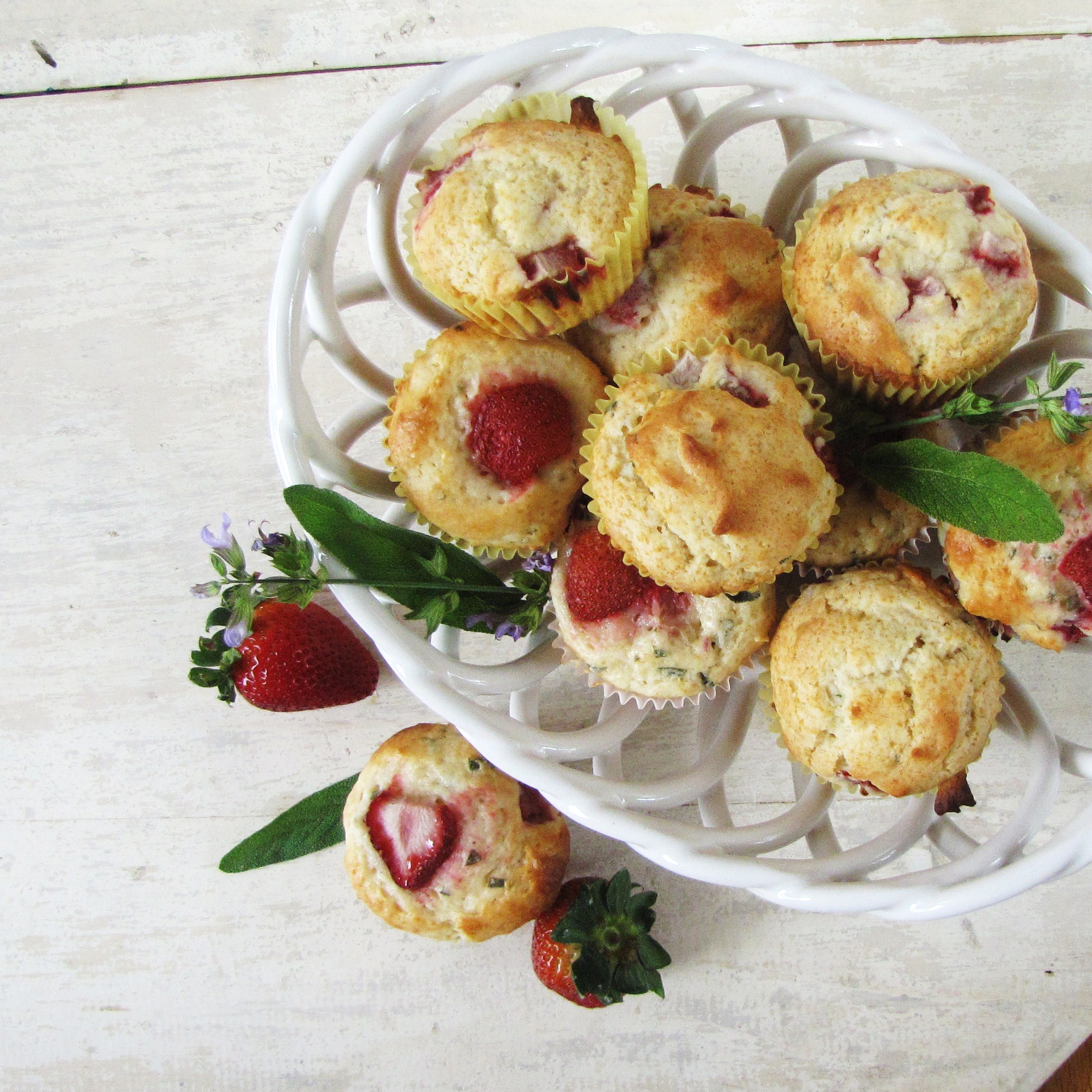 It's been hot.  Really hot.  I don't like it.  All I want to do is lie spread-eagled on the floor so as to sweat as little as possible and occasionally eat a handful of cherries.  Seeing as how I currently have no worldly commitments, I could probably actually spend the entire day doing this, but I think it might make me feel pathetic.  Instead, I have been inventing errands that involve driving in the air-conditioned car to air-conditioned buildings.  Yesterday, I went shopping so as to be in the air conditioning.  Today, I am going to the movies so as to be in the air conditioning.  I'm thinking that going to the movies for air conditioning is going to be much more cost effective than shopping.  Whoops.  Cute and broke is what I aim for.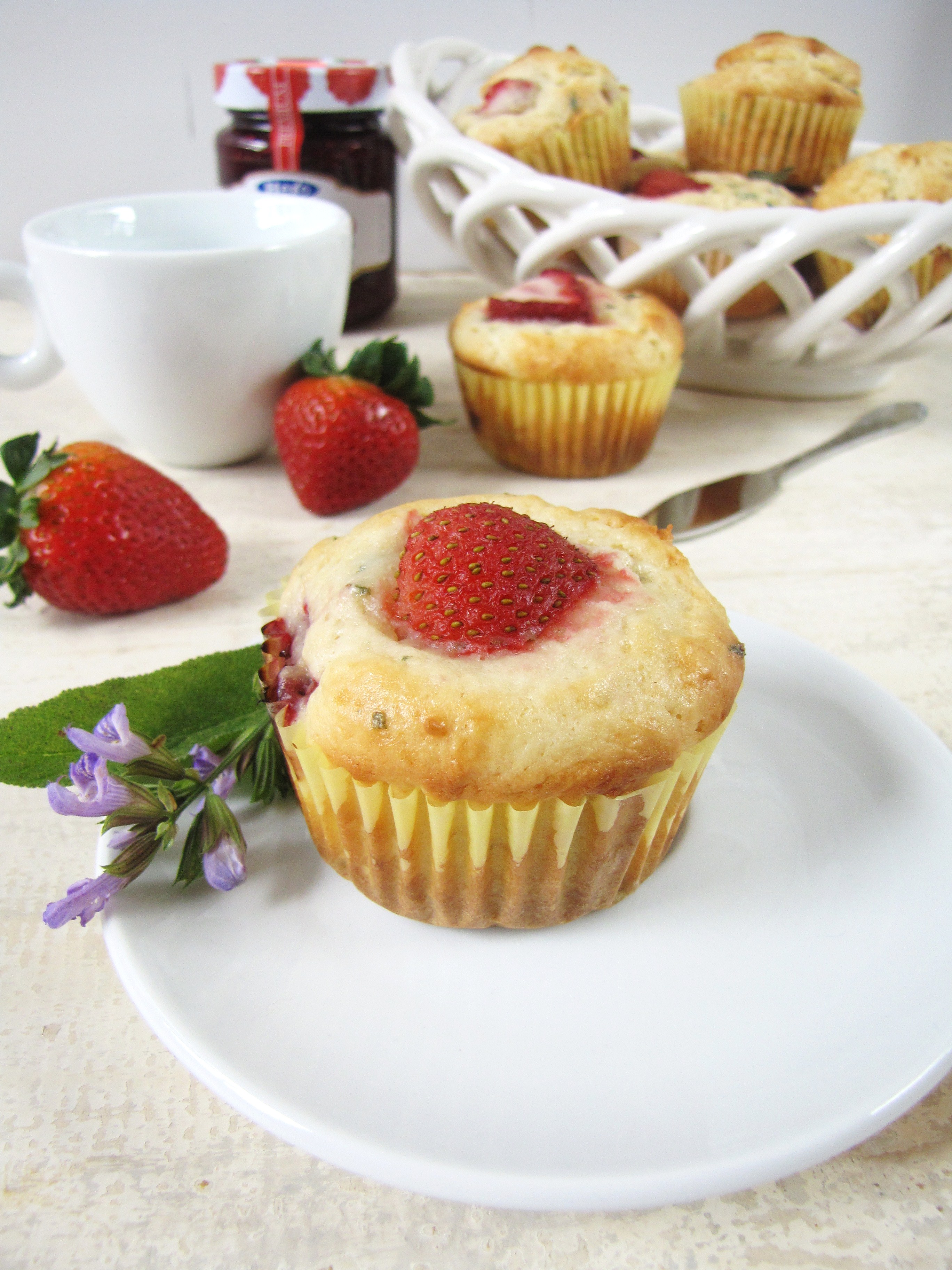 Now, you might be wondering why, if it's so bloody hot, there are pictures of muffins in this post.  Don't you need to use the oven to make muffins?  Isn't the oven hot?  Why, yes, the oven does generate quite a bit of heat.  But I bought strawberries.  Strawberries for muffins.  I had a plan, and I am into plans.  The blog must go on.  Besides, once the muffins are baked, it is really easy to eat them at any point over the next three days.  Minimal motion, thought, and heat required.  Therefore, I am not a nutcase.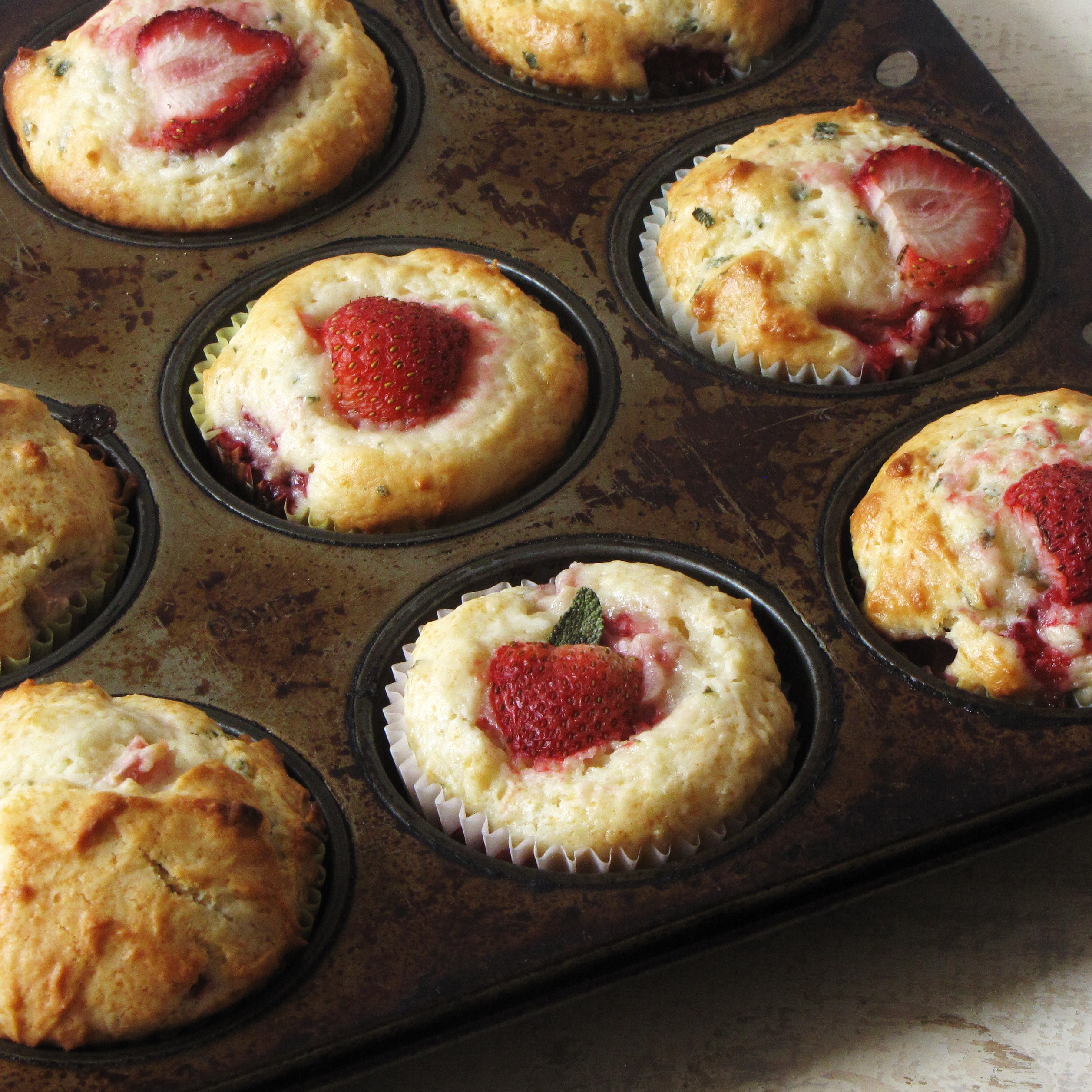 Actually, when I baked these this morning, it was really quite pleasant.  There was still a bit of morning breeze, and, bonus, it only took the butter 2 minutes to come to room temperature.  In fact, it was so pleasant that I decided to make 2 different batches of muffins, because I really like knowing the absolute best way to make something.  And also eating in the name of science.  The first batch was adapted from The New Best Recipe
's recipe for blueberry muffins.  I generally trust this book because they seem to have made at least 30 versions of every recipe possible and taste tested them, side by side.  Man would I love that job.  The second recipe is from the blog A Recipe a Day, which had received rave reviews from more than 50 other bloggers/bakers/internet fiends like myself.  The recipes were quite similar, there being only three significant differences between them: 1. The New Best Recipe uses sour cream and A Recipe a Day uses milk, 2. The New Best Recipe uses a quick bread method and A Recipe a Day uses the creamed butter method, 3. The New Best Recipe uses a longer baking time at 350, and A Recipe a Day uses a shorter baking time at 400.  Let the science begin.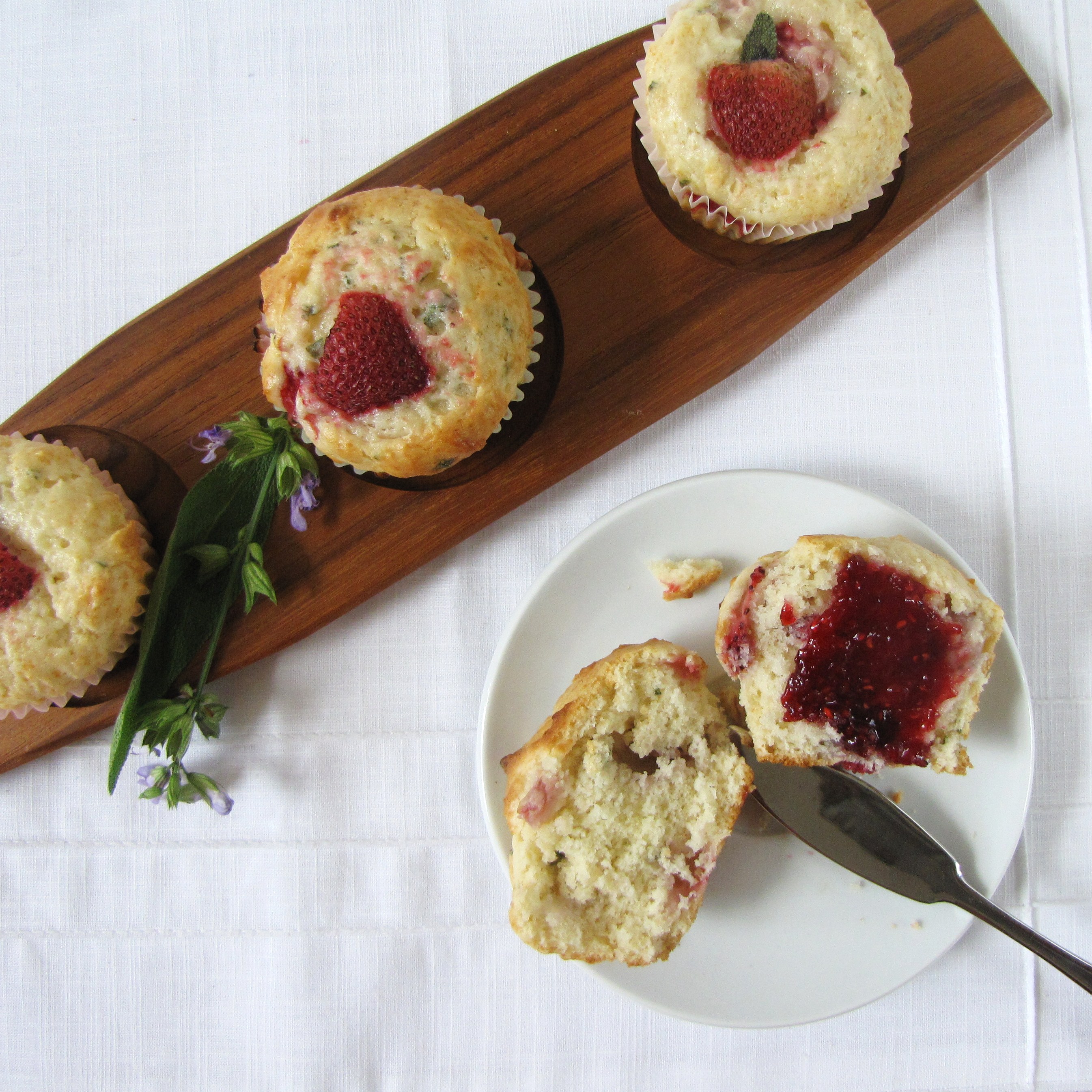 After thoughtfully alternating bites of the two muffins, I came to a conclusion: they were both really, really good.  However, I thought the New Best Recipe muffin had a slight edge over the other – it had a moister, more delicate crumb, held the delicate flavors of sage and strawberry better, and had more of a melt-in-your mouth texture.  Out of curiosity, I quickly calculated the calories per each type of muffin based on my yields (17 for the New Best Recipe, 15 for A Recipe a Day), and found that, despite varying amounts of butter, sugar, and the type of dairy in each recipe, they had exactly the same caloric value.  One further point of interest – the muffins that baked at 400 degrees for a few minutes less, which included a few of both types, puffed up significantly higher and had a more golden brown crust, making them more attractive overall.  However, I preferred the "crustless-ness" of the slow-baked muffins.  My final verdict – both recipes make a really delicious muffin, but personally, I'm sticking with the folks over at America's Test Kitchen.  I think they know what they're doing.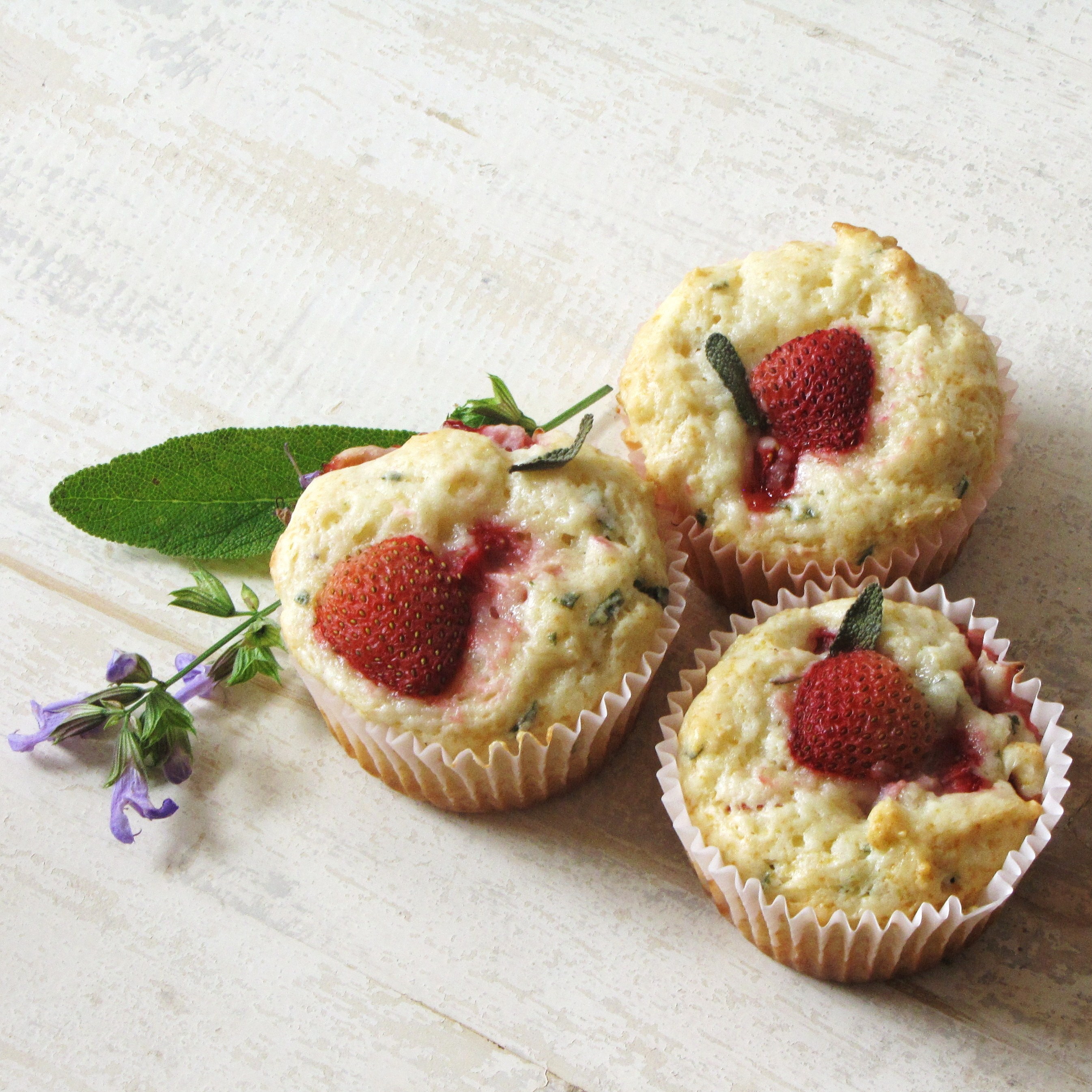 Strawberry-Sage Muffins
Adapted from The New Best Recipe.  Inspired by these biscuits.  Makes about 18 muffins.
2 c. AP flour
1 TBS baking powder
1/2 tsp. salt
1 egg
1 c. sugar
4 TBS butter, melted and cooled slightly
1 1/4 c. sour cream
1 1/2 c. diced fresh strawberries
6-8 large leaves of fresh sage, finely minced
Preheat oven to 350.  Line muffin tins with paper muffin cups.  In a medium bowl, whisk together flour, baking powder, and salt.  Set aside.  In a large bowl, briefly whisk egg until pale yellow.  Whisk in sugar until slightly cream.  Whisk in melted butter in 2 additions.  Whisk in sour cream in 3 additions, until batter is just uniform in color and texture.  Try not to overmix.
Add diced strawberries and sage to the flour mixture, and toss gently to incorporate.  Now add flour/strawberries to wet ingredients, and gently fold together until just combined.  Some remaining clumps of flour are OK, and the batter will be quite thick.  Spoon batter into muffin cups, filling almost to the top, and bake for 25 to 30 minutes, until they are a light golden color and a toothpick comes out clean.
2