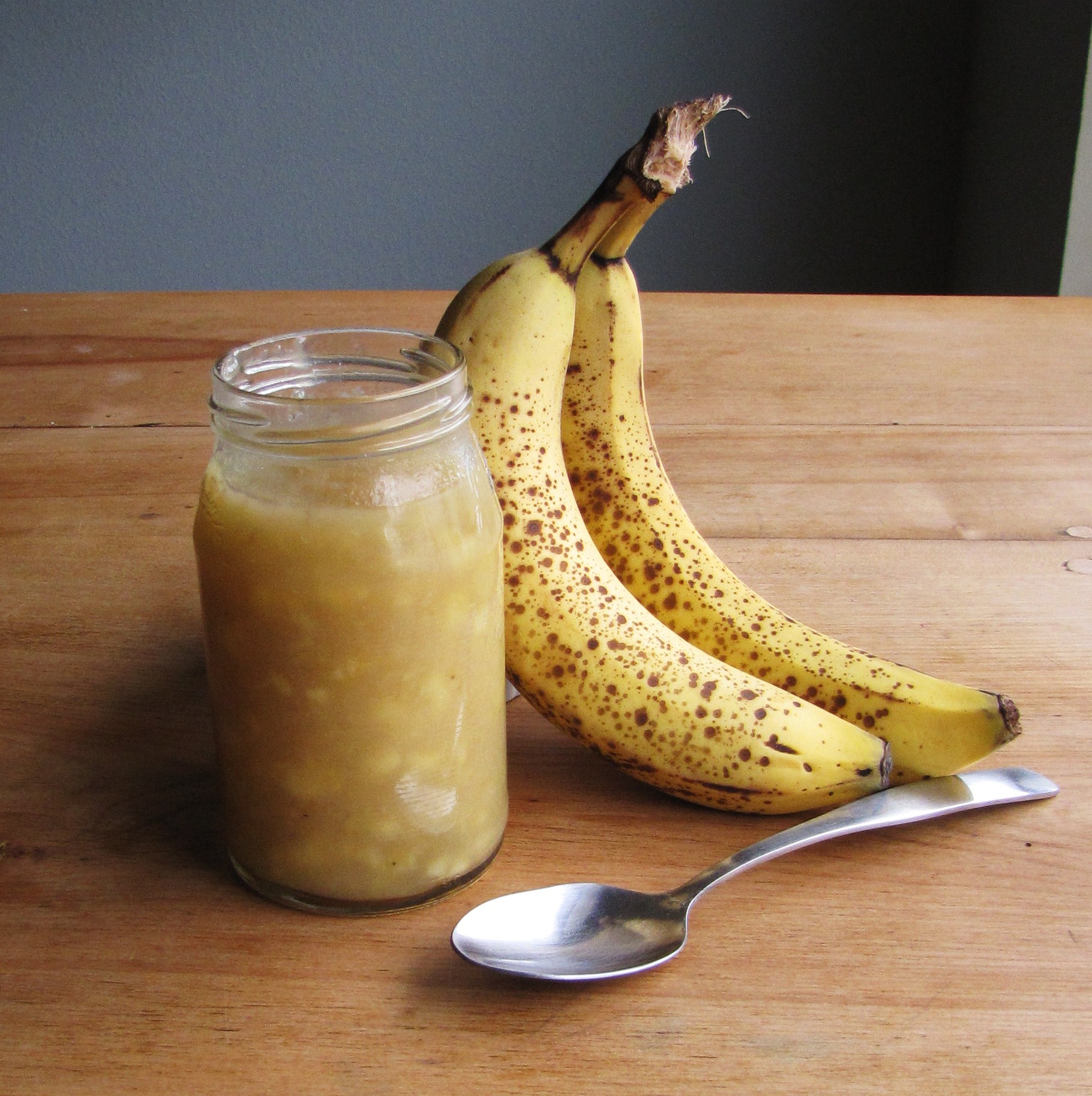 For the first four days of spring break, I took part in an alternative spring break program called "Being a Locavore: Food and Farming in the Triangle."  Um, right up my alley, no?  As soon as I saw the itinerary, which included tours and work at local farms, meet and eats with local restaurant owners, brewery and bakery tours, and communal cooking, I was super excited, and I ended up having an incredible time.  As with most experiences, the people you are with can really make or break a trip, but despite my slight initial concern that I would end up spending four days with a bunch of off-the-charts crunchy, mildly anti-social people, this group was awesome.  With a 50/50 Duke-UNC split, a strong contingent of graduate students, and majors ranging from Christian ministry to electrical engineering to Southern studies, the diverse perspectives represented in each conversation was one of my favorite things about the trip.  Conversation was diverse and constant, and topics covered included vermiculture, how and when to pick okra, whose grandmother pickled what how, how movie rental stores are dying out, the major and not-so-major cultural differences between Duke and UNC, deep sea diving, bad first dates, and the intersection of religion and food, just to name a few.  I arrived home each night exhausted as much from the intellectual stimulation as from the travel, work, and extensive energy required to eat … um I mean work… the amount that we did.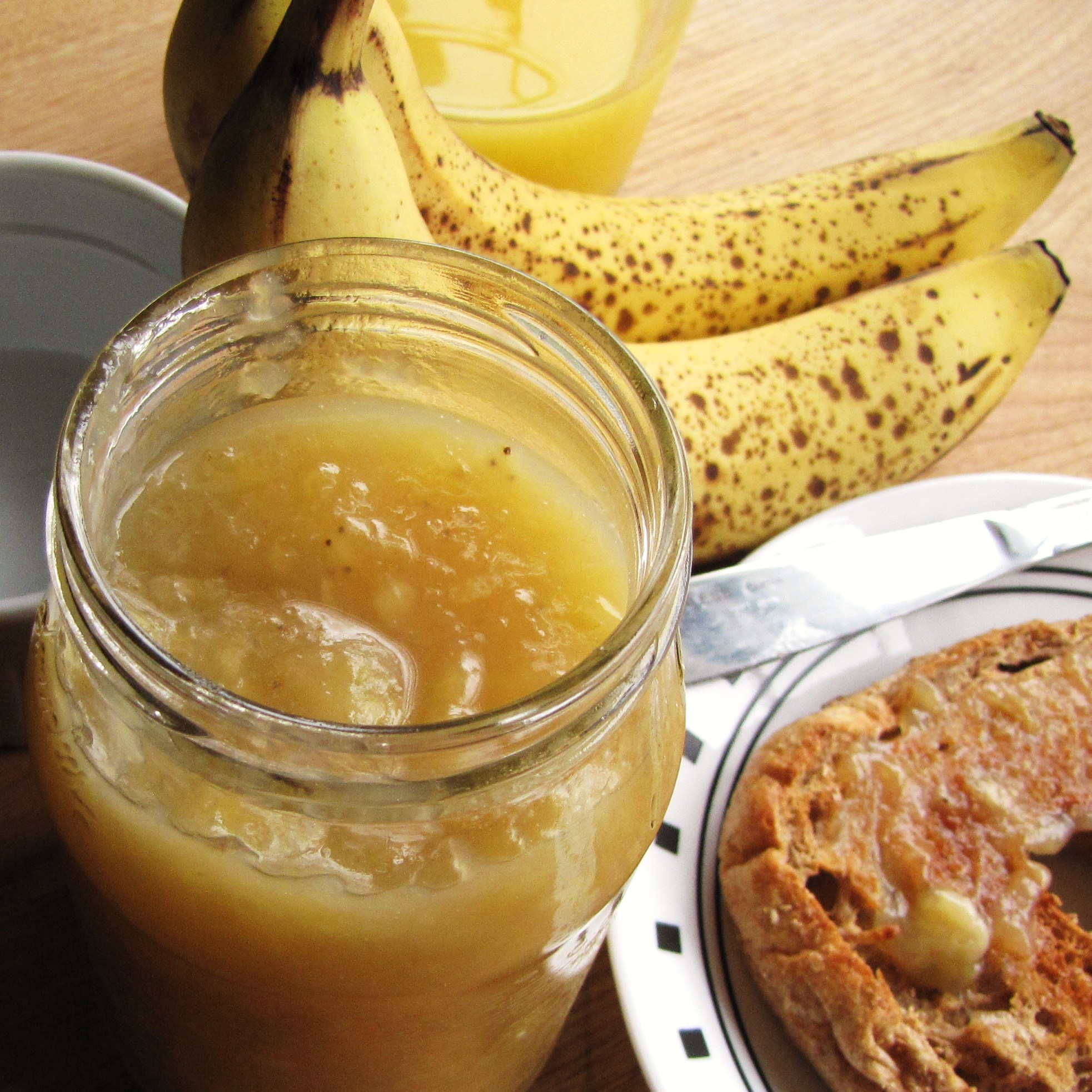 On each day we participated in so many activities, met with so many different fascinating people, learned so many new things, and ate so much delicious food that I couldn't possibly cover everything I want to share in one post.  So I'll spend the next week or so covering a few things we did each day and trying to recreate some of the recipes I most enjoyed over the course of the trip.  To get going, as Julie Andrews likes to say (sing), "let's start at the very beginning, a very good place to start."
After meeting bright and early Saturday morning, we walked together to Durham's Farmer's Market, which, even in the very beginning of March, is a hopping place.  We spoke briefly with the market manager, Erin, about what differentiates the Durham market, and North Carolina markets in general, from others.  The biggest difference I could pick out was that prices for vendors to participate in NC markets are much, much lower than the national average.  Go North Carolina!  We then split into small teams, and each team was assigned two ingredients to seek out.  The goal was to talk to the farmers selling our assigned ingredient and learn about their background, their practices, their favorite ways to cook with the ingredient, etc. – anything to develop a relationship with the person growing and selling you your food, which, I've come to realize, is a huge part of the whole local food movement thing.  In my mind the importance doesn't come so much from knowing exactly how everything is grown and processed and transported, but from it's motivational purpose.  Since many agree that eating local is good for the environment, for the economy, for your own health, and for the flavor of food, but can seem prohibitively expensive to some, knowing and liking your farmers is where I can see finding incentive to buy local more often.  If you are deciding between spending $6 on a log of chevre from a woman who you know and joke with and who has fed you lunch and $4 on a similar log from the cheese counter in your grocery store, it can be easier to justify the extra $2 when there's a personal relationship behind the exchange.  At least for stingy old me.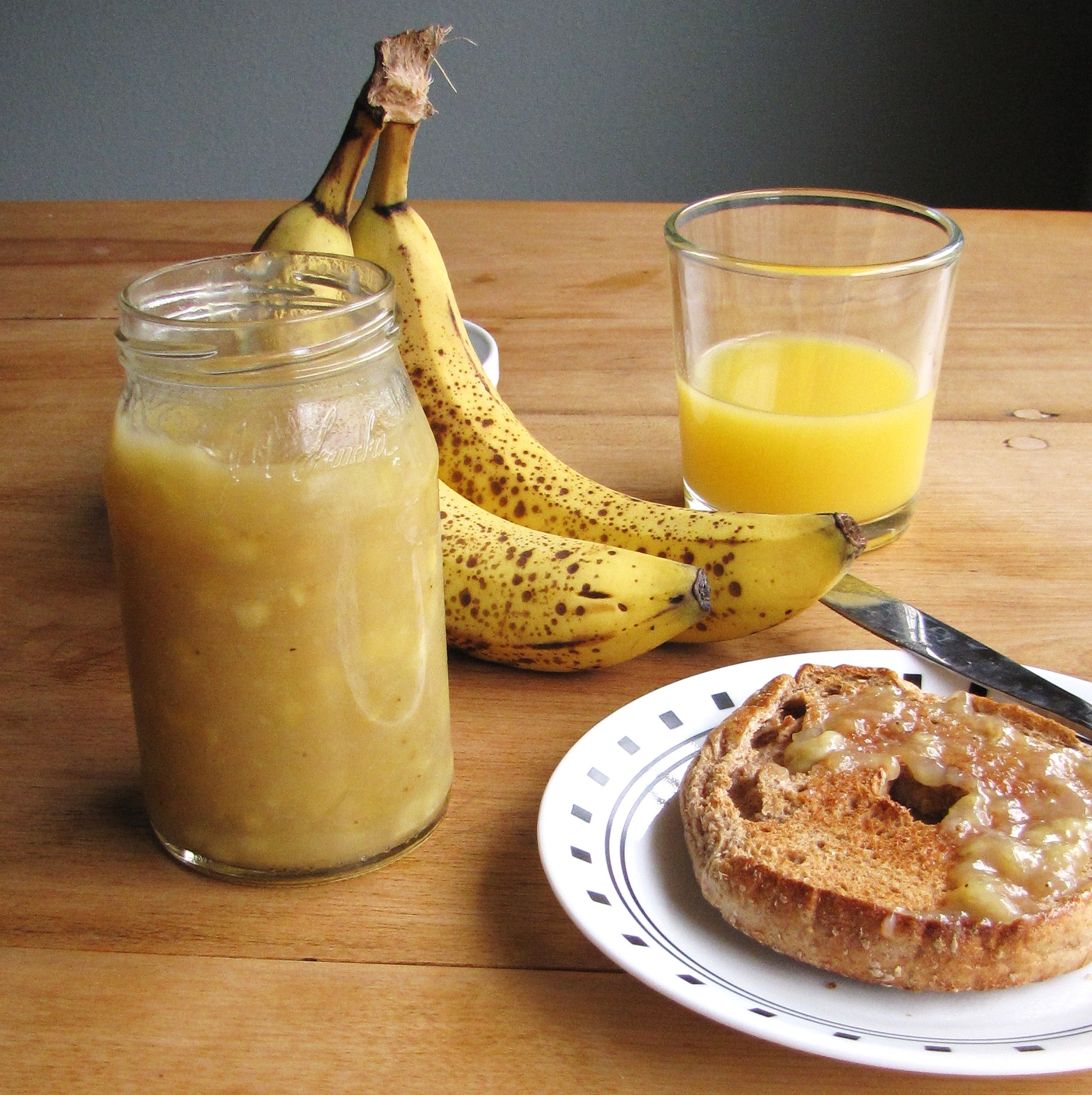 One of the ingredients that my team was assigned to purchase was jam.  Two vendors were selling jam at market – Amy was selling an array of fruit butters, pickles, and pepper jellies, and the man from Benjamin Vineyard and Winery was selling a grape jelly made from his own muscadine grapes.  I was obsessed with the banana butter Amy was selling, but Shannon wanted to stick with the theme of staying as local as possible, so we ended up getting some jam from each vendor.  We're so choosy.  Really though, this banana butter is so incredible, which is why it is the recipe of honor for today's post.  Amy told me that the trick in getting the banana butter right comes from using the bananas at their perfect ripeness.
After the Farmer's Market we spent time both at the Duke Campus Farm and cooking an elaborate, slightly stressful dinner, but since we spent the majority of the day on Tuesday at the farm and I have a whole series of thoughts on the phrase "too many cooks in the kitchen," we'll save those for later.  In the meantime, enjoy my delicious approximation of Amy of Durham's even more delicious banana butter.  My favorite ways to eat it include on french toast, mixed into vanilla yogurt, on a peanut butter sandwich, and by the spoonful.  I just made one jar's worth so I didn't bother to can it, but it could easily be preserved.  If you do decide to preserve it, make sure you check that the amount of sugar in this recipe is enough for the pectin you're using – I reduced the amount of sugar by half from the recipe I referred to, but that can be dangerous if you're truly preserving your food (as we learned from Emily's canning workshop on Sunday!)  An un-preserved jar will keep for a week or two on the fridge.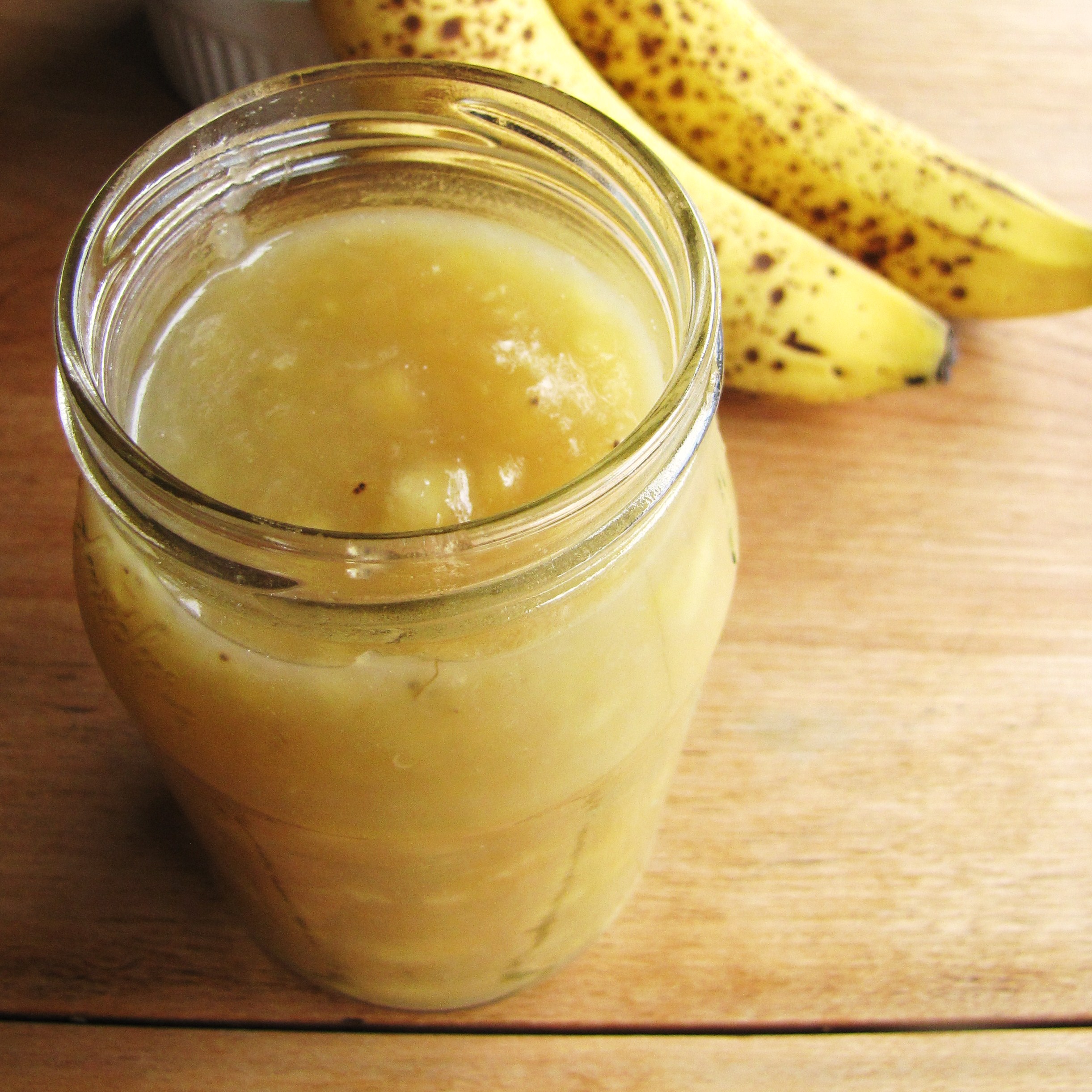 Banana Butter
Makes 2 1/2 cups.  Adapted from Kraft Recipes.
4 ripe bananas
3/4 c. sugar
2 TBS lemon juice
small pat butter
1 tsp. cornstarch mixed with 1 tsp. hot water
Thoroughly mash bananas (I used my hands to get all the little pieces out) and add to a medium saucepan with the lemon juice and the butter.  Bring to a boil, stirring all the while.  When it is fully boiling, add all sugar at once.  Reduce heat slightly to help reduce spitting.  Cook, stirring constantly, for 1-2 minutes.  Add cornstarch and water mixture, and continue to cook/stir until the jam has thickened to your desired consistency, adding more cornstarch if necessary.
Pour hot jam into your prepared jars or bowls – glass jars should be pre-warmed so that they don't shatter on contact with the hot jam.  Allow to cool, then refrigerate.
5