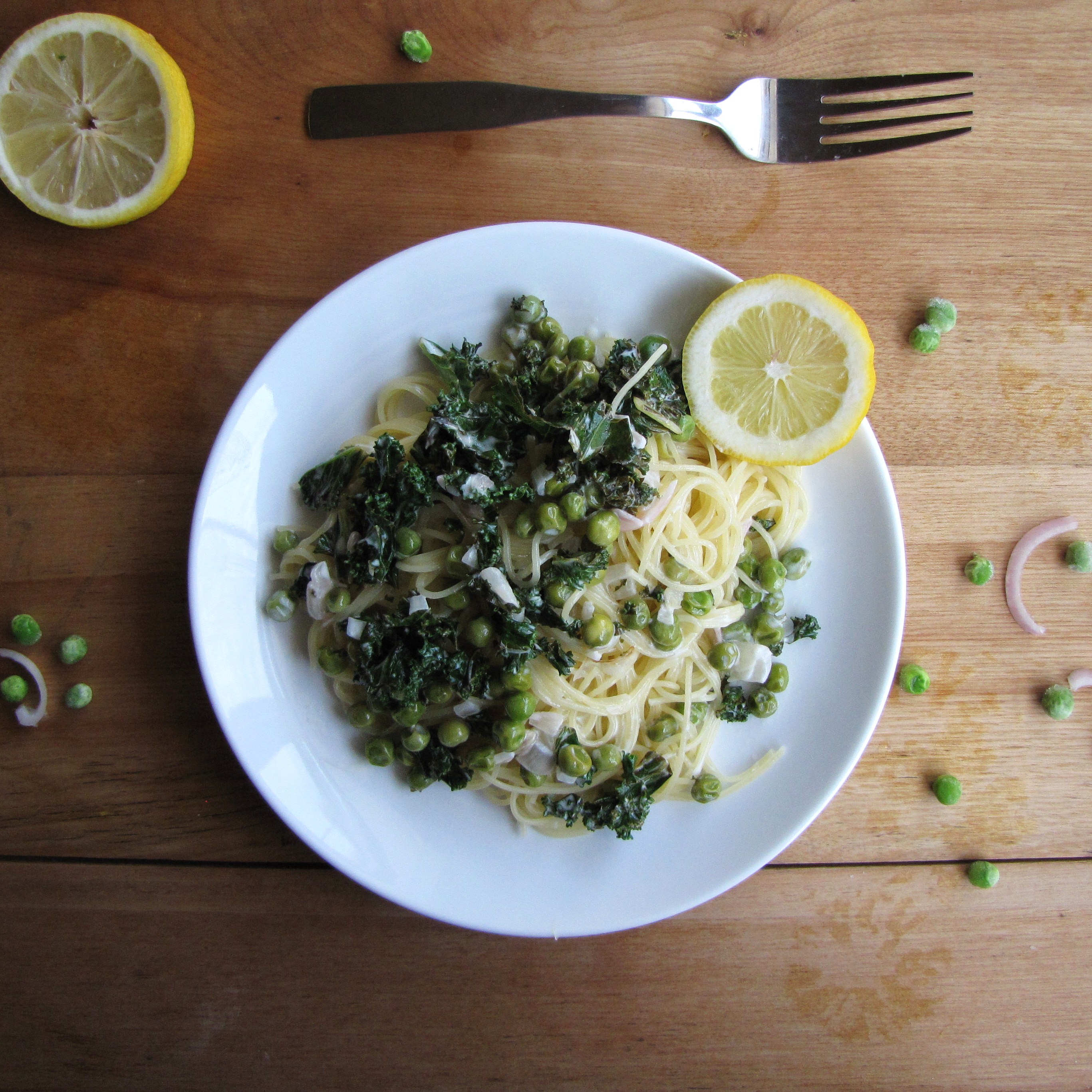 One year ago today, I wrote my first blog post.  It was a recipe for an omelette, which, lets be honest, no one really needs a recipe for. It did not include any pictures, which, lets be honest again, is 70% of the reason most people visit food blogs.  And it has this sad undertone that's so characteristic of the way I used to feel at Duke pretty much all the time – this underlying longing to be home.
Fast forward one year.  I can honestly say I'm happy at Duke – I've dealt with the reasons I felt so lonely, decided to stop worrying so much about friends and parties and things, and hit my groove.  Yes, I still have sad days.  Yes, I still feel lonely sometimes.  But I have wonderful friends, a lovely place to live, and new opportunities almost every day.  This year has easily been the best one yet, and while I can't say that I'll be sad to graduate (I am so excited to graduate!), I'm not going to leave Duke resentful.
And this blog – I am much better at it then I was a year ago.  Sometimes I find blogging so fulfilling – like when friends approach me to say they tried and liked a recipe.  And sometimes I find it kind of a chore – like when I'm feeling uninspired and guilty about not posting.  But fulfilling definitely wins out over the chore part, so I'm gonna stick with it.  Over the past year I've learned a ton about both food and the culture surrounding it, and I've tried dozens of new foods.  When I first started cooking I always wanted to try the most complicated, ingredient-laden recipes I could find, for the challenge of it.  Lately, though, I've been the most intrigued by simple recipes.  Recipes with only a few ingredients that enhance each other perfectly.  How to cook mushrooms so that they taste even more like mushrooms.  Recipes that are so simple they could actually be considered techniques.  So this year, I want to explore simplicity.
This pasta recipe is a perfect example of ingredients combining to enhance one another without losing their integrity.  The sauce is simple – butter, shallots, lemon, cream, and salt.  Together, the cream tastes sweeter than it would on its own, the lemon brighter and more savory, the shallots just releasing their pungency.  The kale and peas are cooked just long enough that they begin to mellow in the sauce.  Pour over pasta and voila, the perfection of simplicity.  Really, it's so good.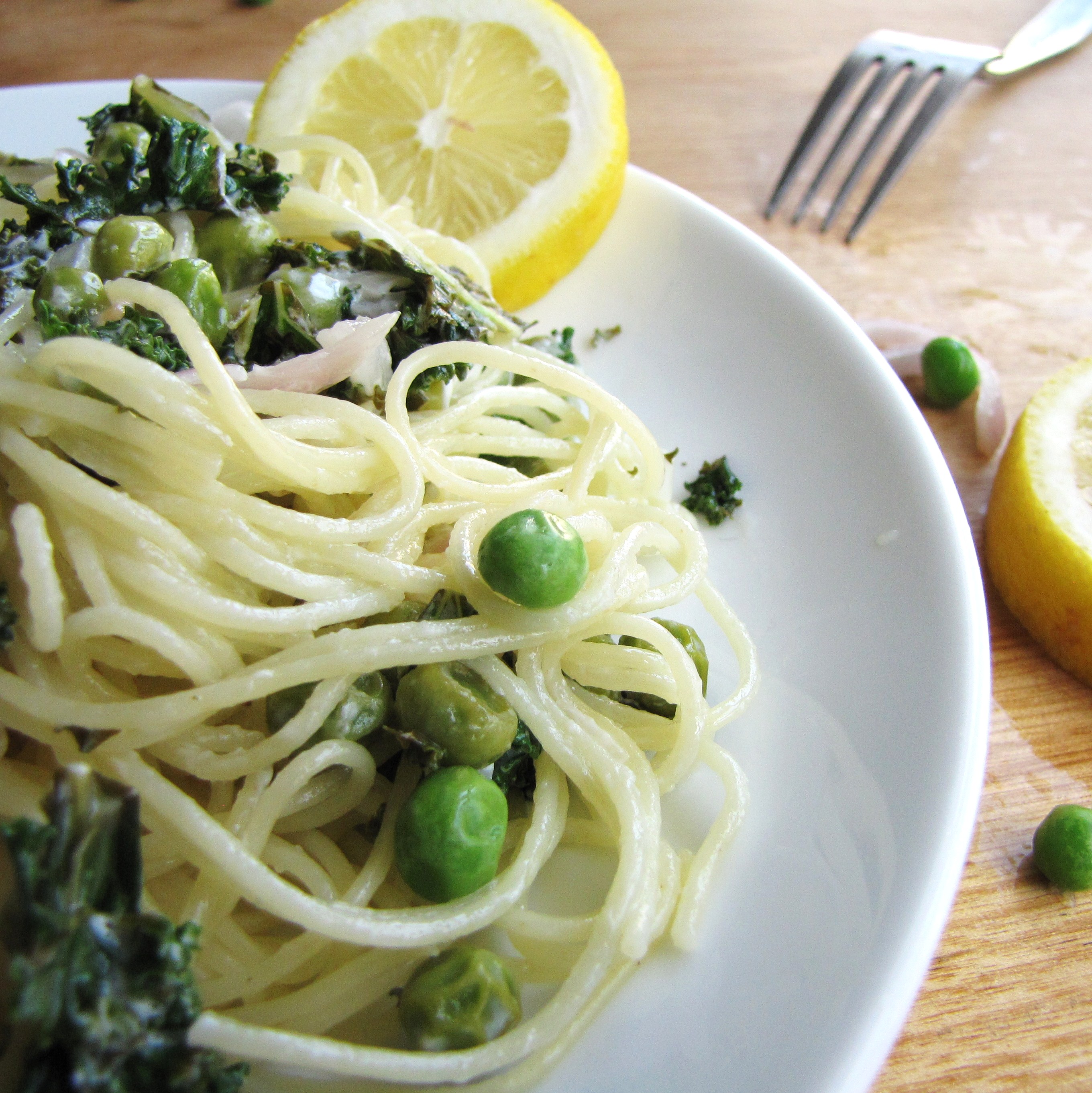 Lemon Cream Sauce with Kale and Peas
Serves 2-3.
1 TBS butter
1 shallot, finely diced
1/4 c. heavy cream
juice from 1 lemon
2 c. chopped kale
1 c. frozen peas
sea salt to taste
1/2 lb. angel hair pasta
Bring a large pot of salted water to a boil.
In a large pan, melt butter, and sautee shallot for 2-3 minutes.  Add cream and lemon juice and stir to incorporate.  Add chopped kale and frozen peas and cook for 3-4 minutes, until kale has begun to soften and peas are heated through.  Add salt to taste.  Lower heat to very low.  (Note: I add lemon until it's on the verge of being too lemony, and then add salt to bring the flavors together.  It works perfectly and is addictively flavorful.)
Cook angel hair according to package directions.  Drain.  Pour sauce over pasta and serve hot.
0