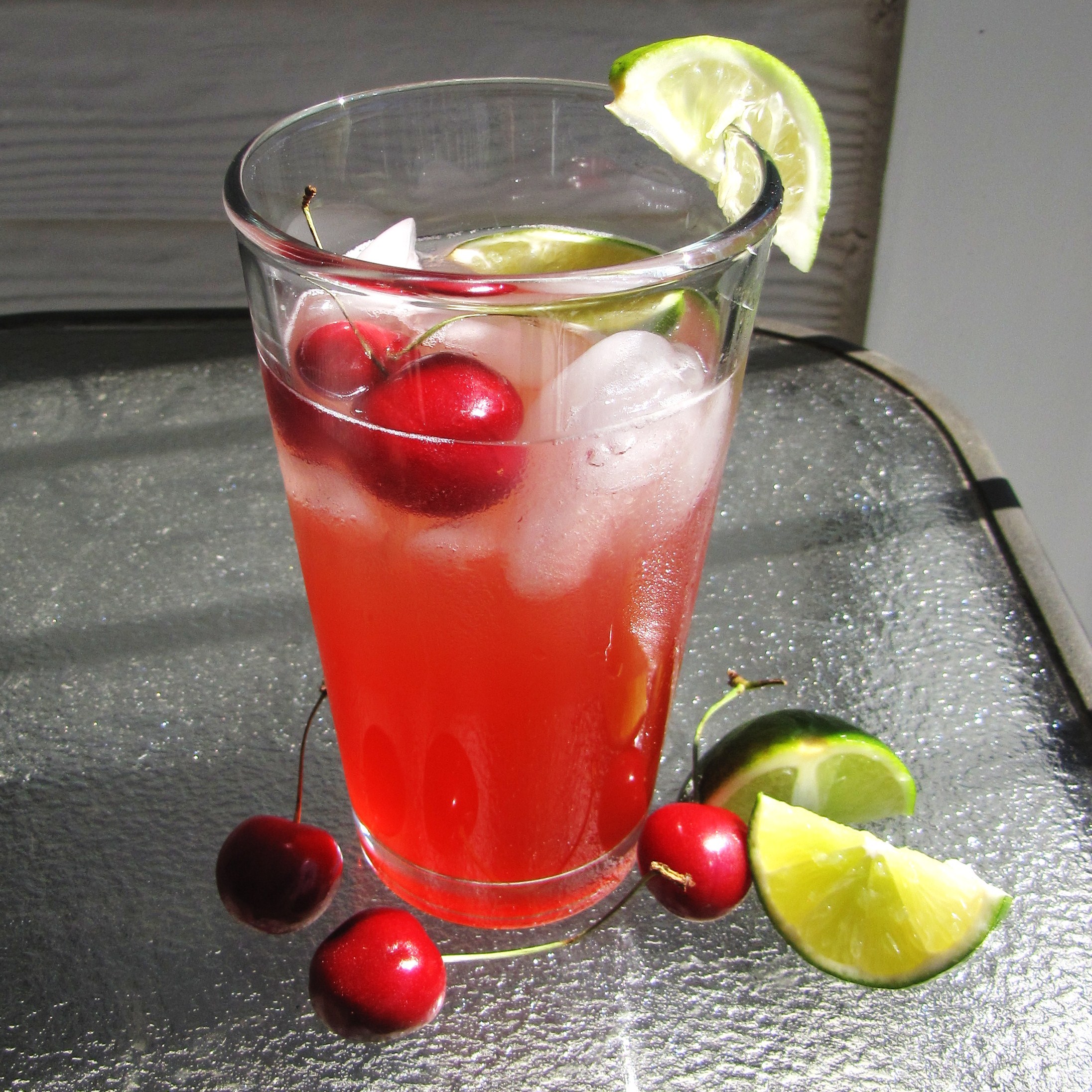 The weather patterns in North Carolina have been pretty consistent so far this summer: sunny, 97°, humid, with an occasional switch to sunny, 100°, and humid.  I don't mind that much – we have air conditioning, and there's a rumor that the apartment complex I live in might actually open the pool now that it's July.  However, the past few days have been a beautiful gift: it's kinda cold.  I sat outside the other day and got goosebumps on my arms.  It's 73°, clear, and dry, with a breeze that is so cool and strong and refreshing it must have come all the way from Canada.  So thank you, Canada.  I want to bathe in this weather.  I want to roll around outside and revel in the fact that not a single part of me is sweating.  That I don't have to bury myself in a corner of the library next to an AC vent.  That I don't have to unstick my pants from my legs when I get home.  I'm so, so pleased.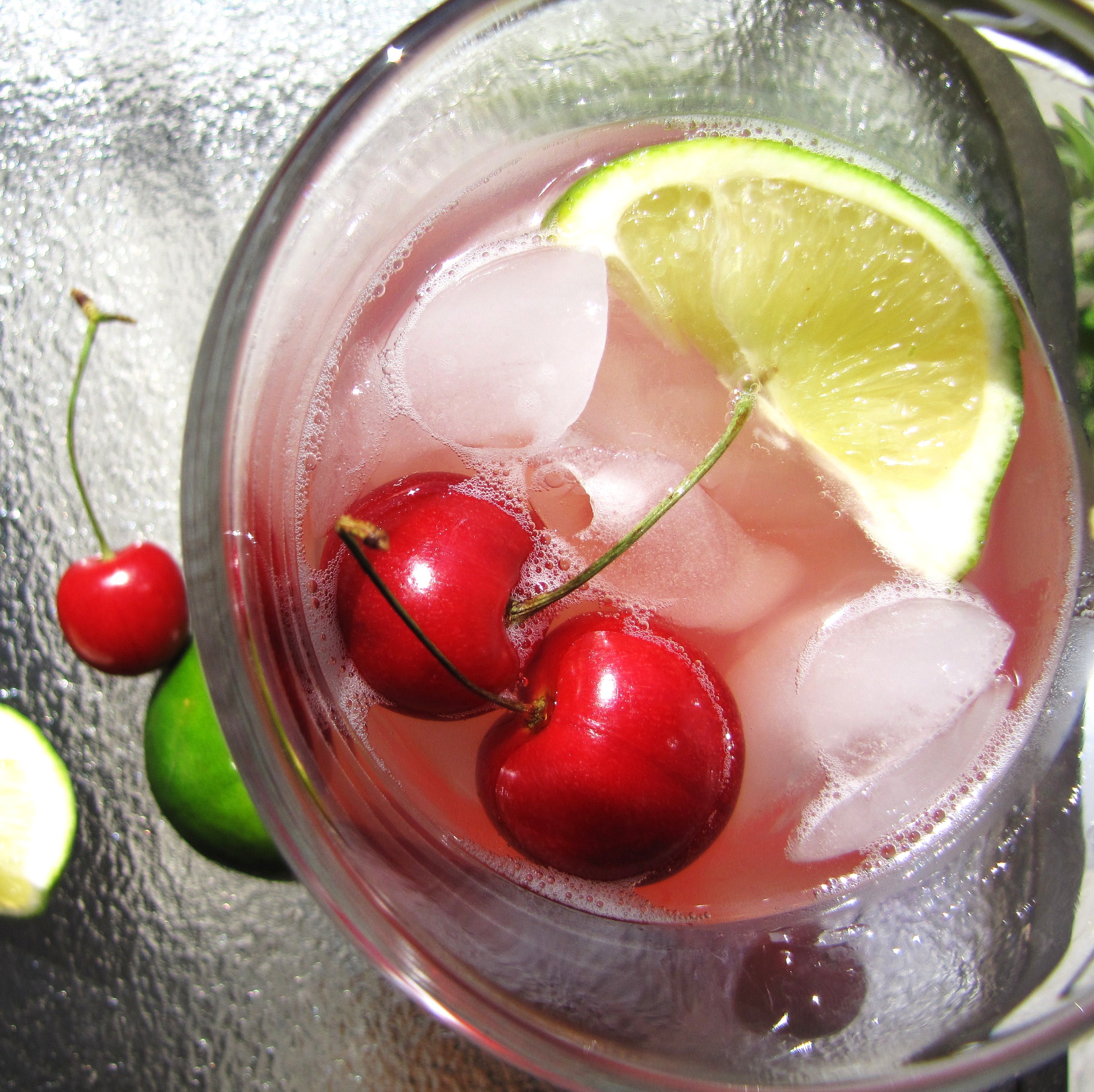 This weather doesn't really make me want to eat anything in particular.  Well, except maybe a bowl of fresh cherries and seven ears of corn on the cob.  Mostly what it makes me want to do is skip.  Explore.  Swim.  Go on adventures.  Dance.  And take on huge kitchen projects like making my own mozzarella cheese.  Which is what I was going to write about… but then it didn't really work.  I mean, the final product is definitely something more than milk, but I'm not sure as I would go so far as to call it cheese.  We're gonna try again though, so once we find the secret, get ready for some delicious homemade cheese recipes.  Until then, I have something far simpler to share.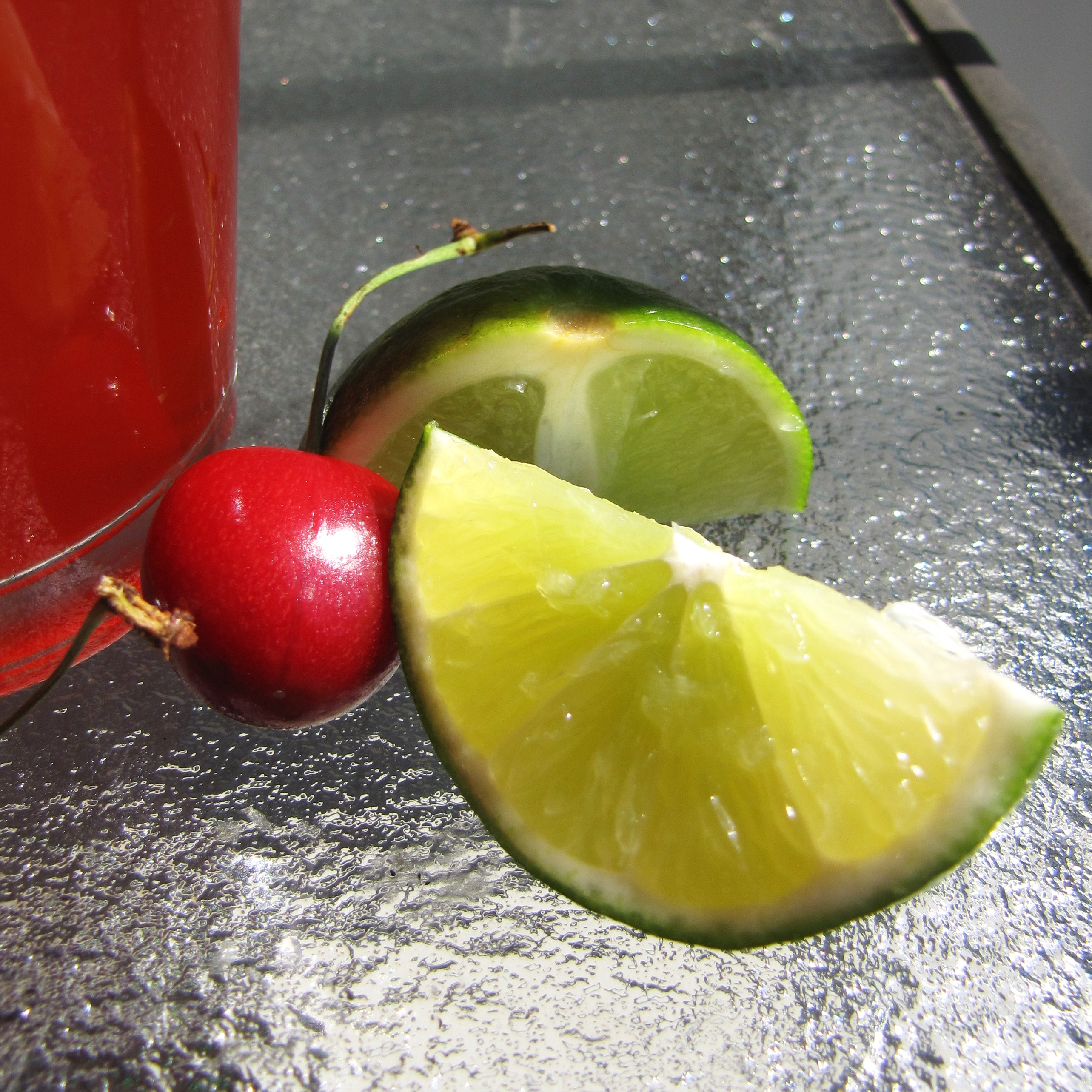 This is my absolute favorite summer drink.  I invented it myself and it's infinitely refreshing.  I've been wanting to share it for a while, but was waiting for the perfect weather, and this is totally the perfect weather.  It's limeade and grenadine and flavored seltzer.  Vanilla seltzer is the best, peach seltzer a close second.  Simple, bright, refreshing, beautiful.  Also, Happy Fourth of July!  I hope you're doing something wonderful.  We're going on a bruschetta picnic at my new favorite place in North Carolina (more on that soon…) and then to the drive-in to watch Toy Story 3 and Twilight.  Too good.  Anyway, enjoy this drink, enjoy today!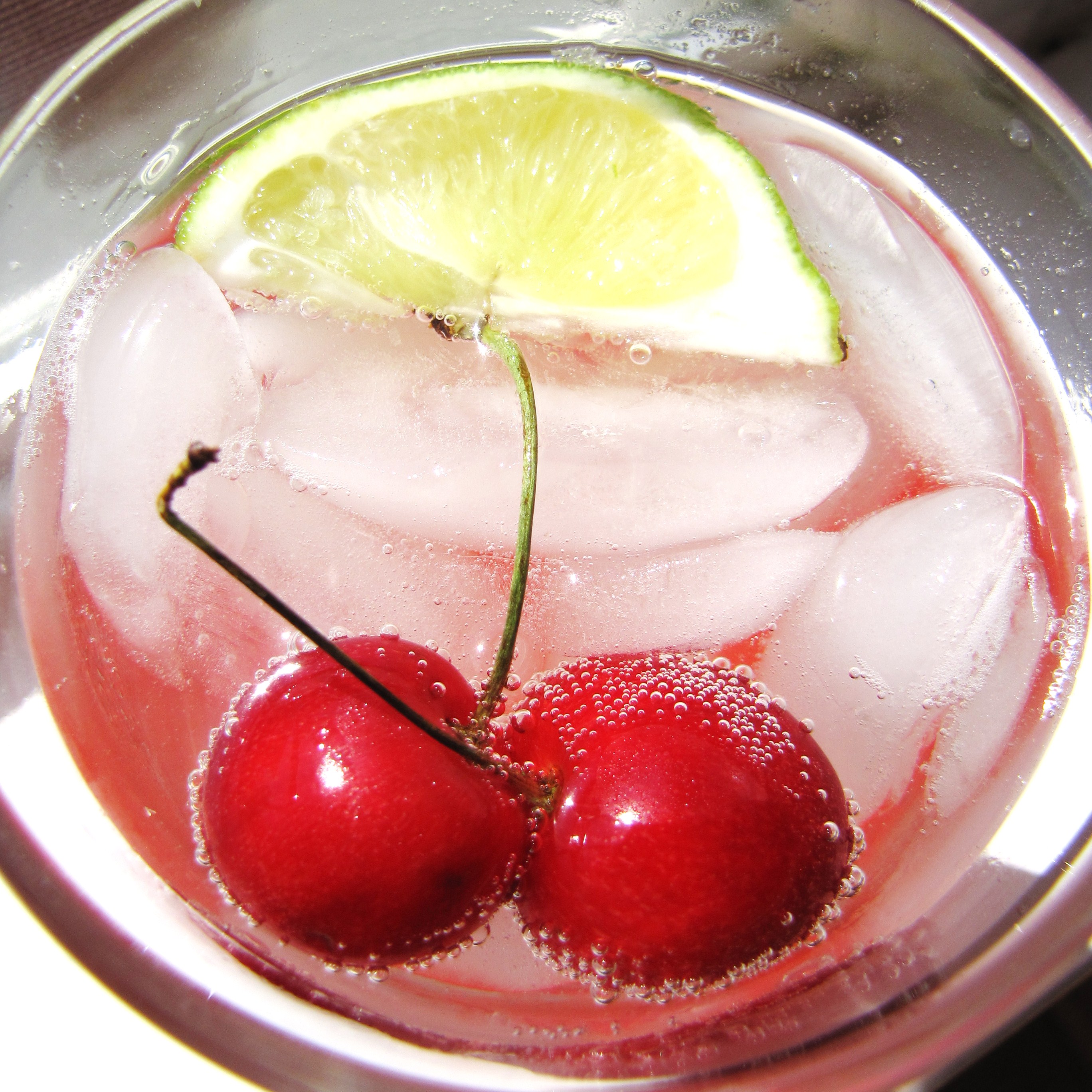 Sparkling Cherry Limeade
1 1/2 c. limeade, homemade or store bought
2-3 TBS grenadine
1/3 c. vanilla seltzer
limes and cherries for garnish
Pour into a glass in the order listed for best appearance.  Drink. :-)
0