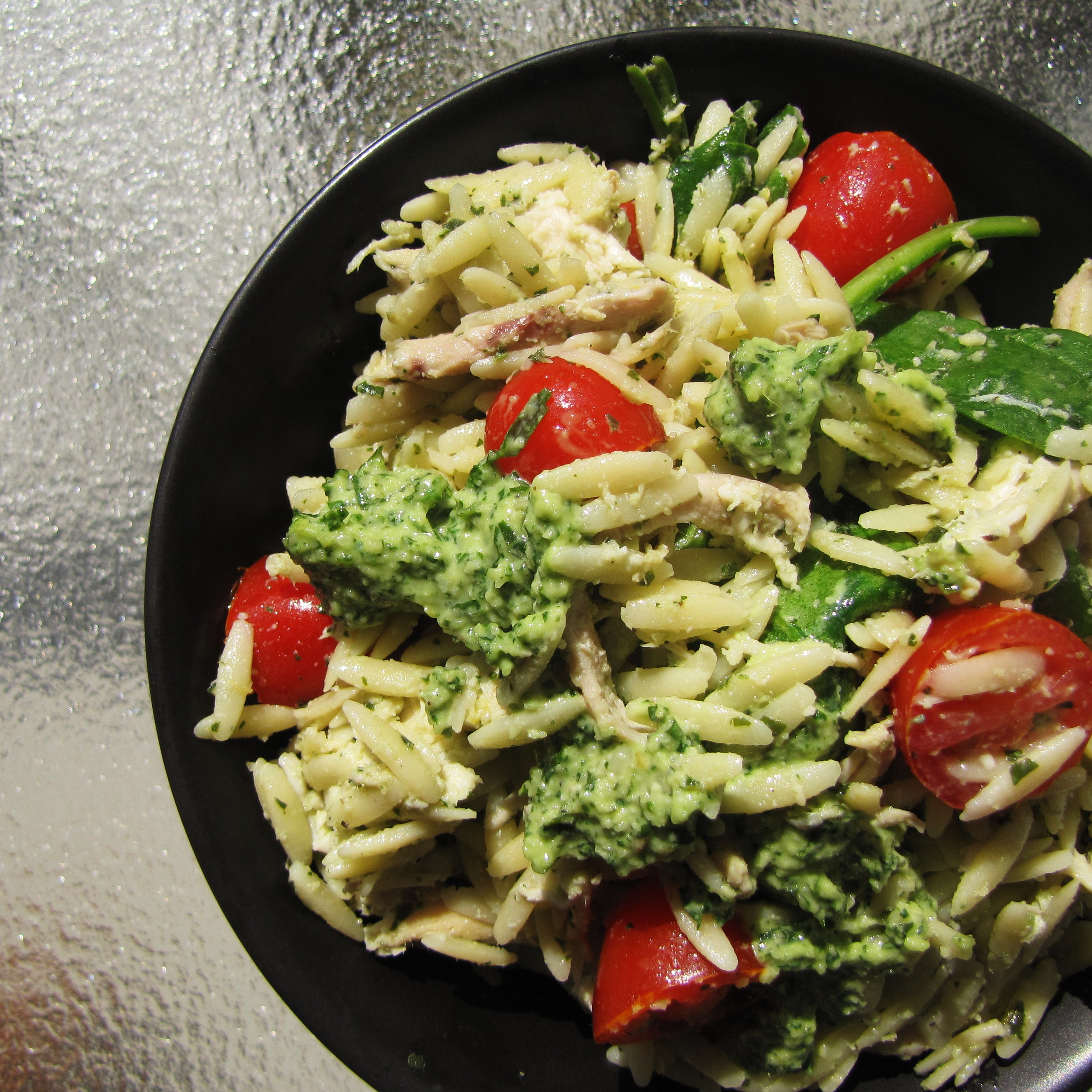 I just discovered rotisserie chicken, and it has solved all of the world's (my) problems.  I've been flirting with these golden birds for a while.  When I was in Paris last year I was completely set on getting a chicken and pulling it apart with my fingers while sitting along the Seine and drinking cheap wine out of the bottle – I literally couldn't imagine anything better.  But there are so many things to do in Paris and with only 5 days I never got my chicken on the Seine.  Now I have to go back.  Bummer.  Then over fall break my friends and I visited Vienna, and in the Naschmarkt they actually had a rotisserie chicken truck.  It was tantalizing.  And I had just eaten a plateful of curry.  Sigh.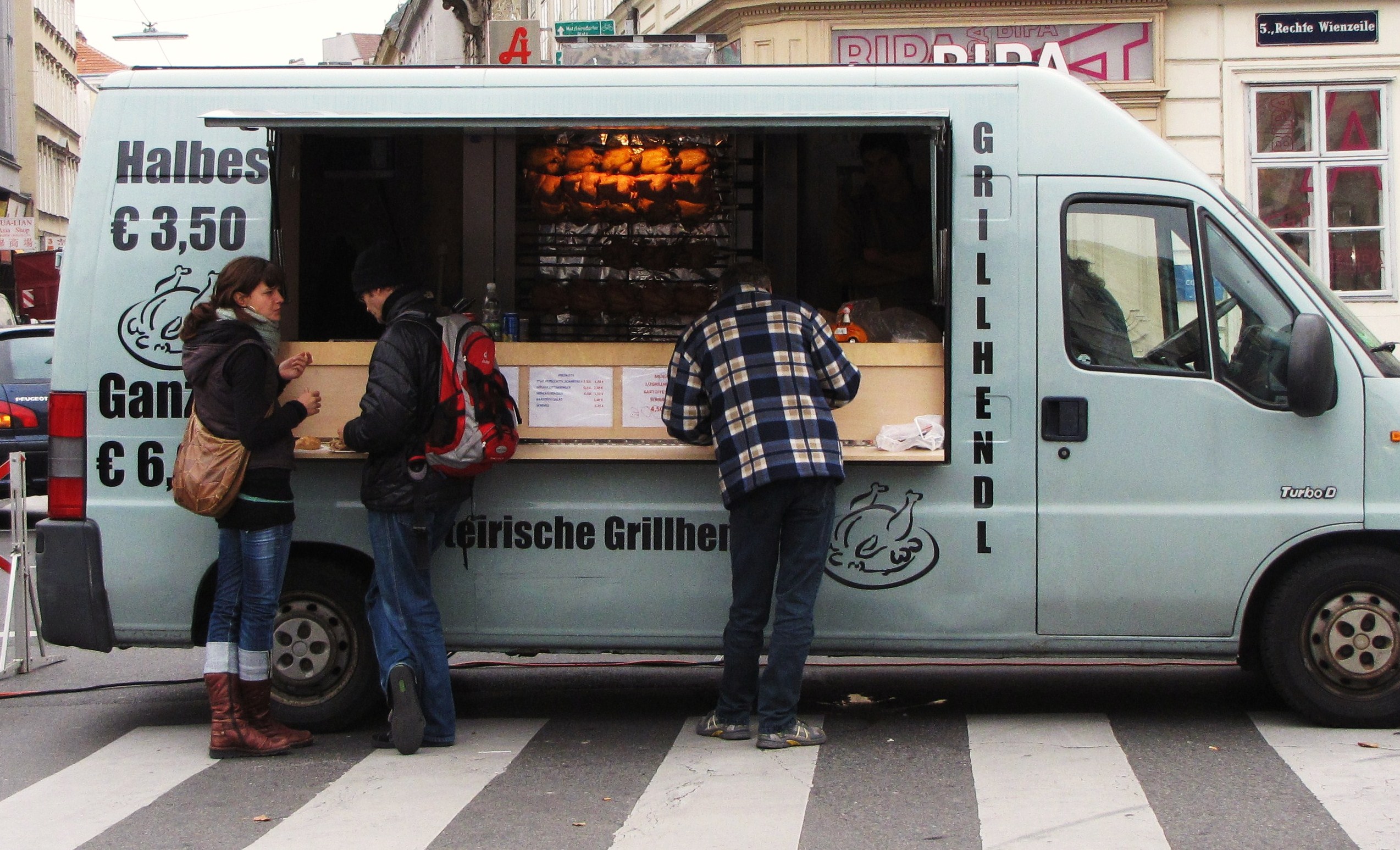 But recently I bit the bullet, and I grabbed the last chicken in my ordinary old Kroger.  No Seine.  No blue chicken truck.  I'll admit, I wasn't thrilled.  But then I opened the bag, and realized that this was the greatest invention ever.  All I had to do to have my protein was pull the meat off with my fingers and mix it with whatever I wanted.  I didn't have to cut through bones.  I didn't have to worry about overcooking the breasts.  I could use the carcass to make like an entire gallon of homemade low cost low sodium chicken stock.  And the 8 bazillion meals I was going to get out of this chicken were only going to cost me $5.  VALUE ATTACK.  Sorry.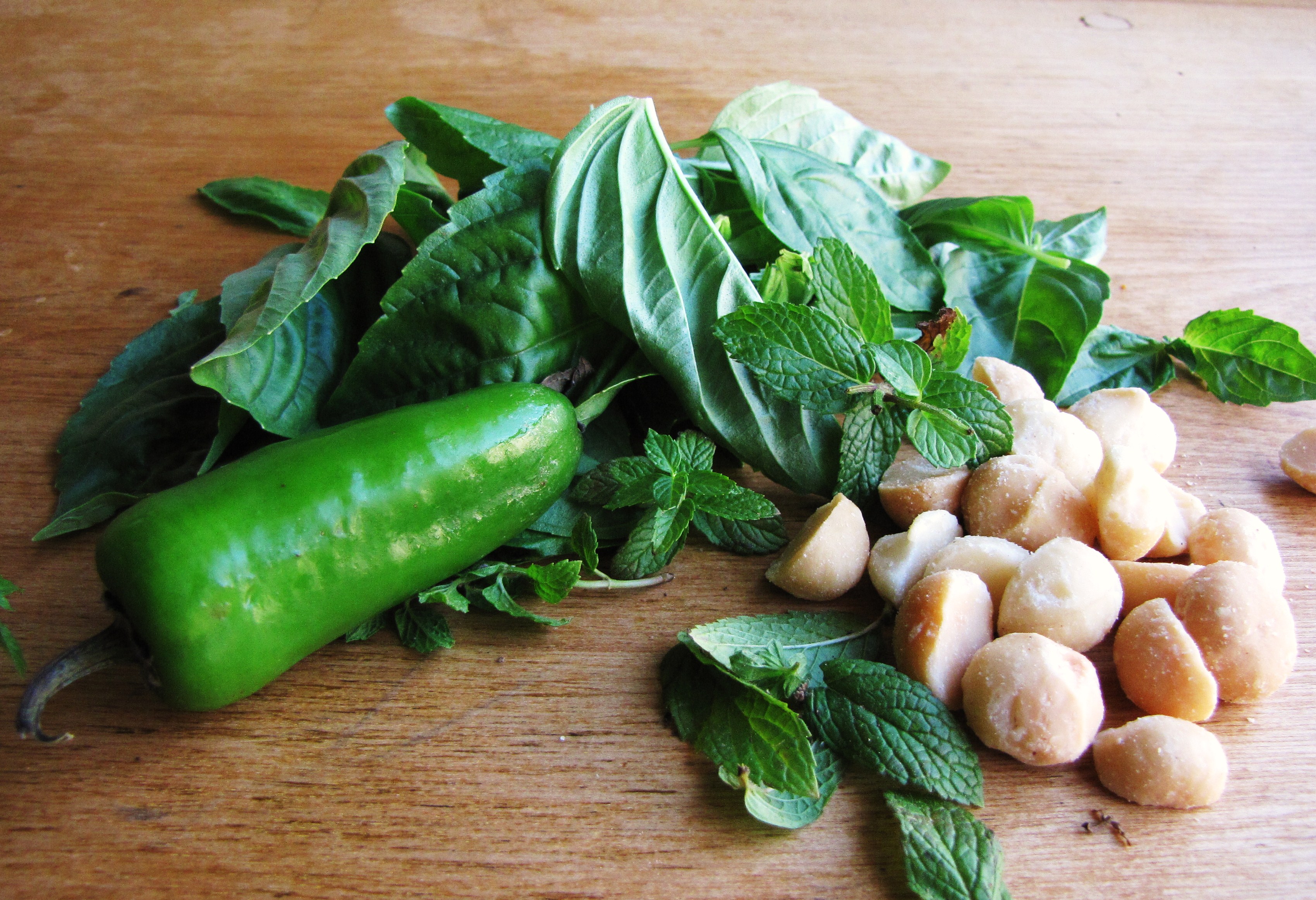 So basically, rotisserie chicken is the best.  And since it's definitely going to become part of my regular grocery routine, I decided to start featuring some of the delicious ways you can eat a rotisserie chicken.  Probably a lot of you have known about this for years, but I'm a newbie, and I'm thrilled, and I'm going to share.  And the first thing I'm going to share is this Asian Pesto Chicken Salad from Ming Tsai.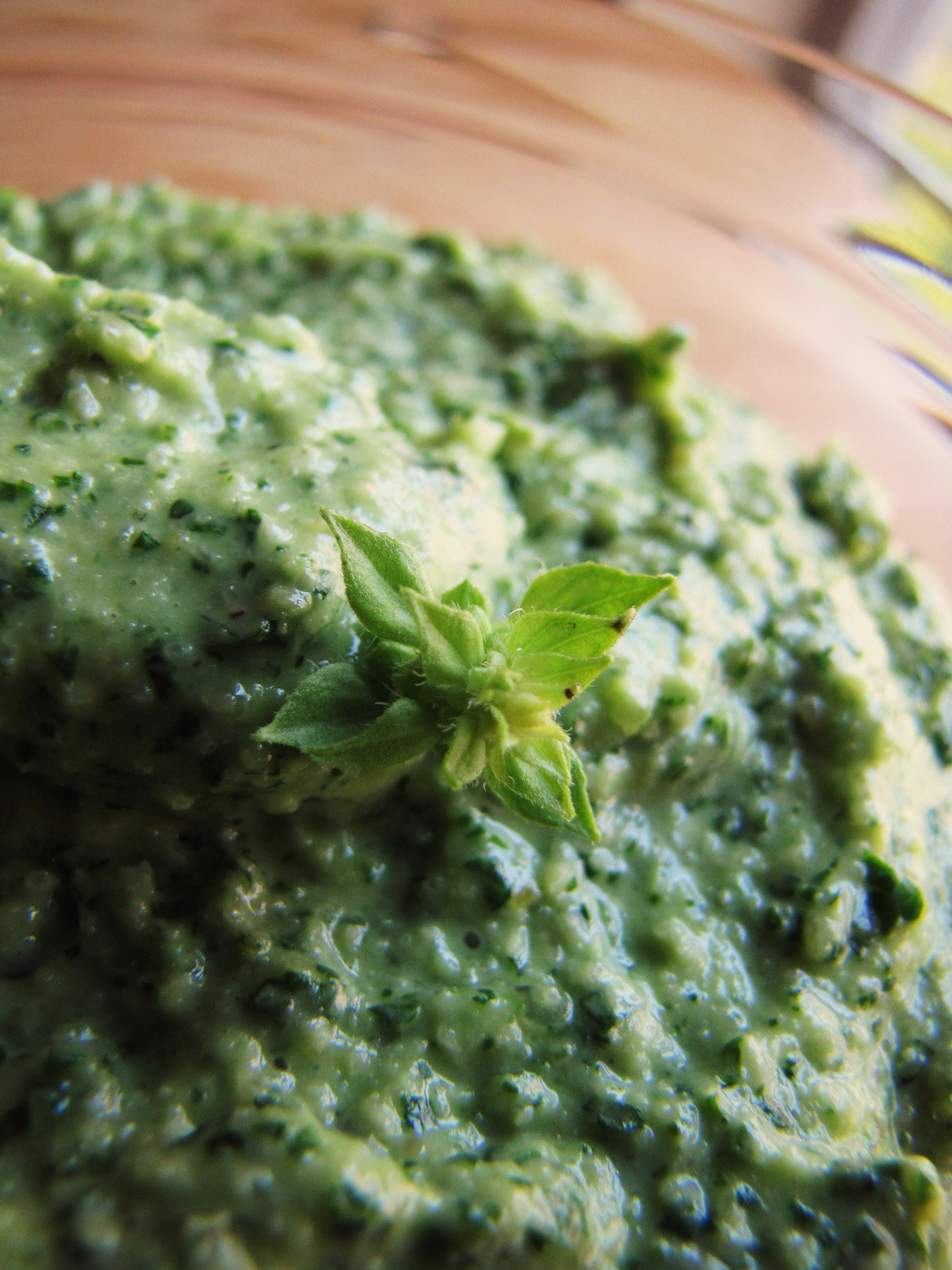 For those of you who aren't familiar with Ming Tsai, let me introduce you.  Ming Tsai is the owner/chef of Blue Ginger restaurant in Boston, as well as a Food Network personality.  More importantly, however, he attended my high school, Phillips Andover, then went on to study mechanical engineering at Yale, took a summer to study at Le Cordon Bleu, and now is an incredibly talented chef.  I could do that people – I've already got the high school and the engineering down.  Someone just needs to send me back to Paris.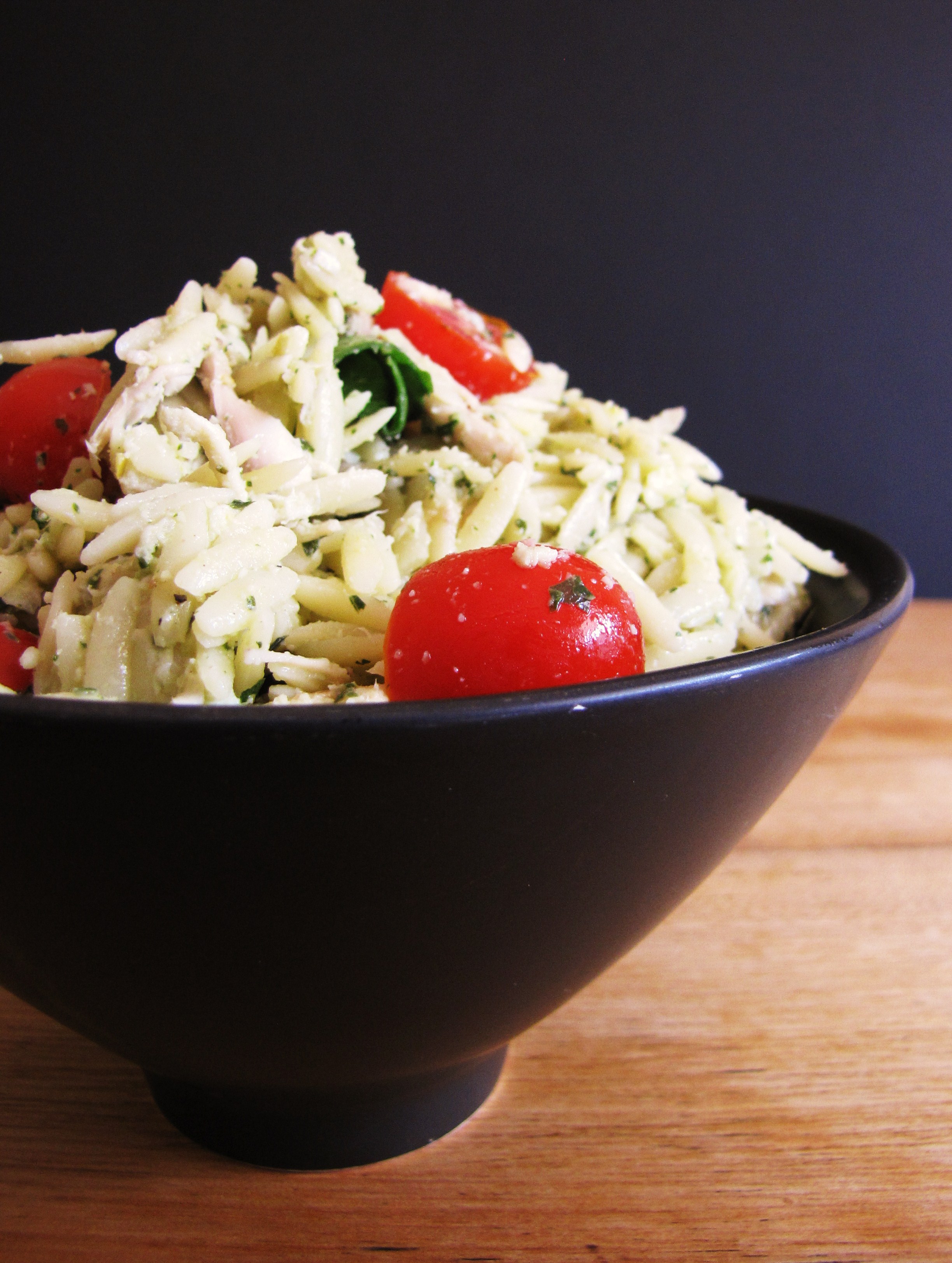 Anyway, in addition to being a source of personal inspiration for yours truly, Ming Tsai has created some truly exceptional recipes.  Like, truly.  Everything I've ever made of his is bursting with flavor.  And this recipe was no exception.  The pesto was spicy, sweet, tangy, and herby all at once.  Mixed with the other salad ingredients, it was sublime.  Literally, I can't explain to you how good this is.  And how easy.  And how GOOD.
So grab a chicken and some basil and make this.  Now.  Please?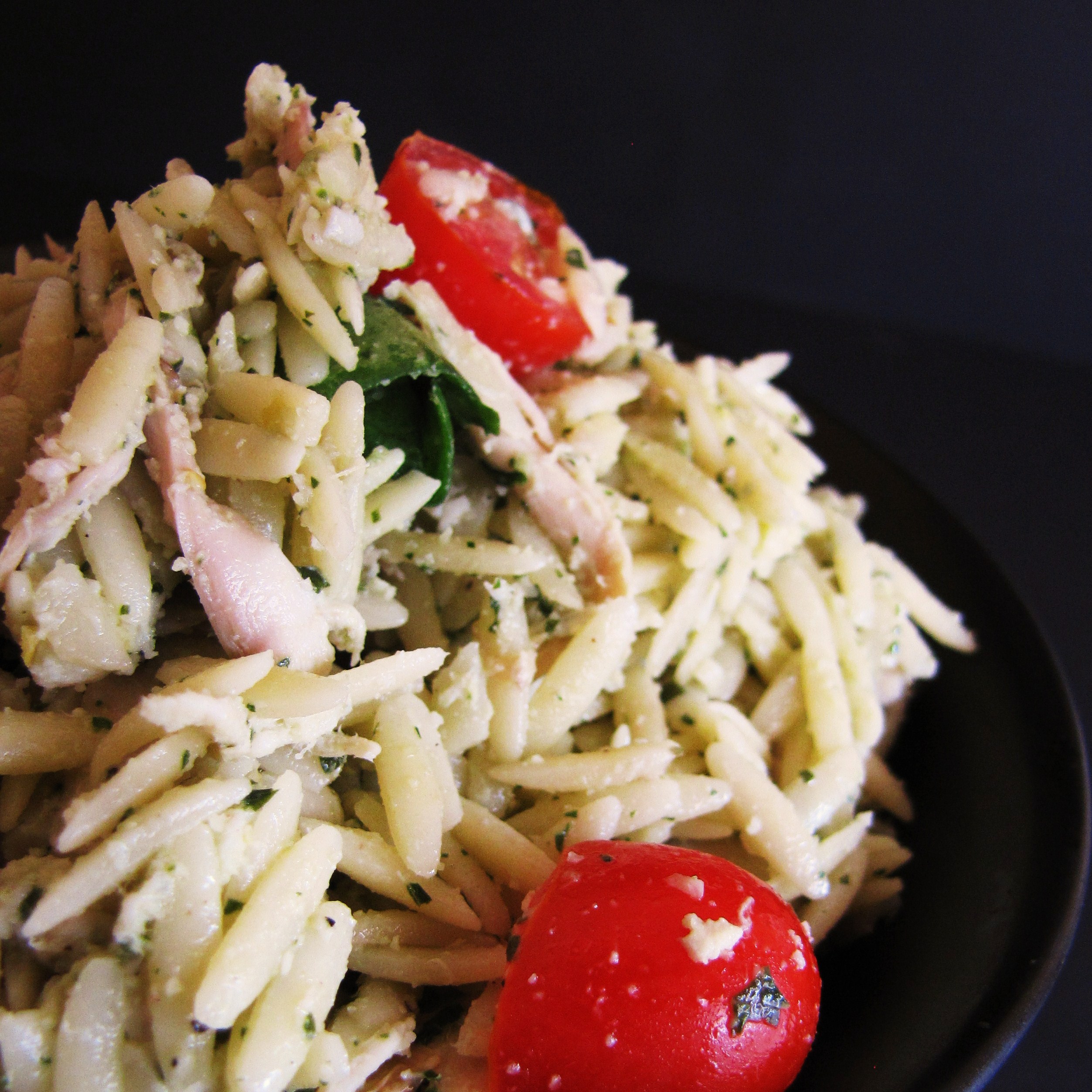 * Note:  I'm posting this recipe as I made it, which was based on what I had on hand and my personal heat tolerance.  It's fairly close to the original, and it was very good, as I've said, but I'm sure the original recipe is incredible for those people who can tolerate a lot of jalapeno and have a healthier mint plant than I do.
Asian Pesto Chicken Salad
1 jalapeno chili, stemmed and seeded
5 cloves garlic
1 TBS sugar
1 inch piece peeled fresh ginger
1 c. roasted, salted macadamia nuts
zest and juice of 1 lemon
1 c. fresh basil leaves, packed
1 c. fresh cilantro leaves, packed
1/3 c. fresh mint leaves, packed
1/2 – 1 c. canola oil
salt and pepper, to taste
In a food processor, pulse jalapeno, garlic,sugar,  ginger, macadamia nuts, lemon zest, lemon juice, and some (approx 1/3 c.) canola oil until a smooth paste is formed.  In batches, add basil, cilantro, and mint, and pulse to puree.  Add canola oil, pulsing, until desired consistency is reached.  Season with salt and pepper.
Asian Pesto Chicken Salad:
1 package (8 0z.) orzo, cooked according to package directions
meat from1 rotisserie chicken
1 c. asian pesto
1 pint cherry tomatoes, halved
2 c. fresh spinach leaves, packed
1-3 TBS lemon juice
kosher salt and pepper
Mix orzo, chicken, pesto, cherry tomatoes, and spinach in large bowl.  Add lemon juice, salt and pepper to taste.  Serve slightly warm or cold.
1