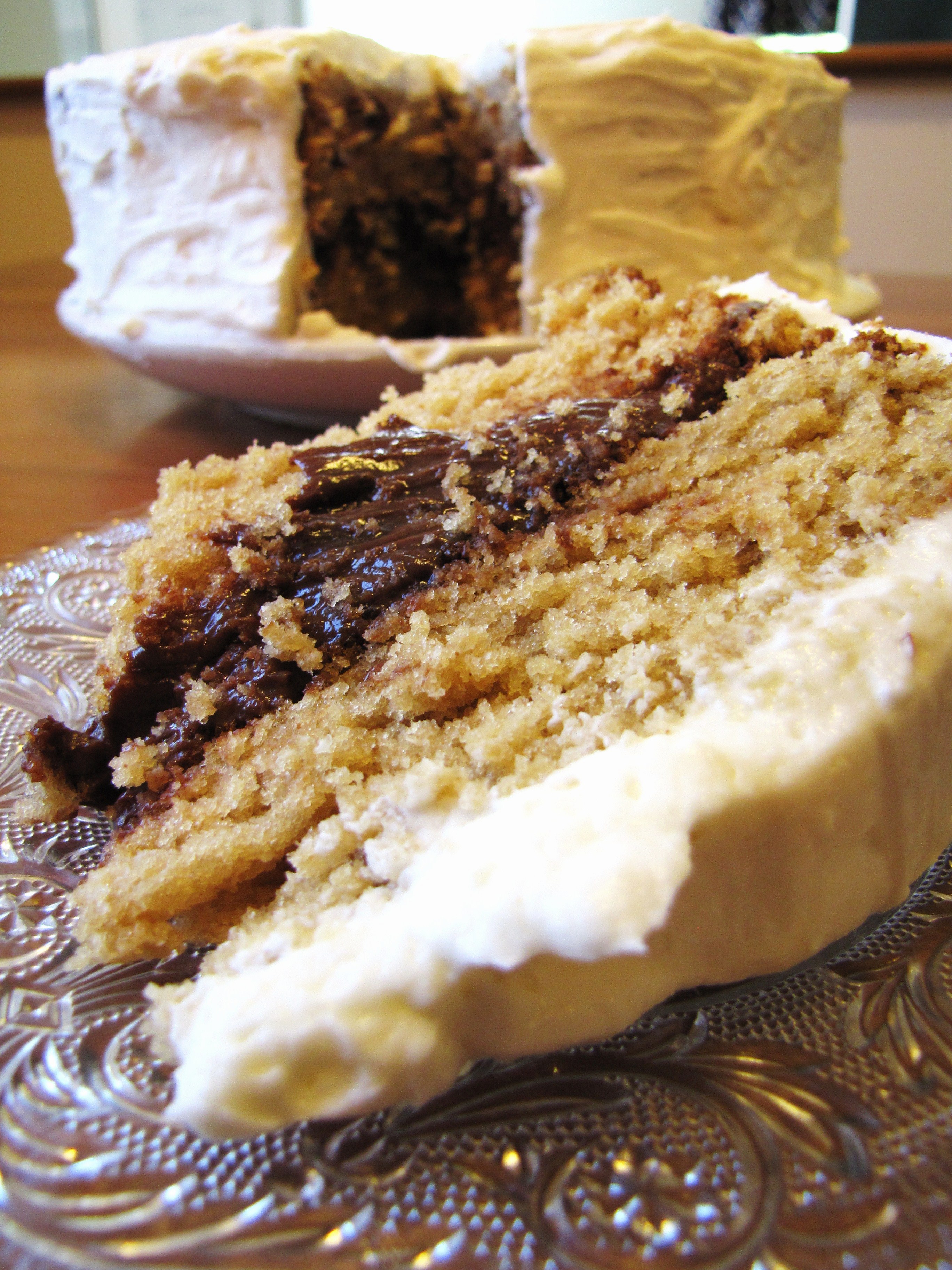 Wednesday, May 12, 2010, is not today.  It was yesterday, and it was Trevor's 21st birthday.  However, due to the annoying college tradition of final exams, said birthday had to be ceremonially transferred to tonight, when, if all goes according to plan, it will be celebrated to the nth degree.  You see, not only is Trevor very awesome and worthy of celebrating, I also feel that my birthday was not celebrated to the appropriate extent, mainly because I was sober throughout the entire 24 hours of April 18, 2010.  Fairly to extremely unacceptable.  And so, I am doing a bit of birthday pilfering.  Selfish, perhaps, but excusable, IMO, and approved by the true birthday child.  (Side note: it is not actually possible to celebrate my birthday enough – it should be at least a month long event, preferably two.  This fact can be readily confirmed by my mother.)
In light of all this joyous aging, I am, duh, baking a cake.  The cake came into hypothetical being 10 days ago while skyping, when I casually said, "maybe I'll bake a cake for your birthday," and Trevor's eyes got very wide.  "Peanut butter cake?"  I ventured, to which there was some enthusiastic nodding and even more eye widening.  I would like to make it clear at this point that Trevor actually does communicate verbally at a very high intelligence level, but has been characterized as a mute but very excited 7 year old boy for the sake of my writing style.  Thank you Trevor, you're very patient and I would like to publicly admit that you're better at scrabble than me.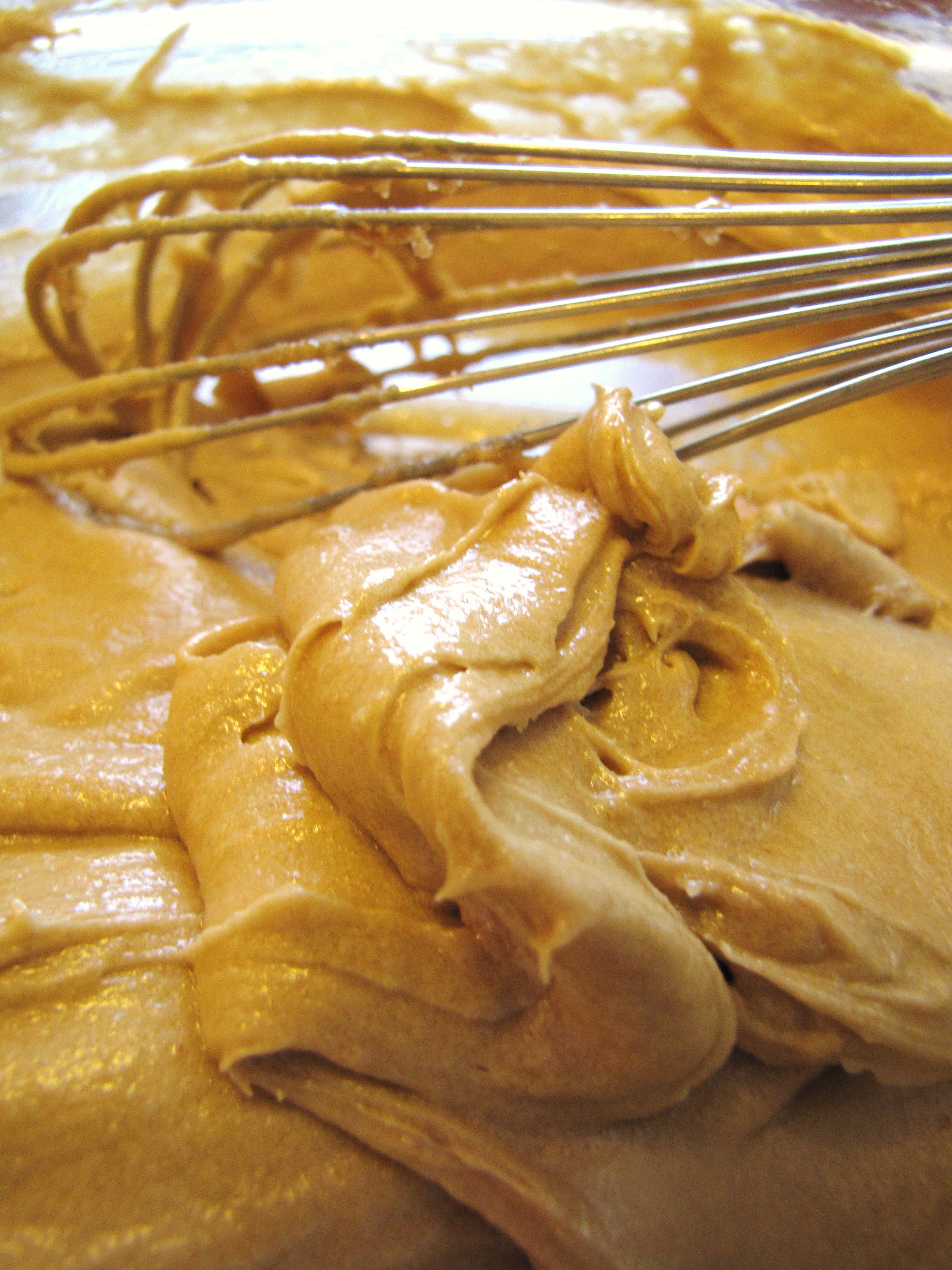 And so peanut butter cake it was.  I searched the good old internet which contains more recipes than I thought possible and found that there are basically two blogosphere accepted options for peanut butter cake.  The first is Smitten Kitchen's chocolate peanut butter cake, which is actually a chocolate cake with peanut butter filling and peanut butter frosting which is then drizzled with chocolate peanut butter glaze.  Decadent, visually appealing, rave reviews across the board.  The second option is Bon Appetit's peanut butter cake, which is truly a peanut butter cake with a chocolate peanut butter filling.  Also decadent, visually appealing, and well-received.  The decision was agonizing.  So agonizing, in fact, that exactly 19 hours before my statistics final I decided that it was absolutely necessary that I bake samples.  So I made tiny portions of both cake batters, and combined them with peanut butter, melted chocolate, chocolate chips, and each other in ten different cupcakes.  The truth is clearly that I hate statistics (but I got a B+!) and that I must have some subconscious hatred/sabotage plan for my roommate's waistline.  Or maybe just my own.
Anyhow, the result of this baking frenzy were ten cupcakes that were all different.  Meaning that I had to eat a portion of each cupcake to see which one would be the chosen one.  And then eat another bite of each to make sure.  Et cetera, et cetera, et cetera.  They disappeared in chunks the same way brownies do when I make the mistake of leaving the knife in the pan instead of pre-cutting them.  (This happens every time I make brownies; it is not a mistake.)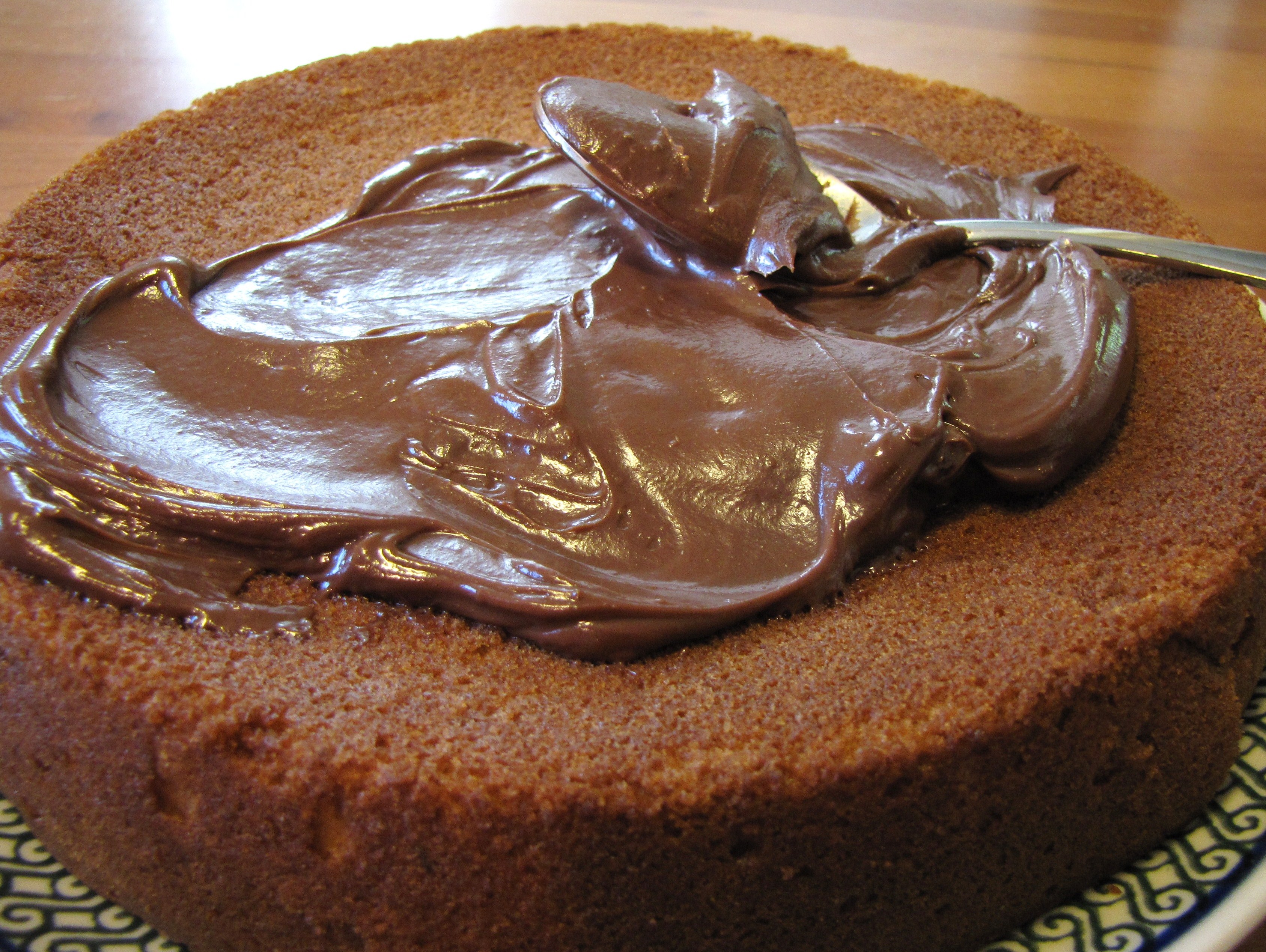 And they were all good!  Life is so difficult with me sometimes.  Really, it is.  The chocolate was super moist, got better a day later, and had that slight tang that devil's food cake has.  I don't even like chocolate cake and I loved it.  The peanut-butter was drier, but it tasted just like a really good peanut butter cookie in the form of a cake, which was really my initial goal.  Trevor's a sucker for peanut-butter – favorite ice cream, favorite cookie, favorite meal, favorite color, etc. – and so I knew it had to be in the cake.  I briefly toyed with a marbled cake but the flavors didn't stand out from one another in the cupcake, or a layer of each, but the textures were to different for it to be coherent.  At this point, Trevor is probably so tired of hearing about all the possible forms this cake might take that he doesn't want it anymore.  I'm not very good at surprises.
Anyway, I made the peanut butter cake.  I agonized a little bit over the frosting too, but I won't go into it.  In the end I followed the original recipe fairly closely, reducing the filling amount and adjusting the flour and buttermilk amounts as suggested by the majority reviewer voice on epicurious.  The only concerns I have left are how it will taste after 21 beers, and where I can hide it from the myriad of drunk frisbee players that will be roaming the streets of Medford tonight.  Now you may be wondering, "isn't it a waste to spend more than a week thinking about baking and then actually baking a cake that will most likely be consumed in handfuls during a drunken midnight kitchen raid?"  No, not really.  That's kind of the point of turning 21 anyway.
So, happy birthday boyfriend!  (And me, because I would like to remind everyone again that it is almost always the right time to celebrate your own birth.  End of selfish.)  I hope you have a wonderful night, and year, and I love you.  Tu es mon étincelle.
Peanut Butter Cake with Chocolate Filling
Adapted from Bon Appetit
For the Filling
1 c. half and half
3/4 c. heavy cream
1/4c. + 2 TBS light brown sugar
1/2 c. peanut butter
9 oz bittersweet chocolate
Bring half and half, cream, and brown sugar to simmer over medium heat, whisking constantly.  Once simmering, remove from heat, and whisk in chocolate until mixture is smooth.  Allow to stand for one minute, then whisk in peanut butter until mixture is smooth.  Chill for 2-4 hours.
For Frosting
12 oz. cream cheese, room temperature
2 c. powdered sugar, divided
6 TBS butter, softened
1 tsp vanilla
3/4 c. heavy cream, chilled
With an electric mixer, beat cream cheese, 1 1/4 c. powdered sugar, butter, and vanilla until smooth.
Beat heavy cream and remaining 3/4 c. of powdered sugar until medium-firm peaks form.
Fold whipped cream into cream cheese mixture until evenly combined.  Chill for at least 2 hours.
For the Cake
2 c. all purpose flour
1 tsp baking soda
1 tsp baking powder
1/2 tsp salt
10 TBS butter, softened
2/3 c. peanut butter
2 1/2 c. light brown sugar (1 lb.)
4 eggs
1 1/3 c. buttermilk
Preheat oven to 350°F.  Butter two 9-inch cake pans.
In medium bowl whisk flour, baking powder, baking soda, and salt together to combine.
In large bowl whisk peanut butter and butter together until smooth.  Add sugar and beat until smooth.  Add eggs 1 at a time and incorporate into batter.
Add flour mixture and buttermilk to peanut butter in 3 additions, alternating and ending with a buttermilk addition.
Pour batter into pans, distributing evenly.  Bake for 25-30 minutes.  Let cool in pan for 5 minutes, then remove from pan and let cool completely before assembly.
Assembly
On a wide plate or cake platter, place the first layer of cake.  Spread with layer of chocolate filling.  Place second layer on top of chocolate filling, pressing gently.  Frost cake with cream cheese frosting.  Chill cake until 1 hour before serving.
6