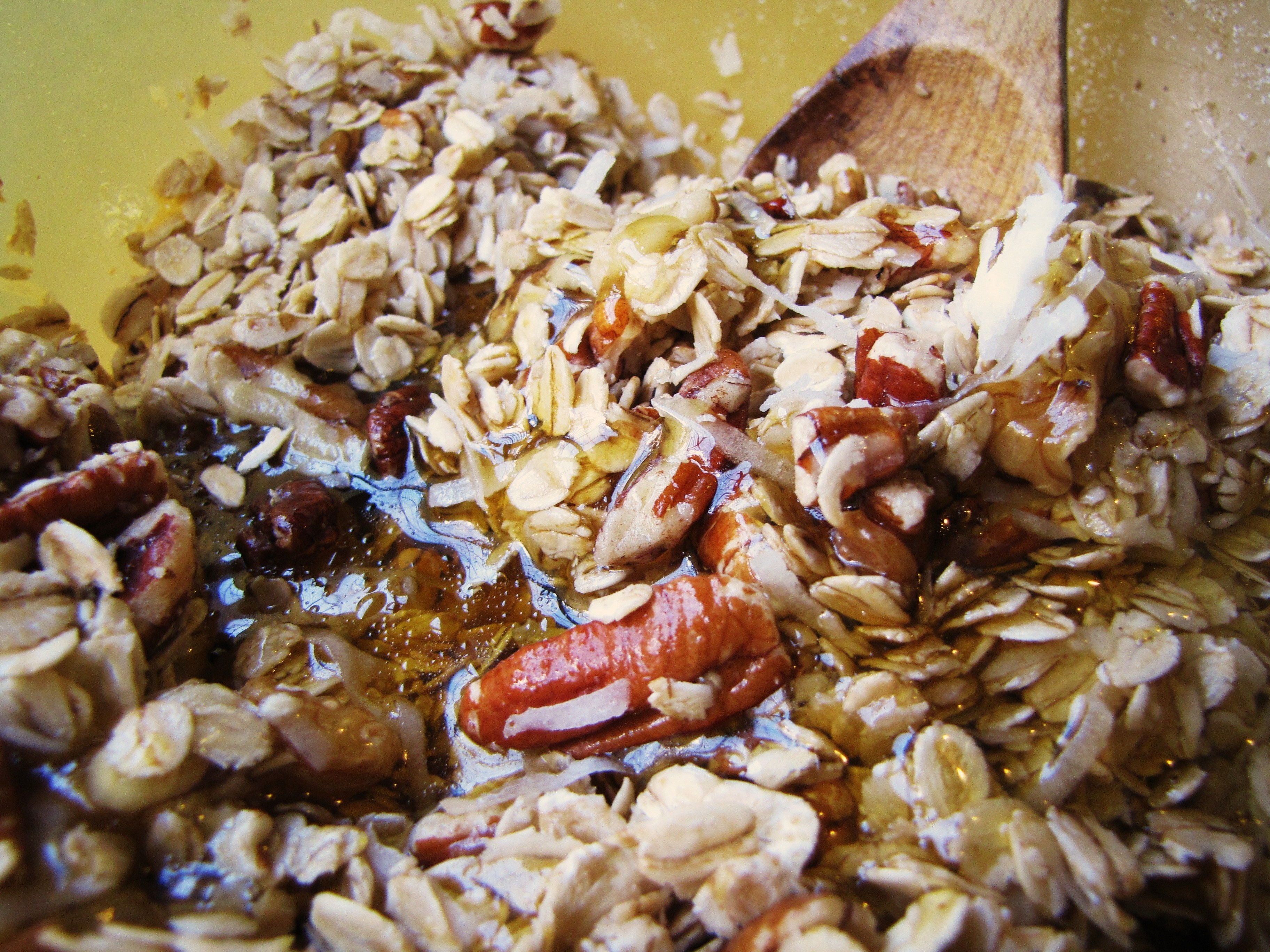 I have a confession to make.  I made and photographed this granola on April 8th.  Yes, that was two full weeks ago.  Yes, there is still some granola in my cupboard (and  yes I plan on eating it because I am a college student and college students don't believe in food going bad).  I even had this whole post planned about my mom, and how she makes this incredible granola that my dad thinks she should sell, and how she just came to visit me and we had a fabulous time hiking in Western North Carolina… but then what happened was I got too busy actually doing the hiking in Western North Carolina (and the sitting in our private hot tub afterward).  And then I got home and had five major engineering assignments to complete in as many days.  And then suddenly Trevor was here and we were celebrating my 21st birthday with a pitcher of sangria in the Duke Gardens and although we did make some delicious things – french toast with cinnamon syrup, farfalle salad with pesto and kalamata olives, lemon squares, and, uh, duh, sangria – I was not about to spend that precious three days attempting to get the lighting on those lemon squares perfect.  And then finally I sat down last night to write about the stupid granola and I was suddenly overwhelmingly excited about falafel.  Life.  It happens.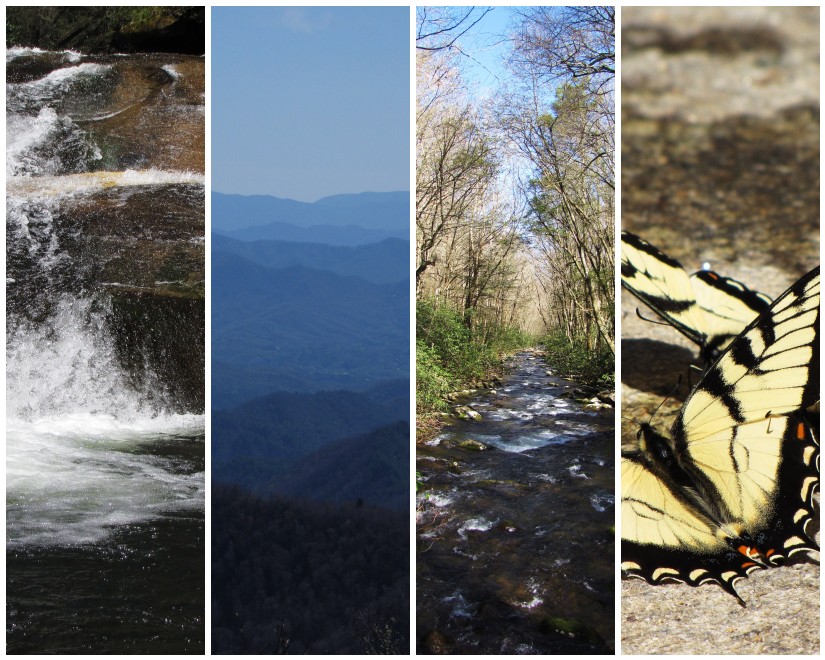 But now you know all of the things I was going to say!  To recap: mom is awesome, hiking is awesome, birthdays are awesome, Trevor is awesome, granola is awesome.  Everything else you need to know is in the recipe below.  Oh, and even if you don't make this granola, make your own granola.  It's about 8 billion times better than anything you can get at the store.  Even than what you can get in the grain bins at Wholefoods.  Promise.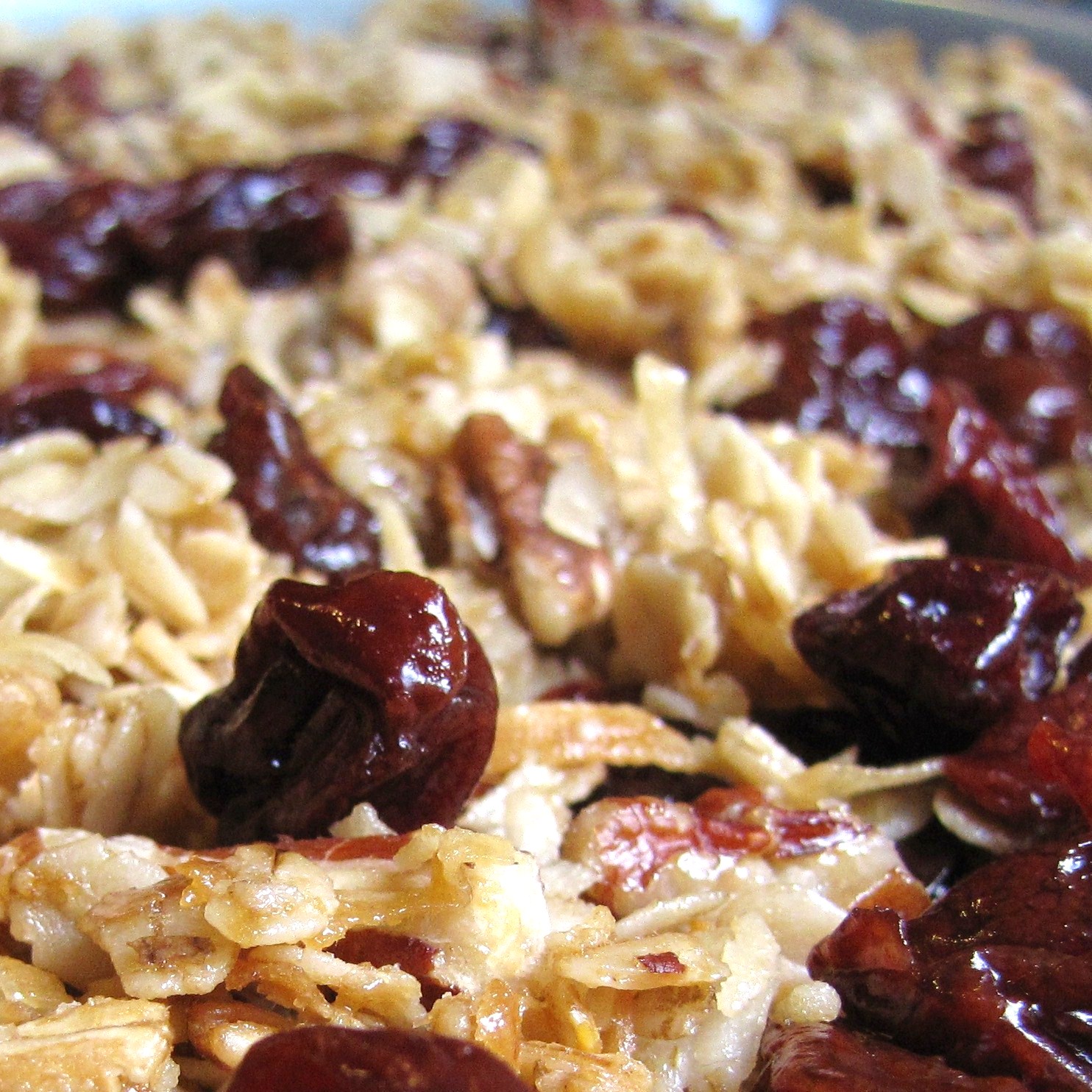 Granola
2 c. oats
1/2 c. sweetened, flaked coconut
1 c. nuts (chopped if desired)
short 1/2 c. canola oil
full 1/2 c. honey
1 c. dried fruit
Preheat the oven to 300°F
Mix together oats, coconut, and nuts in a large bowl.  Measure oil and stir in.  Measure honey in same cup (makes the honey slide out more easily) and stir in until evenly coated.  The more honey you use, the bigger your granola clumps will be.  You should use slightly more honey than oil.
Spread granola evenly on a baking sheet with sides.  Bake for 12 minutes, remove from oven, and stir to keep from burning.  Return to oven and continue baking for 12 minutes.
Remove from oven, and put back in bowl.  Stir in dried fruit and let cool.  Store in ziploc baggies.
*I almost always use dried cherries as my fruit and walnuts and pecans as my nuts, but you can use anything.  I'm really of the opinion that the cherries are essential though.

0