Due to the 93° weather and the thick layer of yellow pollen covering everything, including  me on my walk to school every morning, I am not celebrating spring in quite the same way I was last weekend.  I could celebrate a thunderstorm.  I could celebrate the pool opening.  I could celebrate the discovery of running clothes with built in air-conditioning.  Spring's not cutting it anymore though.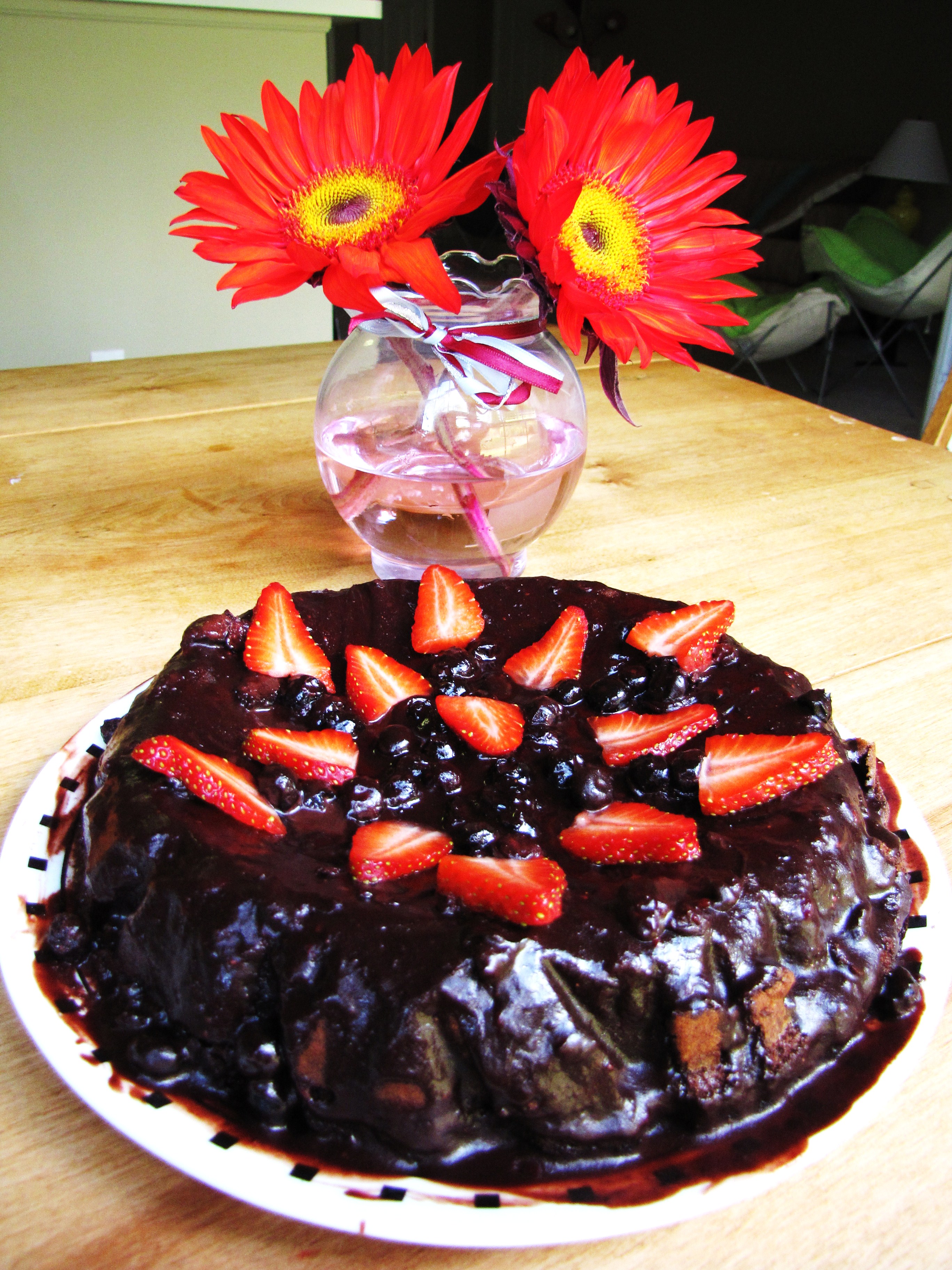 I did, however, have several things to celebrate recently.  Last night Duke won the NCAA Men's Championship for the first time since 2001 and it was a great game.  (We did not, however, get school off, as had been cruelly rumored.)  And, of course, Easter.  That's a big one.  It always makes me a little sad not being with my family on Easter weekend, so I decided to have a little dinner party for all my friends who didn't have plans.  Tuns out 75% of them were Jewish.  :-)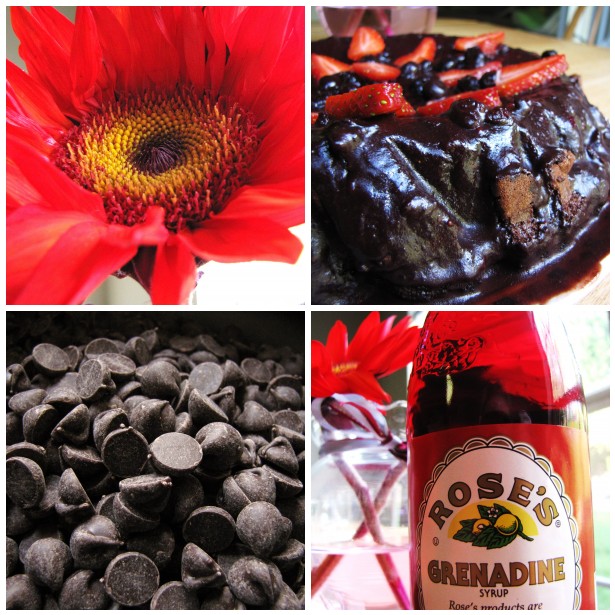 It wasn't really on purpose, but the entire meal ended up being Kosher.  Which I found a little but funny.  But it was really, really a delicious meal.  See, when you can't use flour, you end up using a lot more butter, cream, eggs, and cheese (although I guess you could go the other way and use a lot more vegetables … oh well).  And regardless of your cooking ability, butter, cream, eggs, and cheese make pretty much everything taste good.  The amount of leftovers of all this delicious dairy-full food that we have (had) is either great news or really bad news.  Withholding the verdict.
So, what did we eat?  Fruit salad with the most perfectly ripe nectarines, an egg casserole full of feta cheese, sun-dried tomatoes, and basil, scalloped potatoes, an Easter staple, updated with sage and thyme, and a flourless chocolate torte, which is really the main subject of this post.
This torte, it is really good.  And it is really bad for you.  But one slice (and you can easily get 16 slices out of one torte) satisfies my deepest chocolate cravings, voiding the need for me to continually reach my hand into the chocolate chip bag that I keep open just inside the cabinet for some unknown, slightly sadistic reason.  I've made it several times and it comes out well no matter what mistakes I make while making it.  This time, my largest round pan was a little too small and it took about 15 minutes longer to bake than it usually does.  Not a problem, right?  Generally, unless you put the cake in exactly 42 minutes before you had to leave for church on Easter Sunday and you're forced to choose between an underdone cake and being 20 minutes late to Mass.  I chose the cake; I'm offering a piece up to God in apology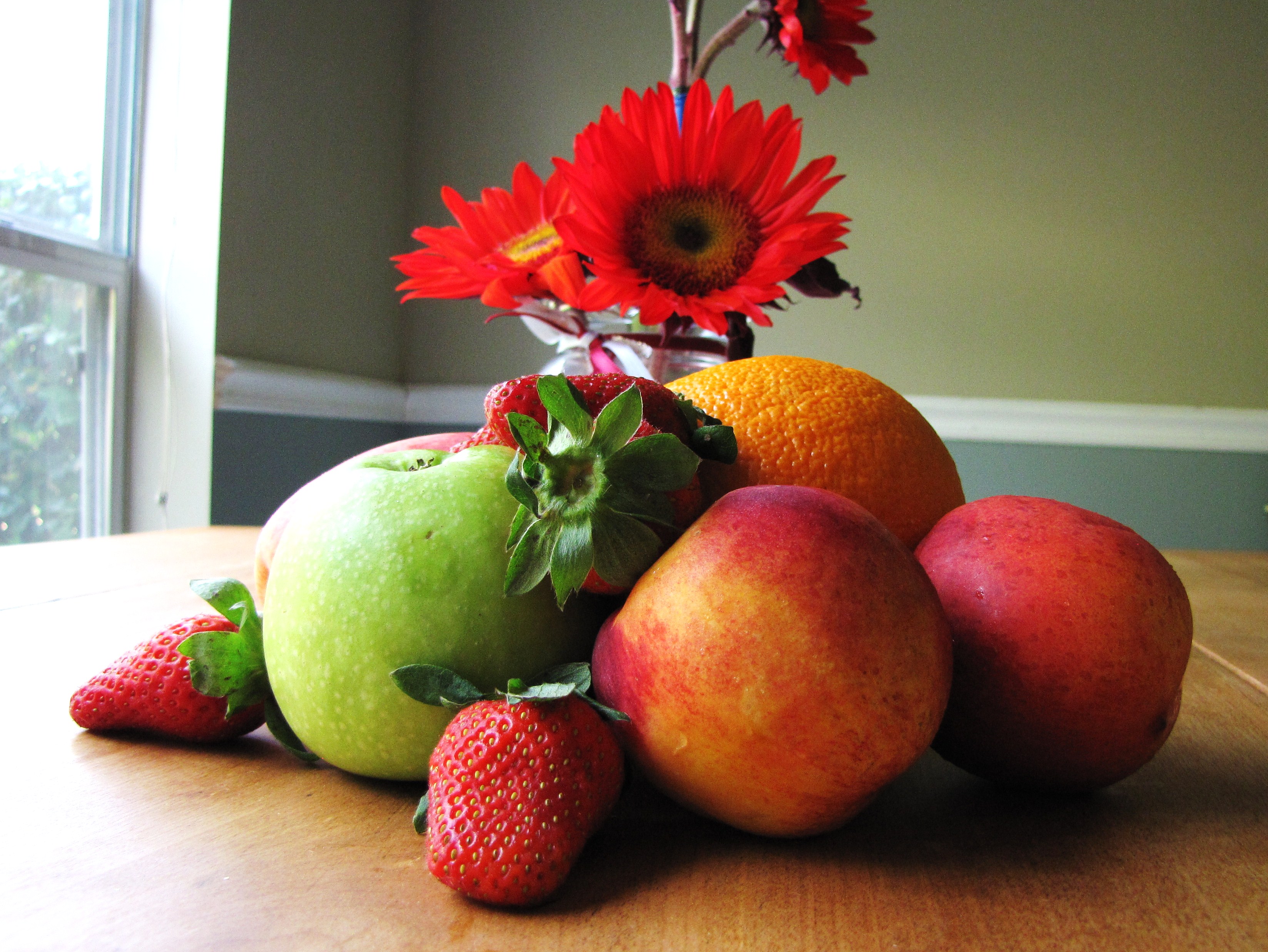 I've adapted the cake recipe very slightly from Bon Appetit, and pretty much make up the glaze as I go depending on how much time I have.  The first time I went all out and made the coulis ahead of time and then did the glaze the next day and it was way more effort than it was worth.  Especially since the coulis recipe made about 3 cups and then the glaze only called for 2 tablespoons.  So now I just throw some frozen fruit, chocolate chips, sugar, and a pat of butter in a pan, mash the fruit and chocolate together, and dump it on the cake.  Unceremonious, perhaps, but it tastes great.
Two serving suggestions: it's the best straight out of the fridge and a dollop of whipped cream really pulls all the flavors together.  So enjoy!  And next time I'll try and write about something that's not dessert.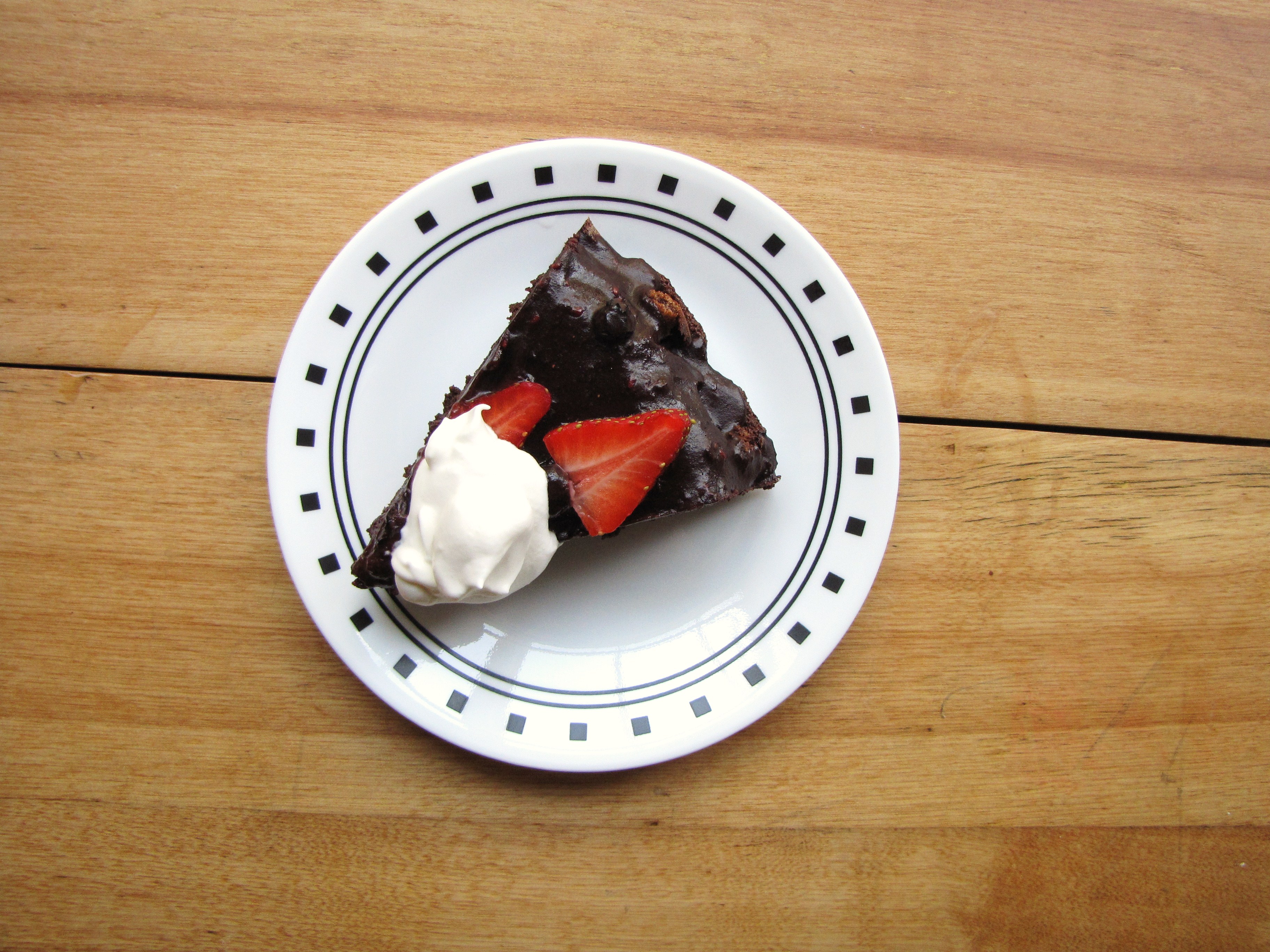 Dark Chocolate Torte with Raspberry Glaze
Adapted from Bon Appetit, April 2006
For the cake:
1 2/3 c. semisweet chocolate chips
3/4 c. salted butter
1/4 c. cocoa powder
1 tsp. cinnamon OR instant espresso powder
5 large eggs
1 c. sugar
Preheat oven to 350°F.  Line 9 inch round pan, preferably a springform, with parchment paper (the paper is essential for presentation if not using a springform pan.  If presentation doesn't matter, just butter and flour the pan and leave the torte in there to serve).
Melt chocolate chips and butter in a medium saucepan over medium heat, stirring regularly, until smooth.  Whisk in cocoa, remove from heat, and let cool for10 minutes.
Using an electric mixer, beat eggs and sugar together on medium speed until thick, 4-6 minutes.  Fold cooled chocolate into egg and sugar mixture, blending well.
Pour batter into prepared pan, and bake until dry and beginning to crack on top, about 40-50 minutes.  Toothpick test should come out with some moist crumbs, but not wet.
Let torte cool in pan for about an hour, then invert onto serving plate (removing sides first if using a springform pan).  Let cool completely.
For glaze:
1 c. frozen raspberries or other frozen berries
3 T sugar
2 T water
3/4 c. chocolate chips
2 T butter
Stir fruit, sugar, and water in saucepan over medium heat, until syrupy, mashing berries with spoon.  Add chocolate and butter, and stir just until smooth.  Remove from heat.
Allow glaze to cool 10 minutes, than pour over top of cake.  Spread on top and push over sides.  Put cake in fridge until glaze is set, about 30 minutes.  Serve cold, with whipped cream.
0