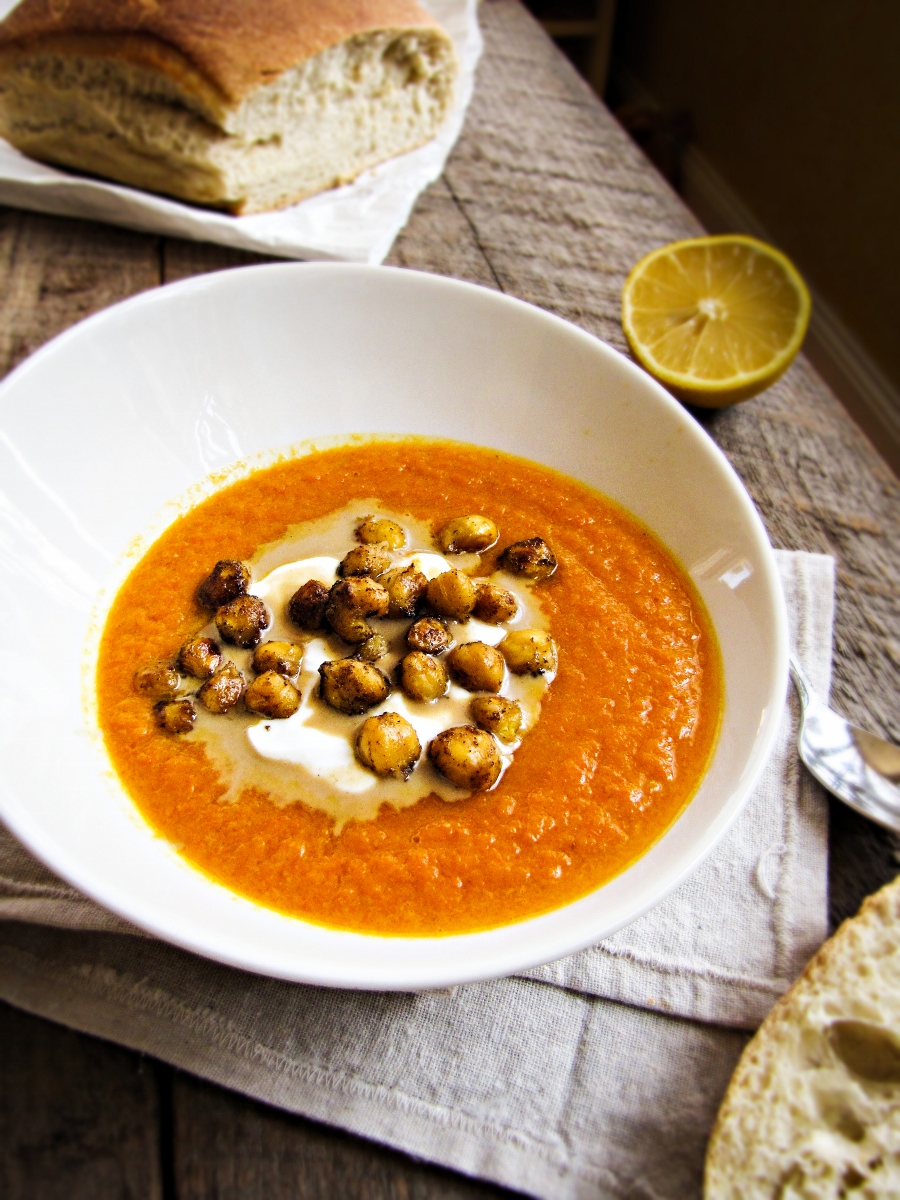 I took today off, not to do anything in particular, but just to have a whole day to myself, to catch up on things, clean, get organized, write, etc. A one day staycation, if you will. I love days like this. It helps that the temperature got up to 50 (50! Spring! I can feel it!) and that after a full week of sneezing I'm finally feeling better.
I wanted to ask – how were everyone's Valentine's Days? Mine was just right. Trevor brought me flowers (yellow, my favorite) and chocolate and 9 little airplane bottles of booze with 9 accompanying packets of hot chocolate – boy knows how I like to drink. We had planned on going ice skating, but I got home from work too late. Instead, we meandered downtown just to see if we could find space at a bar for a few drinks. We ended up at Saloon, a very hipster-esque underground bar/restaurant. They were having a singles Swing Dance night, and it was fun to drink our fancy cocktails and nibble on sliders and watch people. It was even more fun to be with my favorite person and just talk and laugh. I feel so lucky to have that.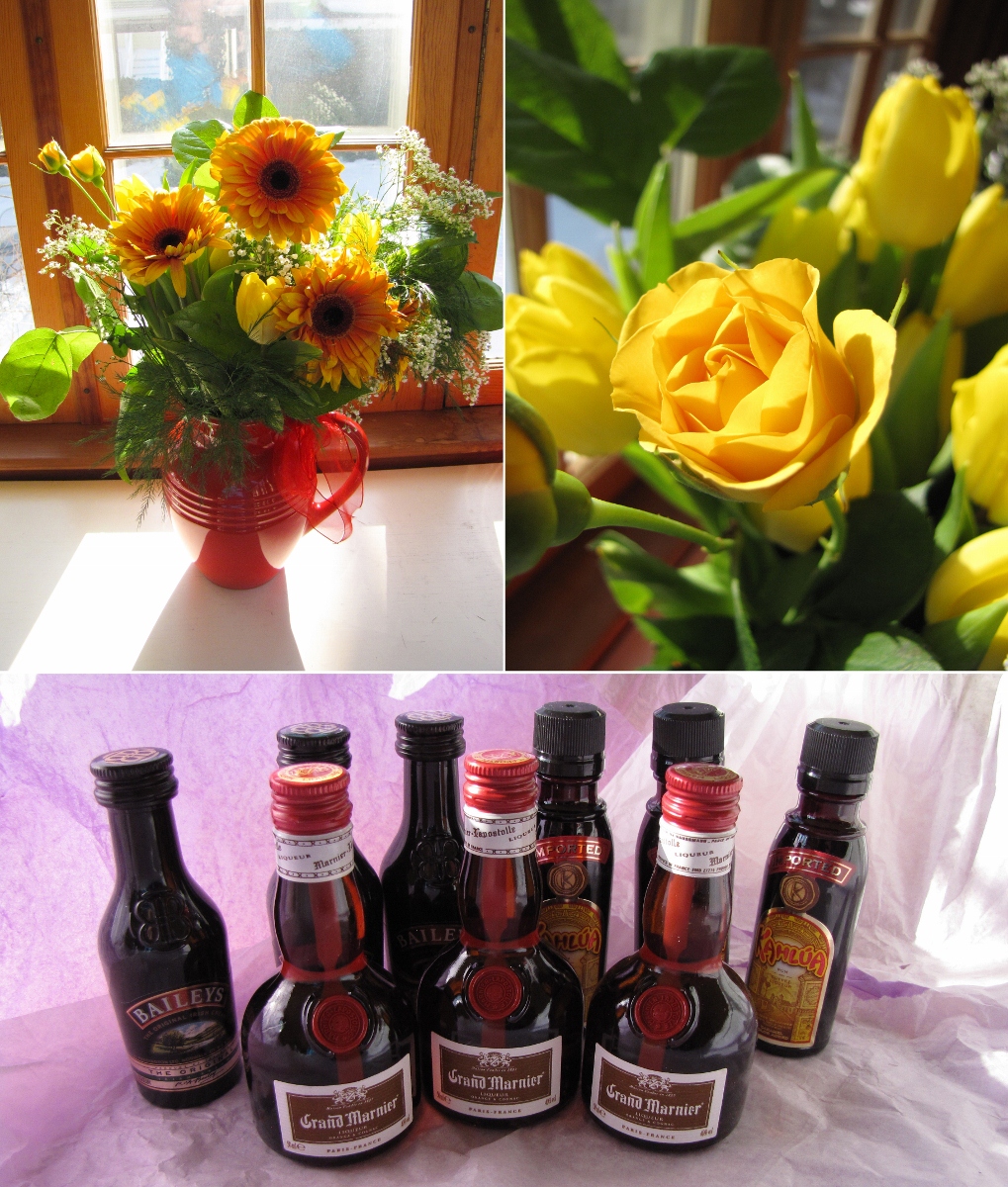 Sorry, enough schmaltz, back to my staycation. No day at home is complete for me without a little bit (or a lot) of cooking, and today was no different. I made another batch of these grapefruit and ginger thumbprint cookies (note to self, always make extra dough so you can whip up a batch of these in 10 minutes!), I worked on a spring salad feature for an online magazine (which you'll have to wait to hear more about), I'm in the process of testing out Lindsay of Love and Olive Oil's new book, Breakfast for Dinner, and I made this roasted carrot and tahini soup, the perfect healthy and tasty treat for an afternoon lunch at home. I've tried a lot of different carrot soups over the past years, and never found one that I liked, until I realized that the trick was in roasting the carrots first. Now, I use this technique with most vegetable puree-type soups that I make. This particular soup was inspired by Smitten Kitchen – I used slightly different amounts and spices, I roasted the carrots instead of boiling them, and I went for a yogurt-tahini sauce instead of a thinner tahini-lemon sauce, but the gist of the two recipes is basically the same. The flavors are lovely and bright, the puree smooth and the crunchy spiced chickpeas addictive. I might just have another bowl for dinner.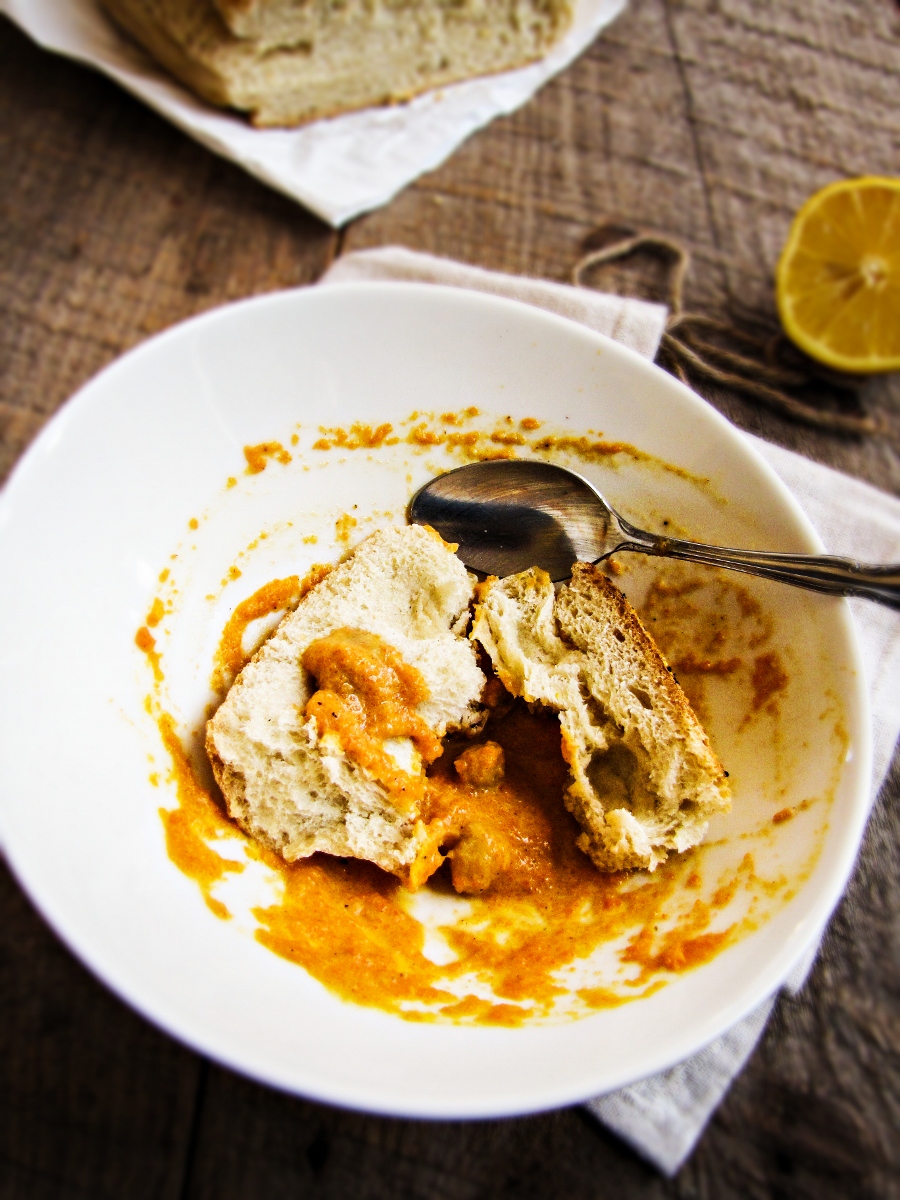 Roasted Carrot and Tahini Soup with Chickpeas
Inspired by Smitten Kitchen. Serves 3-4.
1 lb. carrots, peeled and chopped into 1/2 inch slices

4 TBS olive oil, divided
coarse sea salt, to taste
1 small onion, peeled and diced
4 cloves garlic, peeled and minced
1/4 tsp ground coriander
1/8 tsp red pepper flakes
3 c. chicken broth
1 1/2 c. cooked chickpeas, or canned chickpeas, drained of their liquid
1/4 tsp ground cumin
1/4 tsp paprika
juice from 1/2 lemon
1 6-oz. container plain Greek yogurt
4 TBS tahini
Preheat oven to 400°F. Toss the carrots with 2 TBS of the olive oil and sprinkle with salt. Roast the carrots for 25 minutes, flipping once, after 15 minutes of cooking.
About 5 minutes before the carrots are done, heat 1 TBS of the remaining olive oil in a large pot over medium heat. Add the diced onion, and saute for 3 minutes, or until beginning to soften. Add the minced garlic, coriander, and red pepper flakes and saute for 2 minutes longer, until the garlic and spices are fragrant. Add the roasted carrots to the pot along with the chicken broth. Bring to a boil, then let simmer for 10 minutes.
Add the cooked chickpeas to the same roasting pan you used for the carrots. Add the last 1 TBS of olive oil, to the chickpeas, then sprinkle with the cumin, paprika, and sea salt. Toss to coat evenly, then roast for 15 minutes.
Blend the soup in a blender until it is a smooth puree. If it is too thick, add more broth to the blender. Add the lemon juice to the hot soup and pulse a few times to incorporate. Taste for seasoning and add more lemon or salt if necessary.
Spoon the soup into bowls. Top each with a large spoonful of yogurt and 1 TBS of tahini, as well as a handful of the roasted chickpeas.