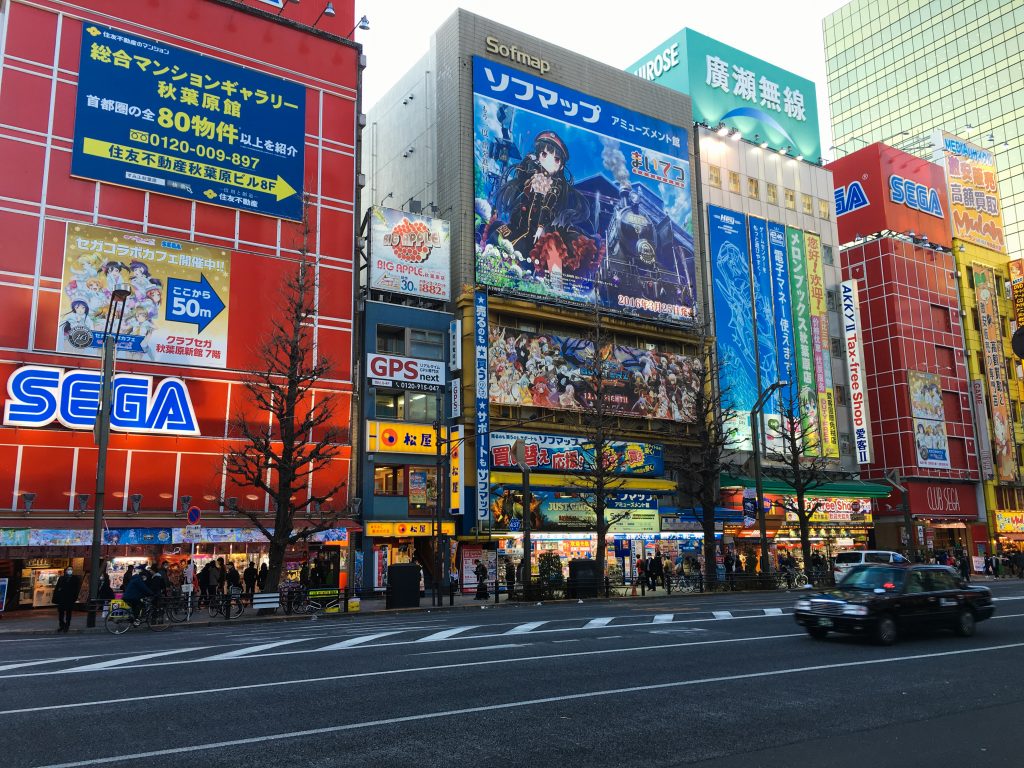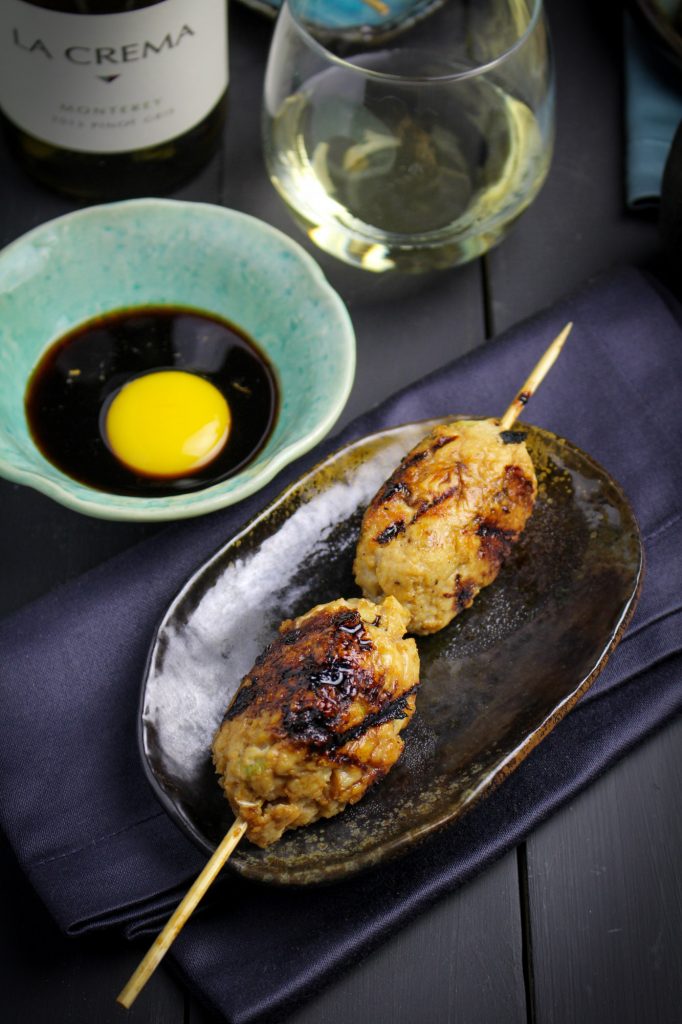 Tokyo was a whirlwind. First of all, its huge. It's not the kind of city you can see in a few days, or even a week. Add to that the cultural barrier and Tokyo seemed almost impenetrable to me, much more so than the other places we visited in Japan. So during the three days we spent there, I felt like I just barely dipped my toe in to the water.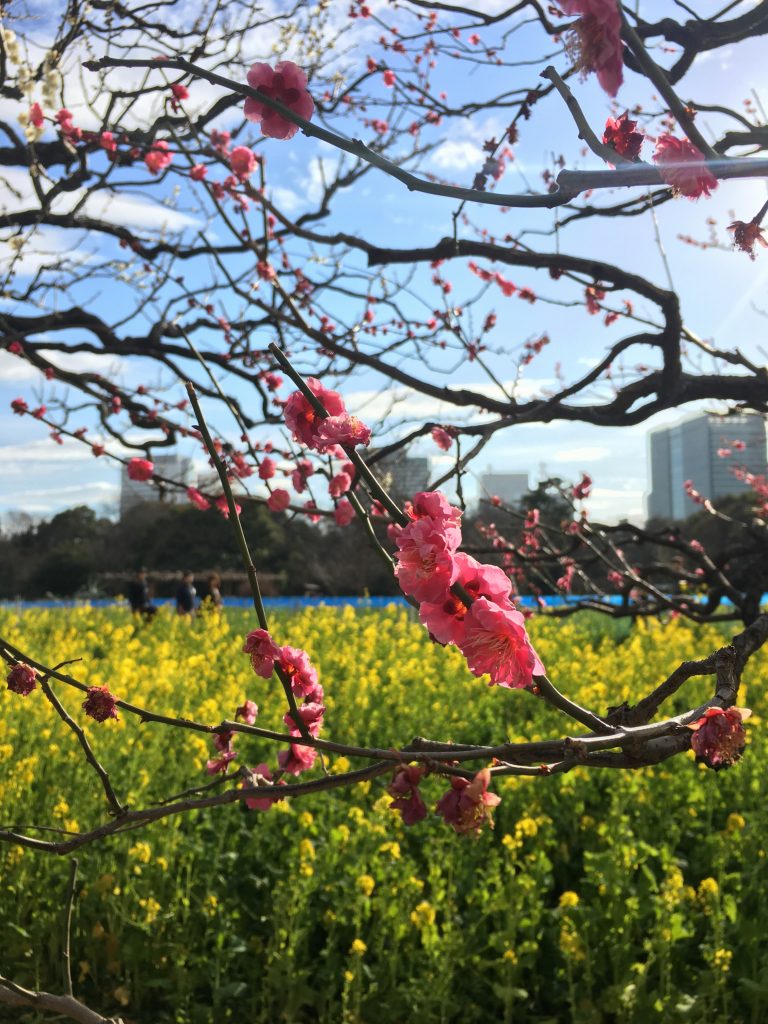 We did experience some if it. We saw the bright neon lights of Akihabara Electric Town, which was complete sensory overload – the electric, futuristic Tokyo of the movies. At the Tsukiji Fish Market, we watched the vendors portion the enormous tuna into slabs and peered into tanks of squid and scallops. Outside the market, Trevor ate the biggest oyster I've ever seen. We ate sushi of the highest quality, the only non-Japanese people sitting at the counter, pointing and arigato our only forms of communication. We spent hours in the train station, eating porky tonkotsu ramen and shopping in anime stores, a whole store for each character. In Ginza, we explored department stores with whole floors dedicated to high-end foods, sampling what we could afford. A friend living in Tokyo took us out for fresh bonito and sake. We went to a park where the rapeseed was blooming, rendering the whole field a gentle, glowing yellow.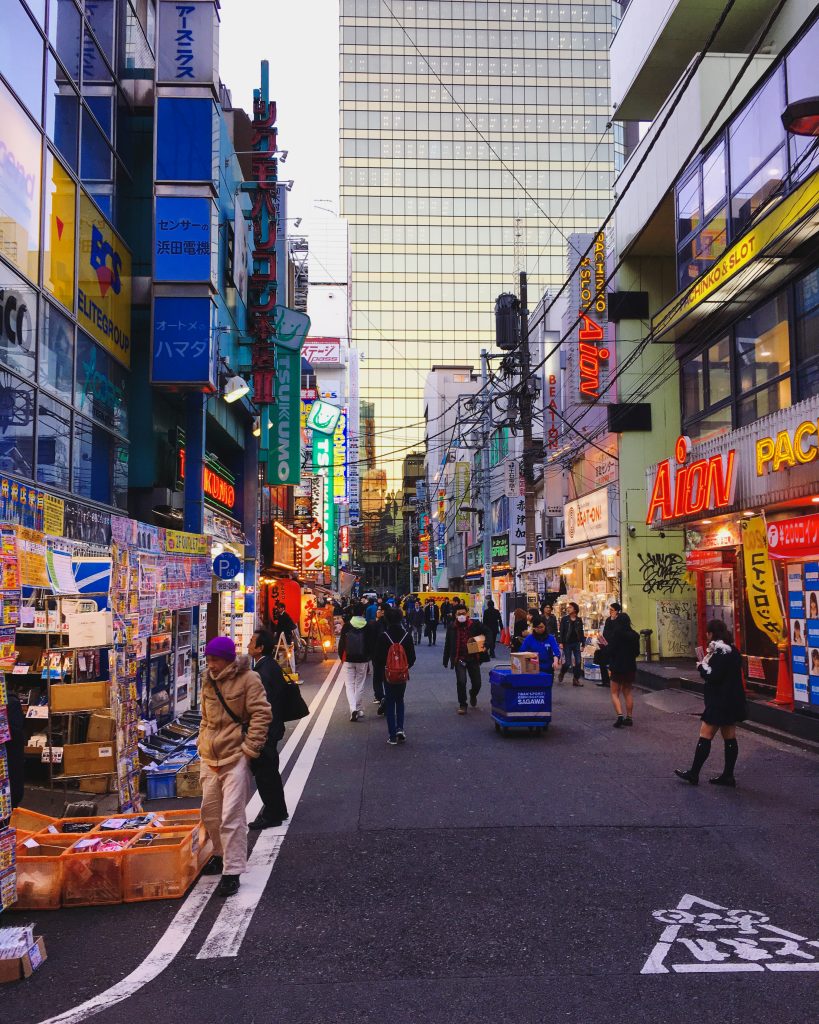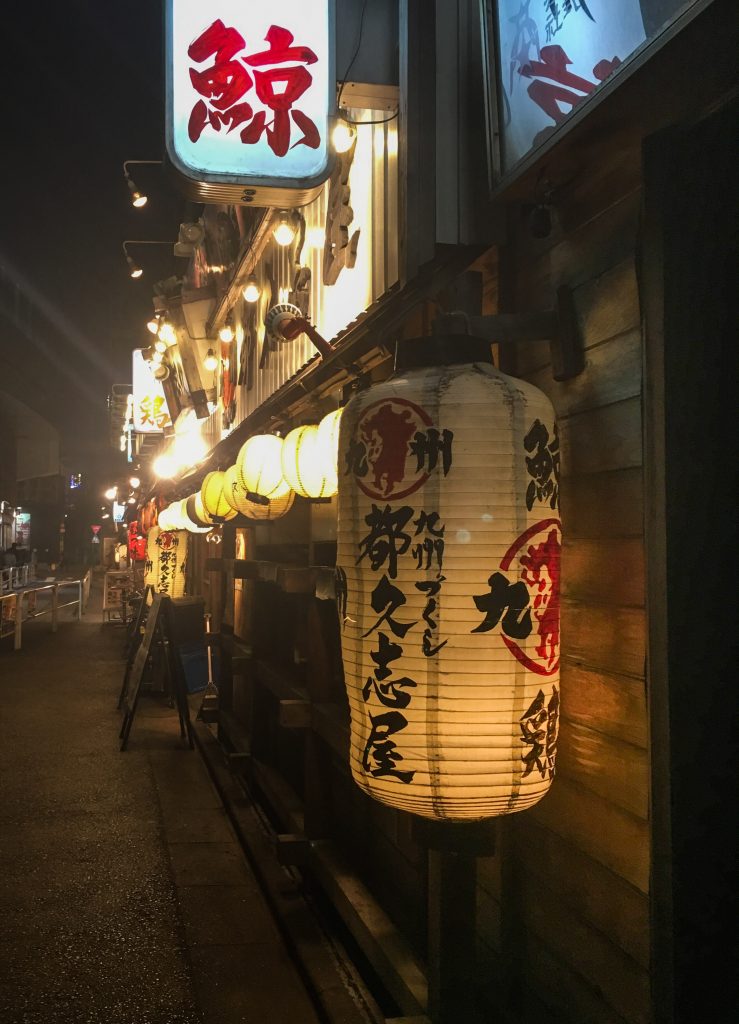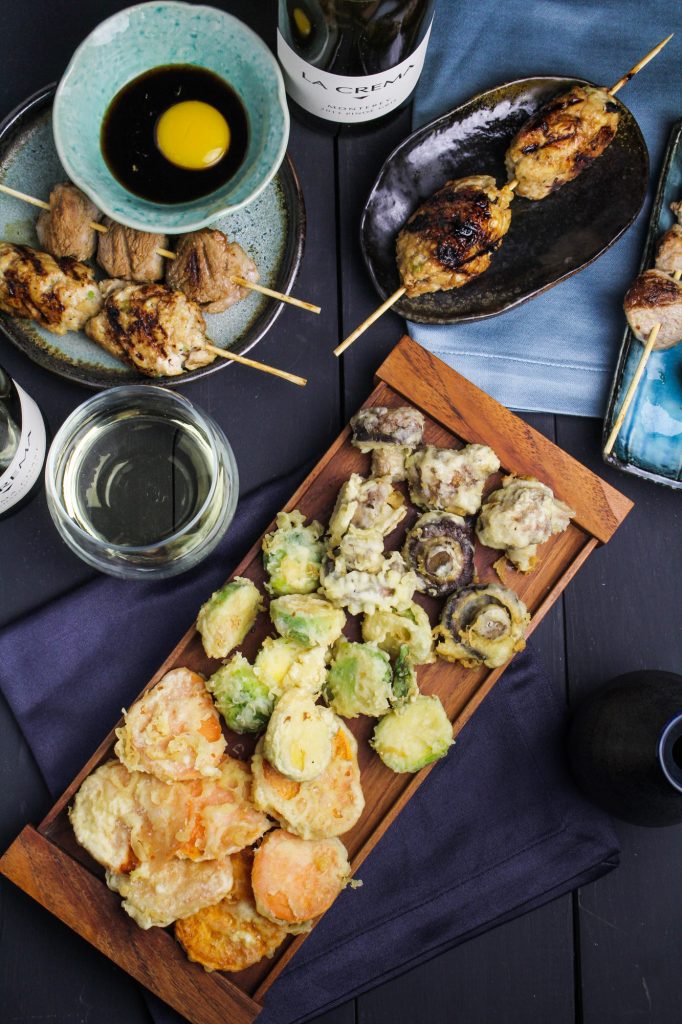 And we went to an izakaya for dinner, one of our most memorable nights. If you ever go to Tokyo, find your way to an izakaya. Located under elevated train tracks and down alleyways, these smoke-filled, hole-in-the-wall taverns are an experience. Filled with rowdy Japanese businessmen still in their suits, sometimes they are little more than a collection of plastic crates and an open grill protected by heavy plastic sheeting. But the food they turn out – skewers of grilled yakitori, platters of light and airy tempura, bowls of udon noodles – is sublime.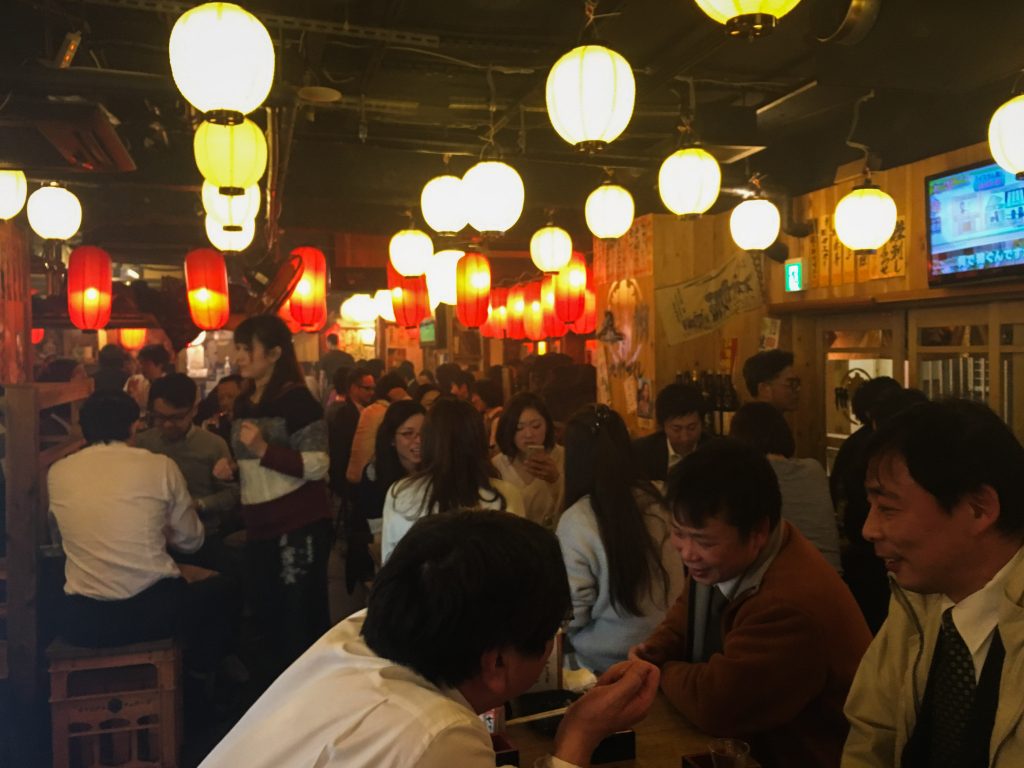 Recently, hoping to warm up a cold wintry night, we partnered with La Crema to attempt to replicate our izakaya experience at home. On our menu: tsukune with egg yolk, miso-marinated pork skewers, and seasonal vegetable tempura with mushrooms, brussels sprouts, and sweet potato. We broke out the indoor grill pan, cracked a few bottles of La Crema Monterey Pinot Gris and Sonoma Coast Chardonnay, and settled in for a night of cooking, drinking, and noshing.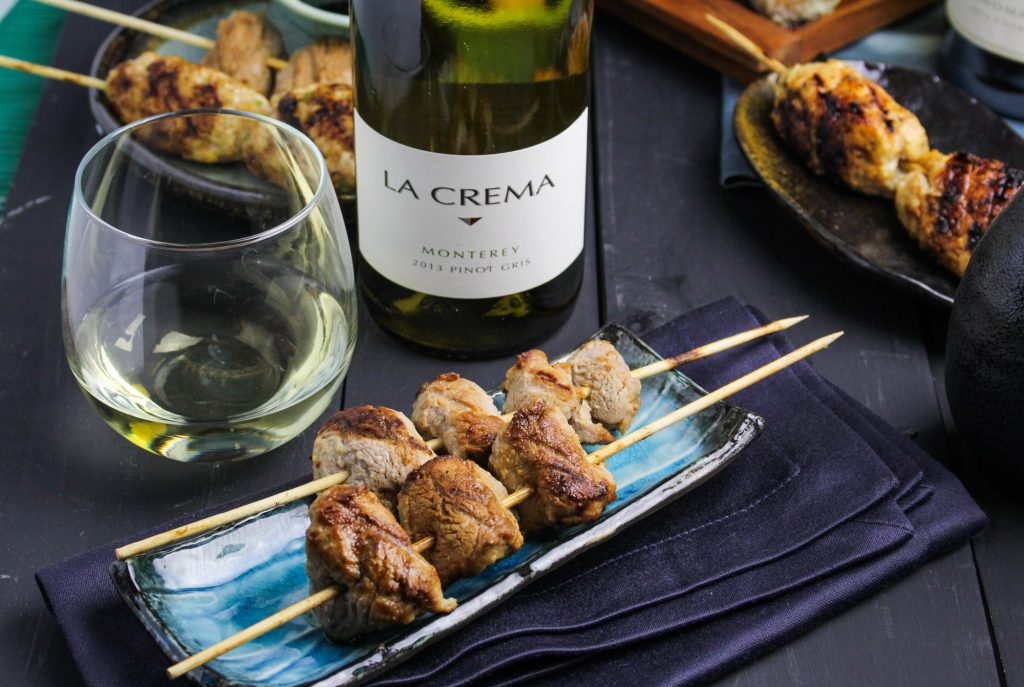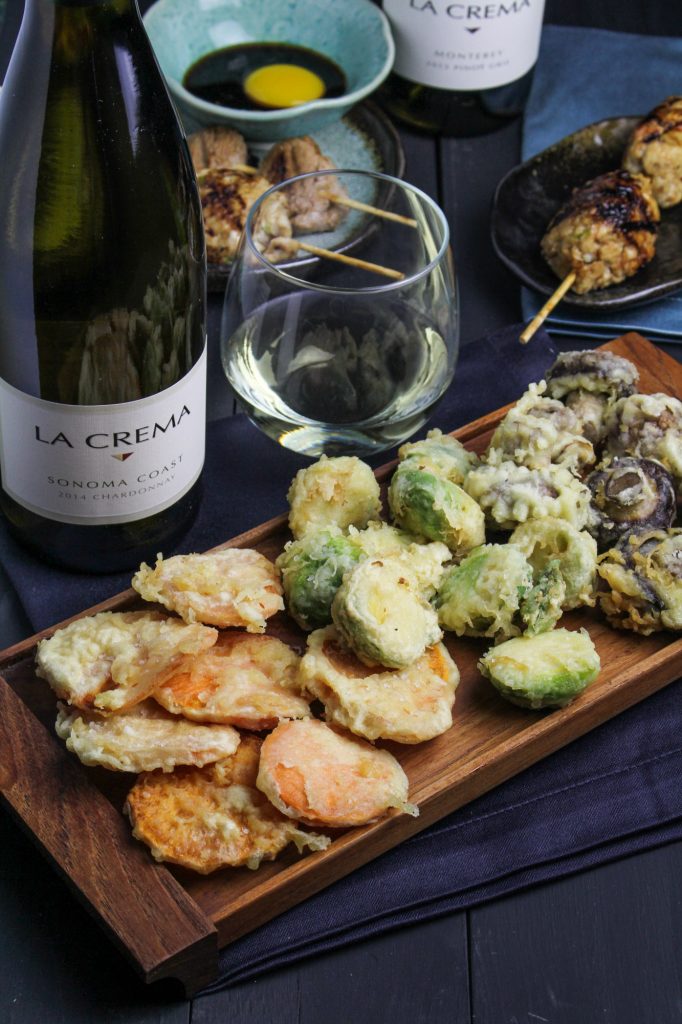 Tsukune, my favorite yakitori dish, is a lightly seasoned, grilled chicken meatball served with a salty sweet tare sauce and a raw egg yolk. The Miso Pork Skewers are an easy dish – a simple marinade, some pork tenderloin, and a few minutes on the grill are all you need. Tempura is a bit trickier to master, but well worth it for the crispy, golden brown vegetables that are a staple of Japanese-American restaurants. All together, they make a fine meal: a bite of tsukune, a few pieces of tempura sweet potato, a sip of crisp Pinot Gris. It's a great way to warm up a January night at home while reminiscing about past travels.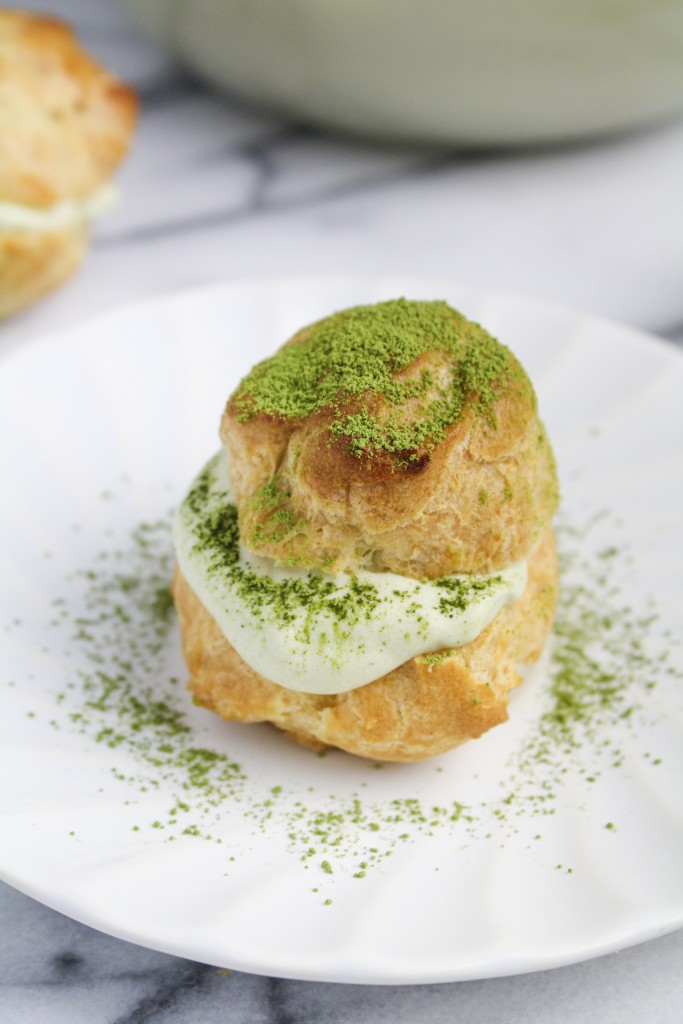 All of the recipes can be found on the La Crema blog (Tsukune, Miso Pork Skewers, and Winter Vegetable Tempura). And if you're looking for dessert, might I suggest these Matcha Cream Puffs? I've got more matcha desserts in the works, but these are a good starting point.
More from Japan:
Japan Travelogue Part One: Kyoto; Matcha Cream Puffs
Japan Travelogue Part Two: Ise; Ginger Chicken Miso Ramen
Disclosure: This post is sponsored by La Crema. All opinions are honest and my own.
Like what you just read? Subscribe to Katie at the Kitchen Door in the box on the right, on Feedly or Bloglovin', or follow along on Facebook, Twitter, Pinterest, and Instagram. Thanks for reading!
0