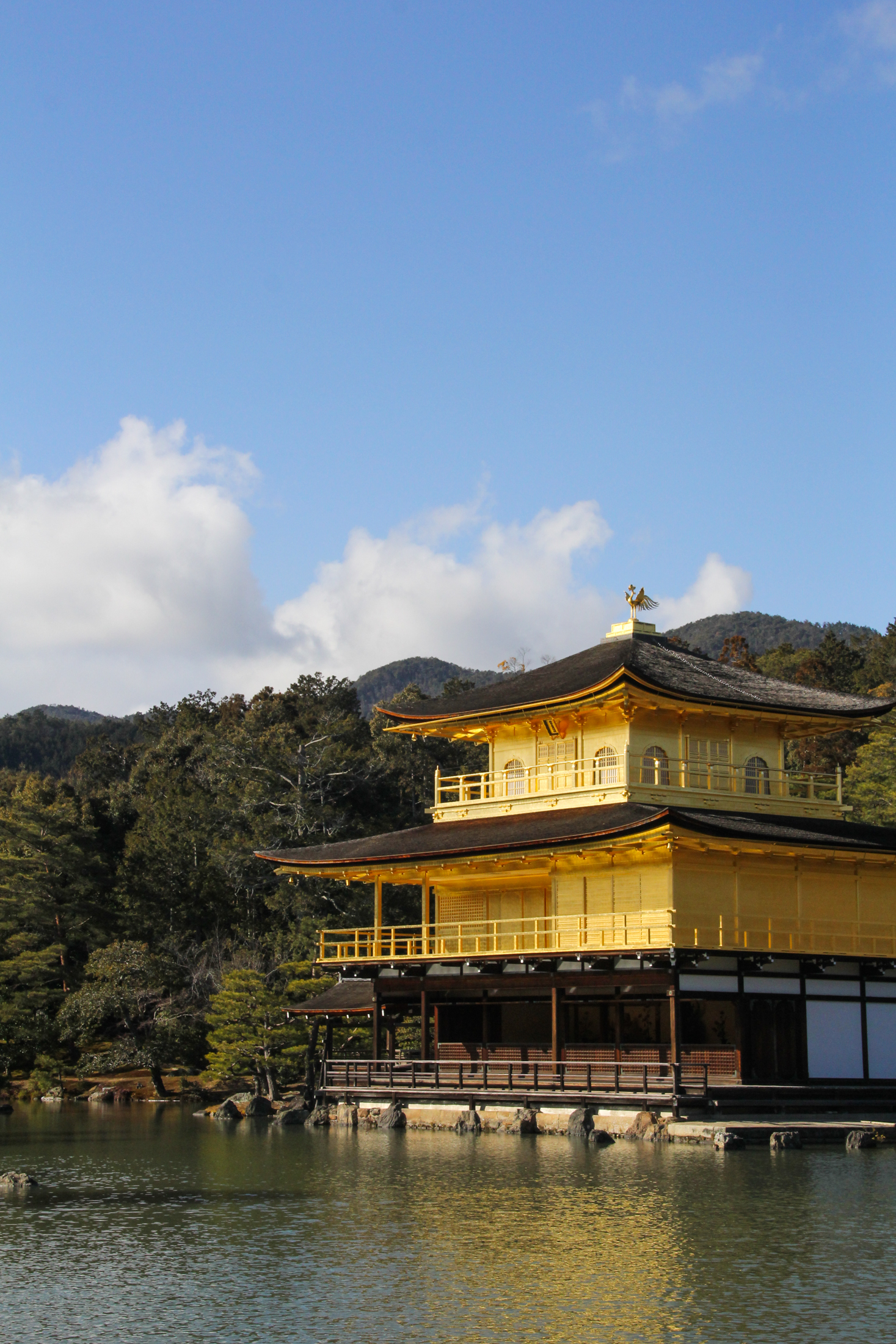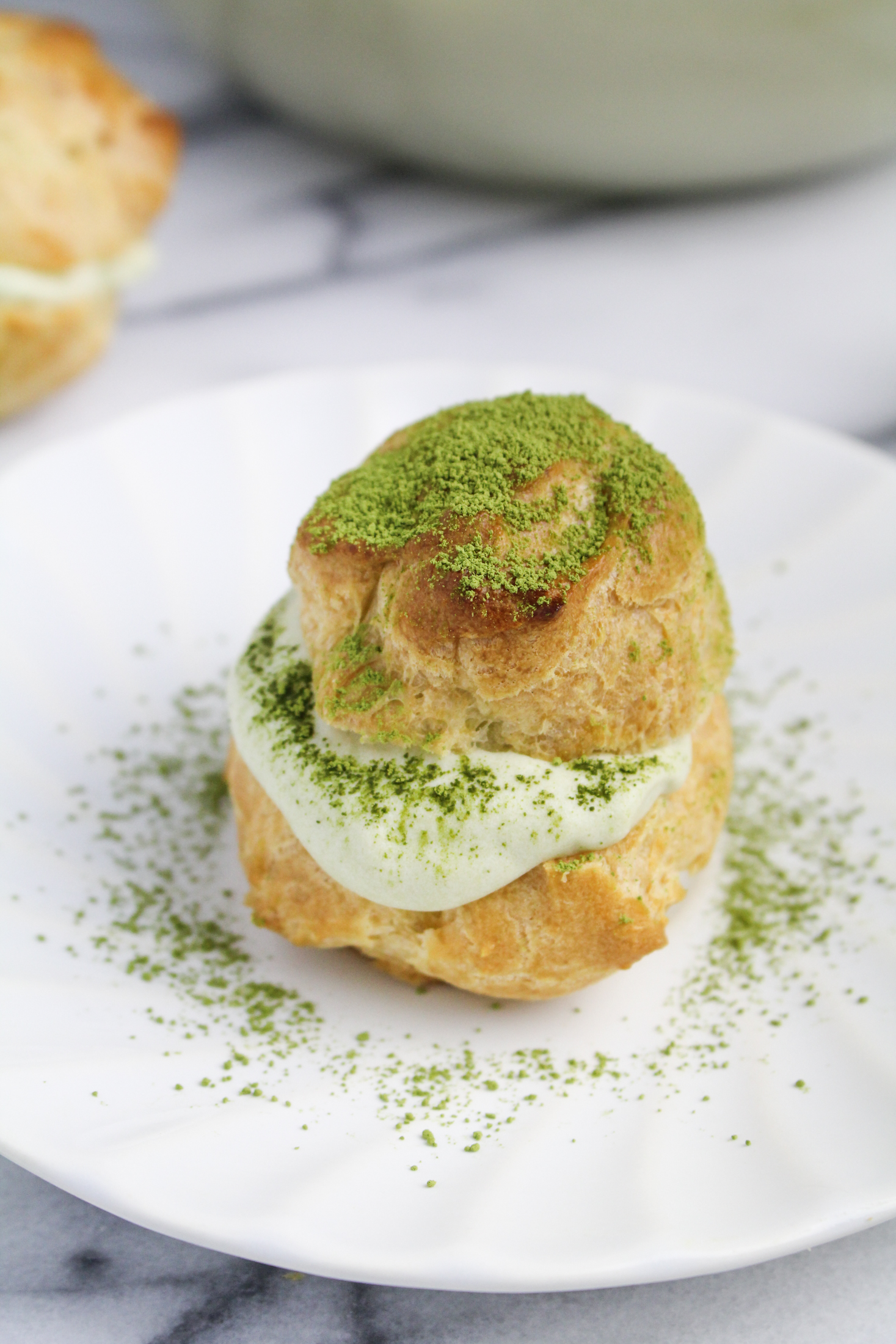 Our trip to Japan this February was one of the best trips I've ever been on. I wasn't expecting it – it was more Trevor's pick than mine, and despite my best intentions, I really hadn't planned much other than our accommodations and transportation before we got on the plane from Hong Kong. I think my limited expectations contributed to how much I enjoyed the trip, but even without that, Japan is just a magical place. Despite the language barrier, which is very real, it's an easy place to travel – safe, friendly, and orderly. If you know and follow the rules and schedules, travel is easy and pleasant. On top of that, Trevor and I were in a very happy place. After a year of hectic travel schedules and stressful jobs, spending 4 weeks together in Hong Kong felt like the exact reminder I needed about how much I love simply spending time with him. Taking that feeling into vacation made the trip that much better.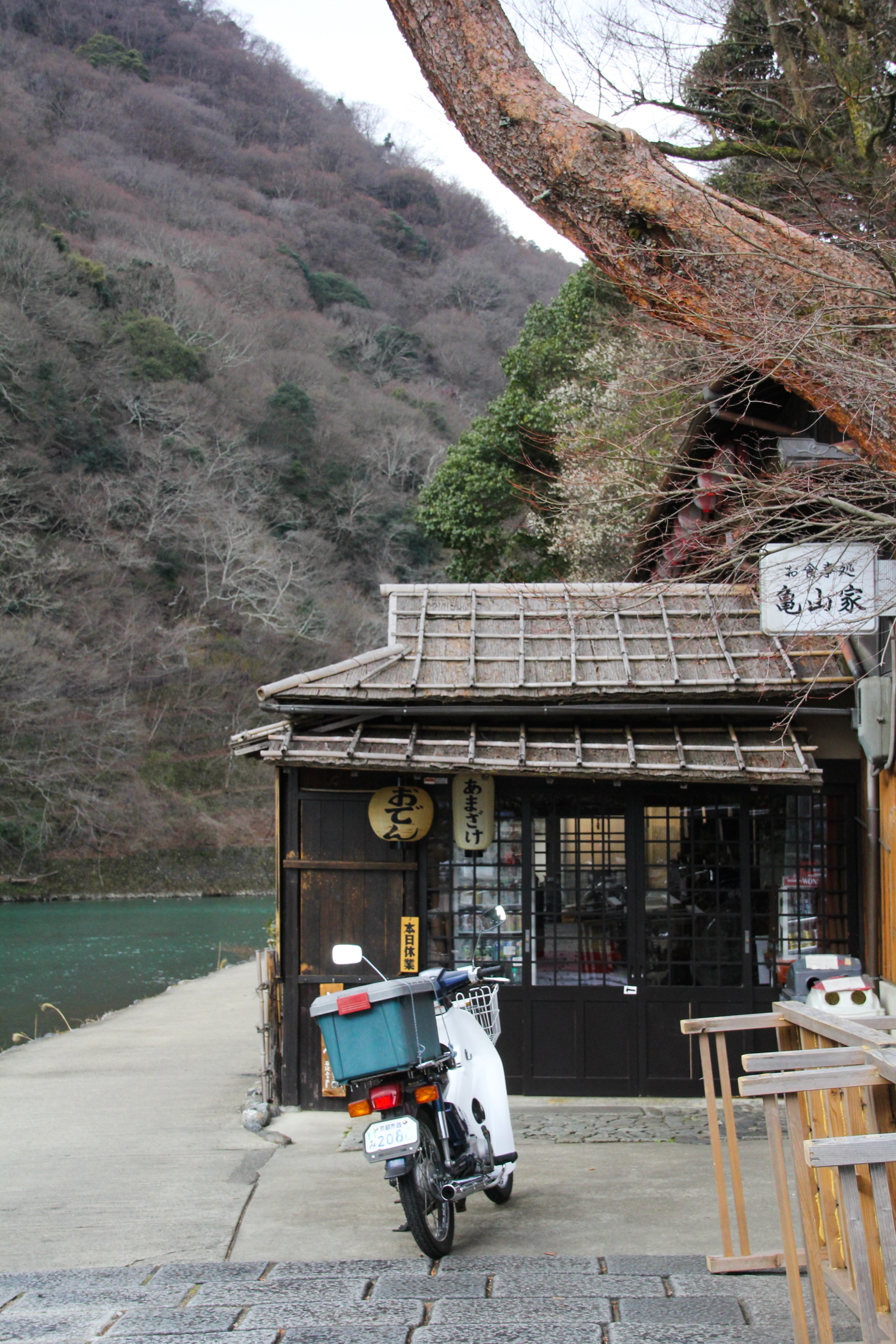 We flew into Tokyo on a red-eye from Hong Kong. Rather than drag our suitcases through a crowded city, waiting for our hotel room to be available while struggling to keep our eyes open, we chose simply to hop on the Shinkansen from Narita and head straight for Kyoto. It was the right choice – I can't imagine a better introduction to Japan than beautiful Kyoto. Kyoto is both provincial and timeless, sprawling yet accessible, and filled with so much history and beauty and culture.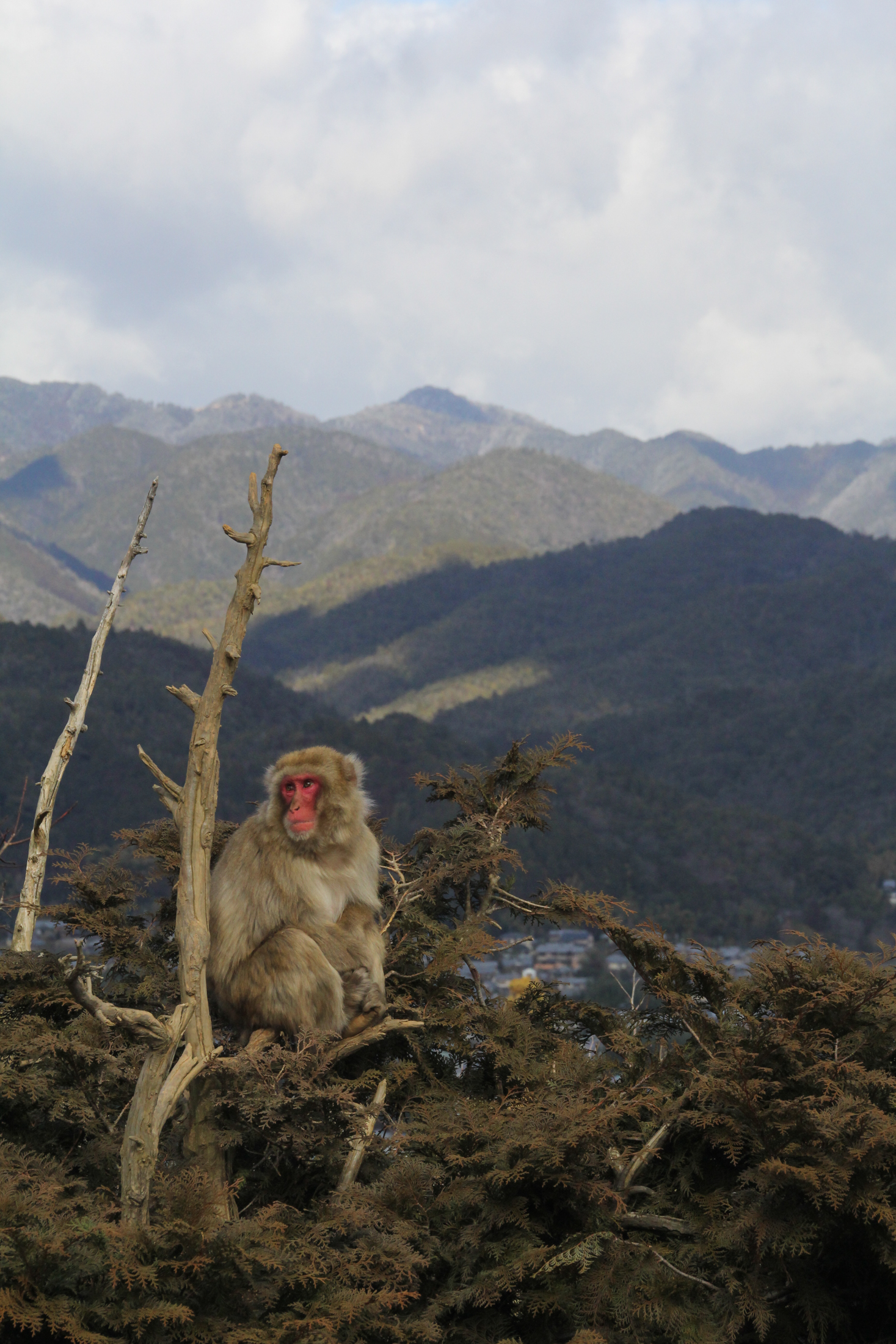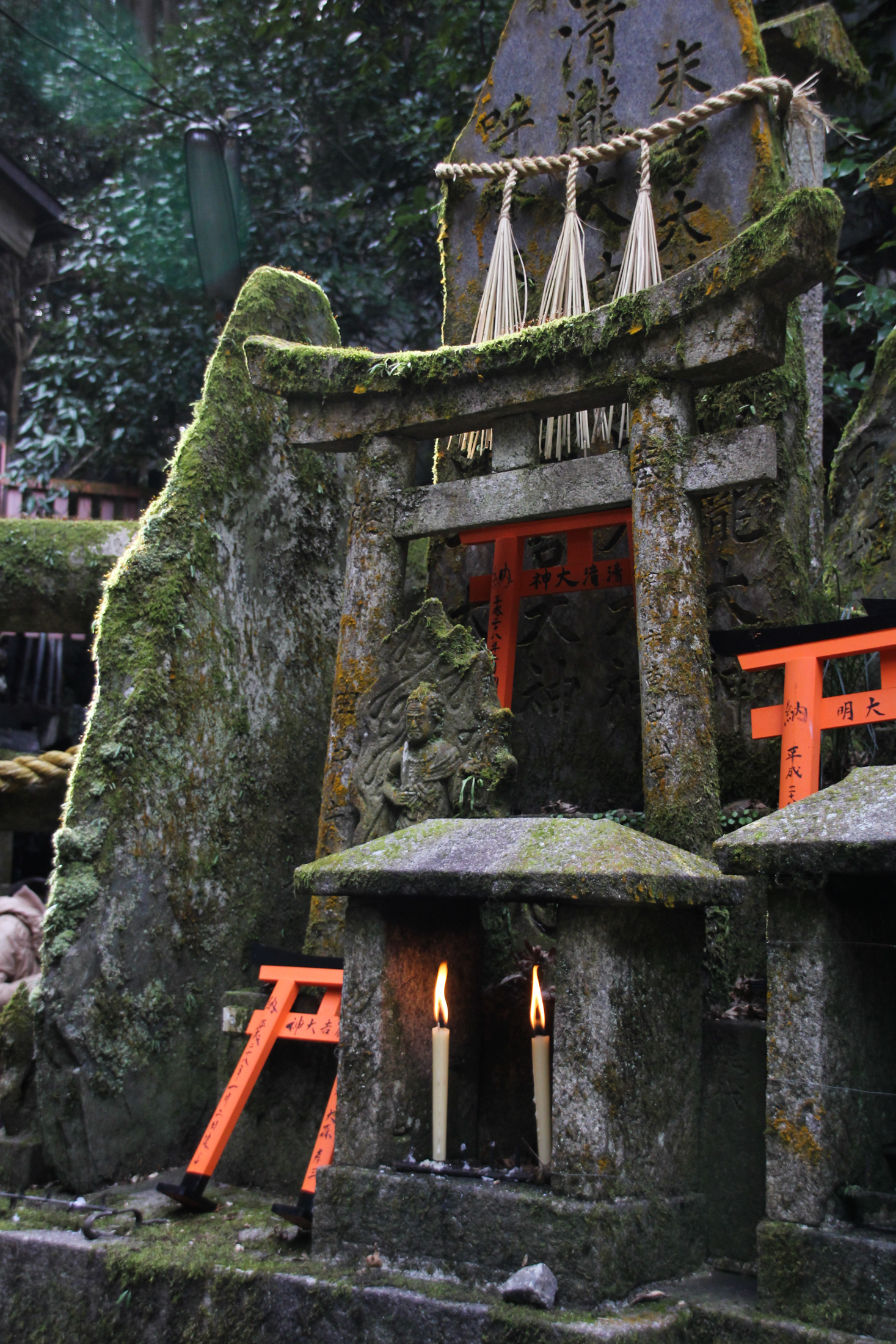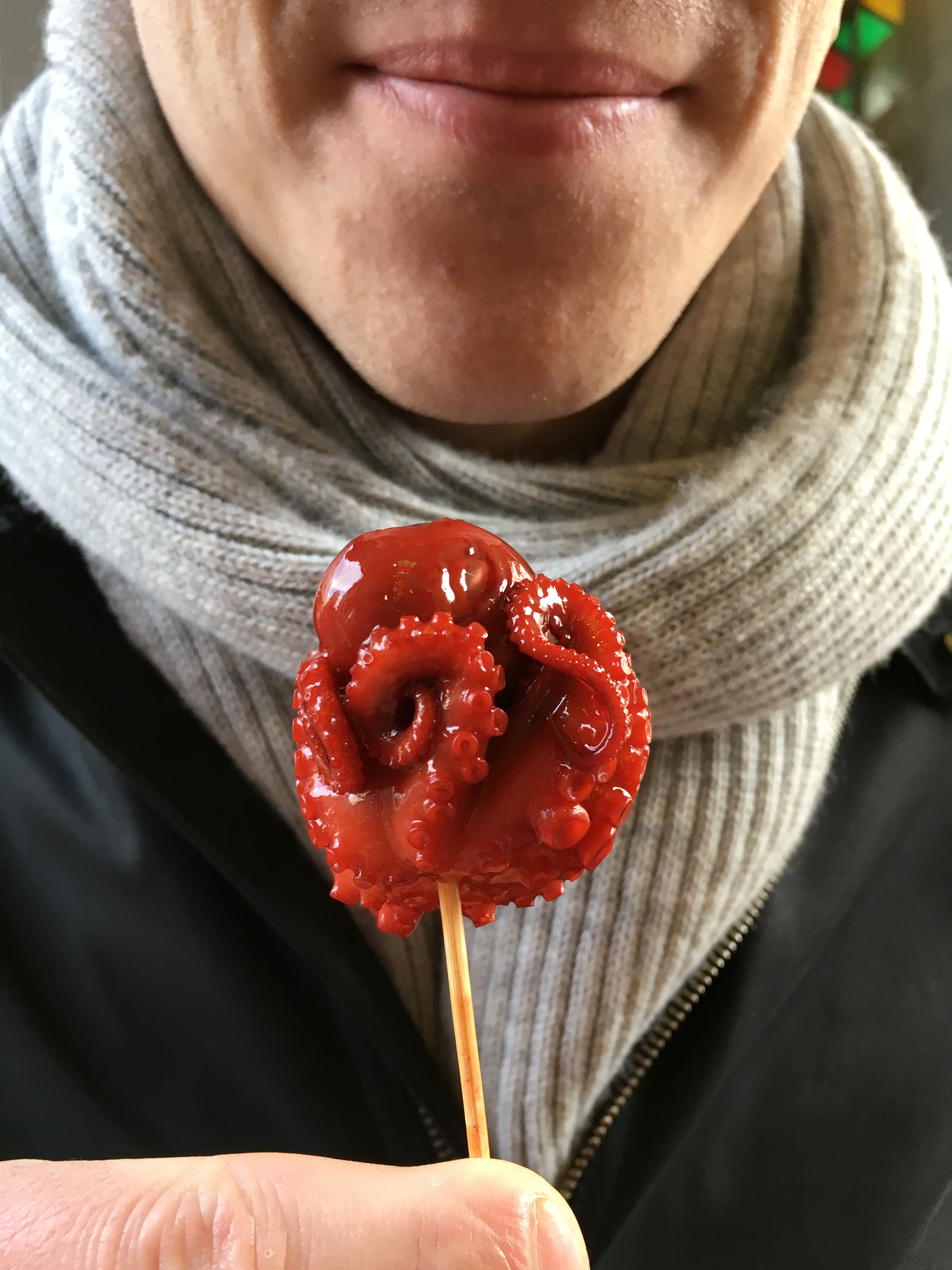 We took our time exploring Kyoto, only doing as much as we felt like each day. The morning that we visited Fushimi Inari to see the famous orange torii gates turned into late afternoon when we decided to follow a wooded path through the forest rather than return down the mountain with the crowds. That path led to a moss-covered stone garden, a secret bamboo grove, a farm with grapefruit-laden trees, a blossoming plum tree, and a neighborhood of high-end but very traditional homes, tucked away on a quiet side street. Nishiki market was another treasure – we could have spent the better part of a day trying everything it had to offer. As it was, we tasted our way through tako tamago (baby octopus stuffed with a quail egg), freshly made matcha mochi, okonomiyaki, a variety of battered and fried vegetables, and an incredible glass of unpasteurized sake, called namasake. The brilliant gold facade of Kinkakuji Temple was worth the 45 minute walk to get there, despite the swarms of other people who were walking by with us. And in the late afternoon one day, we snuck into Nijo Castle just minutes before closing time, and by walking just a little bit slower than the group in front of us, we found ourselves walking down the airy wooden halls alone, listening to the chirping of the nightingale floors under our feet and imagining what it would have been like to sit in the center of the painted rooms.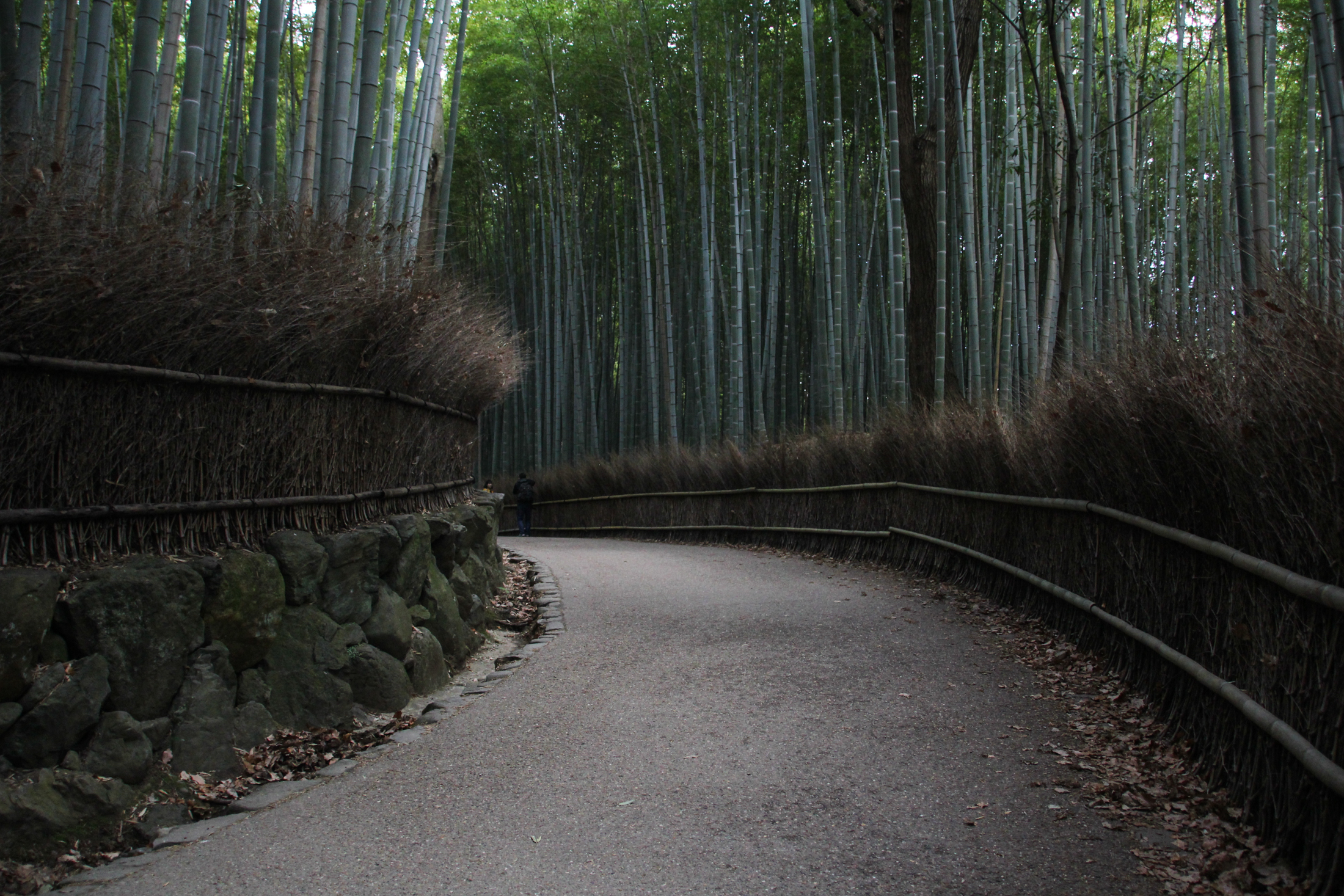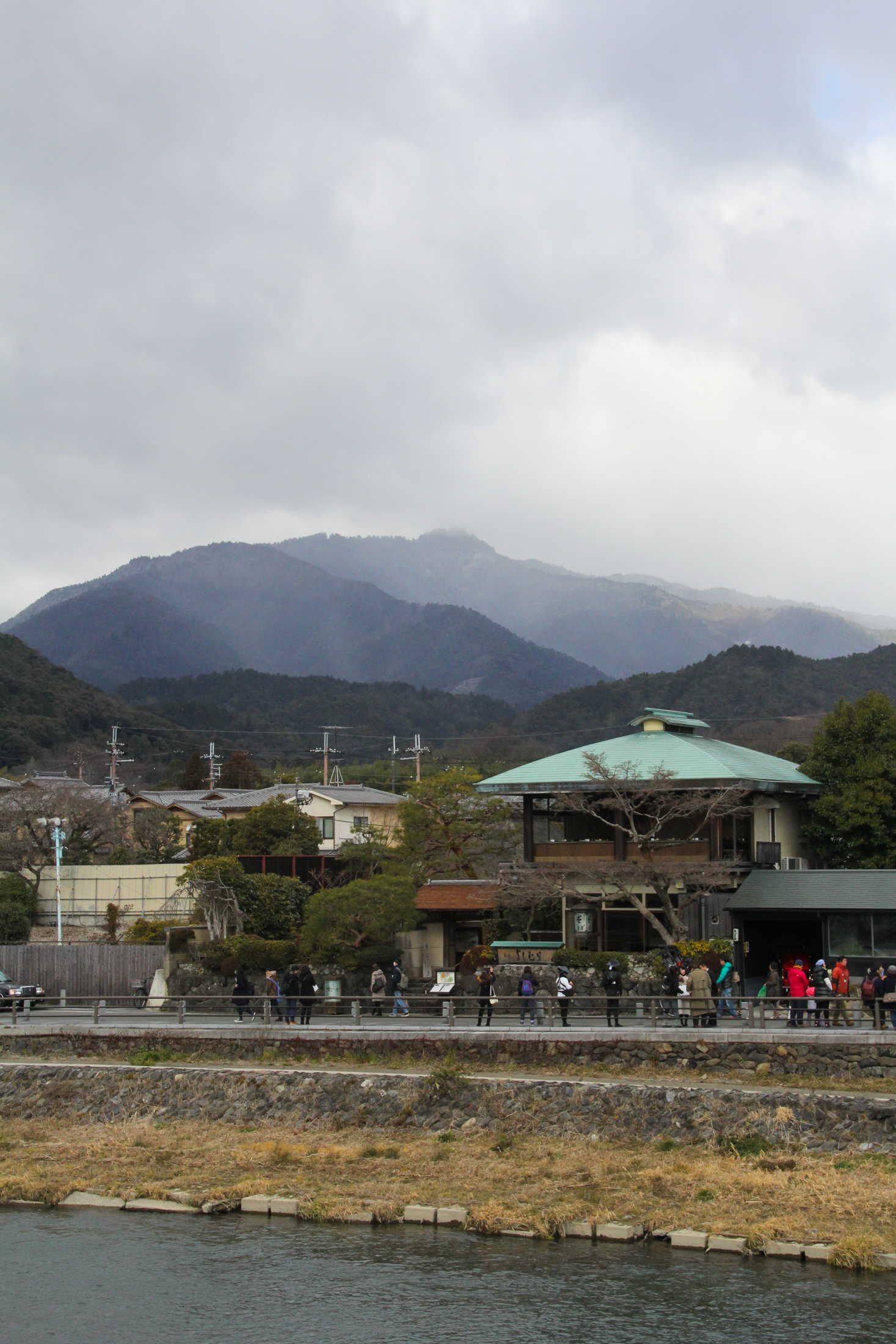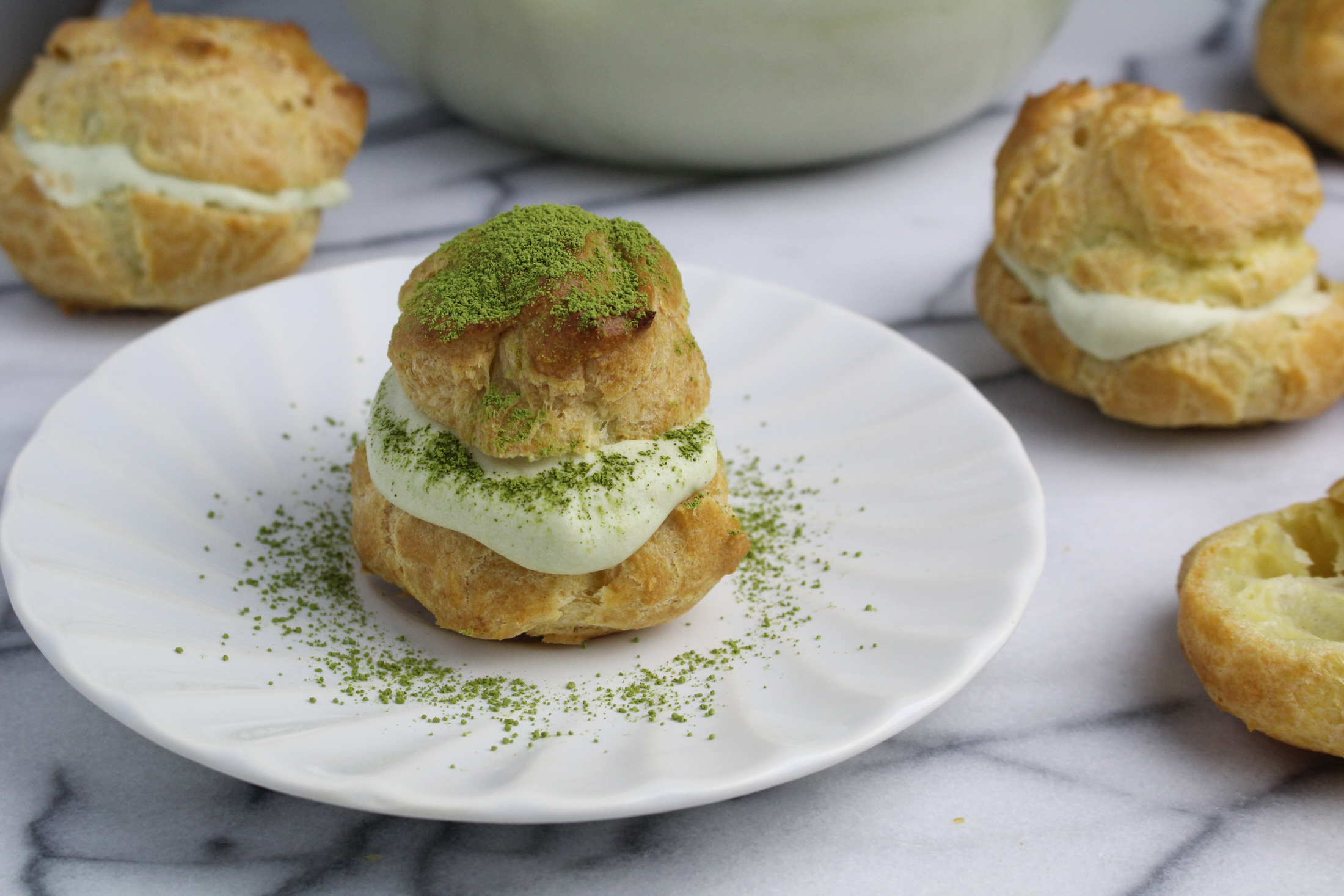 One morning, perhaps my favorite morning of the trip, we spent wandering through Arashiyama. The bamboo forest was the initial draw, but ultimately I found it underwhelming. Yes, the bamboo groves are as lovely as the photos look, but they don't have the immensity or the depth I was expecting – after a few short minutes, we had walked through all of them. But the rest of the Arashiyama area was so worth the visit. There's a beautiful, wide, pale-green river, dozens of restaurants in traditional wooden buildings with views of the river, a few bustling streets lined with shops, and a perfectly hipster coffee place that fully satisfied my desire to do the "Japanese coffeeshop thing" that Instagram so dearly loves. The weather was fickle and frosty, with brief and furious snow flurries followed by gentle sunshine all morning. We climbed to the top of one of the hills to see the monkeys, and loved it so much we spent an hour watching them play, looking out over the city, and feeding them bananas. When we were thoroughly chilled, we ducked inside a casual restaurant for steaming bowls of katsu donburi, just as the snow picked up outside. It was the sort of day that leaves a lasting impression, where you know just how lovely the memory will be before the day is even over.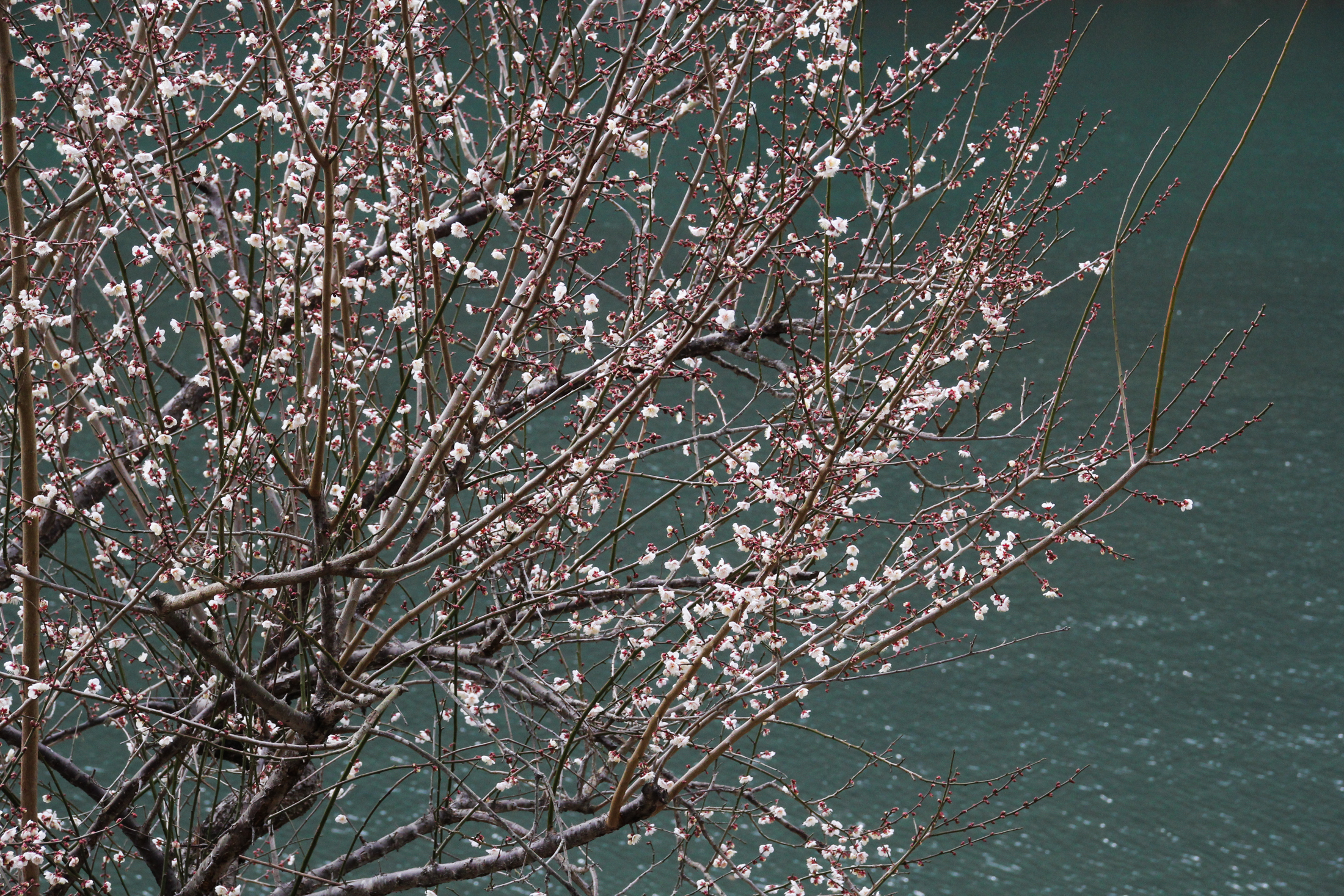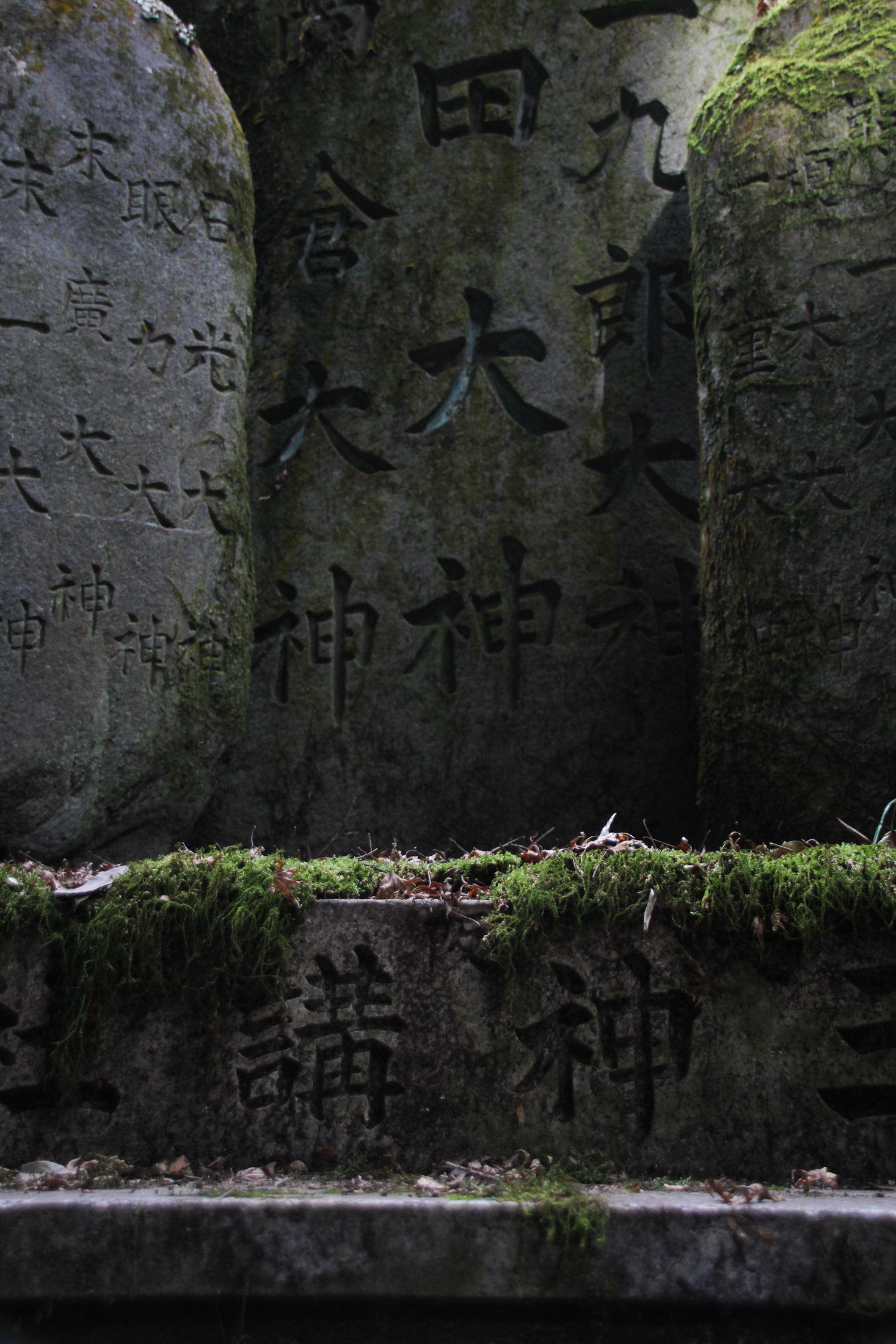 Choosing restaurants in Kyoto was one of the more daunting things we experienced. We were staying in a quiet neighborhood a little outside of the main tourist areas (in a little boutique hotel called Villa Aneyakoji, which I recommend without any reservation whatsoever – it was perfect), and we walked by tons of lovely, intimate-looking restaurants, emanating a warm yellow glow from inside traditional wooden buildings. But all the signs and menus were only in Japanese, and with very limited ability to communicate, or even read the prices, we weren't comfortable enough to go in, although we desperately wanted to. So we primarily ended up at the places with loud English menus – the sort of restaurant I typically try to avoid when traveling (with the notable exception of the meal we had at Tiger Gyoza Hall, which was excellent and felt like a lucky find). One night, after an acceptable but not extraordinary dinner at a conveyor-belt sushi place (worth going once just for the experience), we were wandering home rather late, hoping that the matcha cream puff place we had wandered by in the mall would still be open. Everything in the mall was decidedly closed, but we kept wandering and found ourselves outside of the Lipton Tea House, with pristine pastries beckoning from the window. After a little gesturing to the proprietress, we walked out with a box containing one enormous cream puff and one thick slice of matcha and chocolate cake, to be enjoyed 20 minutes later in our yakutas from the comfort of our room. (An illustration of Japanese hospitality: we asked for a fork at reception when we walked into our hotel, and 3 minutes later someone knocked on our door carrying a tray with plates, hot towels, and tiny gold forks for our dessert. This is now what I expect when I ask for a fork anywhere in the world).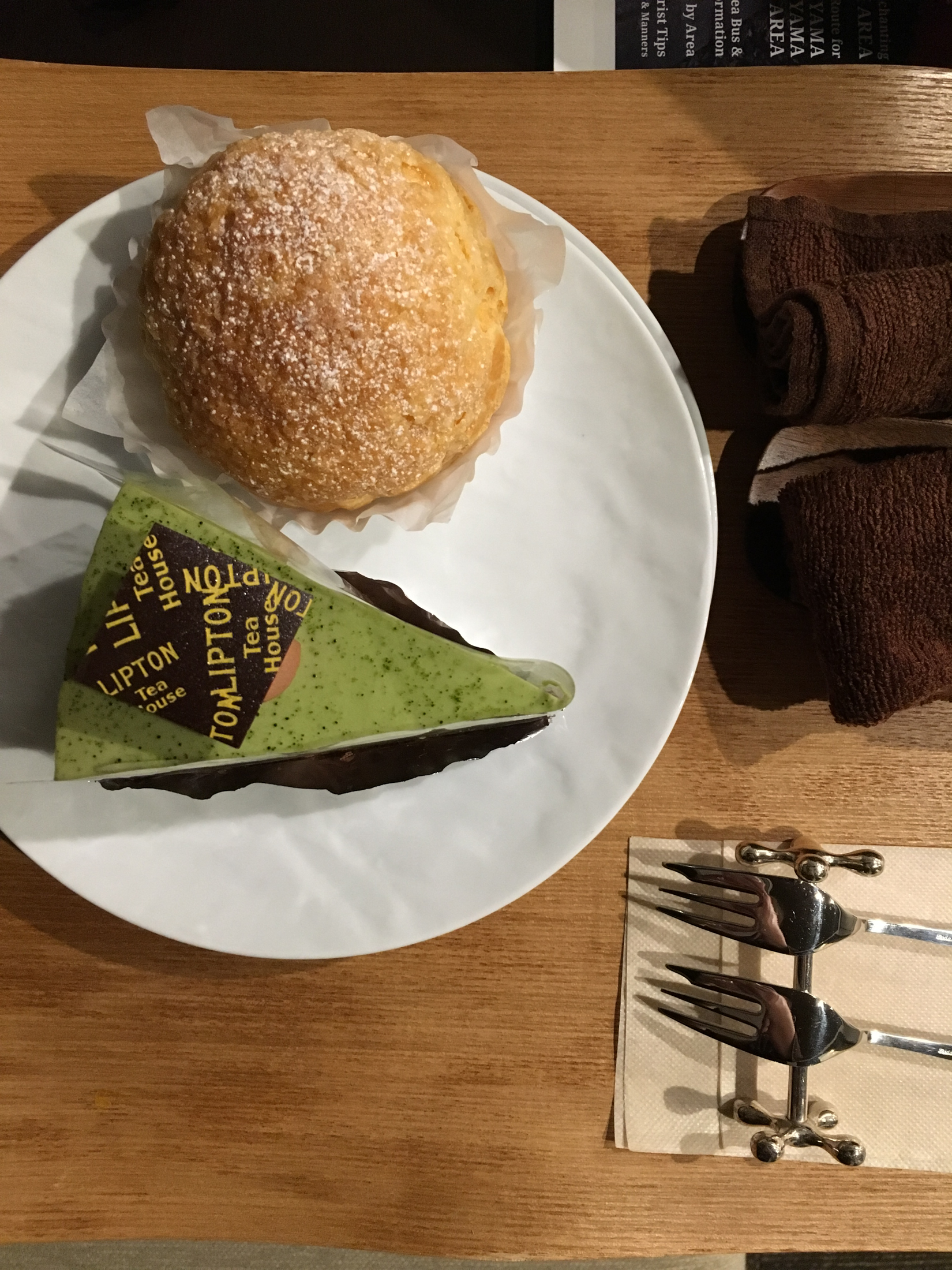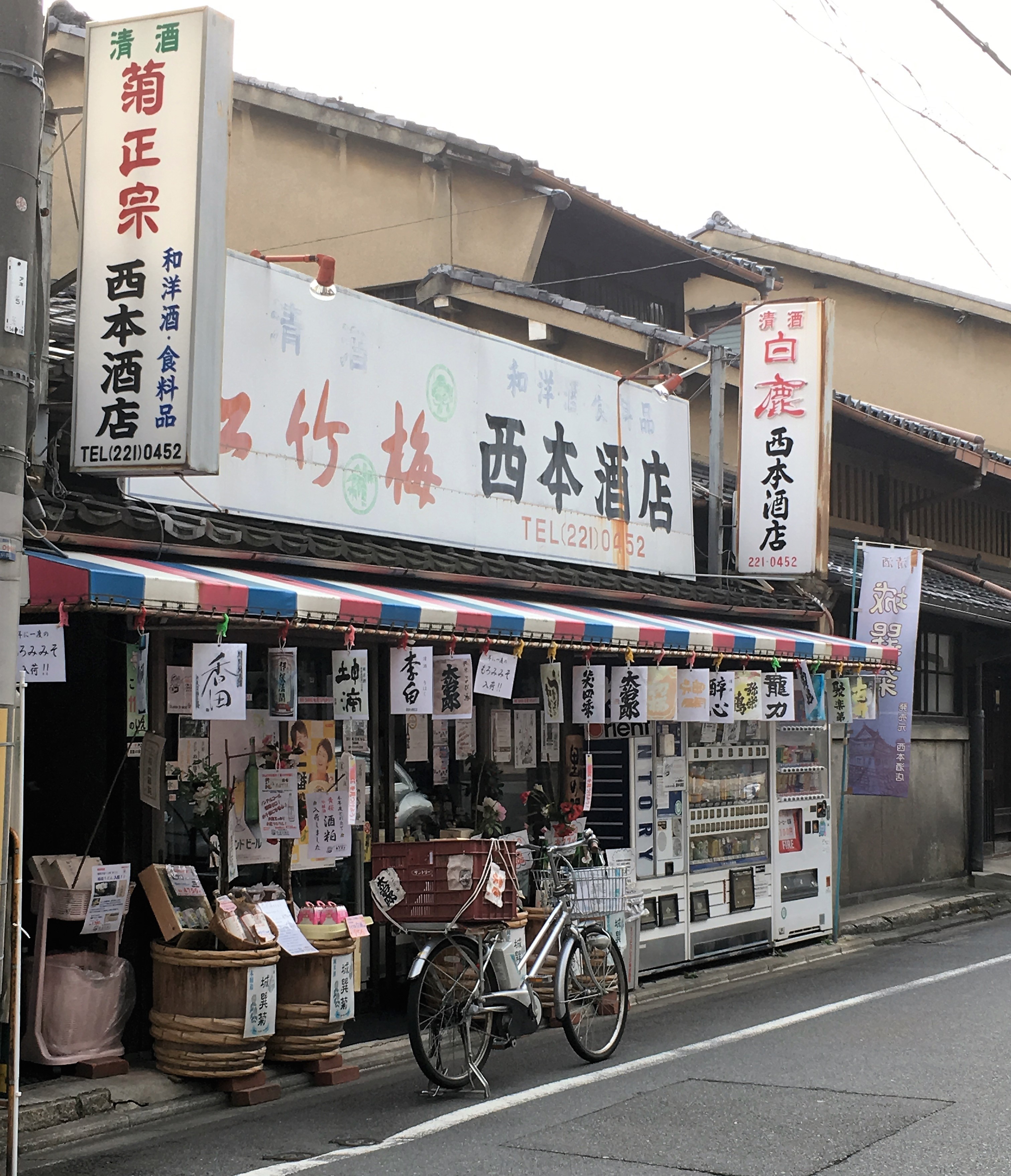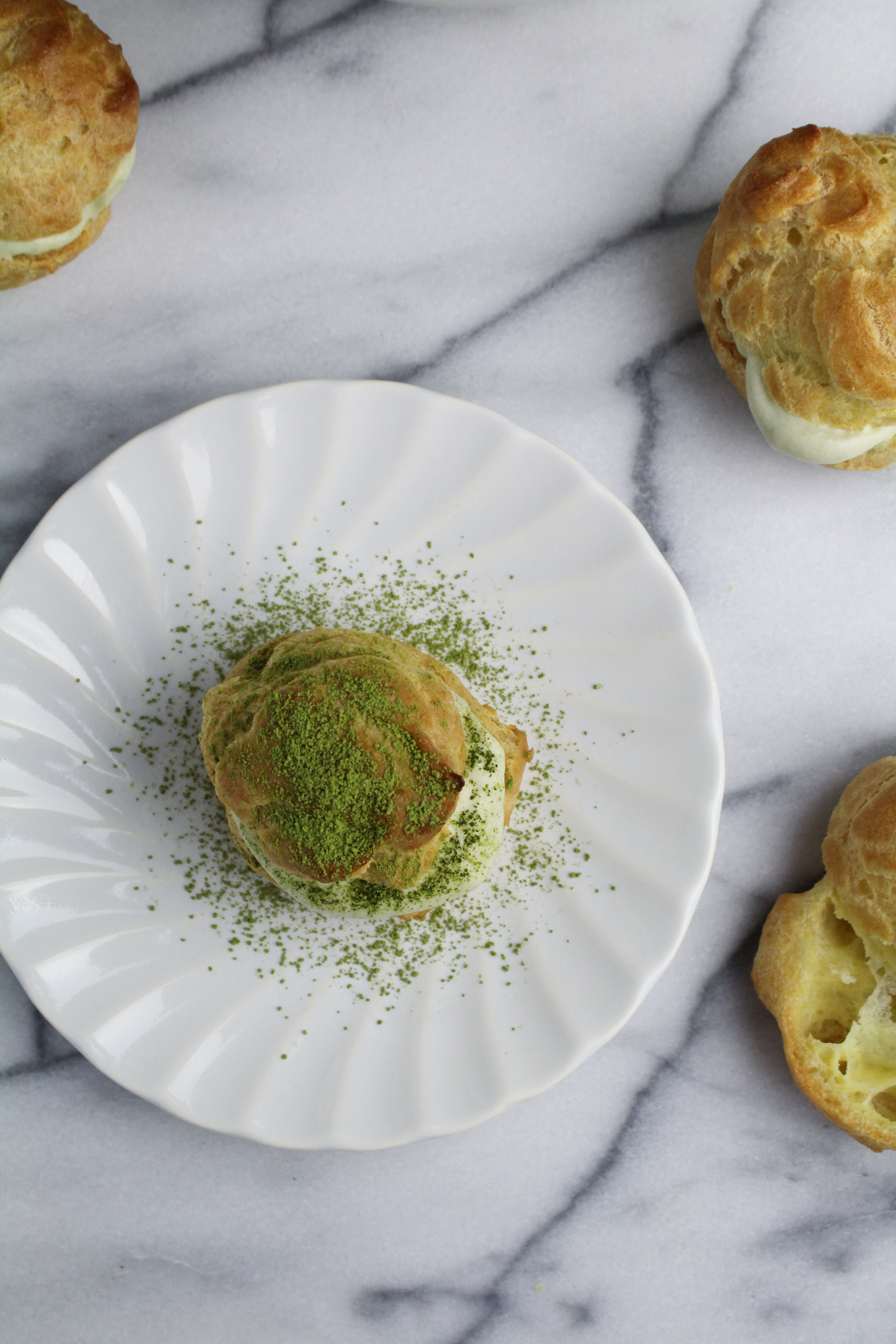 I devoured that cream puff – it was light and rich and flavorful and perfect – and somehow it became my primary food memory from Kyoto, despite not being particularly Japanese. So I've made cream puffs for you here – big ones, with perfectly puffed and eggy shells and a matcha-infused cream. I went light on the matcha, because it's a strongly savory flavor (and because it costs an arm and a leg here), but if you know you love the flavor of matcha feel free to increase it. And although I didn't end up using these component recipes, Zen Can Cook deserves a shoutout here, if only for the inspiration his beautiful photos provided.
More from Japan:
Japan Travelogue Part Two: Ise Peninsula; Ginger Chicken Miso Ramen
Like what you just read? Subscribe to Katie at the Kitchen Door in the box on the right, on Feedly or Bloglovin', or follow along on Facebook, Twitter, Pinterest, and Instagram. Thanks for reading!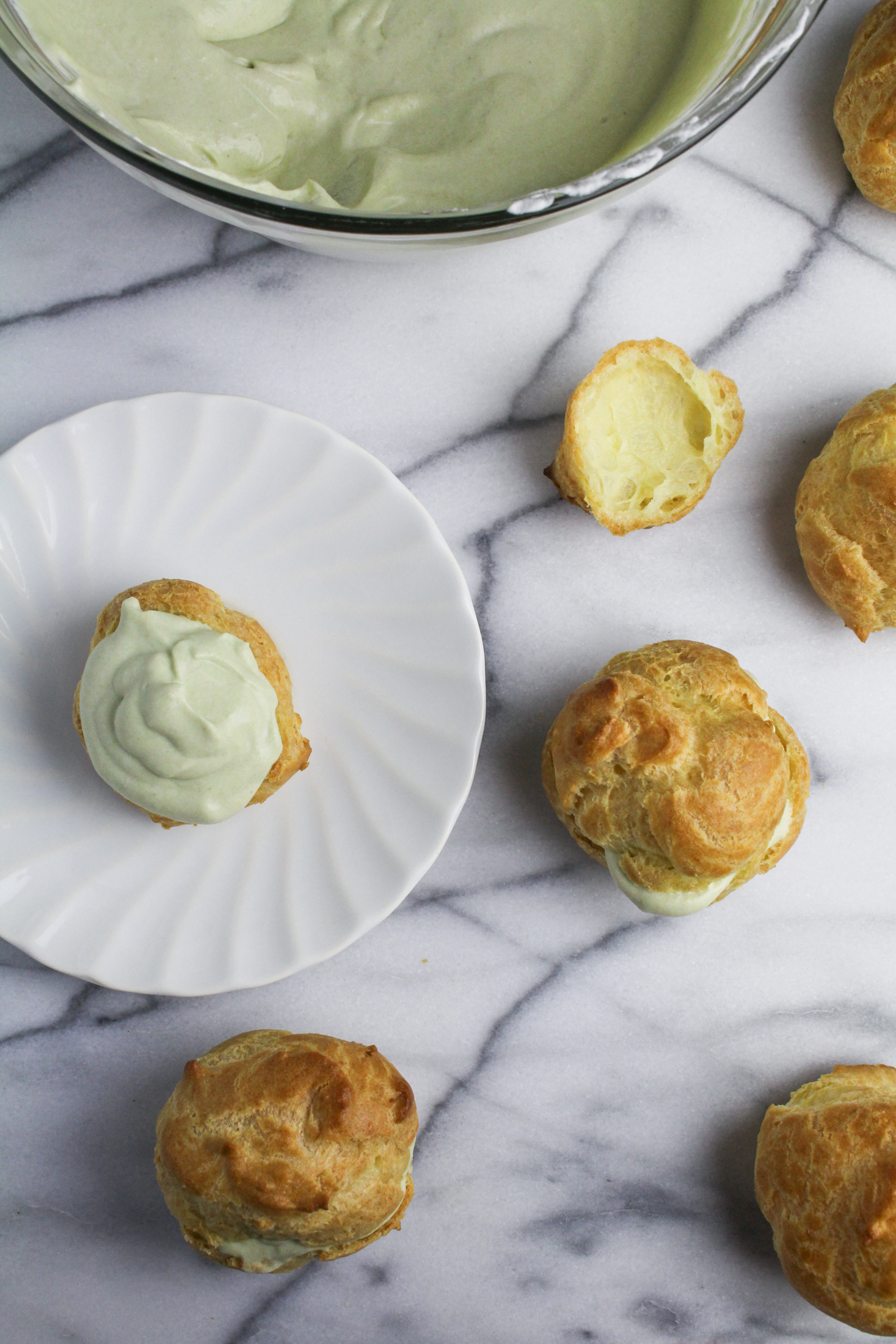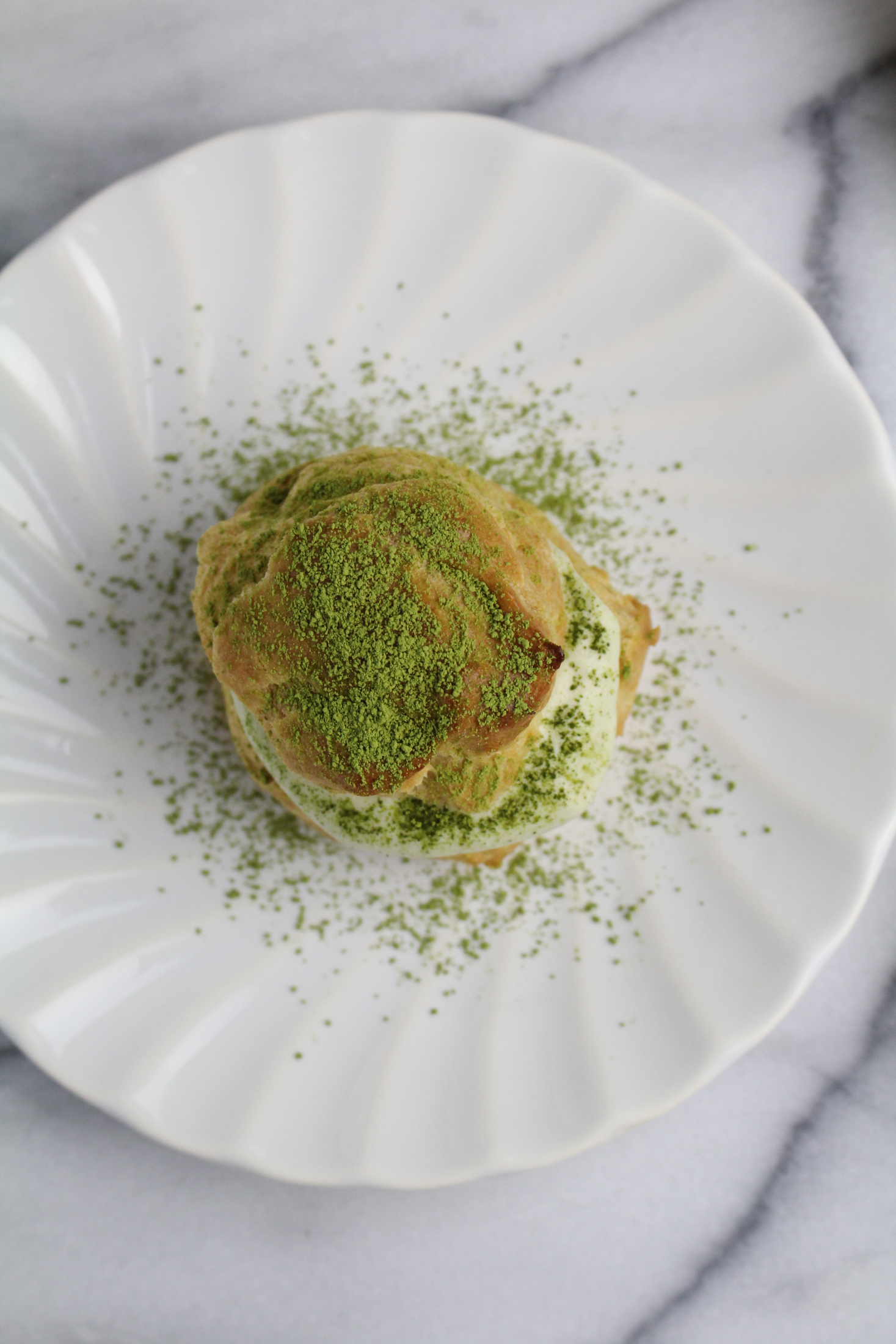 Matcha Cream Puffs
Pate a choux recipe adapted from Food Network. Makes about 20 large cream puffs.
For the pastry cream:
1/2 c. sugar
4 TBS cornstarch
2 whole eggs
1 egg yolk
2 c. whole milk
pinch of salt
1 TBS matcha tea powder
3 TBS butter, cut into thin slices
1 c. heavy cream
For the puffs:
1 c. water
1 stick salted butter
pinch salt
1 1/2 tsp sugar
1 c. flour
4 whole eggs
To make the pastry cream, whisk together the sugar and cornstarch in a large, heatproof bowl until evenly combined. Add the eggs and egg yolk to the sugar and whisk until the mixture is thick and pale yellow. Set aside.
In a medium saucepan, combine the milk and the salt and heat over medium temperature. Bring just to a simmer (milk should be steaming and starting to bubble around the edges but not boiling) then remove from the heat. Sift the matcha powder into the milk through a fine-mesh sieve, whisking to combine. Slowly pour the hot milk into the egg mixture, whisking the eggs vigorously as you do so, to temper the eggs. Transfer the custard back to the saucepan and return to medium-low heat, whisking the custard the whole time to prevent lumps and scrambling the eggs. Cook the custard, still whisking, until it has thickened, about 3-4 minutes, then pour into a clean bowl. Stir in the butter piece by piece, waiting until each piece has melted before adding the next. Let custard cool slightly, then cover with plastic wrap, pressing plastic wrap against surface of the custard, and refrigerate until thoroughly chilled.
To make the cream puffs, preheat the oven to 425°F. Combine the water, butter, salt, and sugar in a medium saucepan. Bring just to a boil, then remove from the heat and add the flour all at once, stirring vigorously to incorporate. Stir until the flour is fully incorporated, then return the pot to the heat and cook for 60-90 seconds, beating hard the whole time, until the water has evaporated from the dough to the point that the dough leaves a thin film on the bottom of the pot. Remove from the heat and transfer the dough to a bowl.
Beat the eggs into the dough one at a time, thoroughly mixing between additions. When you have added the last egg, the dough should be smooth and shiny, and drip slowly from the spoon when lifted out of the bowl. Line two baking sheets with parchment paper. Use a tablespoon to scoop rounds of dough onto the parchment paper, leaving at least 2 inches between them. Use your finger to flatten any points as they will burn. Alternatively, you can spoon the dough into a pastry bag fitted with a large tip and pipe rounds onto the baking trays, but I found this more difficult than simply scooping them. Bake the cream puffs for 15 minutes at 425°F, then reduce the heat to 375°F and bake for another 20 minutes, until puffed up and lightly browned all over. Remove from the oven and let cool on a cooling rack.
To assemble and serve the cream puffs, beat the heavy cream until soft peaks form. Add 1/3 of the whipped cream to the pastry cream and use a spatula to gently fold into the cream until mixture is even. Repeat twice more with the remaining whipped cream – the resulting whipped pastry cream should be light and airy but still hold it's shape. Cut the puffs apart horizontally with a serrated knife and place a large spoonful of the cream on top of the bottom half, then replace the top half of the puff on top of the pastry cream. Only fill as many cream puffs as you will be serving immediately.
2