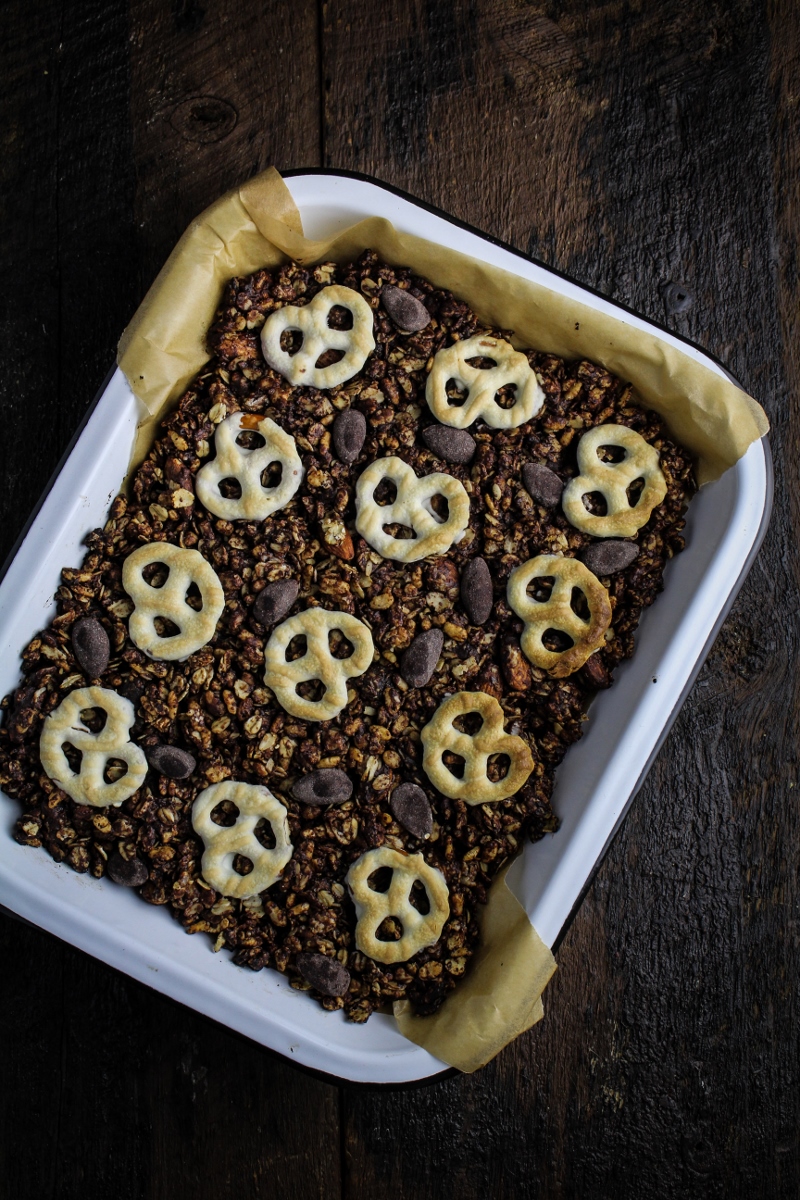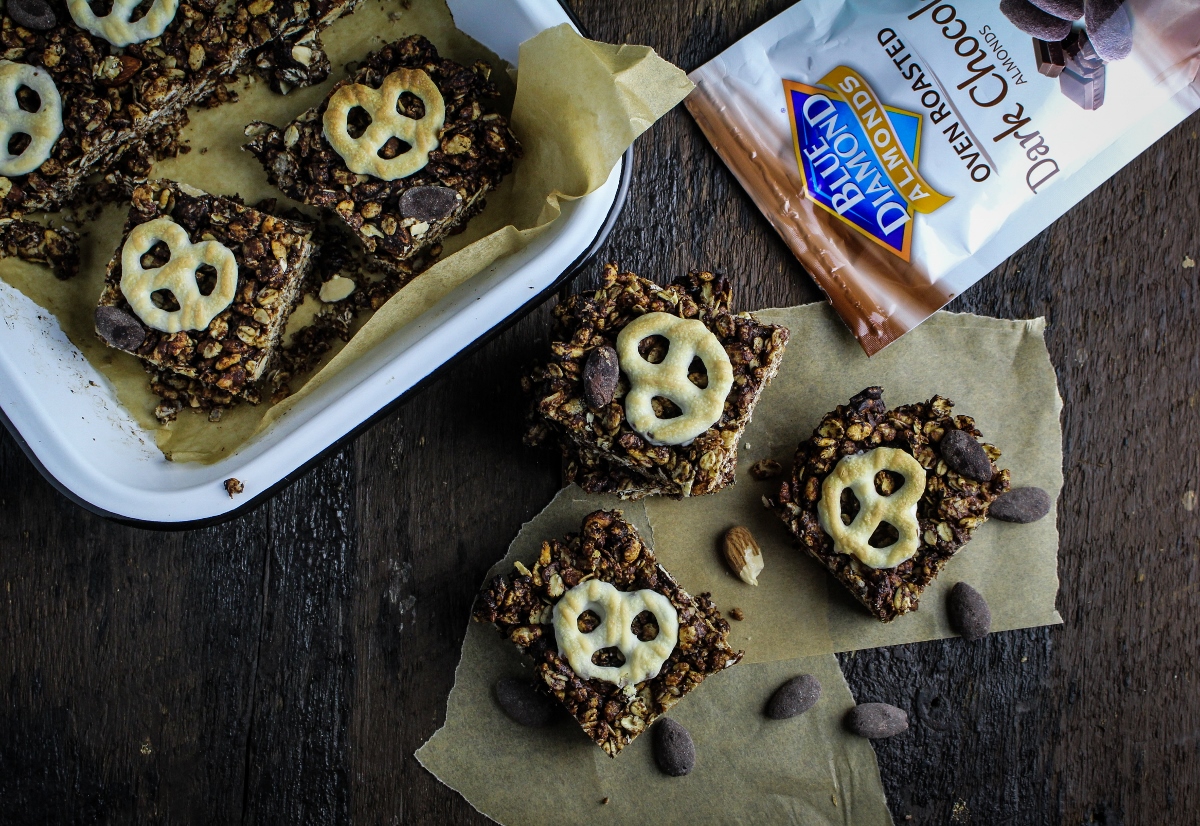 I've learned by now that there's really no way around my post-lunch chocolate cravings. I've tried ignoring them, or substituting something healthier, and sometimes that works for a few days, but it inevitably ends in a huge chocolatey binge at some point.  I'm just a person who needs chocolate, and that's that. But since I'm determined to rein in the travel-driven overeating of the last few months, I'm currently searching for less-bad-for-you, more-portion-controlled chocolate treats.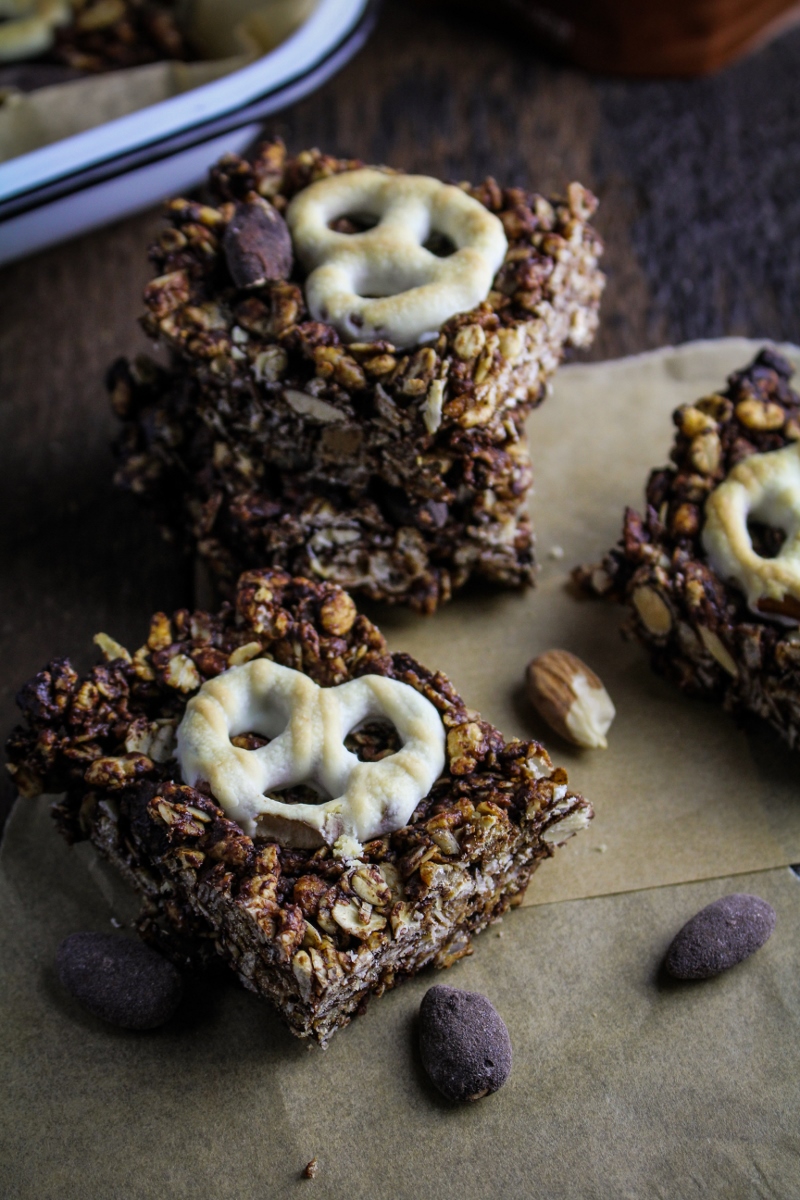 For the past few months my chocolate fix has been to go down to the lobby shop and fill a bag with chocolate covered almonds, chocolate covered raisins, and white chocolate pretzels. This is a bad, bad habit, because even if I tell myself a lot of times that the bag of chocolate-covered goodies will last me all week, I always eat it in one sitting, staring at my computer screen, during that 3pm work slump. (Is that a universal thing? It seems to be at my office). And then I usually feel sick, because I usually overfill the bag.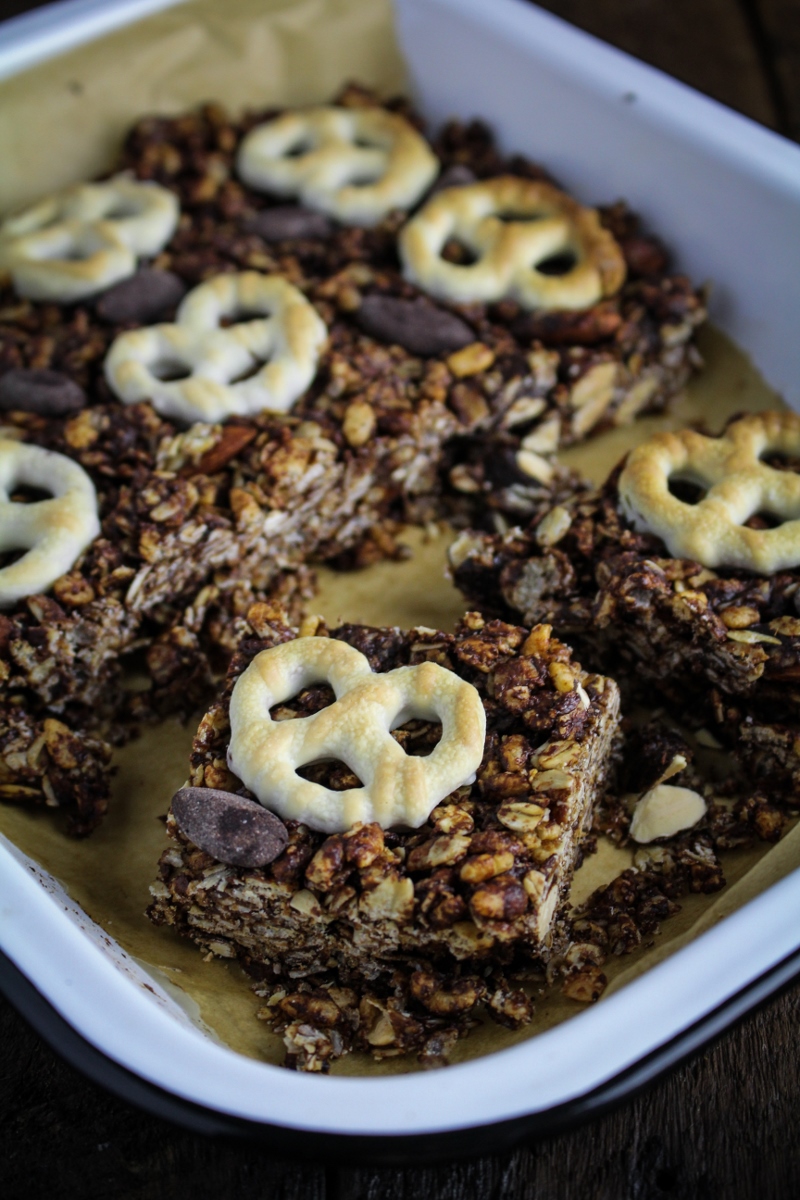 So taking inspiration from this habit, I came up with a recipe that hits the same notes but is a bit less indulgent: Chocolate Almond Granola Bites. Using oats, rice cereal, a mix of Blue Diamond Dark Chocolate and Sea Salt Almonds, almond butter, honey, and of course, chocolate, I whipped up a batch of these bars, and then cut them into very manageable pieces. They are still chocolatey and satisfying but the almonds, almond butter, and oats give them more staying power and nutritional value. I also used unsweetened chocolate, which made me feel extra virtuous. I'm not saying that eating one of these is the same as eating a bag of chocolate covered pretzels… but it does the trick!
This post is sponsored by Blue Diamond Almonds. All opinions are honest and my own.
Like what you just read? Subscribe to Katie at the Kitchen Door in the box on the right, on Feedly or Bloglovin', or follow along on Facebook, Twitter, Pinterest, Instagram, or Google+. Thanks for reading!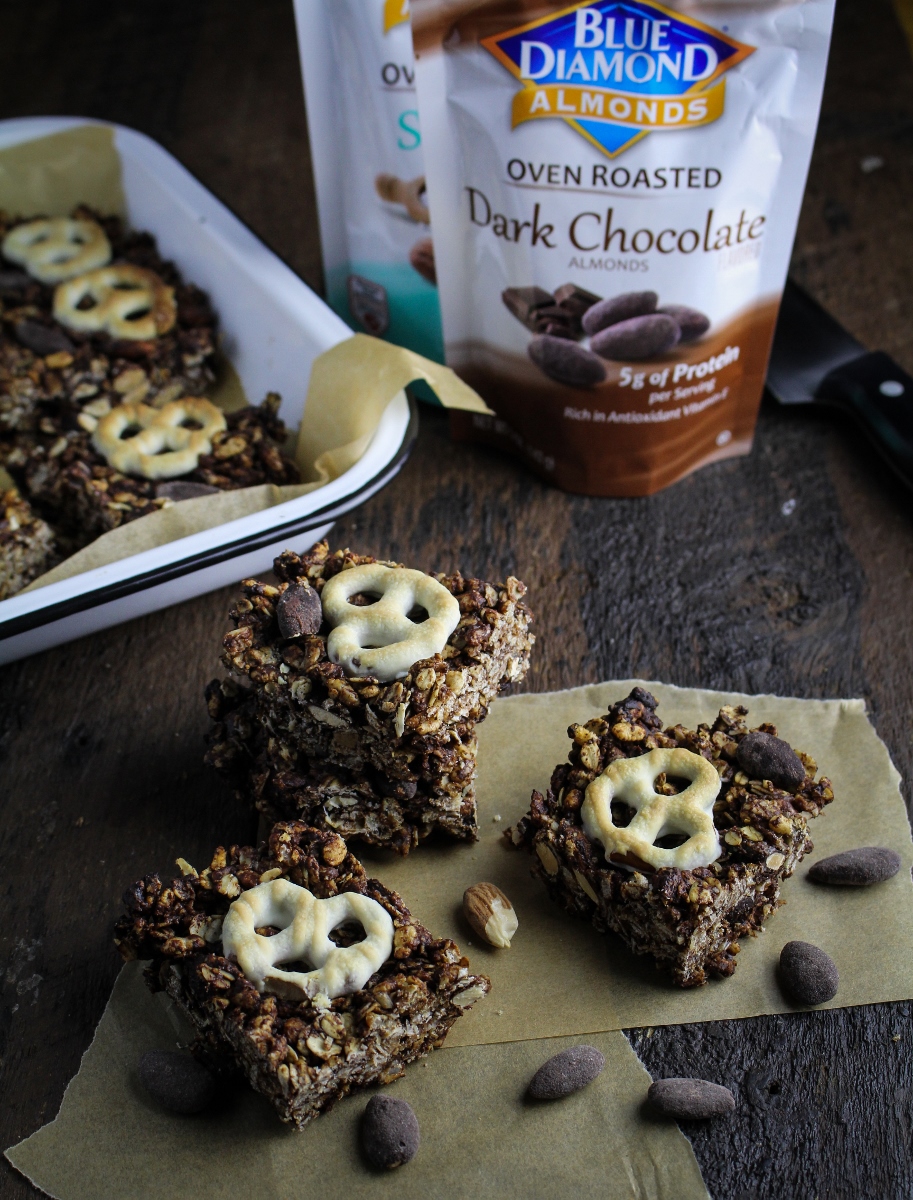 Chocolate Almond Granola Bites
Makes 16 bars.
1/4 c. almond butter
1/2 c. honey
3 oz. unsweetened chocolate
1 1/2 c. rolled oats
1 1/2 c. puffed rice cereal
1/2 c. Blue Diamond Sea Salt Almonds
1/2 c. Blue Diamond Dark Chocolate Almonds
16 white-chocolate covered pretzels
Preheat the oven to 350°F. Line an 8×8 inch baking pan with parchment paper and set aside.
In a small saucepan, combine the almond butter, honey, and chocolate. Stirring, melt the liquids over low heat until the mixture is smooth and even in color. Remove from the heat
Add the oats, rice cereal, and almonds to a large bowl and stir to combine. Pour the chocolate-honey mixture over the cereal and stir to thoroughly coat the cereal with the chocolate. Let cool to room temperature, then press the mixture firmly into the prepared pan. Press the white-chocolate covered pretzels on top of the mixture, spacing them evenly.
Bake the granola bites for 15 minutes, then remove from the oven. Let cool completely before slicing and serving.
0