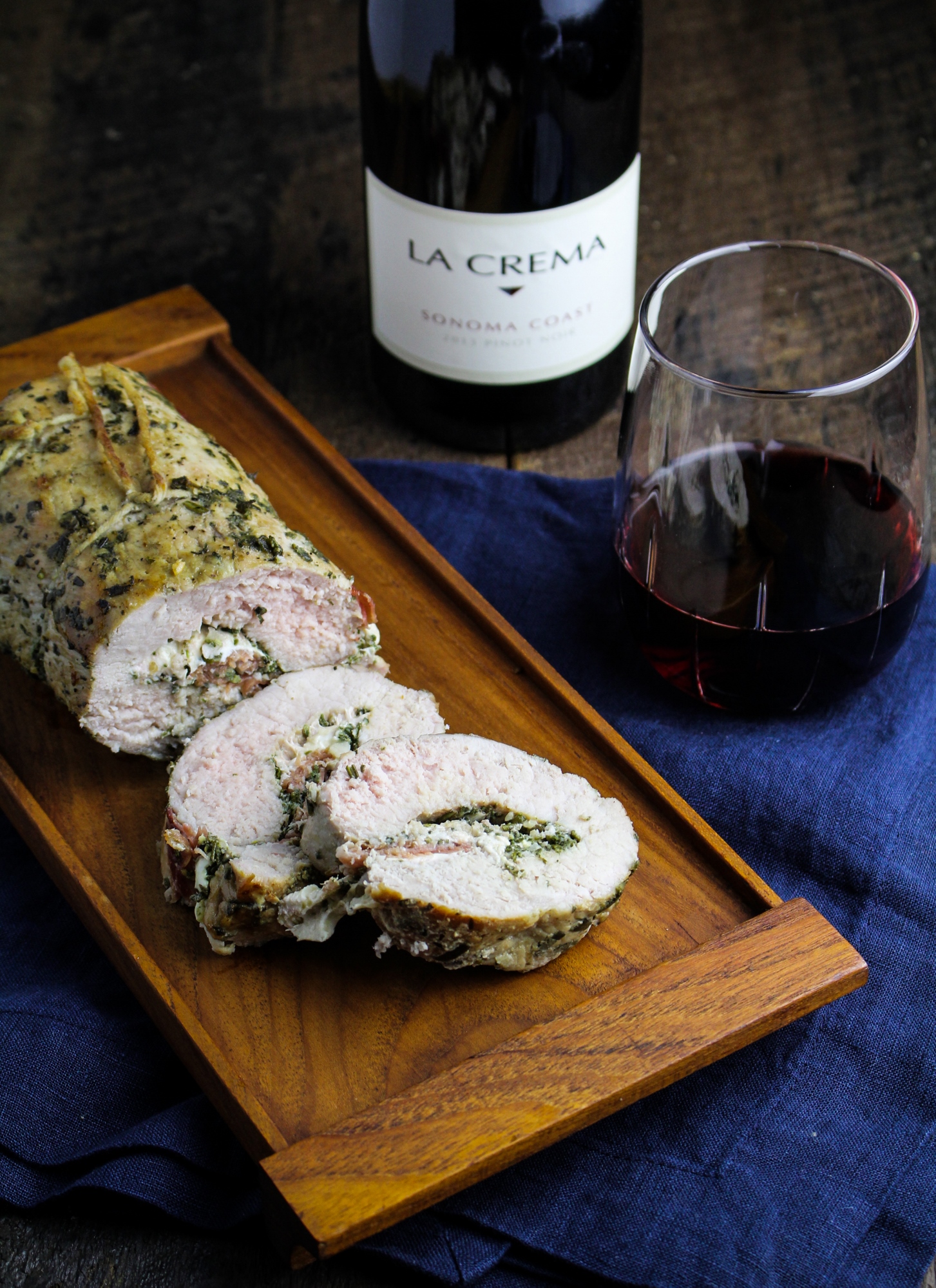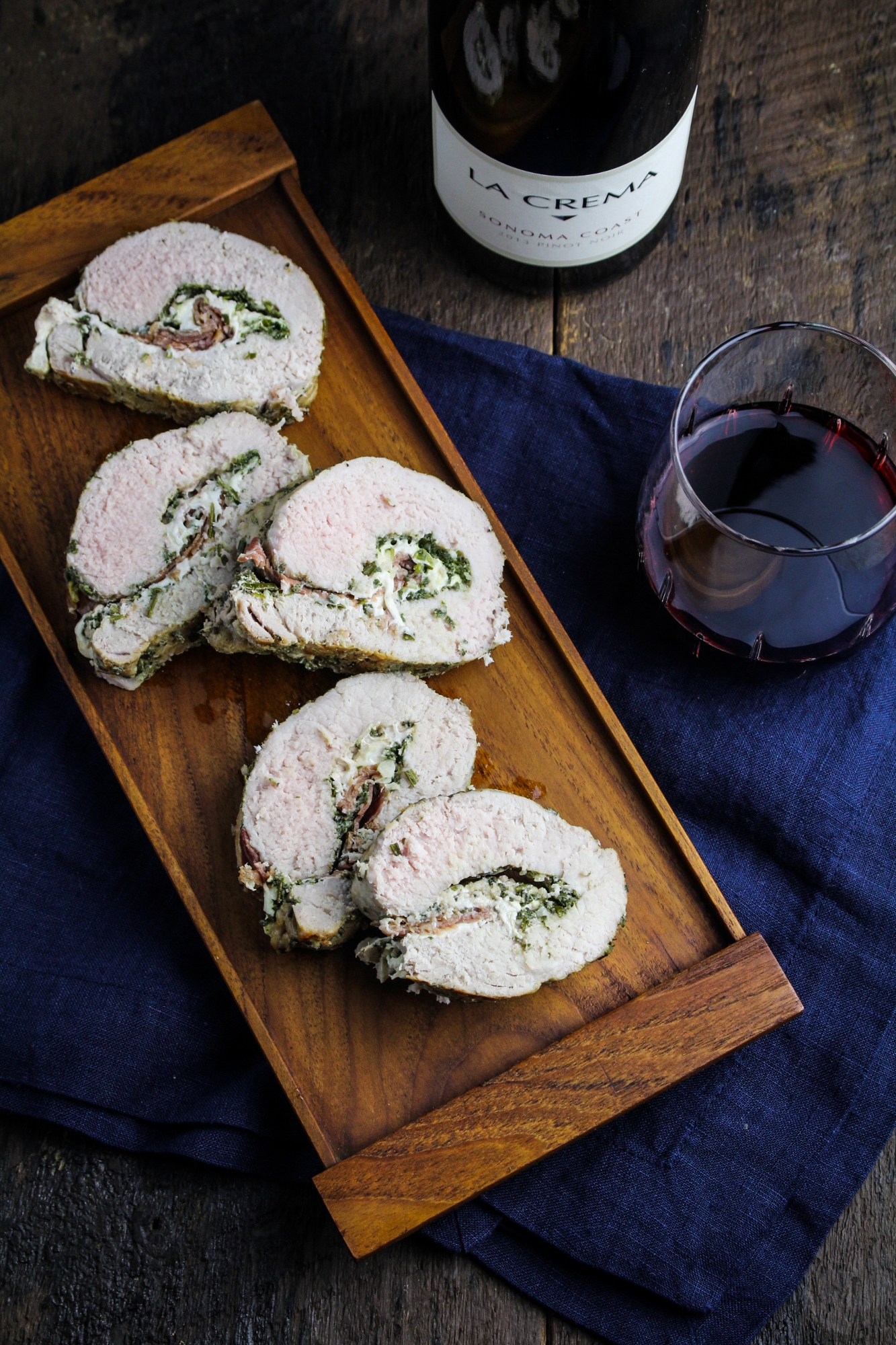 I'm back in Latin America this week, and headed out now to enjoy a day of wine tasting in Chile (work travel isn't so bad…). But before I go, I wanted to share some other wine-related news: this summer, I'll be developing four recipes for La Crema Wines featuring pairings of pork and Pinot Noir. Since I've been traveling so much and am always discovering new flavors and cooking styles, the series is going to have a global theme. The first stop on our Pork and Pinot tour – Italy.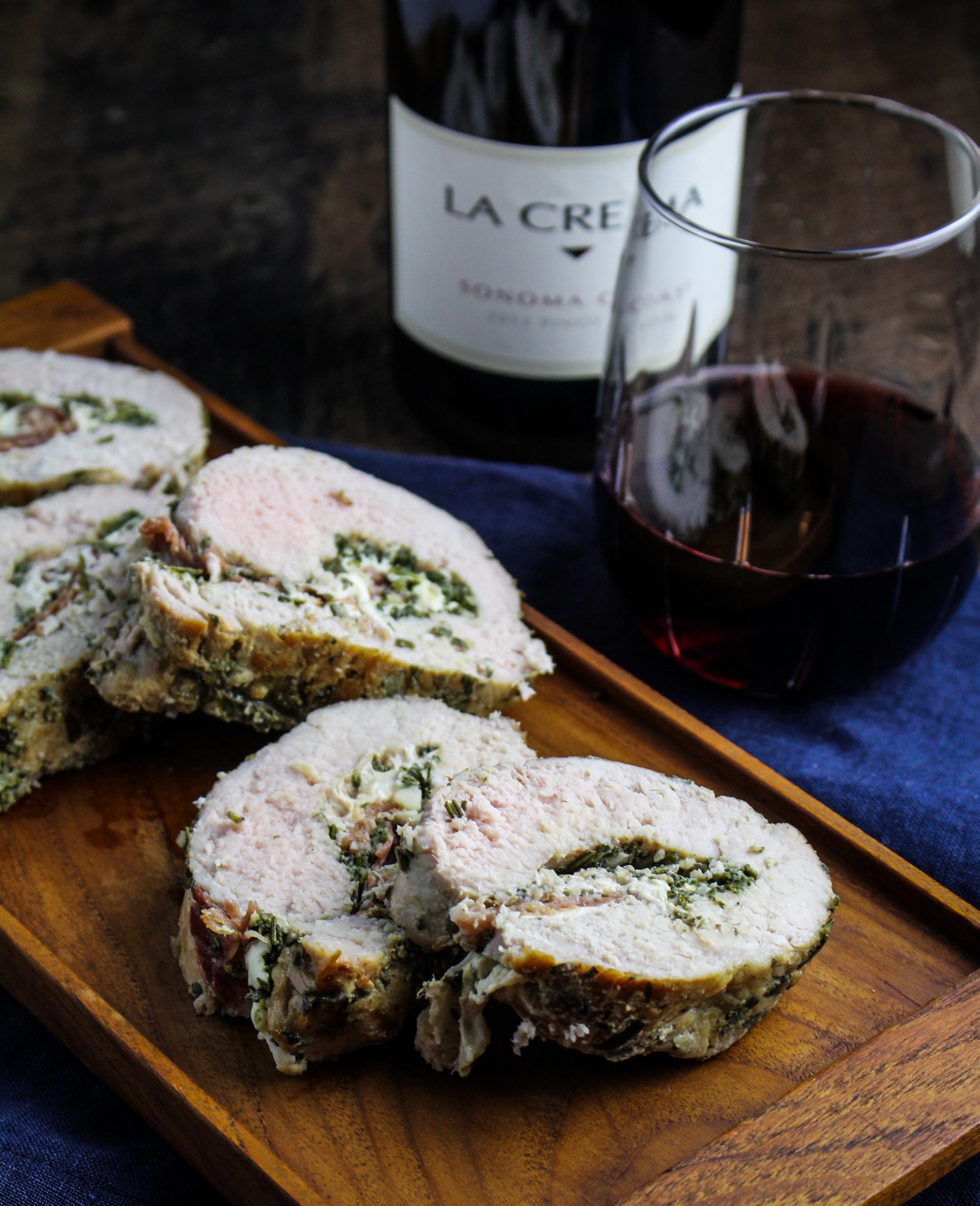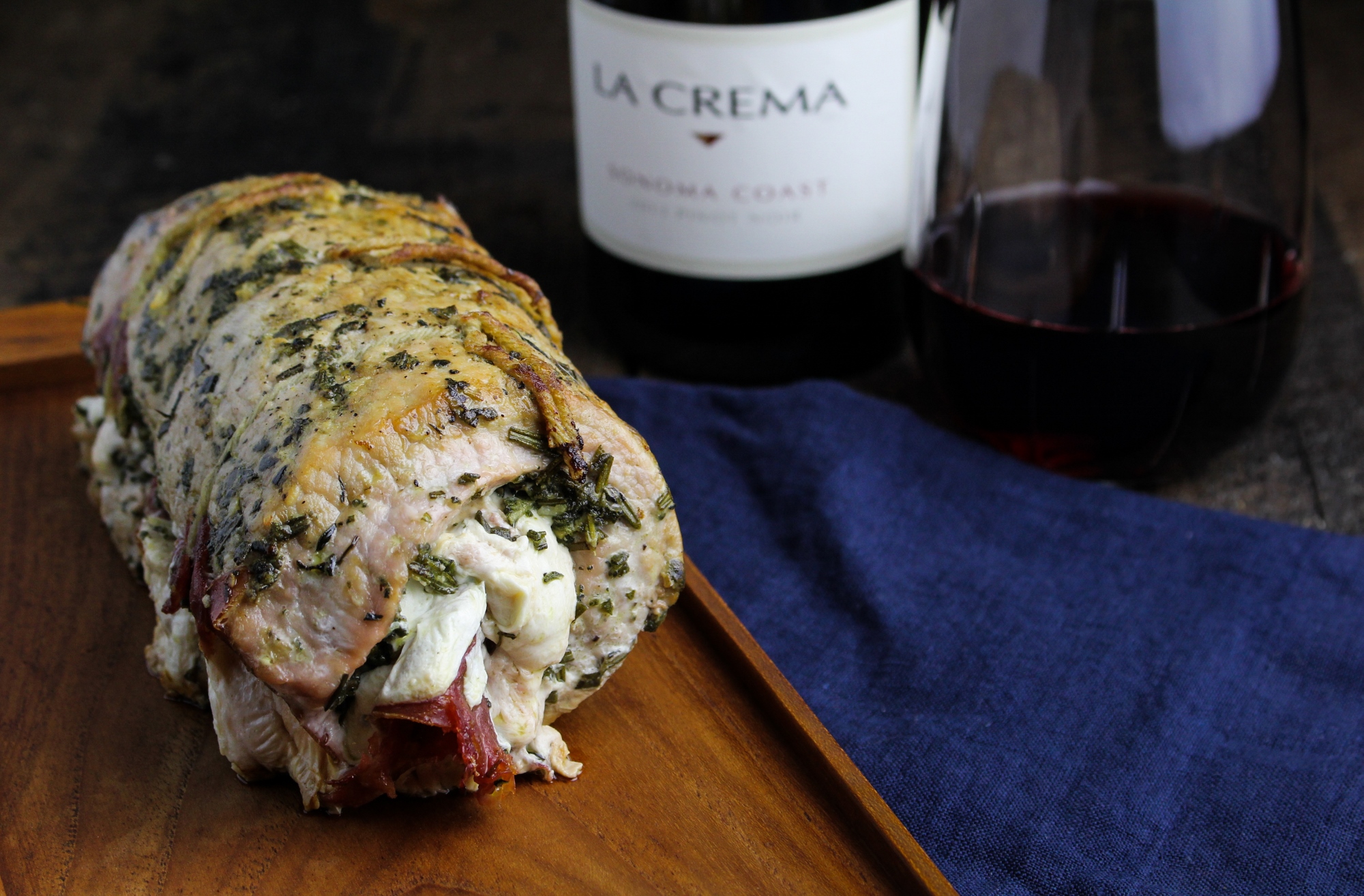 This stuffed and rolled pork tenderloin may not be strictly traditional, but it takes all of its inspiration from Italian cuisine. The tenderloin is butterflied and filled with layers of sage and rosemary pesto, fresh mozzarella cheese and prosciutto, then rolled up and roasted to juicy perfection. Slicing into the finished tenderloin reveals a beautiful pink, white, and green spiral, and the herbal, salty flavors of the filling permeate each bite of pork. It's an entrée that looks and tastes "fancy," but really requires very little effort – the perfect dish for impressing dinner guests. Serve it alongside a bottle of La Crema Sonoma Coast Pinot Noir, and perhaps a platter of simply roasted vegetables, and your next dinner party menu is taken care of.
Stay tuned for more Pork and Pinot! Next up, Vietnam …
Find the recipe for the Prosciutto, Mozzarella, and Sage Pesto Stuffed Pork Tenderloin over on the La Crema blog!
Disclaimer: This post is sponsored by La Crema. All opinions are honest and my own.
Like what you just read? Subscribe to Katie at the Kitchen Door on Feedly or Bloglovin', or follow along on Facebook, Twitter, Pinterest, Instagram, or Google+. Thanks for reading!
0