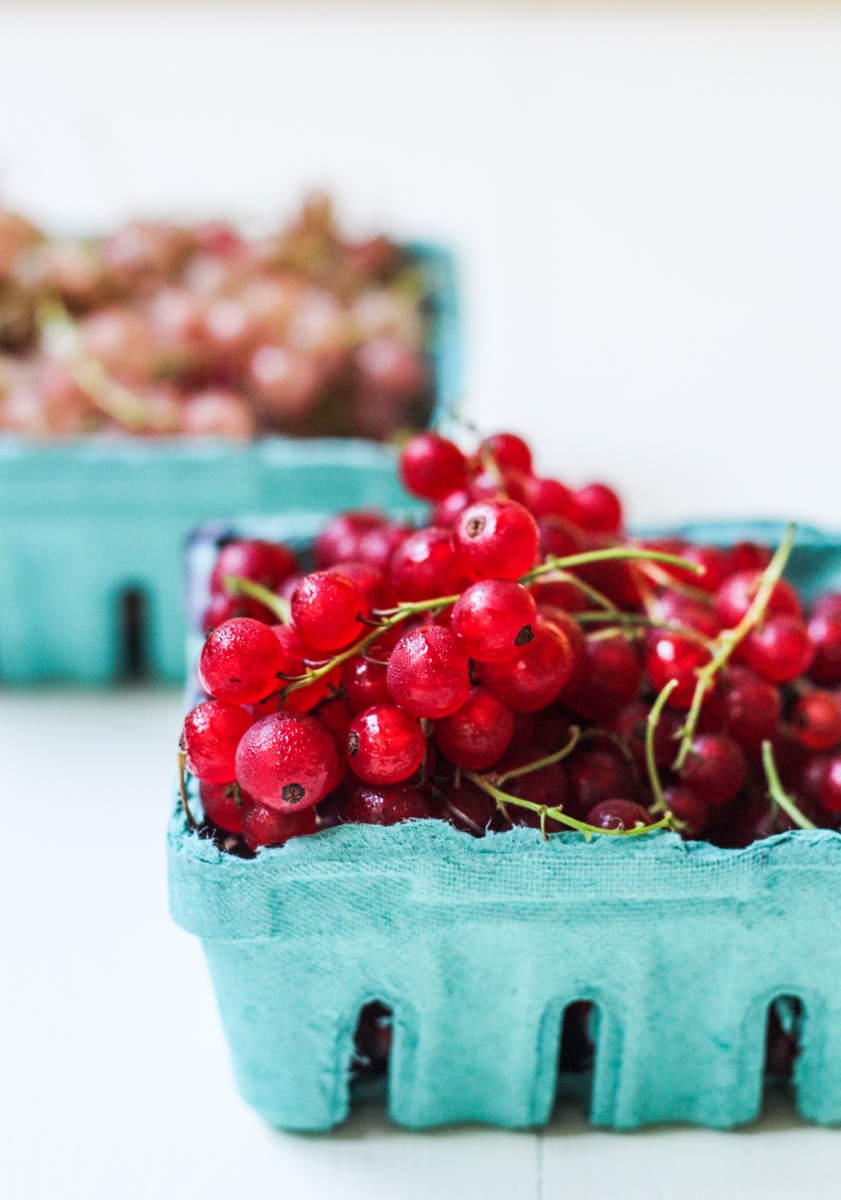 I'm going to be honest. I'm really, really wiped out right now. Trevor and I spent the better part of this weekend scrubbing some other person's dog's hair off the floors (and out of the vents, and out of the fridge) and trolling home depot like zombies and sanding the walls of our new apartment. And for the few hours I wasn't doing that, I was thinning carrots (and pruning tomato suckers and ripping up dead peas). Which was actually kind of satisfying, but still exhausting. My feet are kind of tingly on the bottom because they're not used to being used so much, and my knees are bruised and some wall-washing muscles in my arms I didn't know existed are quite tired. The reason I'm whining to you about all this is not just to be heard, though. It's just, I made you some red currant crumb bars, and I want to tell you about them, but I really can't think of how to write a coherent and/or clever sentence about baking right now. So bear with me as I stream-of-consciousness blog about them.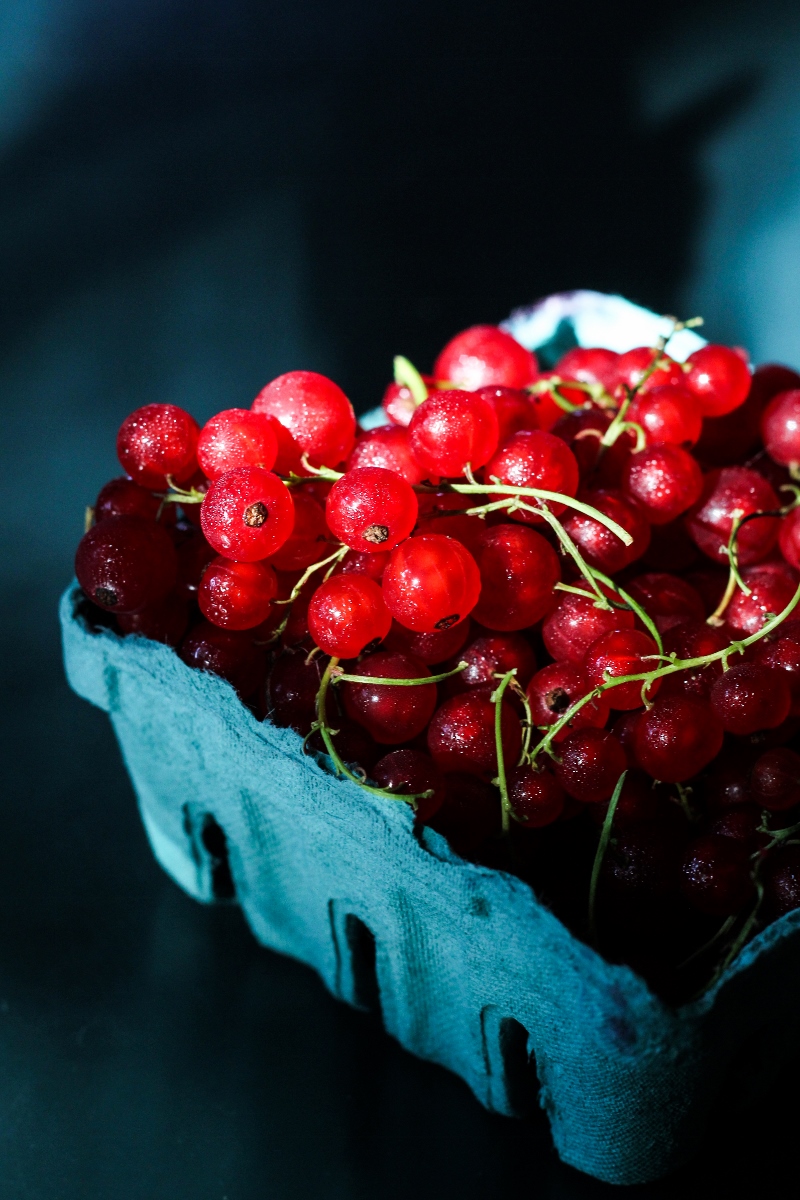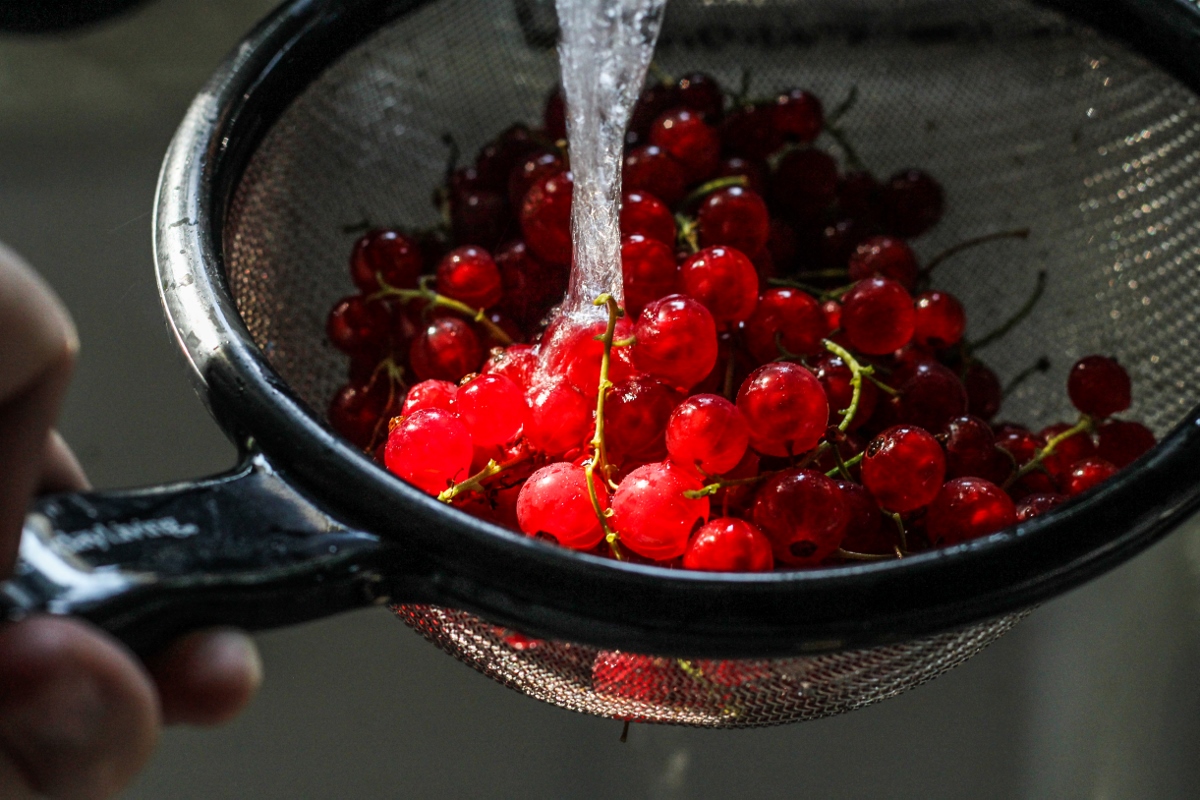 Red currants. They have a short season, and it's right now. They're super pretty and quite sour and they burst in your mouth like gushers when you bite into them. I bought four bushes of my own this year but I only got five measly currants off of them. When I looked it up, I found out that currants, like raspberries, bear on second year canes, of which there weren't many this year, so at least there's hope for next year. Except that our new apartment doesn't seem to get much sun. Some serious landscaping may be in order, although I think cutting down all the trees is probably a violation of our lease. Maybe we should try and find those sketchy contractor guys who snuck into our yard last year and hacked off a bunch of branches in the dark with hand saws. Sorry, my stream of consciousness got derailed.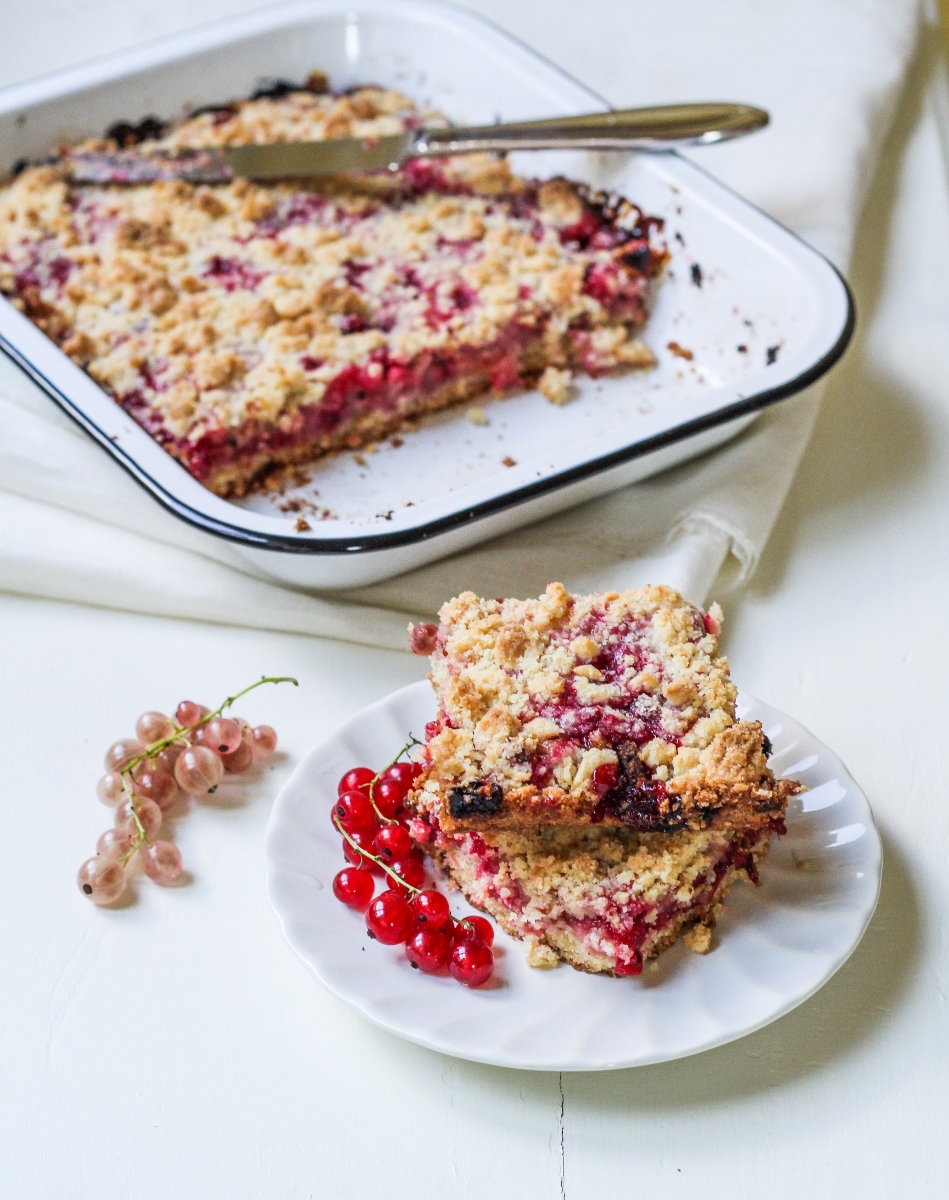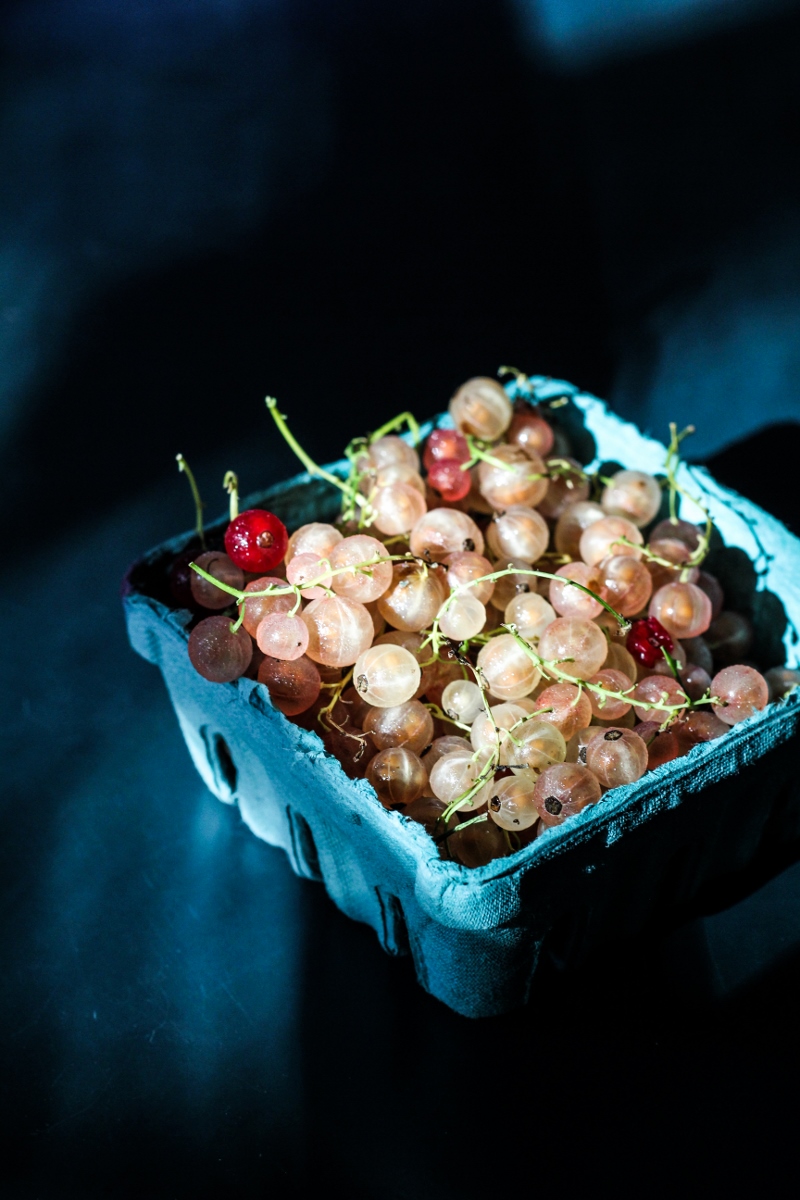 Because I didn't have any homegrown currants, I bought some. Last year, I made red currant chutney and red currant meringue pie and homemade cassis with my currant bounty. They were all delicious. This year, I went simple, and made crumb bars. They were also delicious. They're a good intro to currants, if you're not sold on them yet, because they mostly taste like coffee cake crumbs with a thin layer of tangy, bright red fruit. Give 'em a go. Also, let me know if you're making anything this year with currants! I still don't see very many interesting recipes for them around the web, so I'd love a little inspiration.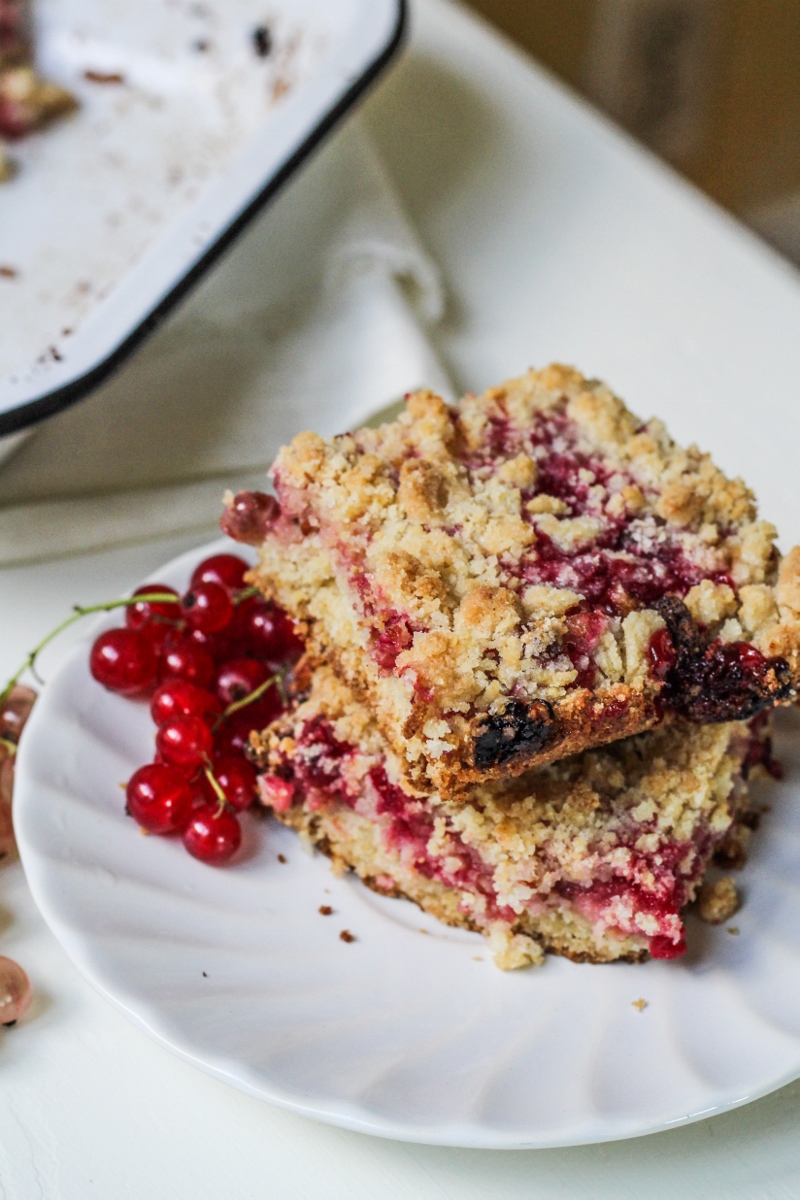 Print
Red Currant Crumb Bars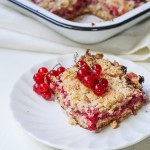 Sweet homemade crumb bars with a tangy red currant filling. An easy summer dessert.
Adapted from Smitten Kitchen. 
Author:
Yield:

16

1

x
Category:

Dessert
1/2

c. plus 2/3 c. sugar

3 cups

fresh red or white currants, washed and removed from their stems

1

TBS cornstarch

2

c. flour

1 tsp

baking powder

1/4 tsp

salt

1 1/3

sticks salted butter (

5.3 oz

.), cut into cubes and chilled

1

egg
Instructions
Preheat the oven to 375°F. Grease an 8×8 or an 11×7 inch cake pan and set aside.
In a large bowl, gently stir together 1/2 cup of the sugar, the currants, and the cornstarch, until currants are coated with the sugar mixture.
In a separate large bowl, whisk together the remaining 2/3 cup of sugar, the flour, the baking powder, and the salt until evenly combined. Add the chilled butter cubes and the egg, and use a pastry cutter or a fork to blend the butter and egg into the flour. When finished, dough will be crumbly with pea-sized chunks of butter.
Press 2/3 of the dough into the prepared pan. Top with the currants. Clump the remaining dough together into a loose ball, then crumble it over the top of the currant mixture. Bake for 35-45 minutes, until currants are bubbly and top of crust is golden brown.
13