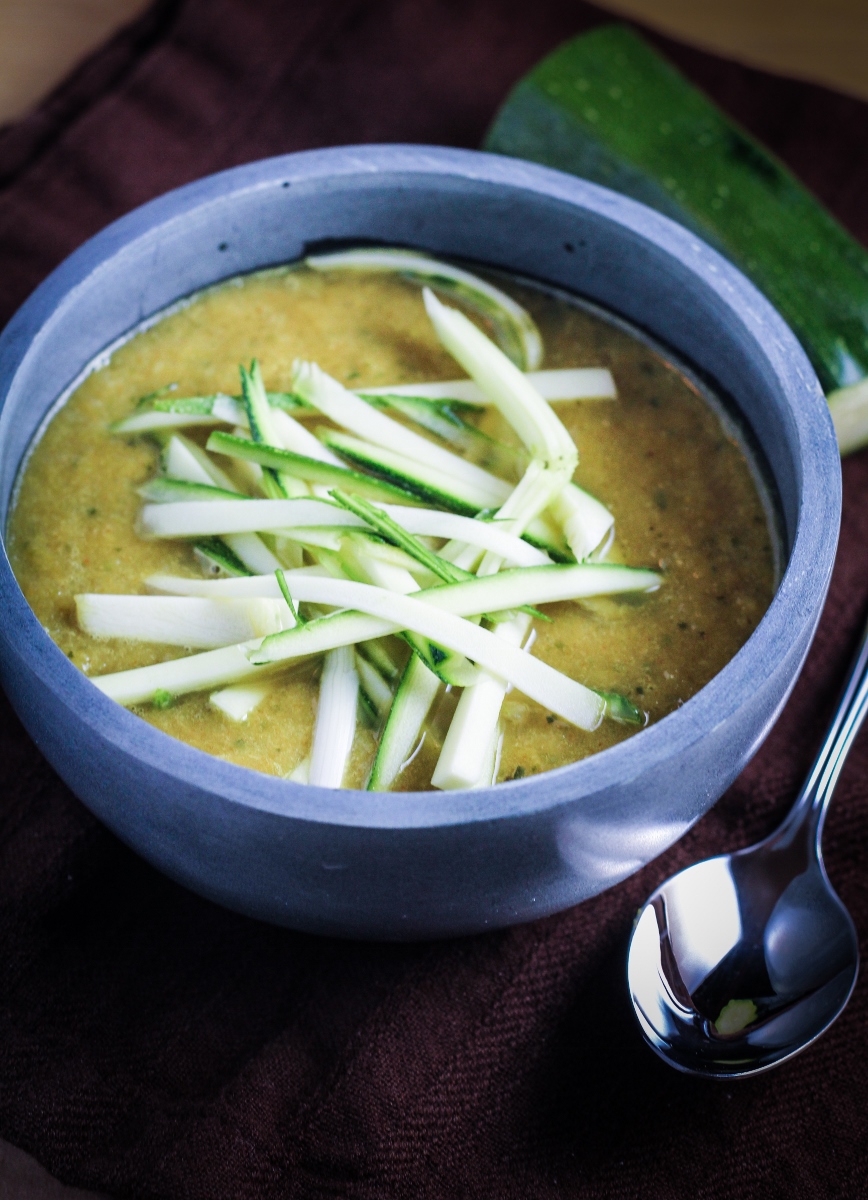 This post was supposed to be a review of this new cookbook, but pretty much everything I tried to do in the kitchen tonight went awry. The plan was to make a quick soup and a hearty loaf of bread, both mainstays in the book, but the plan was not to be achieved. All the fuss started with the bread – even though I carefully weighed out all the ingredients, that dough was not going to become "smooth and elastic" by the power of my two hands alone. Not ever. After about 40 minutes of fruitless kneading, I dumped 2 extra cups of flour into the bowl, worked it in, and called it a day. Since I had already gone way off book, I pretty much disregarded the rest of the instructions for the bread after this point as well. It's baking now – it smells good, but I'm imagining the texture will be less than perfect. I just don't have the patience (or upper body strength, apparently) for bread baking. Perhaps I should continue to leave that and other long term cooking projects to the very patient Trevor.
Having washed my hands of the bread (literally, it took about 5 minutes to get all the dough out from between my fingers, and I still have little crusty bits stuck to my arm hairs. TMI, I know. But ouch.) I moved on to the soup. Since I was already frustrated, when I read that the soup was a "add all the ingredients at once and cover with water" sort of recipe, I decided that I didn't want to follow those instructions either. I wanted a soup with leeks cooked in a fragrant curry butter, with the richness of chicken broth backing up the veggies. So that's what I made. I still had lots of struggles with various kitchen implements – I tried to use a mandoline for the first time to make zucchini ribbons, and I couldn't even figure out how to operate it, despite the three pages of instructions. Then I went to blend the soup and my immersion blender splattered hot soup all over my clean shirt (and clean kitchen). I almost threw the pot at the sink in frustration. But then I took the first bite of this soup, and man! It was so good! For only five ingredients – butter, leeks, zucchini, curry powder, and chicken broth – it was wonderfully flavorful and rich and smooth, with just the right amount of heat and spice. I loved it. And I felt somewhat redeemed for having struggled so much with the execution of everything. And I knew that I still had something worthwhile to share with you.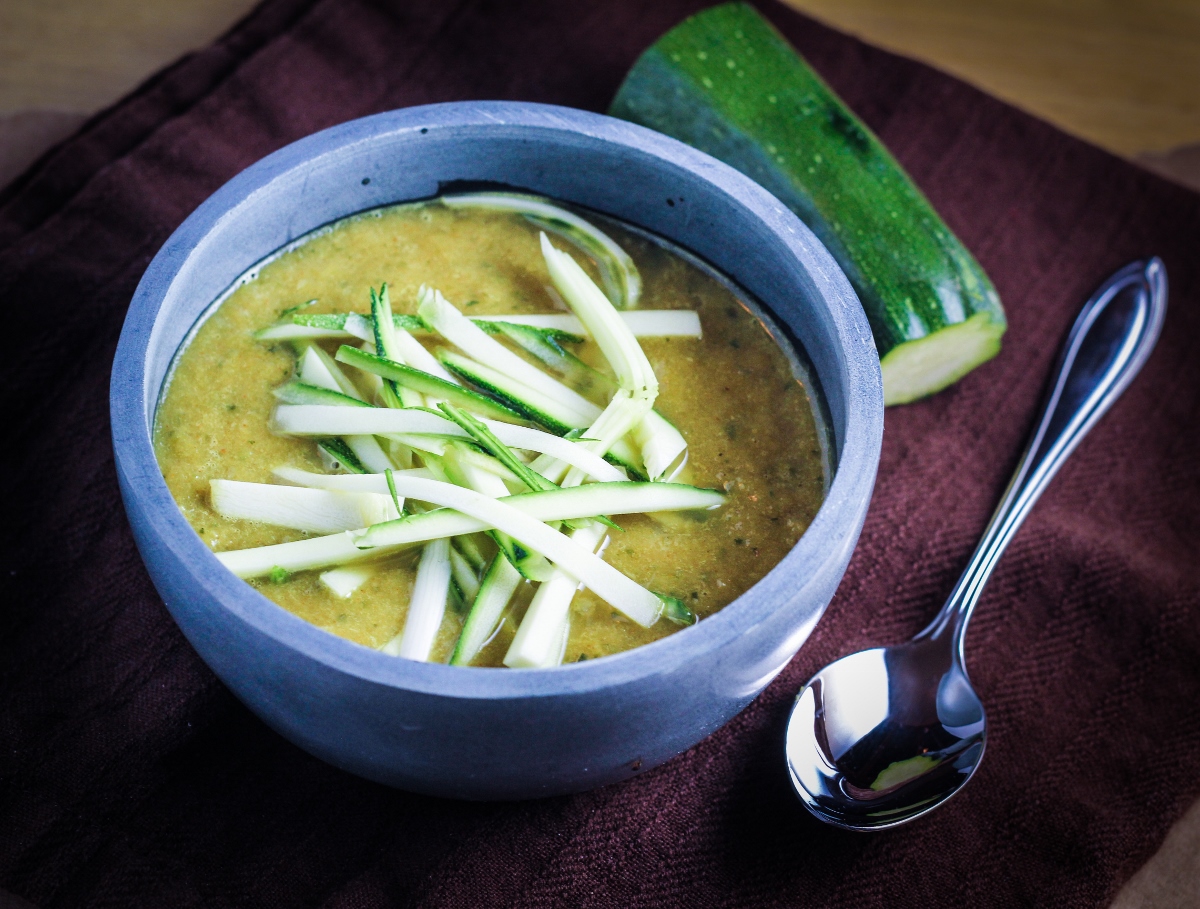 Curried Leek and Zucchini Soup
Adapted from Le Pain Quotidien. Serves 2.
2 TBS butter

1 large leek (about 1 lb), root and green parts removed, rinsed and sliced into rounds

3/4 tsp curry powder
2 medium zucchini
3 cups chicken broth
salt to taste
Melt the butter in a large pot over medium heat. Add the sliced leek and the curry powder and saute for 2-3 minutes. Chop 1 and 1/2 of the zucchinis into 1 inch pieces, reserving the remaining half a zucchini for garnish. Add the chopped zucchini to the pot and saute until leeks are tender, about 3-5 minutes longer.

Add the chicken broth to the pot and bring to a boil. Keep at a low boil until veggies are tender, about 10-15 minutes. Remove from heat, and puree using an immersion blender. Taste for seasoning.
Cut the remaining half of a zucchini into long thin strips. Use these as garnish on the warm soup.
3