The blogger cookbook I've most looked forward to this spring is easily Vegetarian Everyday, the first book from David Frenkiel and Luise Vindahl, the talented couple behind the blog Green Kitchen Stories. Green Kitchen Stories is a beautiful space. I love their photographic aesthetic – brightly saturated food on dusky blue-gray backgrounds, just a little bit of organized mess in each photo. And their recipes? Really healthy. Not healthy like when I say it – I usually mean something along the lines of "I didn't put any cheese on this! It's so healthy!" No, their recipes are packed with things that are good for you – and only things that are good for you. Yet somehow, they still manage to read as modern, flavorful and appealing, not boring, earthy-crunchy and flavorless.
I was so happy to see that both their high-quality recipes and beautiful photography are still present in their book. Add to this the clean, open layout and the thick, matte paper and it really is a beautiful book. It reminds me a lot of Heidi Swanson's two recent books – Super Natural Cooking and Super Natural Everyday. They have similar aesthetics and employ similar cooking styles and flavor combinations. Since Heidi's books were extremely popular, I think this probably bodes well for Vegetarian Everyday.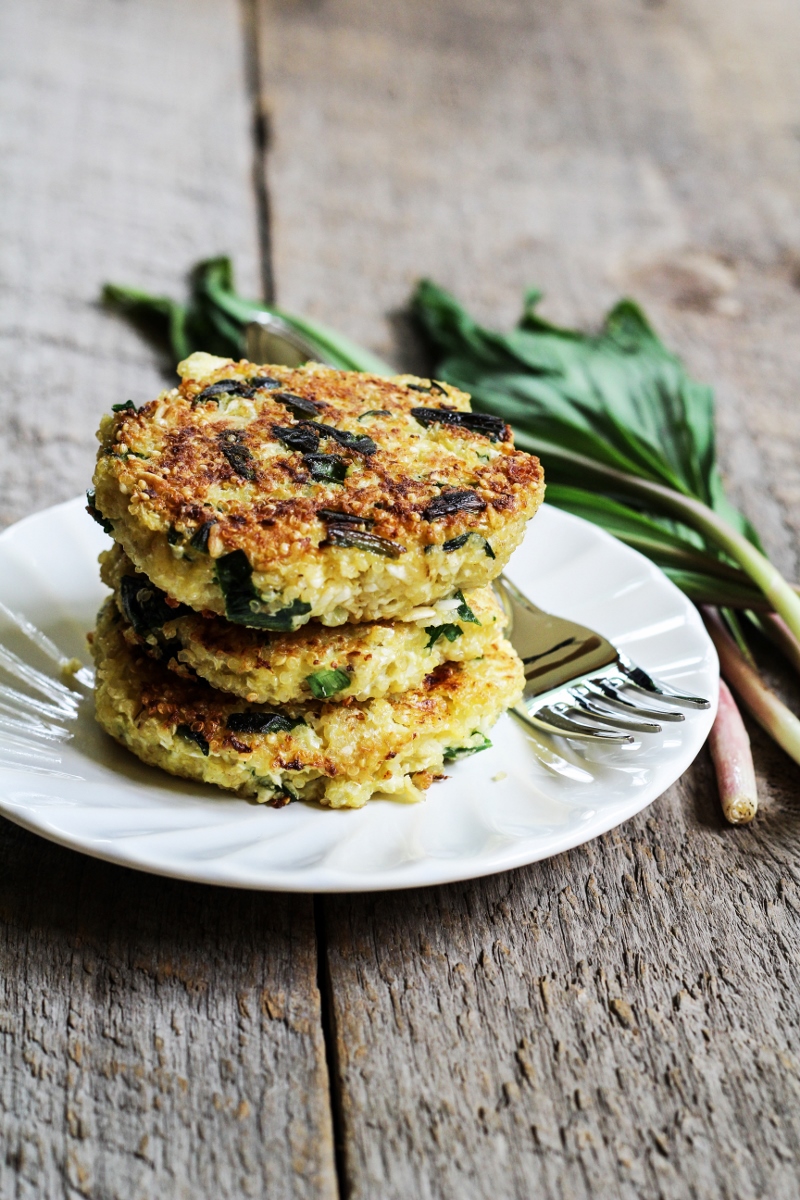 The recipes included in this book are suitable for people of all dietary persuasions (well, I suppose not for ravenous carnivores) – a surprising number of them are both vegan and gluten-free, and they're clearly marked as such with little "V" and "GF" buttons. I usually shy away from vegan and gluten-free recipes because, well, I love cheese and bread, but many of those included here are quite appealing to me – the Roasted Tomato and Chickpea Soup, the Baked Herb and Pistachio Falafels, and the Chocolate and Blackberry Milkshake, all vegan and gluten-free, will all be finding their way onto my table in the near future. For someone just transitioning to a healthier eating routine – whether that's vegetarian, vegan, or gluten free – this book would be a good one to pick up. Not only are the recipes easy to make, and for the most part pretty quick, the first 30 pages of the book is full of useful information on building a whole foods pantry and basic cooking techinques – cooking fresh beans, sprouting grains, making homemade nut butters, etc.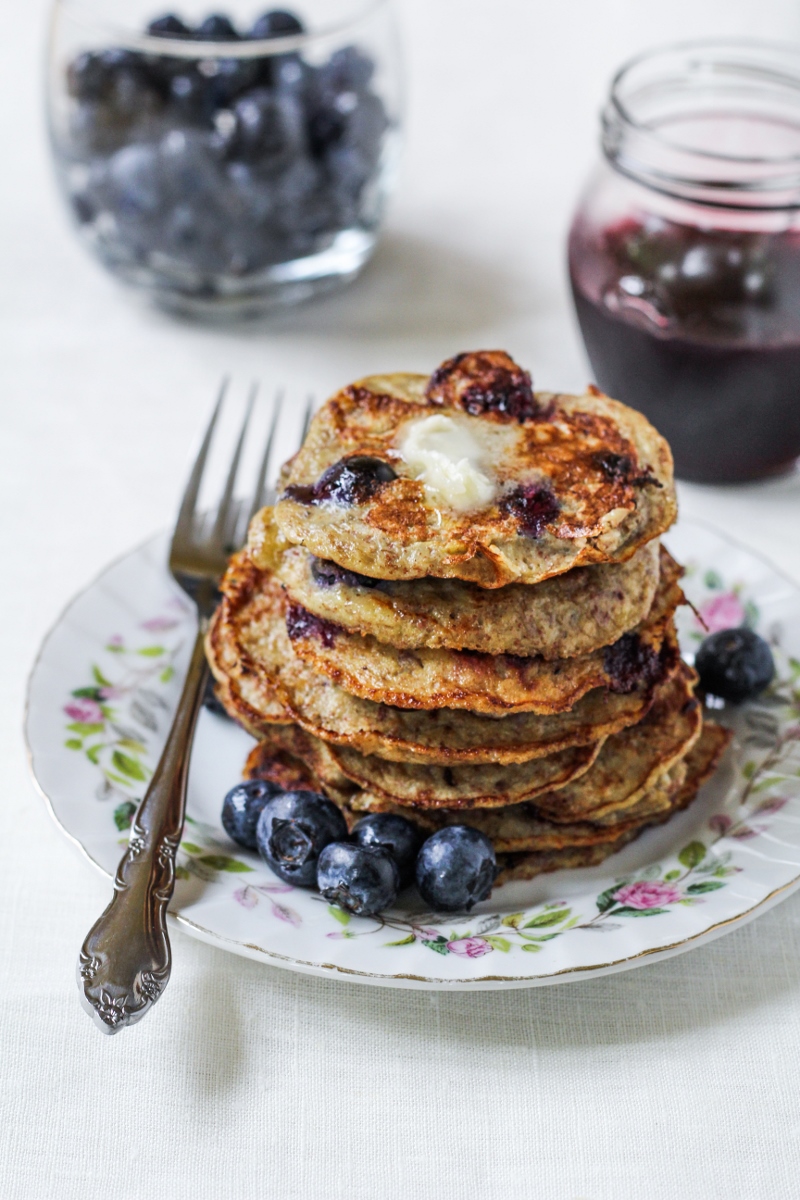 So far I have tried two recipes from this book – the Flour-Free Banana and Coconut Pancakes, and the Quinoa and Cauliflower Cakes with Ramps. The pancakes, I'll admit, did not completely meet my definition of pancakes. I was really excited about making them, thinking how great it would be to be able to eat pancakes every day, guilt free! But… I was expecting to eat pancakes, and these, while tasty and filling and quick to make on a work morning, were not quite pancakes. Close, but the texture wasn't there for me. Still, I really like the idea, and I have a few thoughts for how I might tinker with them to satisfy my own tastes. The quinoa/cauliflower/ramp/feta cakes however, were super delicious. I loved feeling like I was eating something decadent but knowing that I was getting lots of veggies and proteins in. And again, they were really filling.
The bottom line: Vegetarian Everyday, from the talented couple behind the blog Green Kitchen Stories, is a beautiful book full of truly healthy recipes. Many of the recipes are not only vegetarian, but also gluten free and vegan, yet they are still appealing and flavorful. This book would be an excellent choice for someone just transitioning to a healthier lifestyle, as the recipes are simple and easy to make, and the beginning of the book provides a good introduction to wholesome pantry items and basic vegetarian/vegan cooking methods.
Disclaimer: I received a review copy of Vegetarian Everyday free of charge from Rizzoli, but I was not otherwise compensated and all opinions are my own.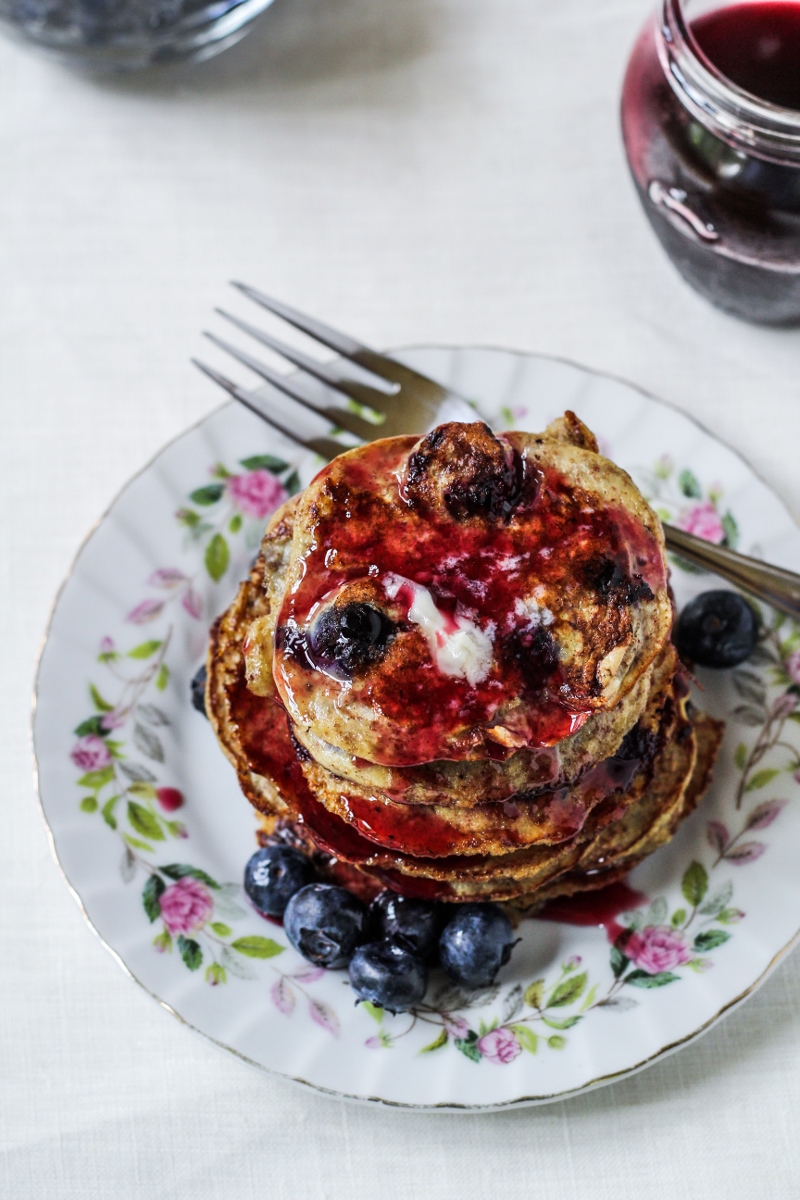 Flour-Free Banana and Coconut Pancakes
Recipe from Vegetarian Everyday. Serves 3-4.
3 ripe bananas

6 large eggs, lightly beaten
1/2 c. shredded dried coconut, plus extra for sprinkling
1 c. fresh blueberries, plus extra for serving
1/2 tsp ground cinnamon
2 tsp coconut oil, for frying [butter is fine too]
2 TBS maple syrup or plain yogurt, for topping [I used leftover lilac-blackberry syrup]
Mash the bananas with a fork in a medium sized bowl. Add the eggs and coconut and stir to blend evenly. Stir in the blueberries and cinnamon, and set aside.
Heat the coconut oil or butter in a large skillet or on a griddle over medium heat. Spoon 2-3 tablespoons of batter per pancake into the hot pan. The batter is fairly thin, so using an actual tablespoon to do these helps keep it from spreading too much. Cook for about 2-3 minutes per side, flipping carefully (they're a little fragile). Serve hot with extra blueberries and maple syrup.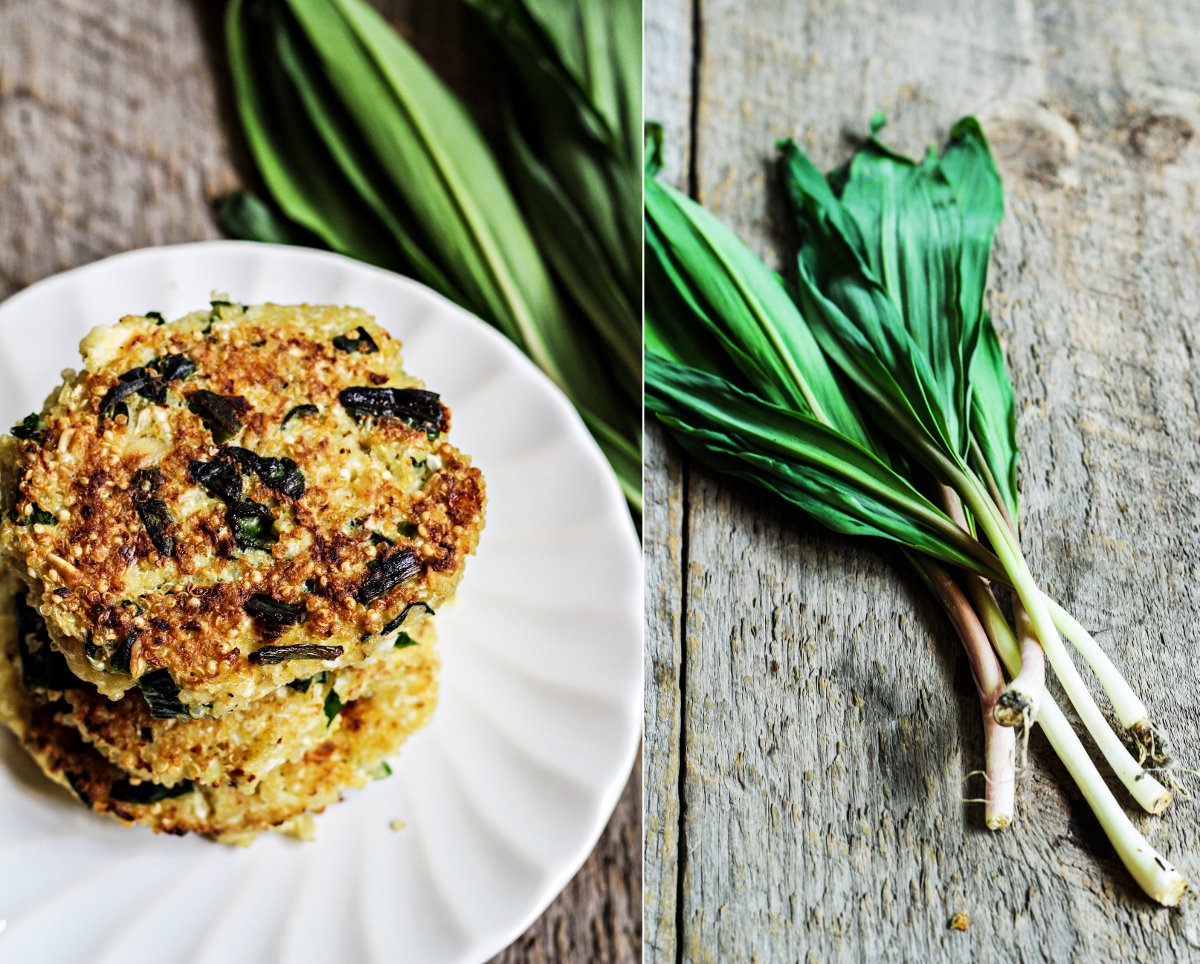 Quinoa & Cauliflower Cakes with Ramps
Recipe from Vegetarian Everyday. Makes 12 cakes.
1 c. white quinoa

1 2/3 c. cauliflower florets, from one medium head of cauliflower
6-8 ramps, cleaned and coarsely chopped
4 large eggs
1 1/3 c. crumbled feta cheese
3/4 c. rolled oats
sea salt and freshly ground black pepper, to taste
2 TBS Ghee, coconut oil, or olive oil for frying
Combine 2 1/4 c. water, the quinoa, and a pinch of salt in a medium saucepan. Bring to a boil, reduce to a simmer, then cook for 15-20 minutes, until quinoa tails have unfurled. Drain and set aside.

Pulse the cauliflower in a food processor until it has a rice-like texture. Scrape into a bowl and add the cooked quinoa, ramps, eggs, feta, oats, and salt and pepper to taste. Stir until evenly combined. Cover and place in the fridge for 30 minutes to 1 hour, to firm the mixture.
Form the mixture into small patties with your hands, squeezing out any excess liquid. Heat the Ghee or oil in a large frying pan over medium heat, then add the patties a few at a time and cook for 3-4 minutes per side, or until golden brown. Drain on a paper towel. Serve warm or cold.
1