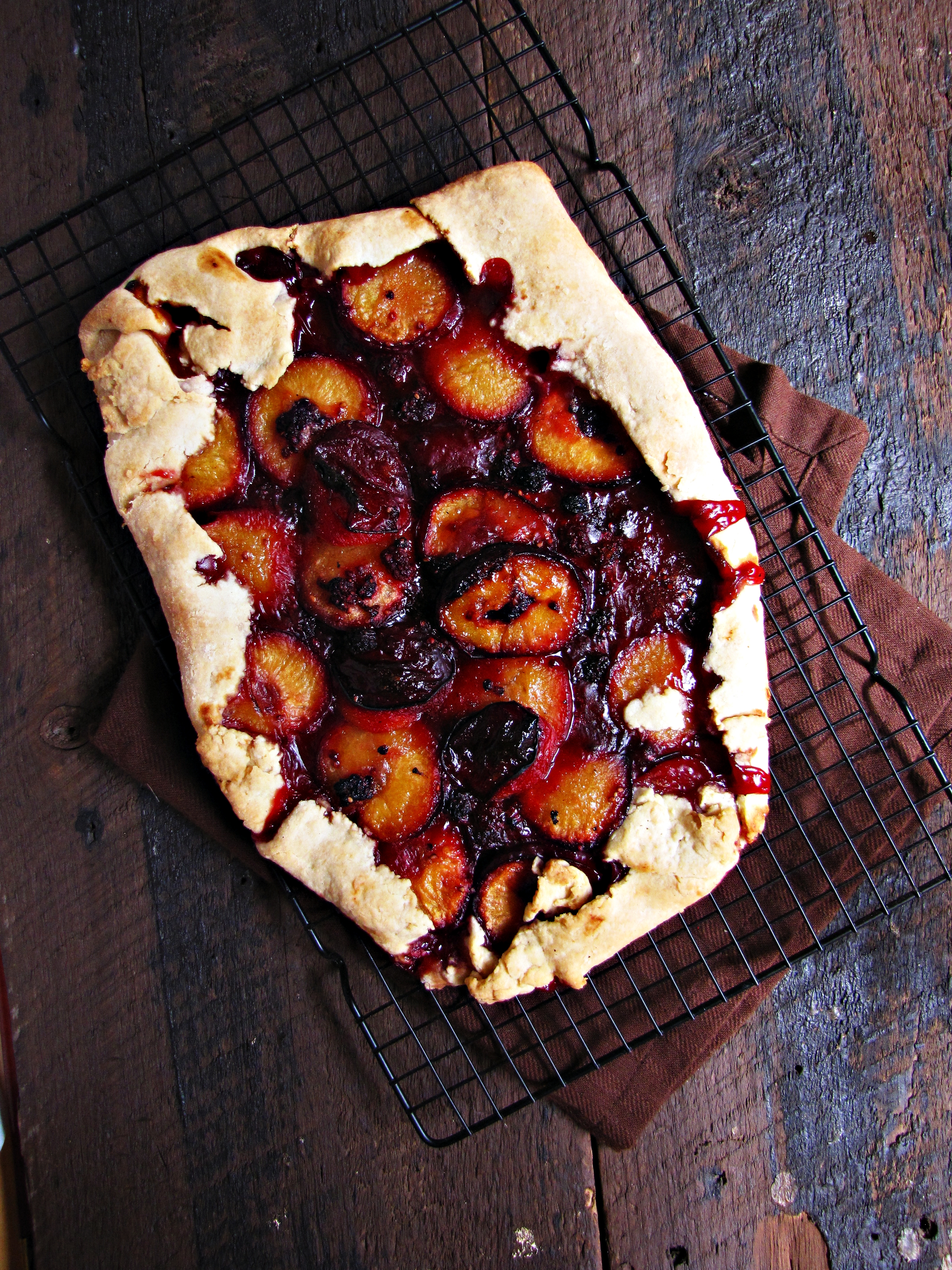 Trev and I had a little BBQ at my place this weekend – just a few good friends who all happened to be in town at the same time.  One is starting up at Harvard Law, another passing through between summer camp in Maine and hut-keeping on the AMC.  My roommate joined in as a study break, and a good friend from work stopped by as well.  It was the sort of crowd that caused minimal stress, and the sort of messy, hand-held food you should only eat with people you're not trying to impress – ribs slathered in tangy sauce, Mexican-style grilled corn rolled in mayo and chili-flecked parmesan cheese, chocolate-stout cupcakes with a mess of espresso frosting, and this galette, sliced and served like pizza.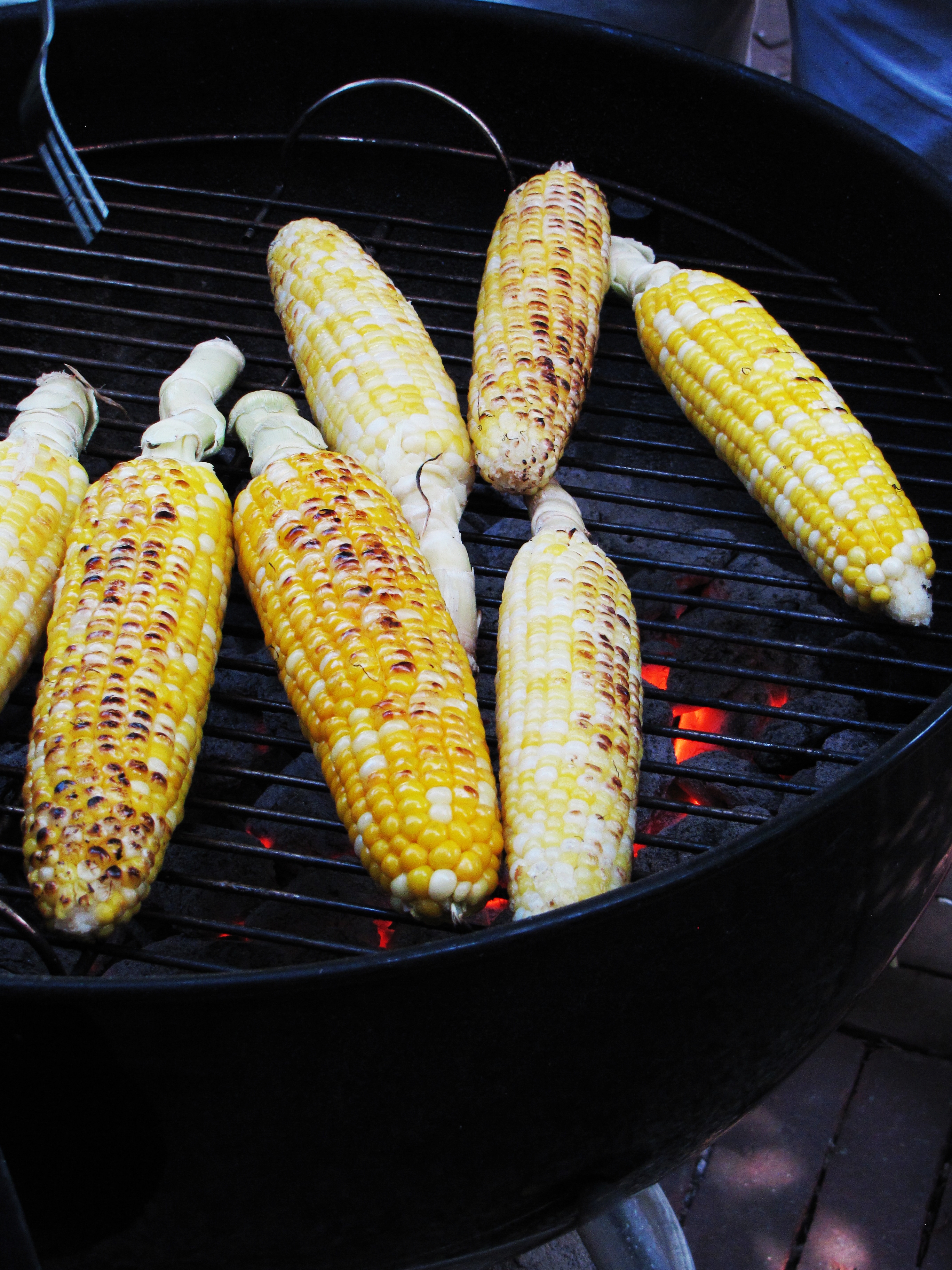 The galette was a bit of a last minute decision.  Initially I had planned to make a much fancier puff-pastry based tart, but the frozen puff pastry at Wholefoods was $10 a package.  Ten dollars!  I might as well just buy a pie for that price.  Anyway, with a bag of plums and a carton of blackberries I picked in Andover last week both languishing in the fridge, I went simple and rustic and it was just right for a casual Saturday afternoon.  A drizzle of creme de cassis in the filling added some depth.  I managed to snag a few pictures before I got distracted by good company and cold Blue Moon beer, so I thought I'd share it with you.
Anyway, just a quick hello.  Hope everyone's week got off to a good start, and I'll be back on Wednesday with a delicious frozen treat that's also healthy enough to be featured on Greatist.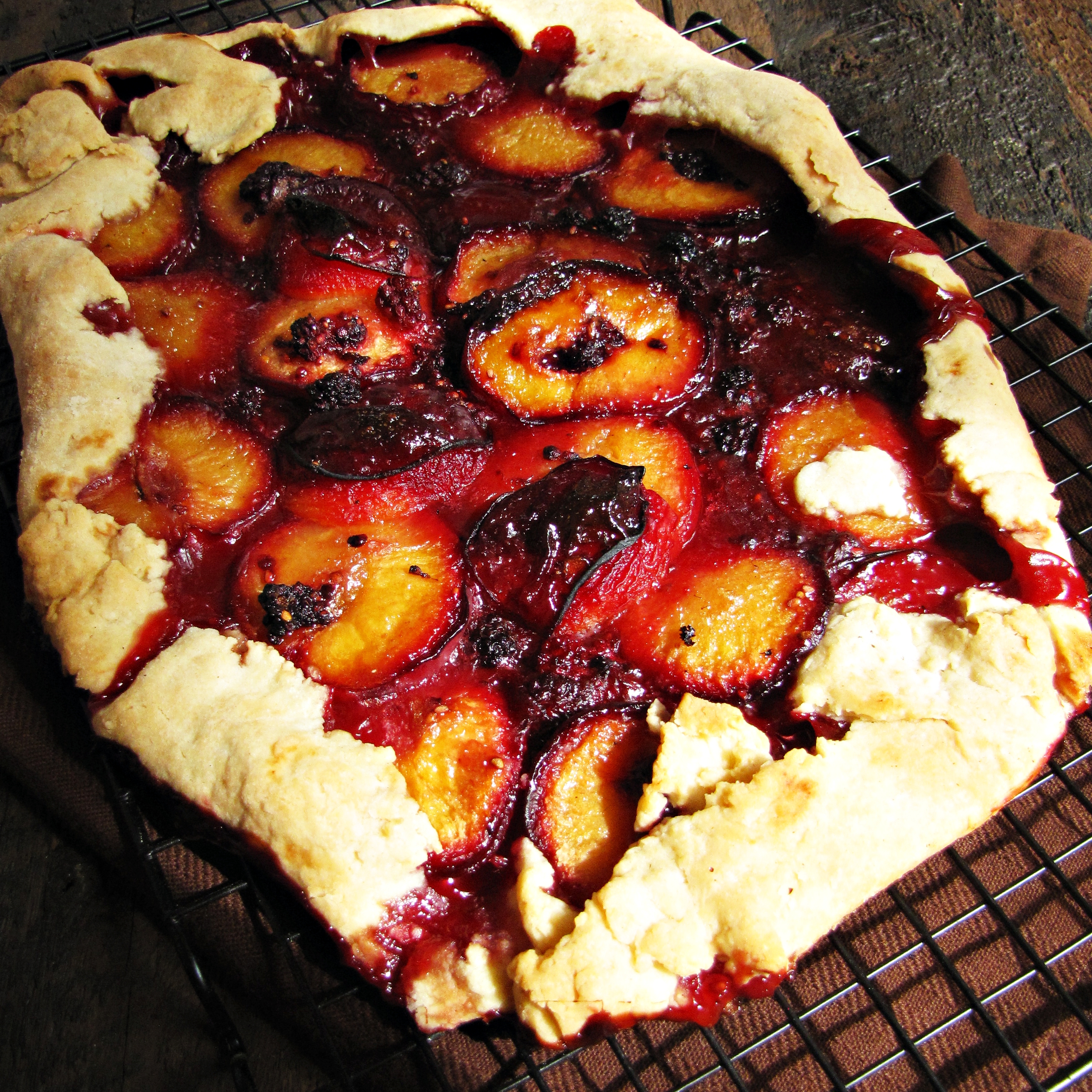 Plum, Blackberry, and Cassis Galette
A Katie at the Kitchen Door original.  Serves 6.
1 1/4 c. flour
1/4 tsp salt
1 stick very cold butter
6-8 TBS ice cold water
1 1/2 lb ripe plums, pitted and thickly sliced
1 c. fresh blackberries
1/2 c. sugar
2 TBS cornstarch
1/2 tsp lemon juice
1/3 c. creme de cassis
Make the pie crust: whisk together the flour and the salt in a medium bowl.  Cut in the cold butter, and blend with a pastry cutter until the mixture is coarse with lumps no larger than a pea.  Add the water 1 TBS at a time, stirring with a fork between additions, until the dough comes loosely together.  Turn the dough out onto a piece of plastic wrap and wrap tightly.  Refrigerate for 1 hour.
Preheat the oven to 425°F.  In a large bowl, mix the plums, blackberries, sugar, cornstarch, lemon juice, and creme de cassis.  Let sit 5 minutes.  Roll out the dough into a large oval on a well-floured surface, then transfer to a baking sheet.  Pile the plum filling into the middle of the galette, leaving at least an inch around the edges on all sides.  Fold the edges of the dough over the filling and press down.  Bake at 425 for 20 minutes, then lower the heat to 350°F and continue baking for 25-30 minutes longer, until filling is bubbly and crust is golden brown.  Don't worry if the filling bubbles out somewhat – it's that kind of dessert!
0