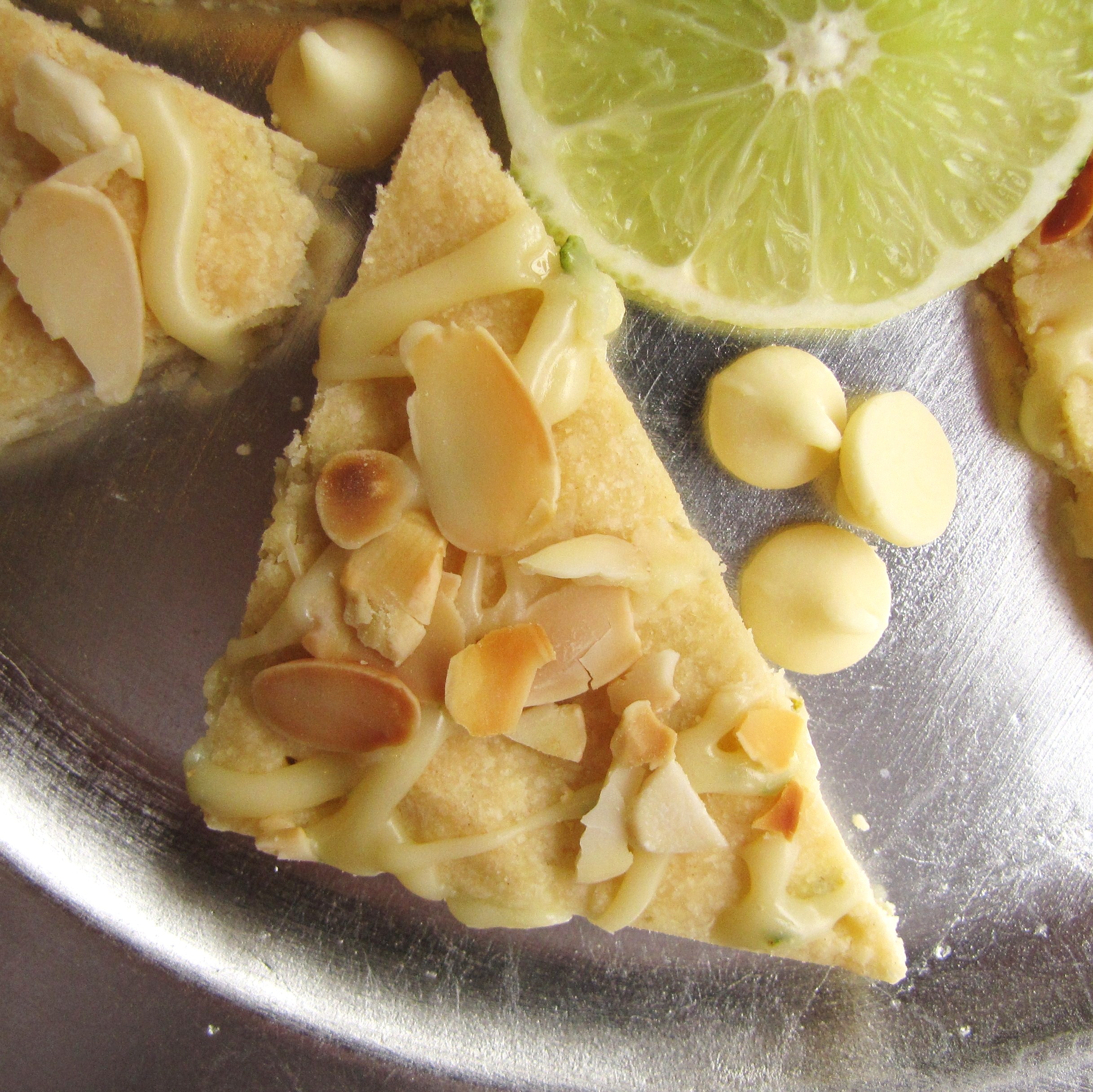 In an ideal world, I would have time to bake 10 different kinds of Christmas cookies, and then come Christmas day lay out a beautiful plate of differently shaped and colored and flavored treats.  (Yes, this is actually something I fantasize about.  I also fantasize about normal things like inheriting a villa in Italy and spending all day in a king-sized hotel bed with 15 pillows, but occasionally I fantasize about having perfect displays of baked goods.  C'est juste moi.)  In the real world, I have time to bake exactly 0 kinds of Christmas cookies, meaning that I will probably end up making 2 to 3 different kinds at odd hours of the morning when I should be studying for my steel final or writing the research term paper that I've been procrastinating literally since September.  Oops.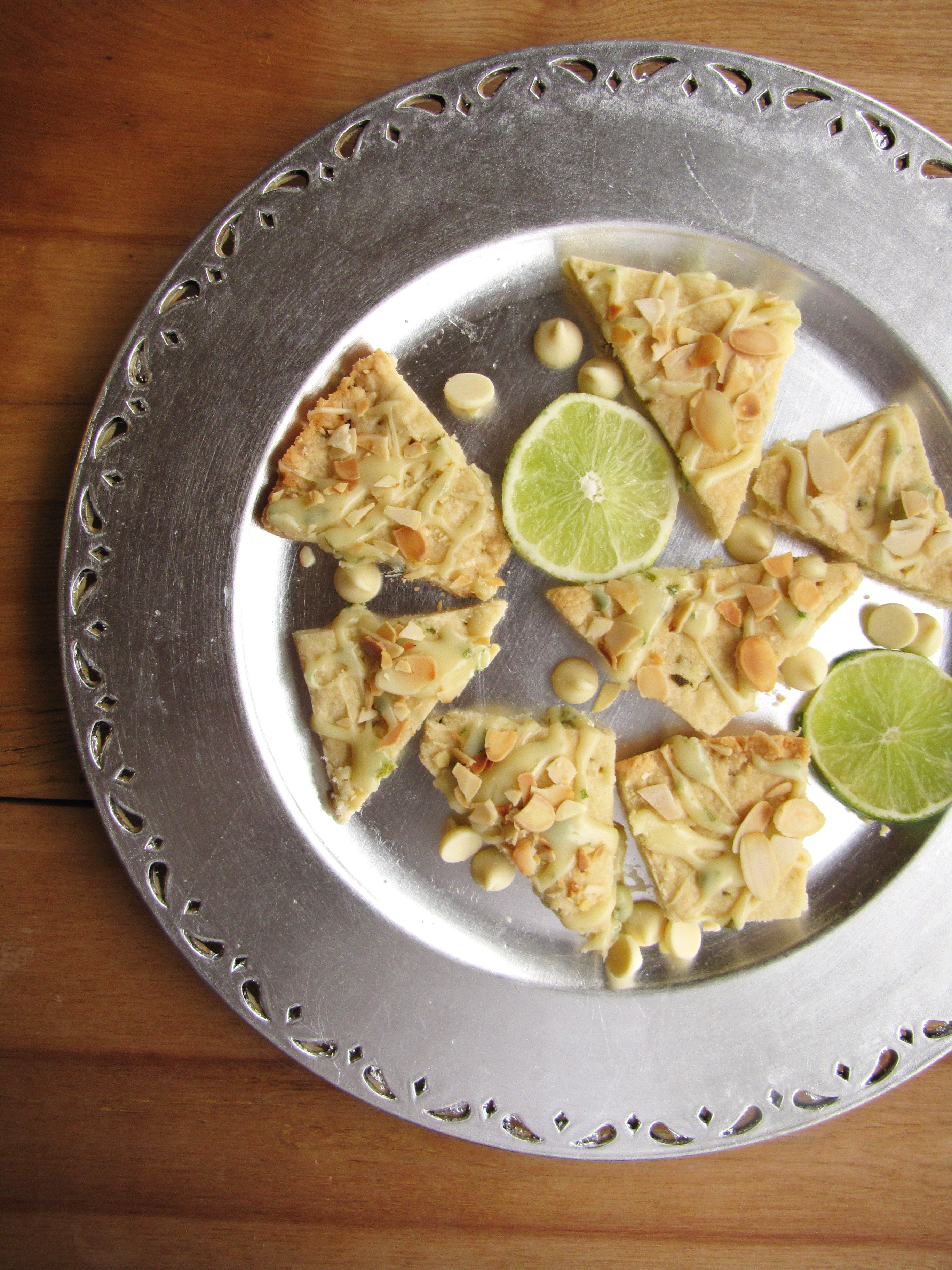 I can't decide how much of a problem my tendency to use baking as a form of procrastination is.  I don't really think it's normal – most people are content with facebook and reruns of Modern Family – but at least it's semi productive.  Or at least that is how I would like to justify it to myself.  For example, the night before fall break while working on yet another impossible matrix structural analysis problem set (yeah, I'm trying to impress you with the names of my classes), I decided at midnight to make 2 different kinds of apple muffins to bring with me to Tim's house the next morning.  A nice, really poorly timed idea.  Then, the night before my steel midterm, which I began studying for at 9pm, I made an executive decision at 11pm that making banana bread would take approximately 5 minutes and be a great study break.  If you are ever thinking of making the same executive decision here are a few notes.  Note 1: making banana bread takes more than 5 minutes.  Note 2: once you make the banana bread you might find that it's 11:45 and you feel kind of like taking a shower.  Note 3: after your shower it will be 12:15 and you will need time to eat 4 slices of banana bread.  Note 4: after eating too many slices of banana bread you will fall asleep, fat and happy and totally unprepared for your steel midterm.  Note 5: you will now need to do exceptionally well on your steel final and abstain from absolutely all baking for the 24 hours beforehand.  Period.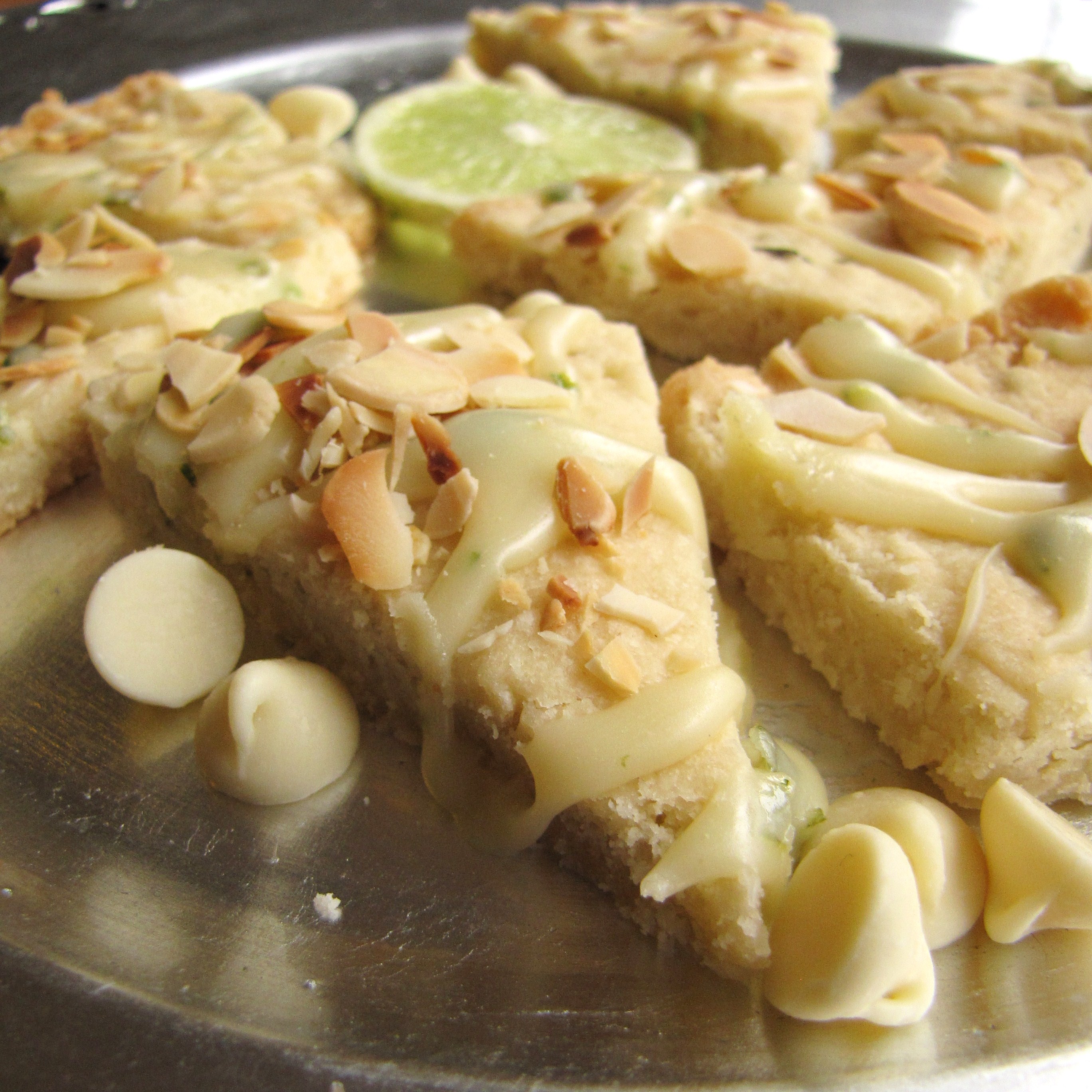 Occasionally, however, I behave like a responsible human being and set aside an hour or two of weekend time to bake.  For example, this morning.  When I made these shortbread cookies because shortbread is this month's challenge over at Have the Cake.  I actually got really excited when I saw this challenge, especially since I haven't been able to participate for a few months and I knew something as simple but changeable as shortbread would get me in the kitchen stat.  There were several shortbread recipes I wanted to try, and I might still try the savory parmesan-rosemary recipe I found, but in the end I decided to go with these lime and white chocolate shortbreads because they seemed festive enough to fit the bill of my first holiday cookie.
I think I would give these cookies a 3.5 out of 5 – there's room for improvement.  I liked the flavors of the cookie and topping, but the texture of the lime zest in the cookie threw me off.  It made the cookies a bit crunchier than I thought they should be.  These cookies are also fairly crumbly, but since this is my first time making shortbread, I'm not sure how much of that is because of my technique and how much because of the recipe.  I would like to try these again omitting the lime zest from the cookie and using concentrated lime oil or lime extract instead of the almond extract, as I think that would give the cookies more flavor and a better texture.  I would keep the topping the same, as it was quite yummy and went well with the buttery cookie.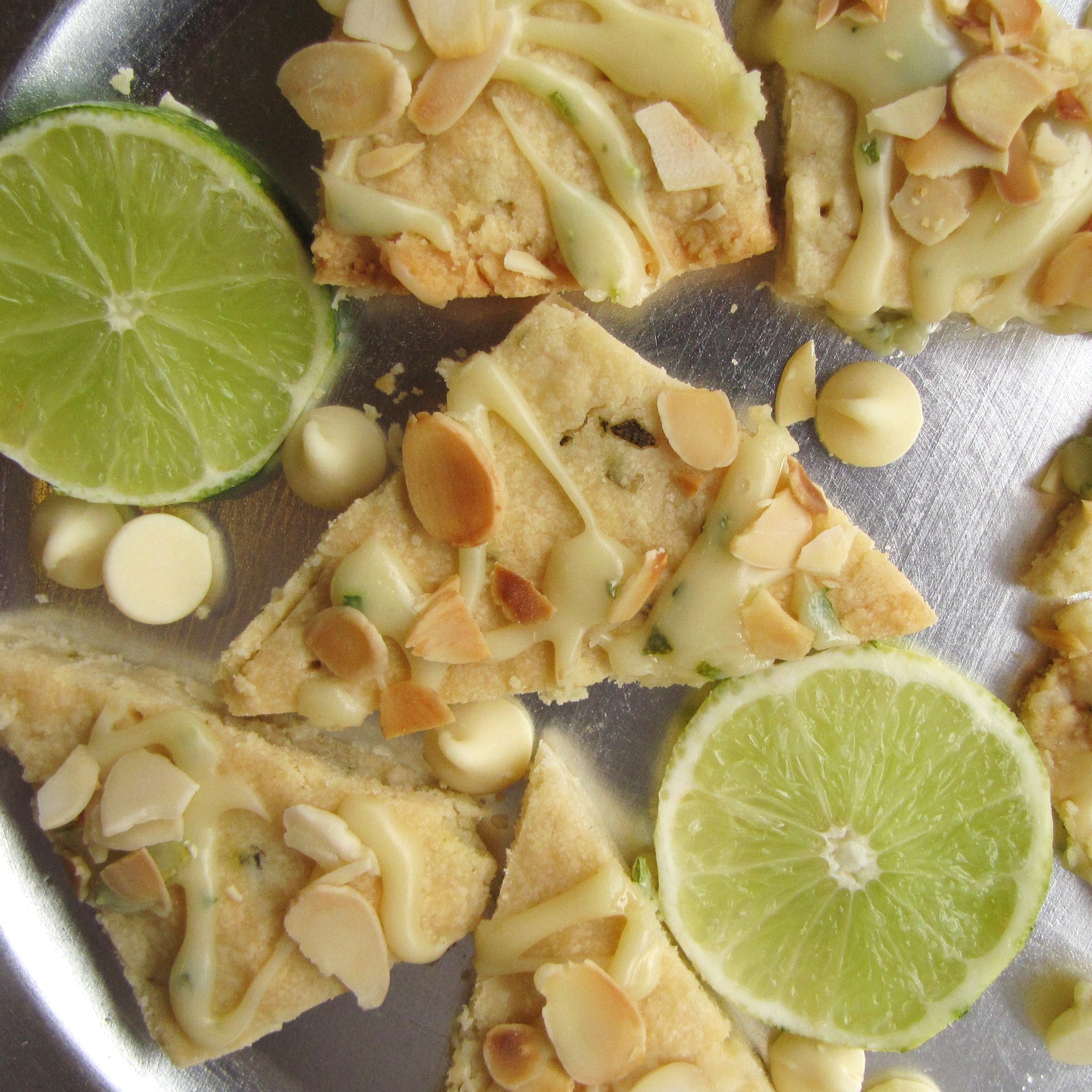 Lime Shortbread Cookies with White Chocolate and Almonds
Adapted from Bon Appetit.  Makes 24 cookies.
2 c. flour
1/2 c. powdered sugar
1/2 tsp. salt
2 sticks chilled, unsalted butter
3 TBS lime zest, divided
1 tsp. almond extract
4 oz. white chocolate
juice from 1 lime
1/3 c. sliced, blanched almonds, toasted until golden then chopped
Preheat oven to 325°F.  Butter a 13×9 metal baking pan.
In a large bowl, mix together flour, powdered sugar, and salt.  Mix in 2 TBS of lime zest and almond extract.  Cut cold butter into flour in small pieces, then use pastry cutter or hands to blend until even and can be pressed together into a loose ball.
Press dough evenly into prepared pan.  Use a fork to poke holes all over dough.  With a sharp knife, cut evenly sized triangles into dough, cutting all the way through dough.  Bake cookies for 35-45 minutes, or until golden brown and firm.  Upon removal from the oven, immediately use knife to recut through earlier markings.  Let cookies cool in pan on rack.  When cool, carefully remove from pan.
Bring a medium pot of water to a gentle simmer.  In a smaller pot, place white chocolate, remaining 1 TBS of lime zest, and lime juice.  Melt chocolate over simmering water, stirring all the while.  When thin enough, use a fork to drizzle lime-chocolate mixture over cookies, then top cookies with toasted almonds.
0