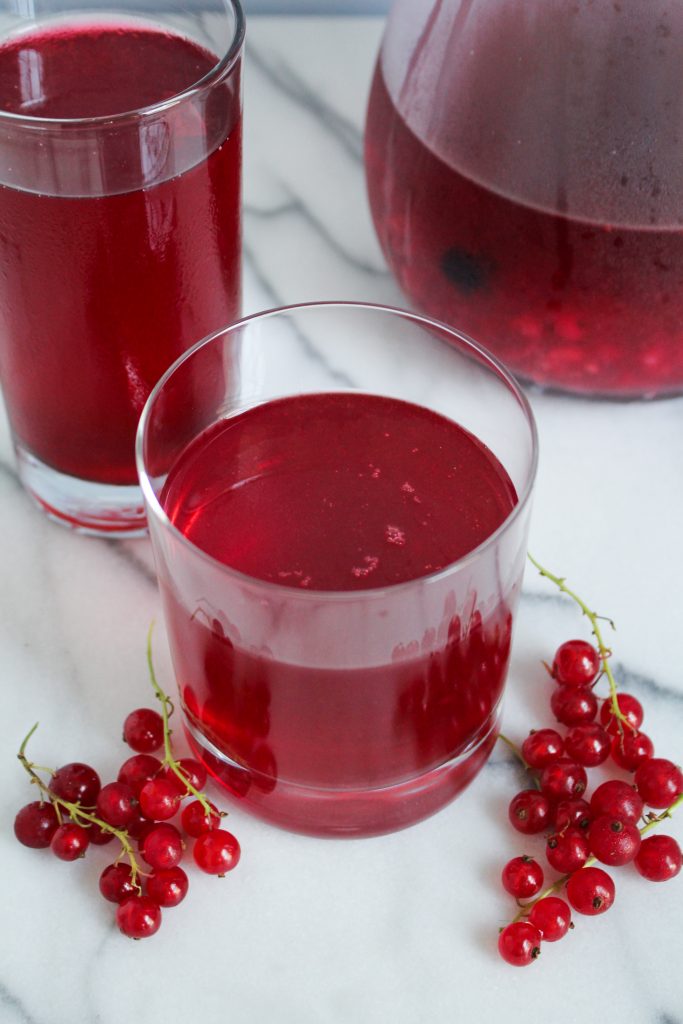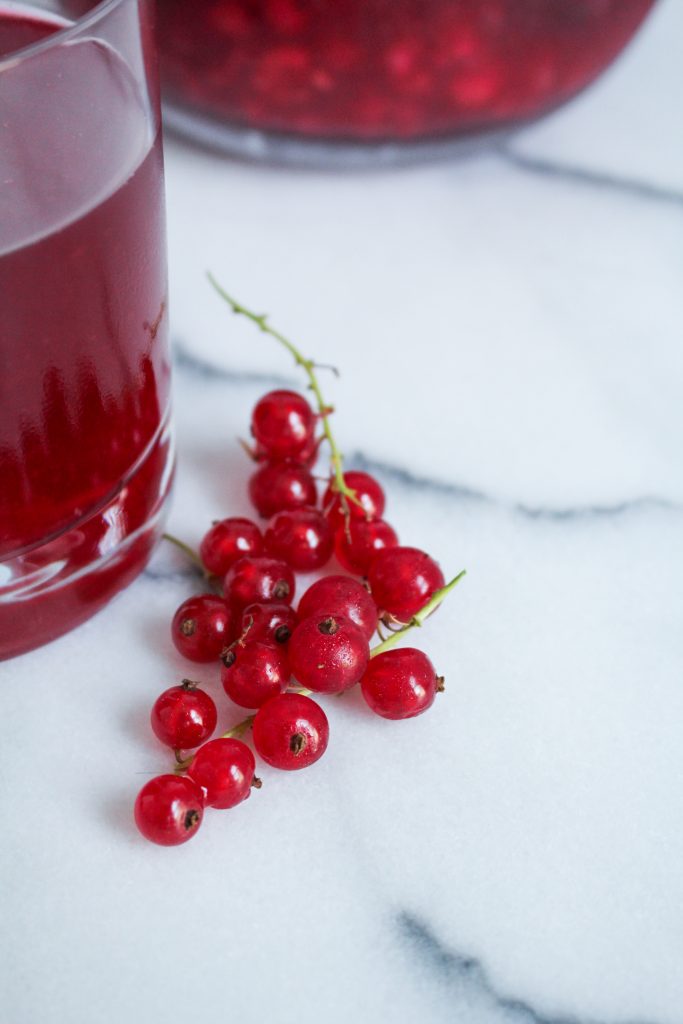 In our office in Russia, there's a little dining room with a table for four right beside the cafeteria. There's a white tablecloth, big classical-style windows, and two heavy wooden doors – one to the cafeteria and one to the kitchen. As soon as you sit down, an older woman in a blue-and-white checked apron comes through the second door, hands you the day's menu, and comes back 30 seconds later to take your order. It's all very cozy and efficient and Russian. I loved the food in that little cafeteria – the meat-potatoes-cabbage-sour cream approach to cuisine definitely appeals to me, and I think traditional Russian cooking is very tasty, despite the bad rap it gets. And every day I ordered kompot, a sort of chilled, sweetened fruit juice. I discovered it on my very first trip to Russia, three years ago, and never looked back. (Three years! Have I really been traveling on this crazy schedule for three entire years?)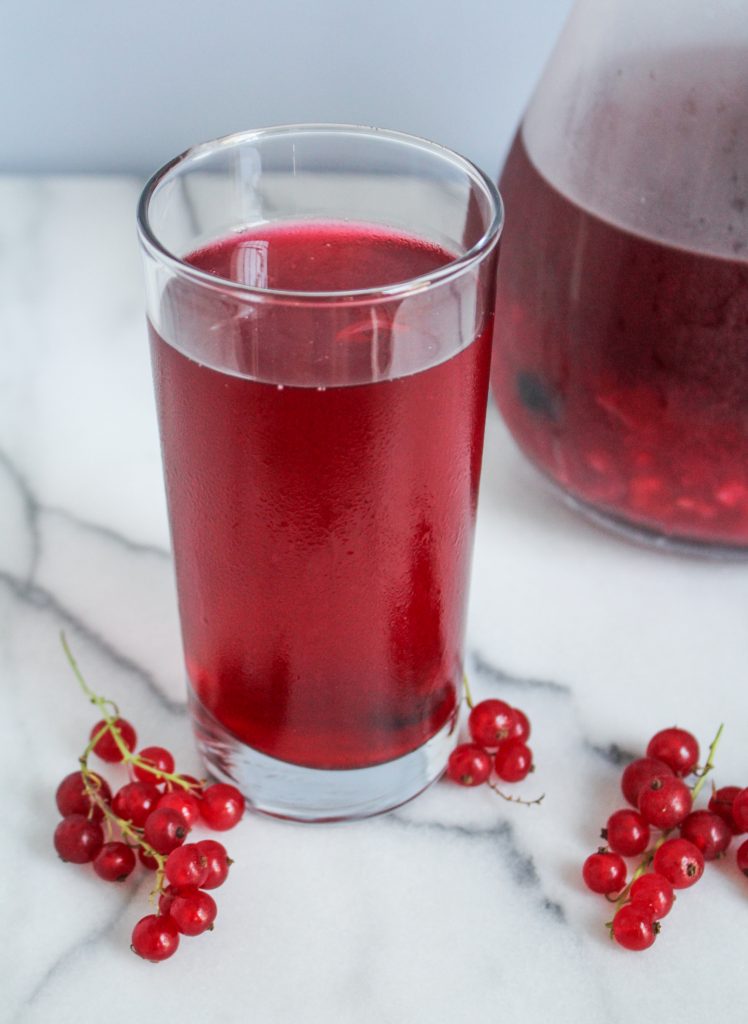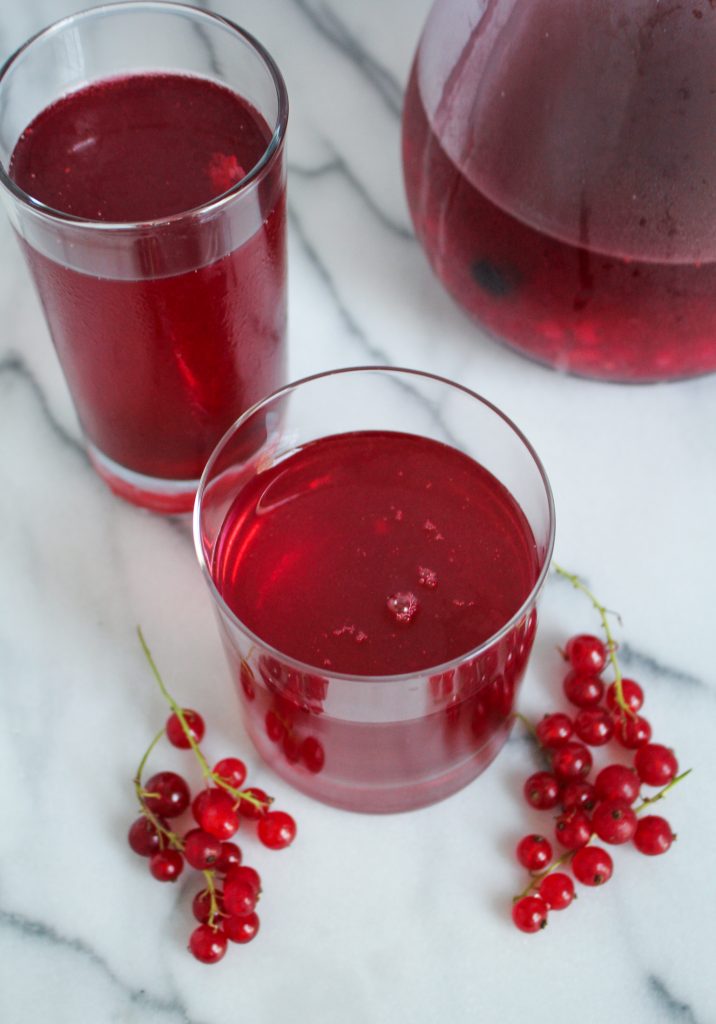 I think kompot might be tied with lemonade for the ultimate summer drink. It's sweet, tangy, cold, and fruity – the perfect thirst-quencher when you're parched but water won't quite do the trick. It's very simple to make. While in Russia I had it made with pretty much every possible combination of summer fruit, so you don't have to worry too much about the ingredients – you can make it with whatever fruit you have on hand. But my favorite version is made with red currants, a fruit that I will always associate with Russian summers, so that's what I've made here.
Like what you just read? Subscribe to Katie at the Kitchen Door in the box on the right, on Feedly or Bloglovin', or follow along on Facebook, Twitter, Pinterest, and Instagram. Thanks for reading!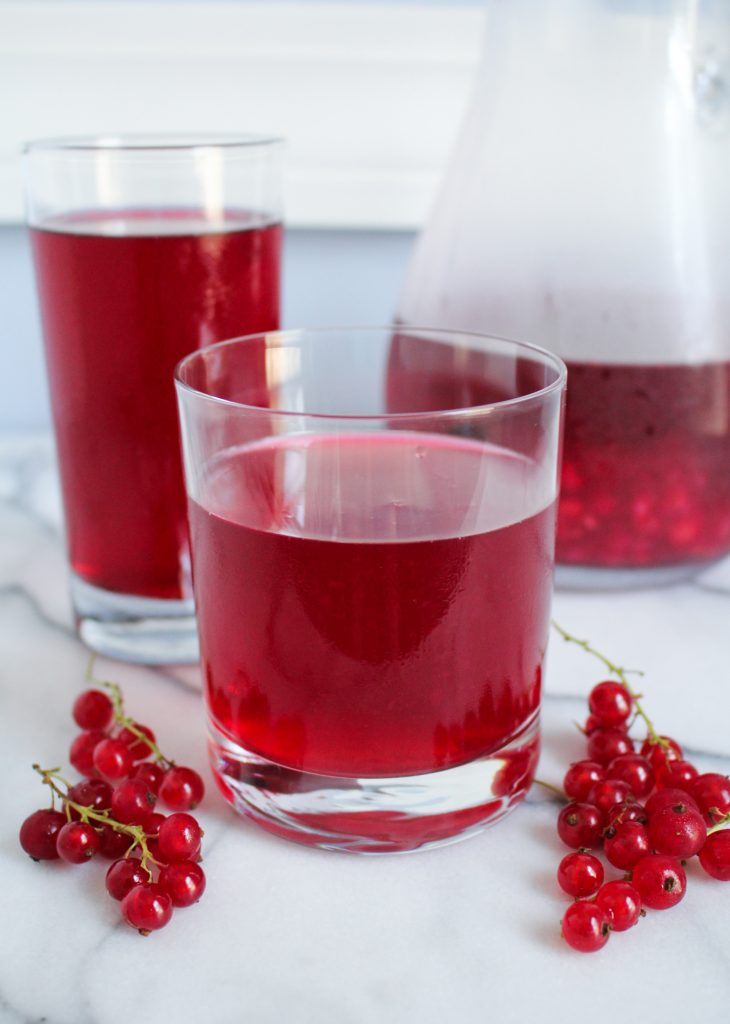 Red Currant Kompot
Makes 10 half-cup servings.
½ c. fresh raspberries
½ c. fresh blueberries
1 c. fresh red currants, removed from stems
5 c. water
½ c. sugar (or more to taste)
Add the berries, currants, and water to a large saucepan. Bring to a gentle simmer over medium heat and simmer for about 5-7 minutes, until the water is deeply colored and the berries have just started to break down but have not lost their shape. Remove from the heat and stir in the sugar until it is dissolved. Taste and add more sugar if desired. Let the mixture cool to room temperature, then pour the juice and approximately half of the fruit into a pitcher and refrigerate until thoroughly chilled. (Reserve the remaining fruit for another use, such as topping ice cream or yogurt). Serve cold.
4