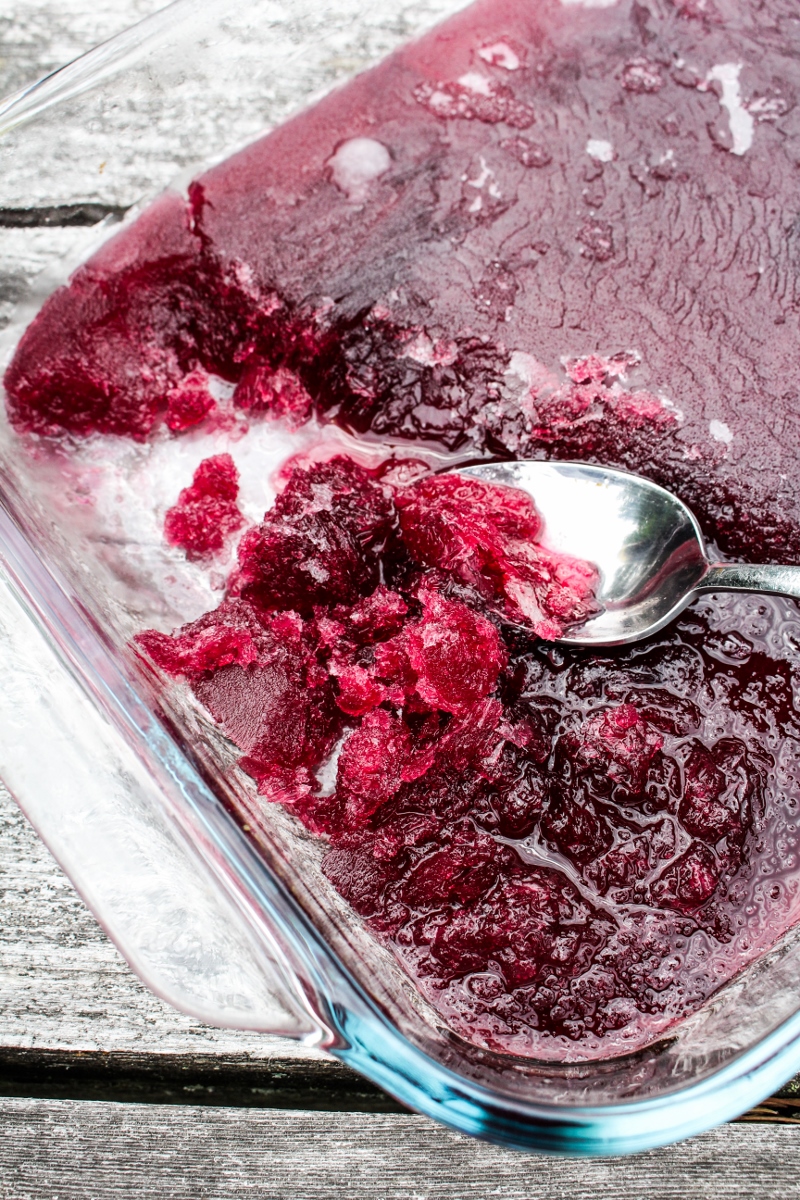 I've been absolutely luxuriating in summer for the past week. Long afternoons spent sunning on the raft, hikes up and over hard rock and pine needle floors, piping hot fried fish sandwiches eaten overlooking the ocean, runs timed to coincide with brilliantly colored sunsets, early morning boat rides with thermoses of coffee to watch the harbor seals and pretend to fish, massive ice cream sundaes taking the place of lunch, reading a book on the season's inaugural sail, and giant burgers topped with blue cheese and spicy onions and grilled to perfection. One of my new year's resolutions was to engage more, live more, do more – or perhaps, to put it in the reverse, to spend less time doing nothing, or nothing-like things like worrying and regretting and waiting. And as nebulous as that sounds, I feel like I've been achieving that, especially during perfect weeks like this last one.
Celebrating the 4th as a cap to this week feels just right – I'm refreshed and energized and ready to celebrate this beautiful country and the gloriousness of summer. As I travel more and more, I've actually come to value being an American citizen more highly – sort of the opposite of what I expected, but this year I'm feeling especially grateful to live here in the good old US of A. Our celebration here in Maine will be small, but Trevor's doing ribs, we'll have some potato salad and grilled veggies, and I made a batch of sangria slushies with lots of fresh berries. Sangria slushies are an idea I've been sitting on for a long time, since I happened upon a company selling pre-made sangria slushie mix at an art fair in Denver a few years back. I thought it was a great idea, and have been meaning to try it at home ever since, but somehow never got around to it. I'm getting around to it now, though. The slushies are sweet and winey and ice cold, and topped with boozey fresh berries – they make an already delicious summer drink just a little more fun.
Like what you just read? Subscribe to Katie at the Kitchen Door on Feedly or Bloglovin', or follow along on Facebook, Twitter, Pinterest, Instagram, or Google+. Thanks for reading!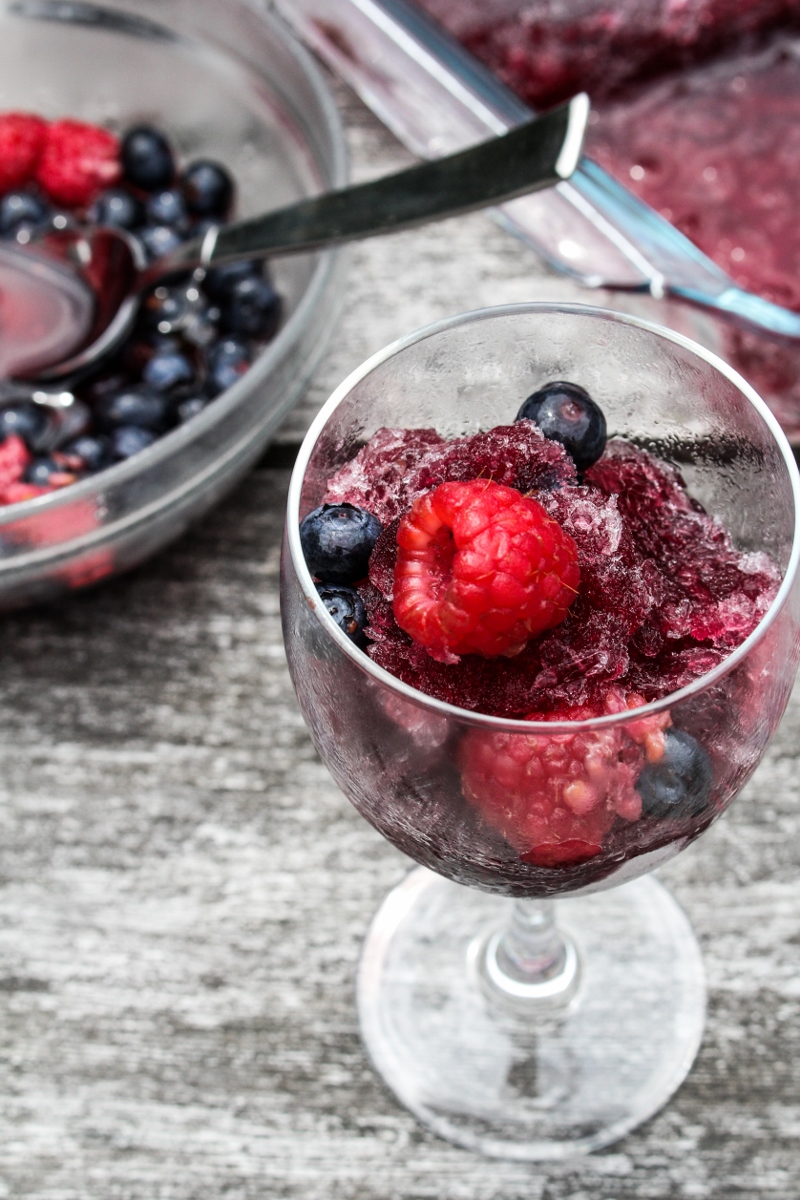 Berry Sangria Slushies
Serves 4. Loosely based on Betty Crocker.
2 c. mixed fresh berries
1/2 c. fresh orange juice
1/2 c. sugar
1 bottle (750ml) of red wine
1 c. water
1/2 c. brandy
Add the berries, orange juice, sugar, and wine to a large pitcher. Stir for a minute to dissolve the sugar, cover, and let sit at room temperature for 3-4 hours to allow the flavors to meld.
Strain the wine into a large glass baking pan, reserving the berries. Add the water to the wine, stir briefly, cover with plastic wrap, and place carefully in the freezer. Freeze until solid, at least 12 hours.
Add the brandy to the reserved berries. Cover and let soak in the fridge until ready to serve.
Just before serving, remove the frozen sangria from the freezer. Use a fork to scrape the top of the sangria and flake it into slush. Spoon into wine glasses, top with the brandy-marinated berries, and serve immediately. Return any extra sangria to the freezer.
1