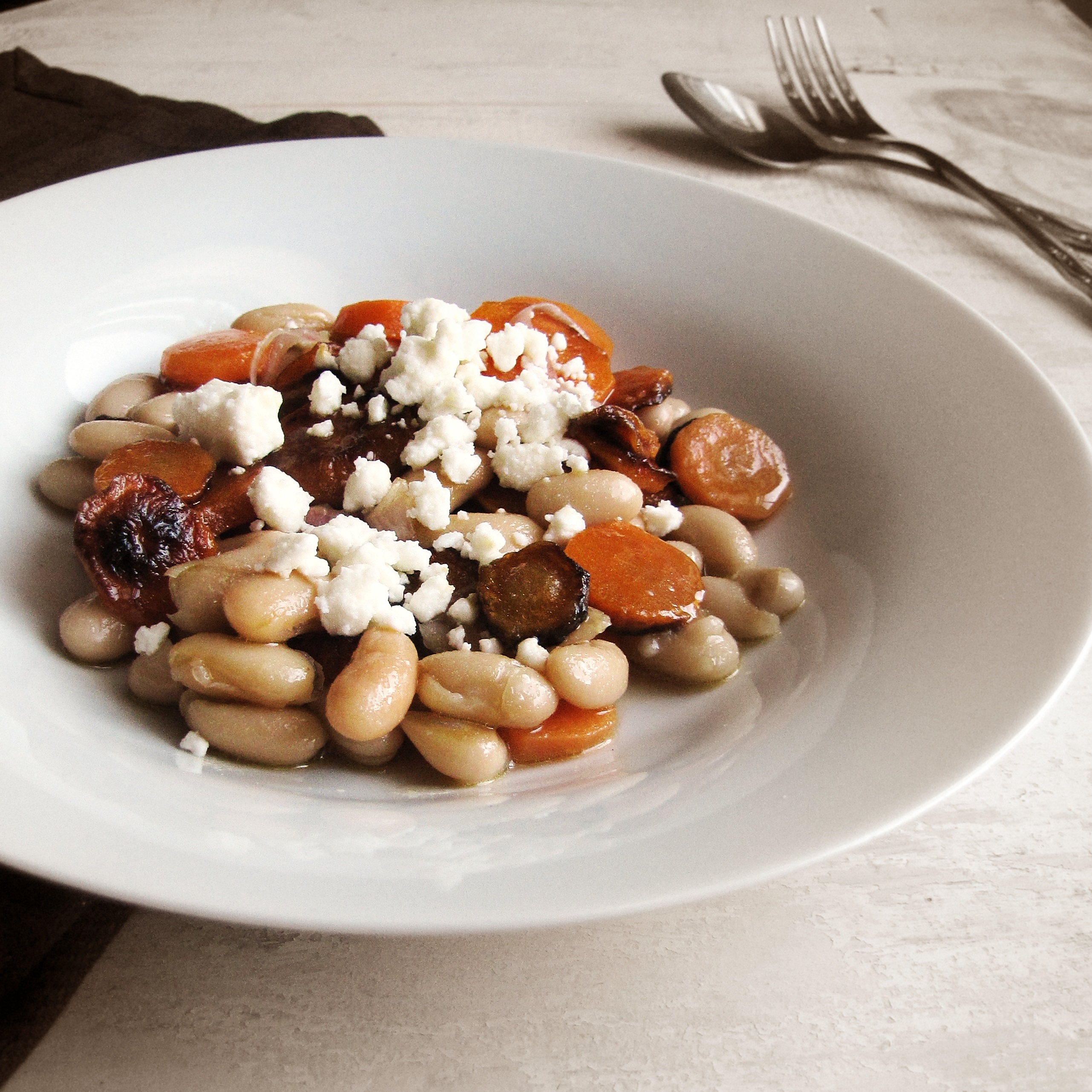 A lot has happened since I last wrote – I've moved into a new house, started my first real job, weathered a hurricane, and learned my way around a new kitchen, meaning I have no shortage of writing material.  Actually, I'm a little overwhelmed by all of the things I could say, and the sudden extreme drop in the amount of free time I have.  I'm sure I'll get used to the new schedule, but for now it still takes me three separate occasions to finish folding a basket of laundry.  So, at least for today, I'm gonna bypass the hurricane and my new kitchen and working life and stick with something I've really been meaning to get to – being less fat.  (Mostly figuratively, but a little bit literally too.)
You may have noticed that things have tended heavily toward the sweet side around here this summer.  First there was plum butter and chocolate crepes, then blackberry financiers, then lemon pound cake, and then blueberry and coconut pie.  All of these things were utterly delicious and worthy of blogging about.  (Except the financiers, which actually were just OK in my book, even though I still managed to eat them all in less than 24 hours.)  I made even more sweet things than I blogged about – reeses pieces cookies, frozen lemon meringue pie for Robbie's birthday, and two other blueberry pies.  The number of times I had pie for breakfast in the 10 days before I left Maine was greater than or equal to 4, decidedly greater than if you extend "pie" to include "freshly picked wild blackberry crumble."  It was a delicious summer for me, but even though I've been doing my best to keep up with running, vacation caught up with me, as well as with my very satisfied but slightly larger than desired middle.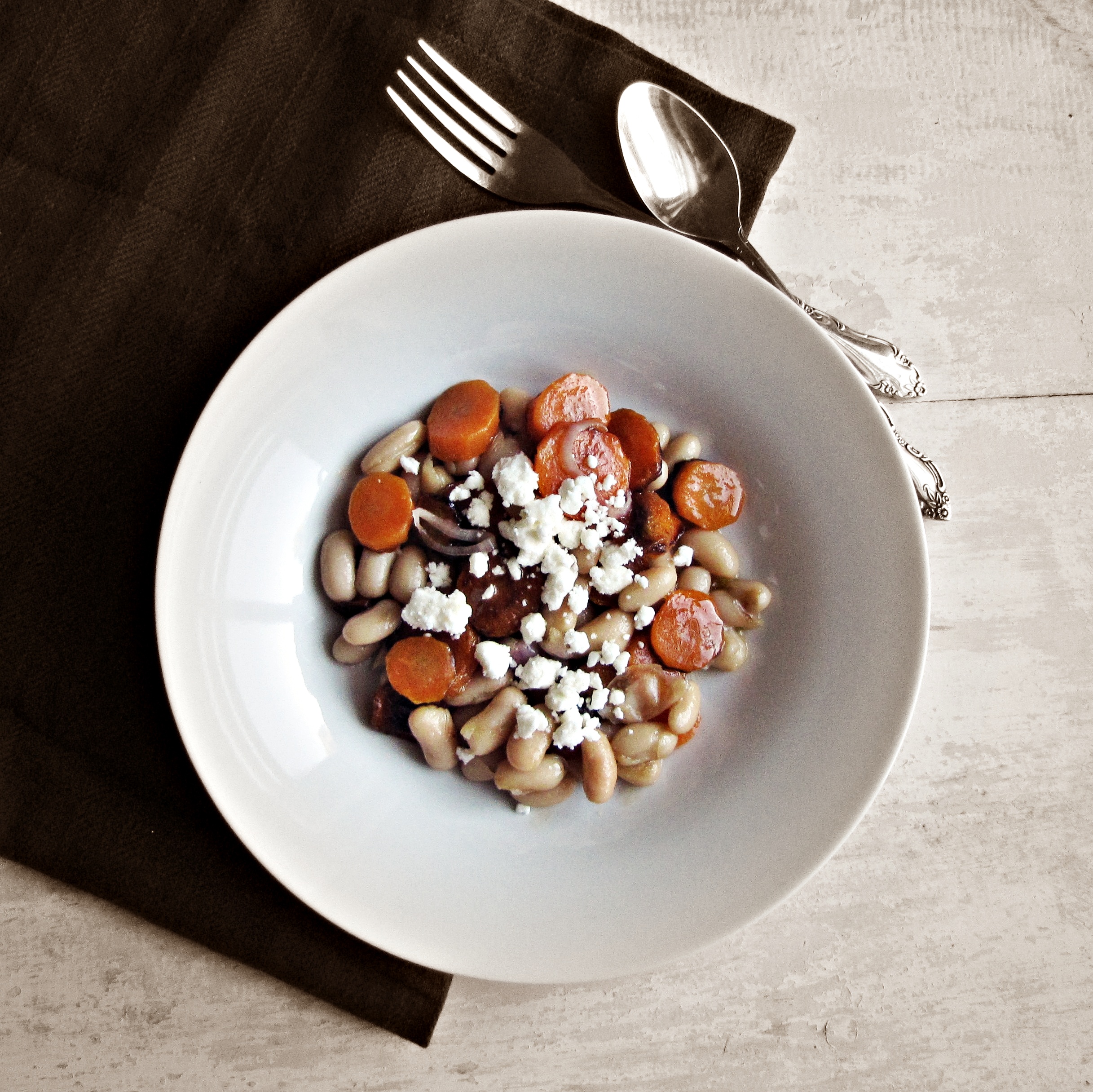 But vacation is over. Literally. Because I just started my job. And not just like a summer job, like a career job.  I AM SO OLD.  But it's exciting.  So it's time for a little bit less pie (at least until apple season), and a little more filling, portable, "I can have you for dinner and still not mind taking you to work the next day" food.  Like this carrot, white bean, and feta salad, which has been a favorite for me this summer.  It's a recipe that I'd had bookmarked since before I started blogging, and when I finally got around to trying it at the beginning of the summer, I thought it was just OK.  Warm, filling, tasty, but missing something.  Then, the next day when I was rummaging around for lunch, I reheated it until it was piping hot and added feta cheese, and was totally sold, and I've made at 4 or 5 times since then.  It's also exceedingly easy, so easy that I can throw the carrots on the stove and leave them to caramelize while I get ready for work, then come back 10 minutes later, toss them with the rest of the ingredients, and be ready to go.  Sweet-tox, commence.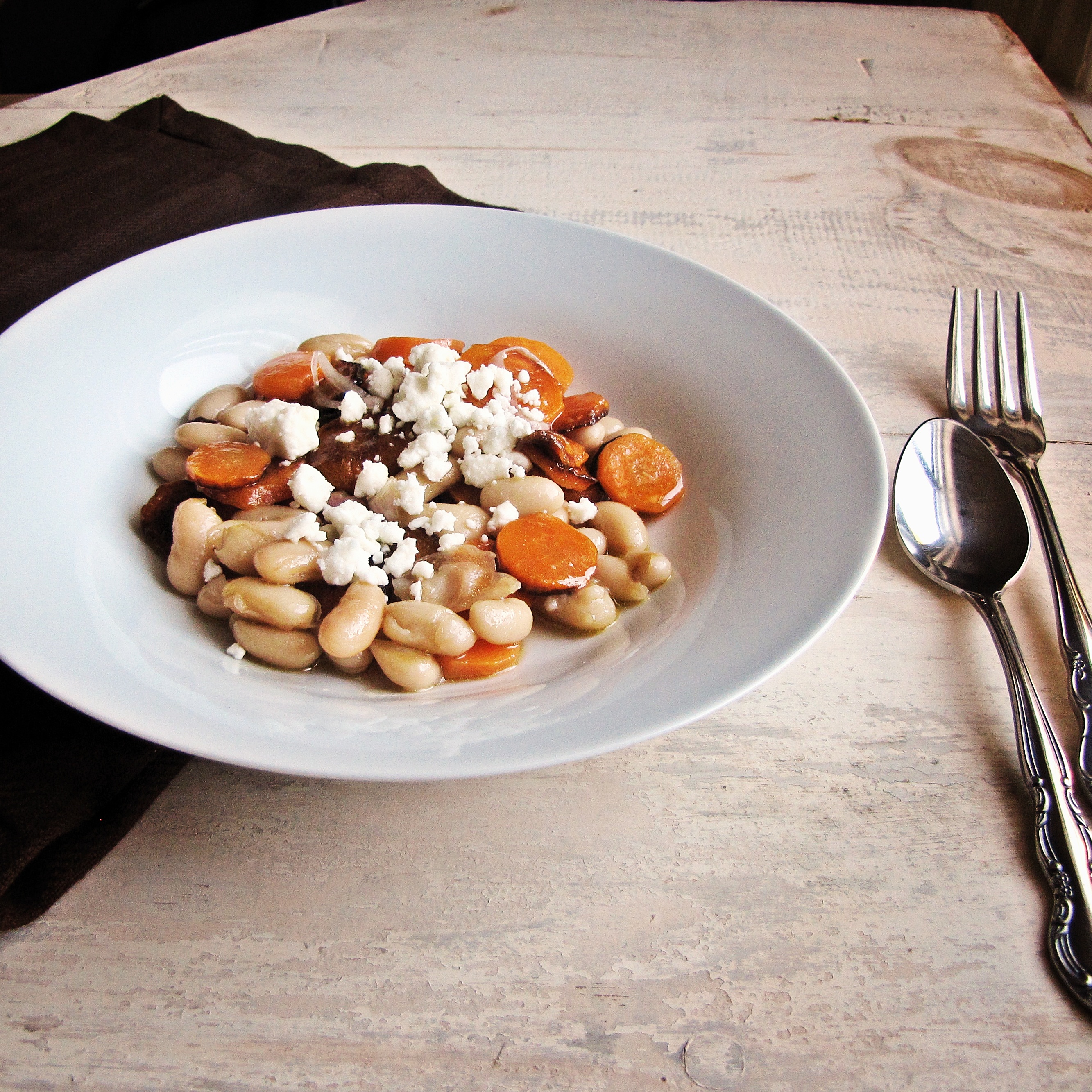 Caramelized Carrot, Cannelini Bean, and Feta Salad
Makes 2 servings.  Adapted from 101 Cookbooks.
3 TBS olive oil
5-6 large carrots
1 can cannelini beans, rinsed well
2 TBS chopped fresh dill, optional
crumbled feta cheese, to taste
1 TBS lemon juice
2 shallots, thinly sliced
sea salt, to taste
2 TBS brown sugar
Heat 1 TBS of the oil in a large pan over medium-high heat.  Peel carrots and cut thinly on the bias, then add to pan in a single layer.  Let cook about 5 minutes, then stir/flip, and continue cooking until carrots are caramelized all over.  If using, add chopped dill about 8 minutes after starting the carrots.  If serving salad immediately, turn down heat to low and let pan cool off slightly then add the beans and heat through – adding beans to the sizzling pan will make a huge mess.  If reheating later, just add the rinsed beans to a large bowl and add the hot carrots to the beans.
In a small bowl, whisk the remaining 2 TBS olive oil with the lemon juice and sea salt, and add sliced shallots.  Let sit 5 minutes, then toss with salad.  Stir in the brown sugar, and serve hot (not just warm!), sprinkled with crumbled feta cheese.