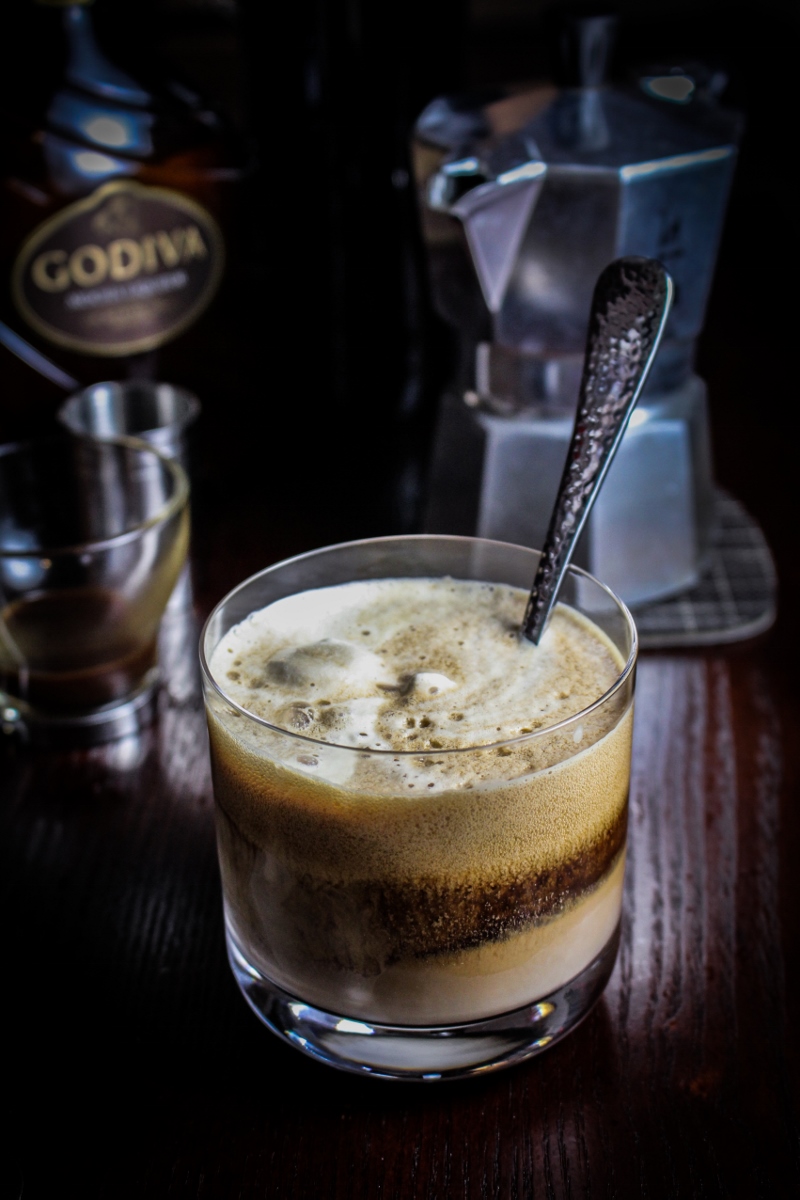 We currently have a very large supply of beer in our house. Six cases plus four extra 22-oz bottles, to be exact. And it's all a very dark, very fresh, very rich Russian Imperial Stout that we brewed ourselves at a place in New Hampshire called Incredibrew (their tagline is "Make beer, wine, and friends!" And they mean it, the other customers are the friendliest). My parents went there years ago with friends, and this year their Christmas gift to Trevor was a gift certificate to cover one batch of beer. It took us several tries to schedule a time where all four of us could go (my parents made their own batch, so we could swap some bottles after), but we eventually made it a few weeks ago. It's a really fun little operation, very well organized and a pretty good deal. You pick one out of dozens of recipes to make, gather your ingredients, get assigned to a copper kettle, and then they walk you through the brewing process. It takes about 2 hours, then your beer sits around for 2 weeks fermenting before you come back and bottle it. The fact that you're carefully supervised means you end up with very good results, and I never realized how much more flavor and zing really fresh beer has.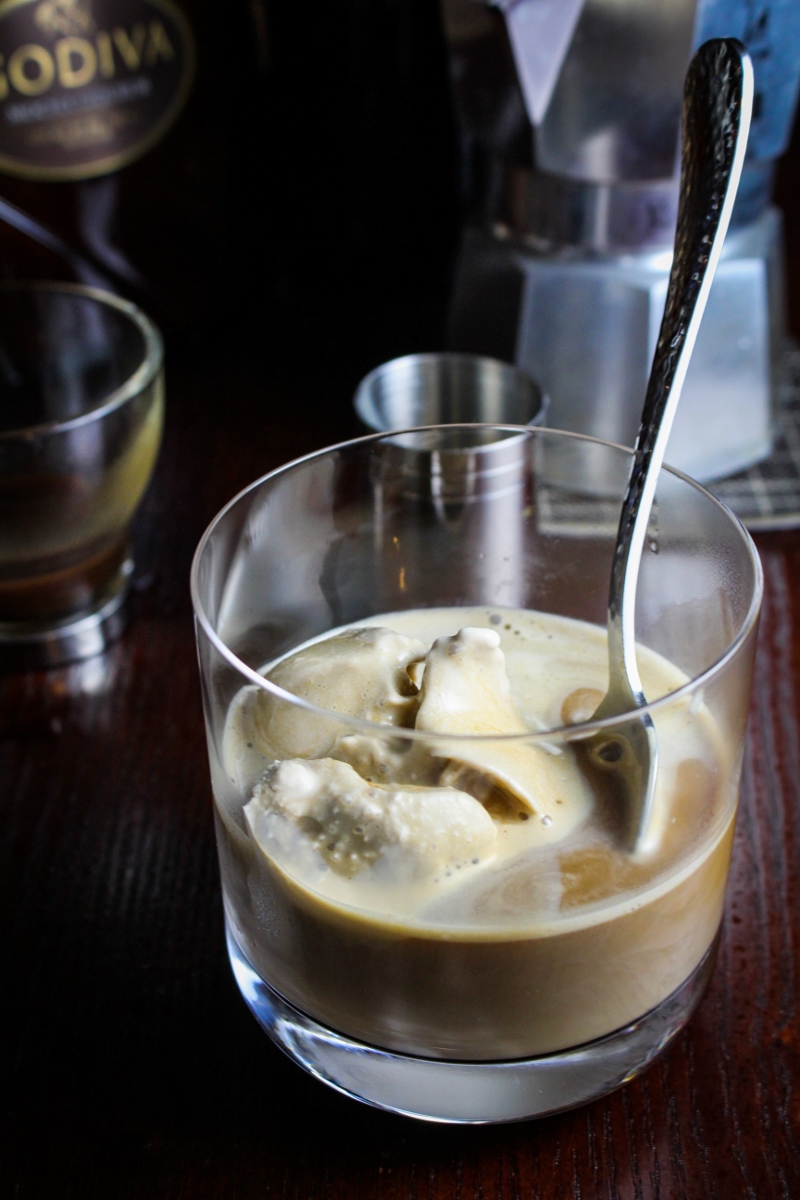 So it's really good, but like I said, we have a lot of it. And while we're excited to be pouring out something so high quality when friends visit, I got Trevor to agree that a few bottles could be spared for cooking projects. Part of the reason I wanted to go with a stout is that it's a great beer for cooking and baking – the sweet chocolatey undertones can really amp up the flavor of a batch of brownies or braised ribs. I have a long list of recipes that I'm going to make with it, but first, I wanted to share a really quick and easy cocktail/dessert from Winter Cocktails – a Chocolate Stout Affogato.
This is a very adult dessert. Besides the fact that it has all kinds of things you're not supposed to give to kids in it (espresso, beer, liqueur) the flavor is rich and mature, not overly sweet and certainly not simple. Both espresso and stout are strongly flavored and have a fair amount of bitterness to them, and when paired with the simple and syrupy sweetness of chocolate liqueur and coffee ice cream, it's a gorgeous mix of sweet and bitter, with the coffee and chocolate undertones of all four ingredients connecting all the flavors together. The temperature and density contrasts – hot thin espresso, cold creamy ice cream, cold frothy beer – add another element of complexity, at least for the first few bites, before it all melts into one delicious mixture. Since the effort in throwing this together is absolutely minimal – brewing a pot of espresso is the most time consuming task – these are the perfect dessert to end your next dinner party. I promise, they're so elegant and delicious your guests will have no idea that your copping out on hours in the kitchen to bake that perfect layer cake.
Like what you just read? Subscribe to Katie at the Kitchen Door on Feedly or Bloglovin', or follow along on Facebook, Twitter, Pinterest, Instagram, or Google+. Thanks for reading!
Chocolate Stout Affogato
Adapted from Winter Cocktails. Serves 1.
1 scoop coffee ice cream
1 shot (2 oz.) hot espresso, freshly brewed
1.5 oz. chocolate liqueur, such as Godiva Mocha
1/2 c. stout beer, preferably chocolate stout
Place the ice cream in a glass. Pour the espresso, chocolate liqueur, and stout over the top. Serve immediately.
5