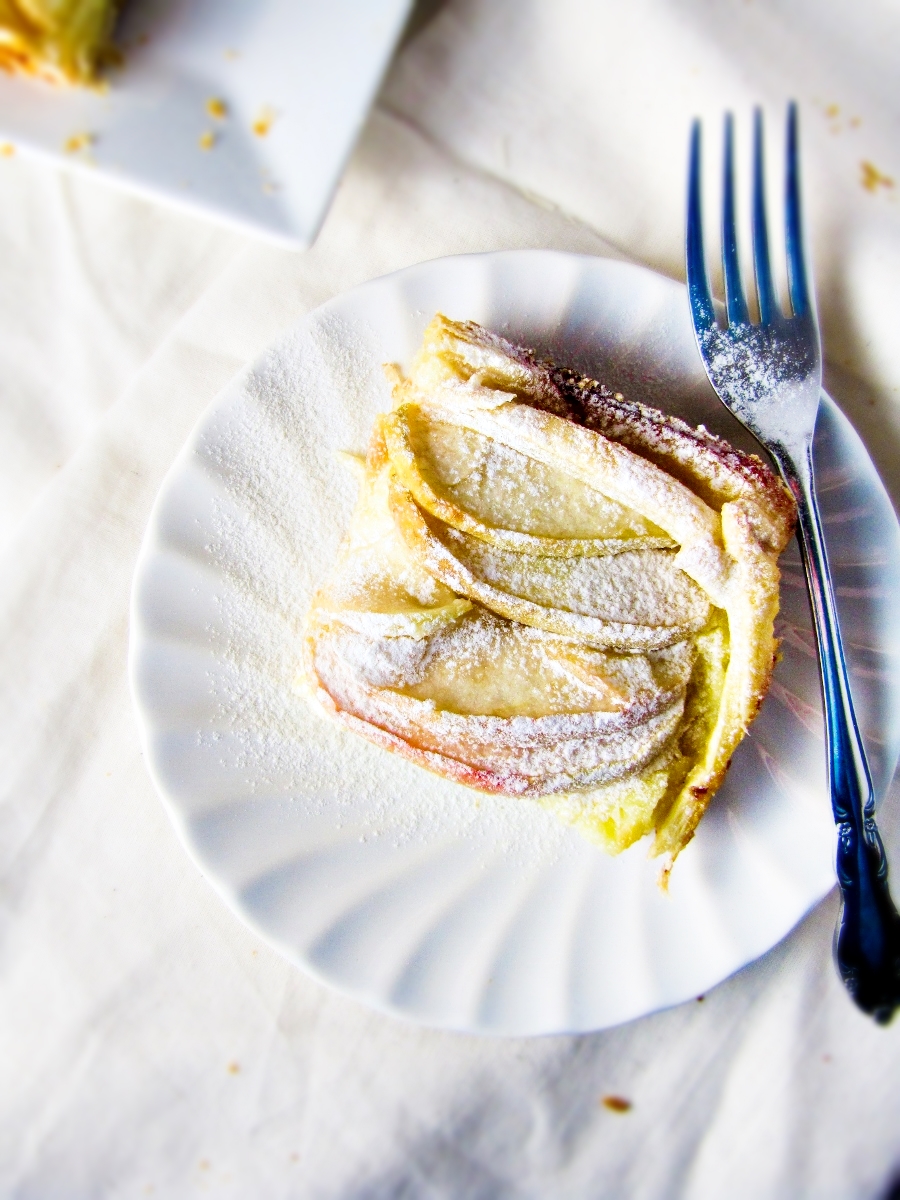 Happy Wednesday, everyone! I'm in a remarkably good mood. This can likely be 95% attributed to the fact that today was bonus-day at my real job, but I'm going to pretend for a minute that I'm not primarily motivated by financial gain and tell you some other things that are good right now. Like, that this morning when I was walking to the train it smelled like mud, and the birds were going nuts, and the sun was warm, and I took a deep breath and it finally felt like spring. And that I'm going to be spending this weekend in Philly with my three best college girlfriends, and I can't wait to see them and drown ourselves in girl talk and good food. And that I went to a challenging-in-a-good-way ballet class tonight and now I feel all loose and tired. And that I started a new and interesting project at work this week, and it's energizing to feel truly engaged in what I'm doing all day.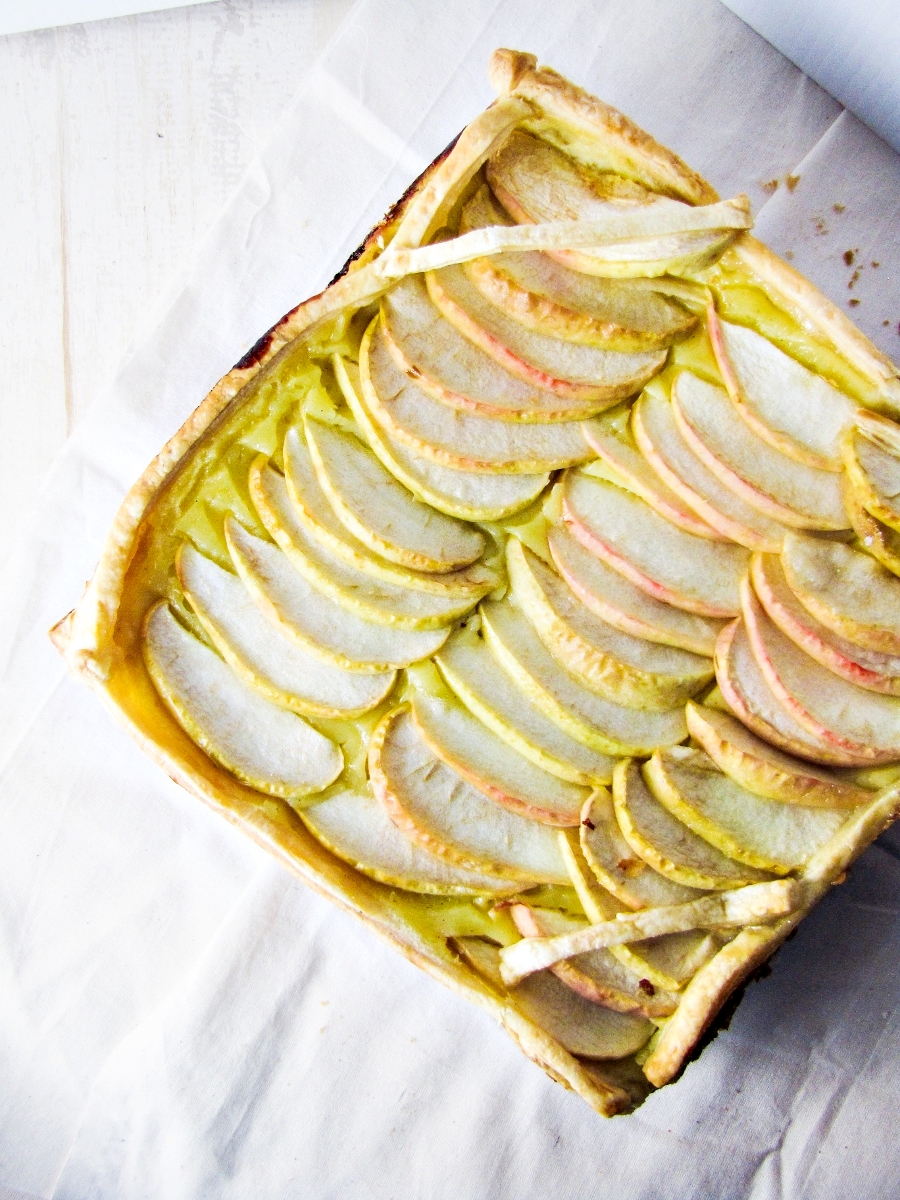 It feels really nice to be able to recognize all these positive things. Since the middle of February I've decidedly been suffering from a case of the winter doldrums (does that word remind anyone else primarily of The Phantom Tollbooth? Perhaps my favorite childhood book). Work has been a little slow, and the weather has been awfully gray, and I've just generally been feeling uninspired and unmotivated. But with the longer, warmer days, and the feeling that life is seeping back into the world, I feel better and better. Ready to get re-engaged. Re-energized.
This apple cream tart from Venezia in Cucina: The Flavors of Venice is another really nice thing I've experienced recently. It was the third recipe I made Saturday when reviewing the book (and it's sister book, Sicilia in Cucina) and it was easily my favorite, and thus deserving of its own post. It's a fairly simple dessert – store-bought puff-pastry as a crust, a thick, sweet pastry cream filling, and a topping of sliced apples. But somehow the combination really got me. I was skeptical of the technique for the pastry cream – just throw it all in a pan and whisk vigorously? No tempering of eggs? How much potato starch? But I followed the instructions and I actually loved how it came out. It was thicker and less rich tasting than typical pastry creams, and it worked perfectly in the tart. I ate three huge slices of this before I gave it up for good to Trevor, and even then I was a little sad when he ate it all and there wasn't any more. This will definitely go into the "easy but impressive" dessert rotation around here.
I hope you all are starting to feel the transition into spring too. And if you're still waiting, make yourself something sweet – it will make the time go faster.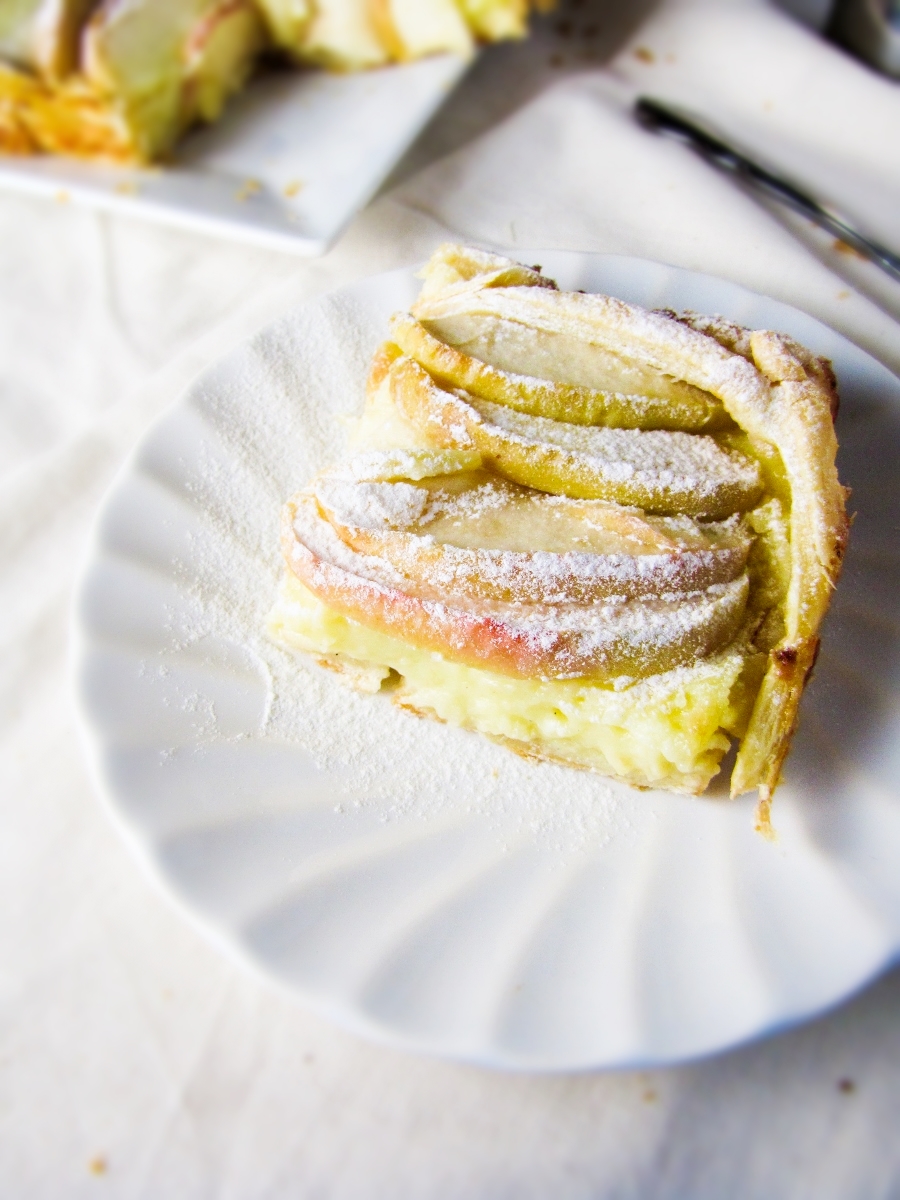 Apple Cream Tart
Recipe adapted from Venezia in Cucina. Serves 6-8.
1/4 c. flour (35g)

1/4 c. potato starch (35g)
3/4 c. sugar (160g) + 2 TBS sugar, divided
2 egg yolks
1 whole egg
2 c. whole milk
1 whole vanilla bean (or 1 1/2 tsp vanilla extract)
2 apples (I used Honeycrisp)
juice from 1/2 lemon
1 piece store-bought puff pastry, thawed
In a large saucepan, whisk together the flour, potato starch, and 3/4 c. sugar until lump free. Whisk in the egg yolks and egg, one at a time, then slowly whisk in the milk, incorporating a little at a time. Beat until the liquid is smooth and without any lumps. Add the vanilla bean or the vanilla extract and stir to incorporate. Heat the liquid over low heat, whisking vigorously the whole time, until the custard thickens to a spoonable consistency, then immediately remove from heat and let cool to room temperature.

Preheat the oven to 365°F. Wash and core the apples, then thinly slice them and toss with the lemon juice and remaining 2 TBS of sugar to coat the apples. Let sit 10 minutes.
Roll out the puff pastry to an even thickness and a width of about 10 inches by 12 inches. Cut a 2 inch strip off to make a 10 inch square. Press the 10 inch square of crust into an 8×8 baking pan, using the extra to press partway up the sides of the pan. Spoon the custard into this as a filling, then top with a layer of apple slices. Cut the 2 inch strip of pastry into 4-6 thin strips and use to criss-cross the top of the tart.
Bake the tart for 50-60 minutes, until the custard is set, and the pastry is golden. Remove from oven and let cool completely before removing from pan and serving.