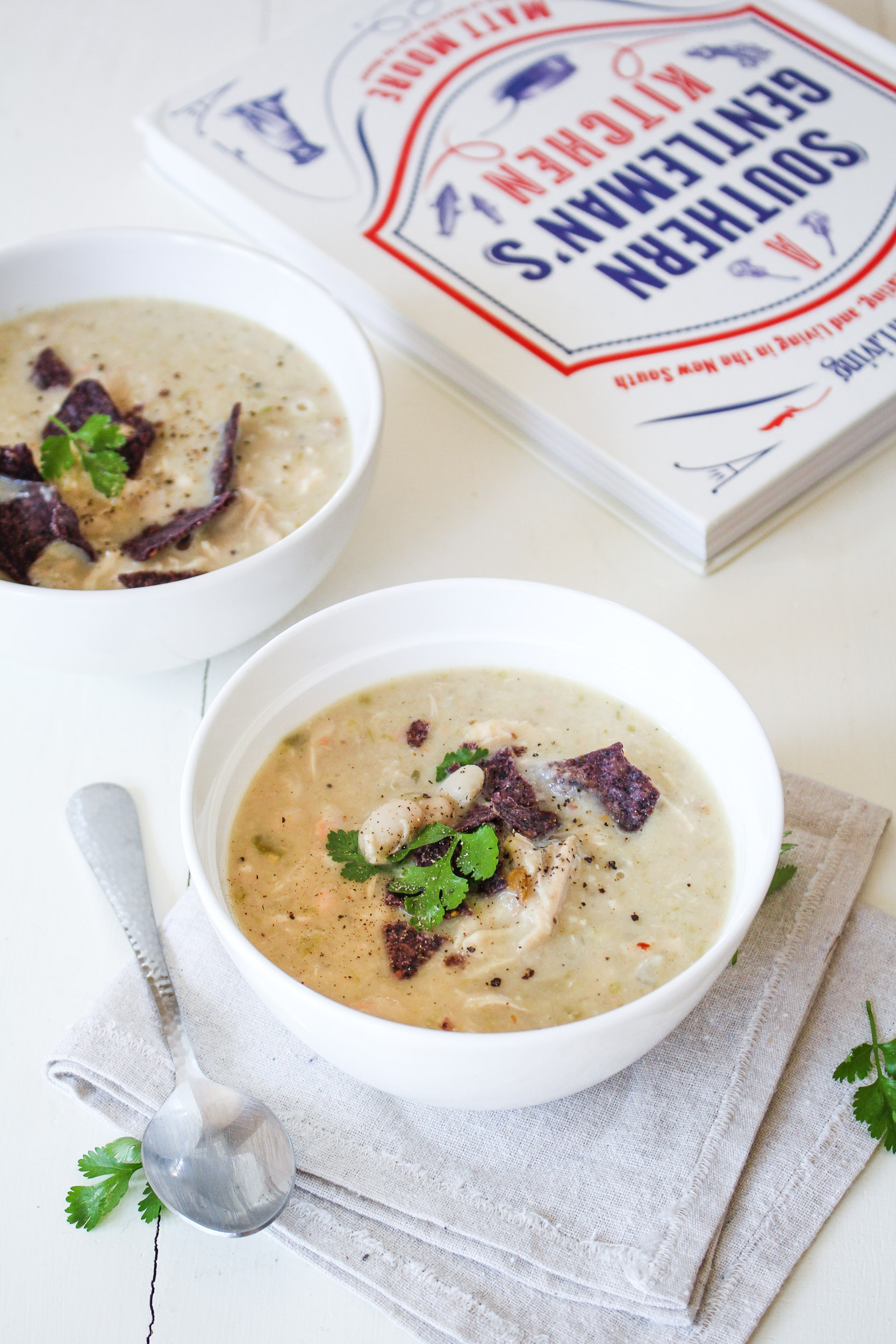 The Book: Like many people, I love Southern food, and I'm hard pressed to turn down an opportunity to get my hands on another Southern cookbook. So when author Matt Moore reached out to me about reviewing his new book, A Southern Gentleman's Kitchen: Adventures in Cooking, Eating, and Living in the New South, I couldn't say no. I think a good word to describe this book is friendly – you'll find simple and accessible recipes, large format, colorful pictures on every page, and personal and candid stories from Matt introducing each recipe. The recipes here are Southern but not exclusively so; in fact, I found that this book reads like a greatest hits list of classic meat and potatoes American home cooking – meatloaf, bolognese, fajitas, skirt steak, roast chicken, pan-seared pork chops, and so on. There's even a recipe that's called "Meat'n'Potatoes." For the most part, the recipes are simple and hearty, with the occasional more sophisticated exception (I'm looking at you, Roast Quail with Pomegranate Quinoa). With lots of beef, pork, cheese, and potatoes, odds are you are not going to be eating light if you're cooking from this book – so don't come looking for something other than satisfying soul food to share with family and friends.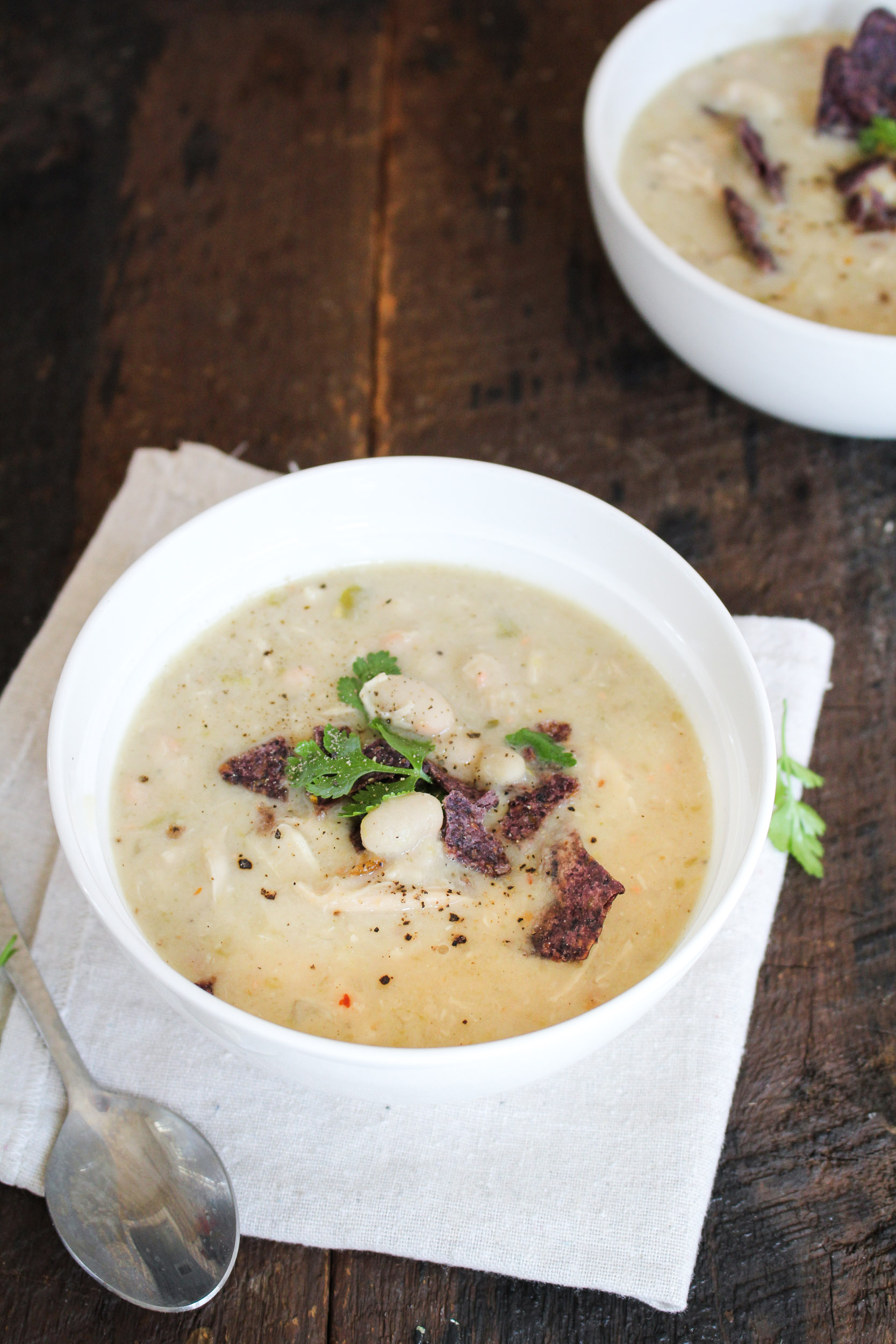 The long and the short of it is, I think a lot of people will find this book very appealing, and the 60 glowing Amazon reviews seem to back me up on that one. The recipes are simple and unabashedly American, but with a twist here or there that will elevate the dishes enough to impress the home cook hoping to put a delicious and hearty dinner on the table. That said, I'm not sure this book will be getting much use from me – it's just a little heavier, a little more meat-centric, and a little more traditional than the way I typically cook. Still, I can see it coming in handy when I need a quick solution for a weeknight dinner, or Trevor is tired of eating bowls of grains and greens and salmon, or when we just want something homey and comforting.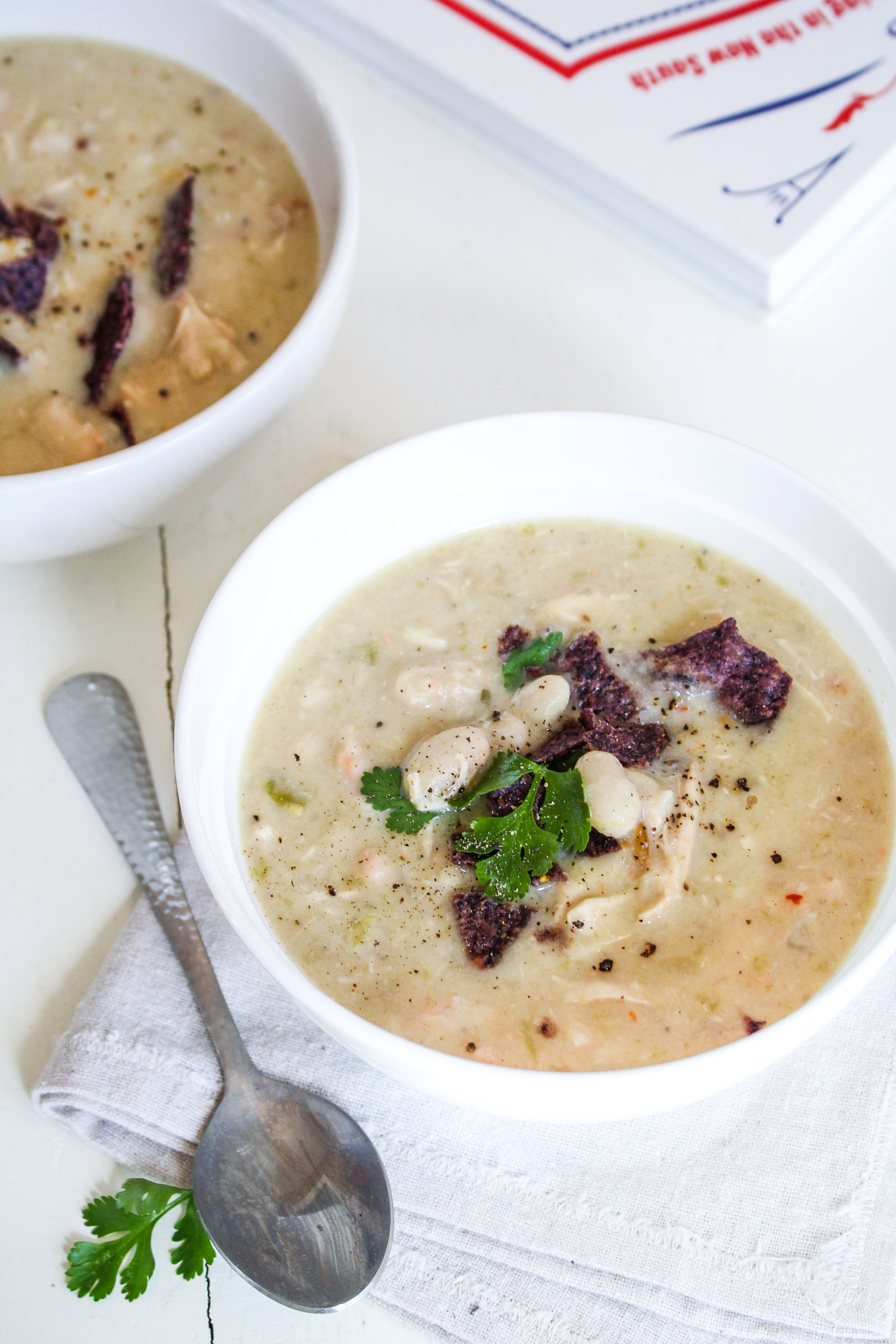 The Food: The recipe I made from this book – Callie's White Bean Chicken Chili – is the kind of thing I should make more often (which perhaps contradicts my statement above about how much I will use this book…). It's super fast to make, using ingredients that require almost zero prep – canned beans, rotisserie chicken, canned green chiles, and shredded Monterey Jack cheese. It's a convenient way to cook – I almost felt like I was cheating somehow – and the result was decadent, satisfying, and quite flavorful. I only made a few tweaks to the recipe: first, I blended the soup after adding half the beans and before adding the chicken, to give it a nice creamy thickness, and second, I only used about two thirds of the one pound of cheese the recipe called for, and I still found it almost too cheesy. And I love cheese. The way I've written the recipe below reflects these changes. Definitely don't skip the corn chips! They add some much needed texture to the chili.
Recipe Shortlist: Creole Popcorn – Fried Crawfish Tails; Fried Dill Pickles with Cayenne Sauce; Pulled Pork BBQ Nachos; Peach Caprese Salad; Baked Trout with Prosciutto and White Cheddar Grits; Blackened Catfish with Salsa Fresca; Bone-In Pork Chops and Sweet Heat Peaches; Pimiento Mac'n'Cheese; Chorizo Roasted Potatoes with Vidalia Onions; Cast Iron Skillet Jalapeno Cornbread; Grilled Georgia Peach Crumble
Like what you just read? Subscribe to Katie at the Kitchen Door in the box on the right, on Feedly or Bloglovin', or follow along on Facebook, Twitter, Pinterest, Instagram, or Google+. Thanks for reading!
Disclosure: I received a review copy of A Southern Gentleman's Kitchen from author Matt Moore, but I was not otherwise compensated and all thought and opinions are my own.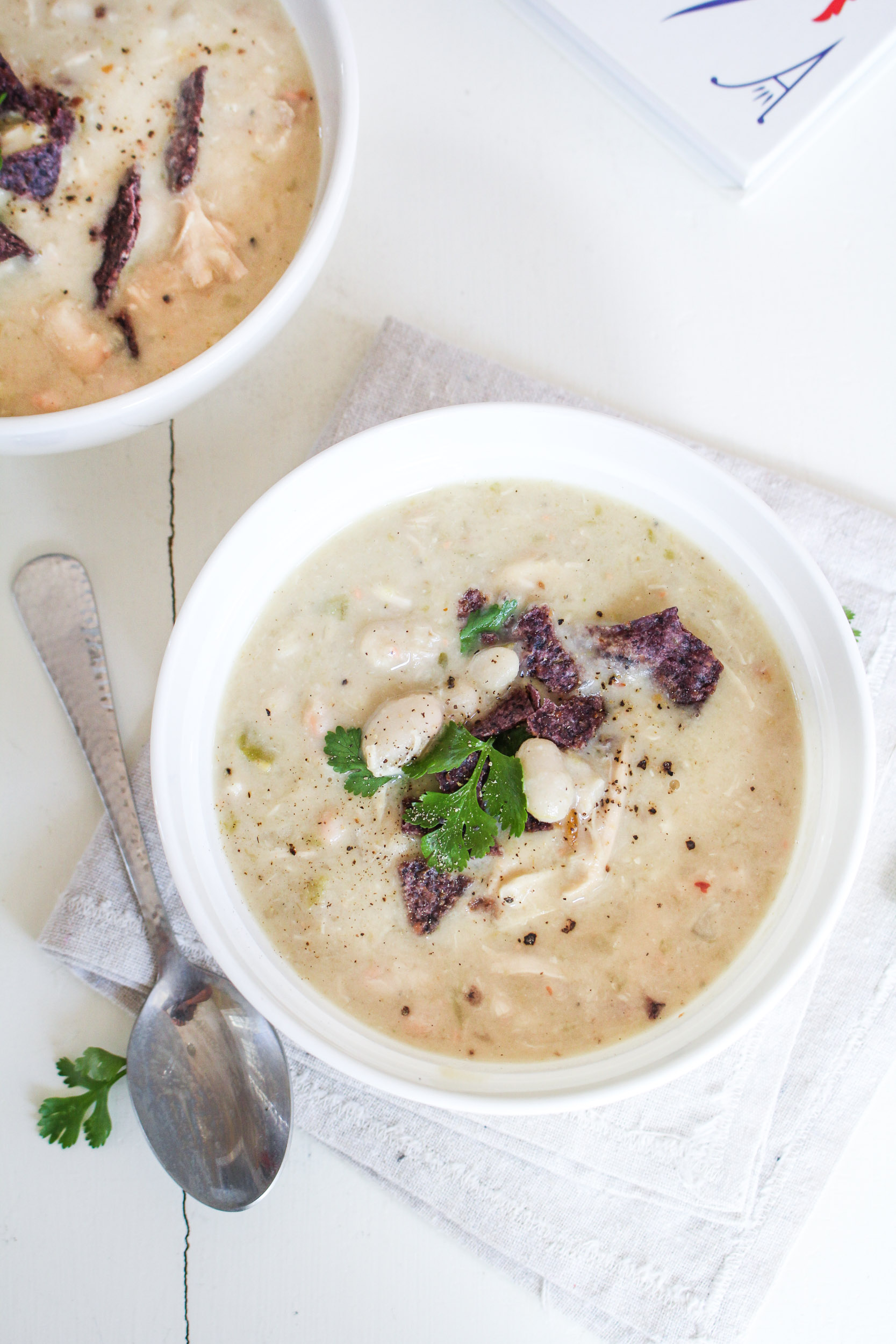 Callie's White Bean Chicken Chili
Adapted slightly from A Southern Gentleman's Kitchen. Serves 6.
4 (15-oz) cans of Great Northern Beans
1 TBS olive oil
1 large sweet onion, finely diced
3 cloves garlic, minced
sea salt, to taste
1/2 tsp freshly ground black pepper
1/2 tsp ground cumin
1/4 tsp crushed red pepper flakes
2 (4-oz) cans of chopped green chiles
3 c. chicken broth
Meat from 1 rotisserie chicken, removed from bird and cut into bite-sized pieces
2 c. (8 oz) shredded Monterey Jack cheese
Blue corn chips, for topping
Drain and rinse three of the four cans of beans. Do not drain the fourth can.
Heat the olive oil in a large stockpot over medium heat. Add the onion and saute until translucent, about 5 minutes. Add the garlic and saute until fragrant, about 2 minutes longer. Season the vegetables with sea salt, then add the black pepper, cumin, and red pepper flakes and continue to saute for 5 minutes, stirring frequently.
Add the green chiles, chicken broth, and 2 cans of the drained beans to the pan. Bring to a simmer, then remove from the heat. Transfer the soup to a blender and blend on high until smooth, then return to the pot and place back on the stove. Add the second two cans of beans and the chicken, bring to a simmer, and simmer for 10 minutes.
Remove the soup from the heat. Add the cheese and stir into the soup until it is melted. Serve the soup immediately, garnished with the corn chips.