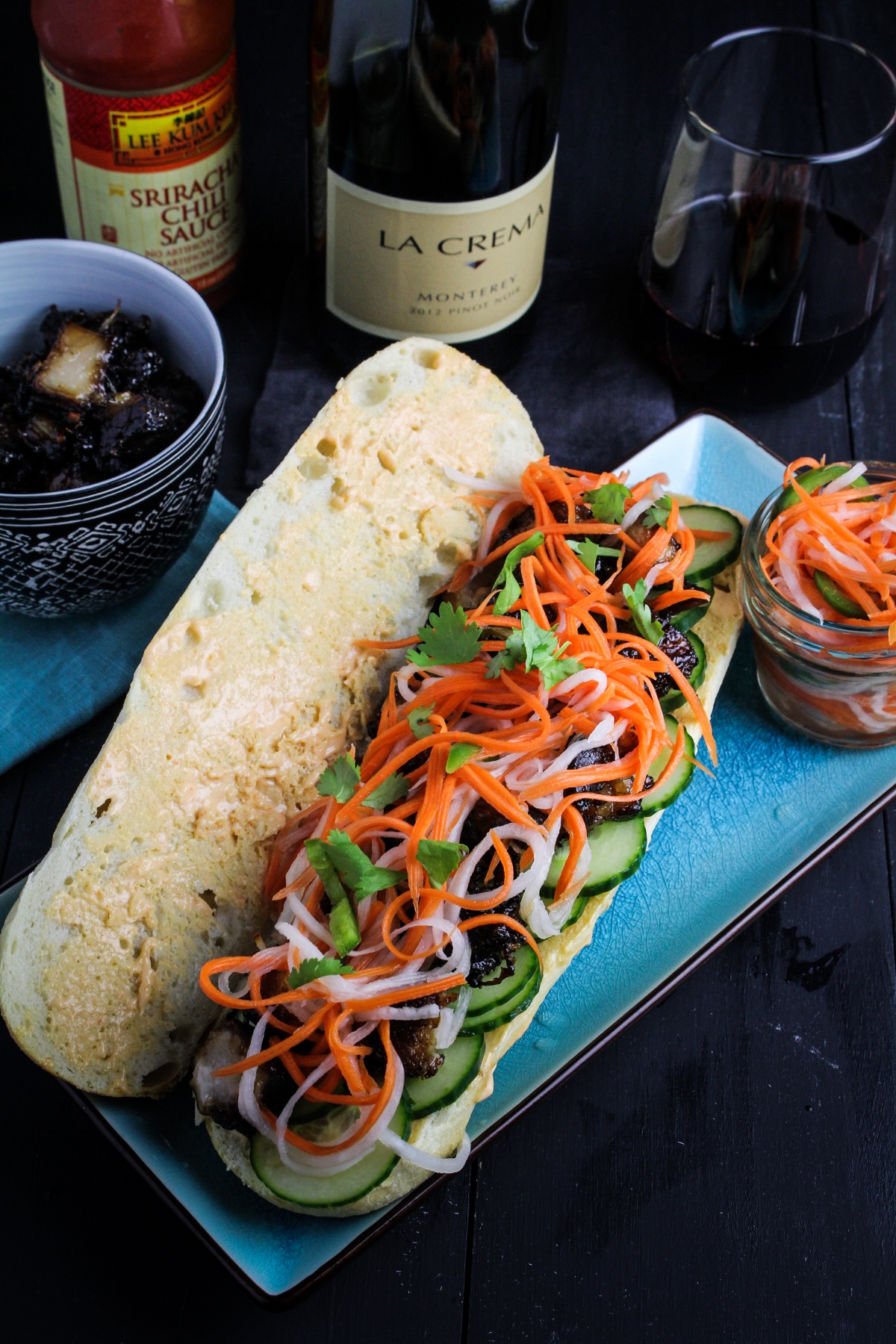 A few weeks ago I told you about the pork belly we made for our collaboration with La Crema Wines this summer, which is taking us through all the delicious porky things that pair well with La Crema's Pinot Noir. We used the first half of the pork belly in a super-indulgent appetizer of Red Wine Caramelized Pork Belly slices, which was delicious, but now we want to share the real reason we made pork belly – to make bánh mì sandwiches.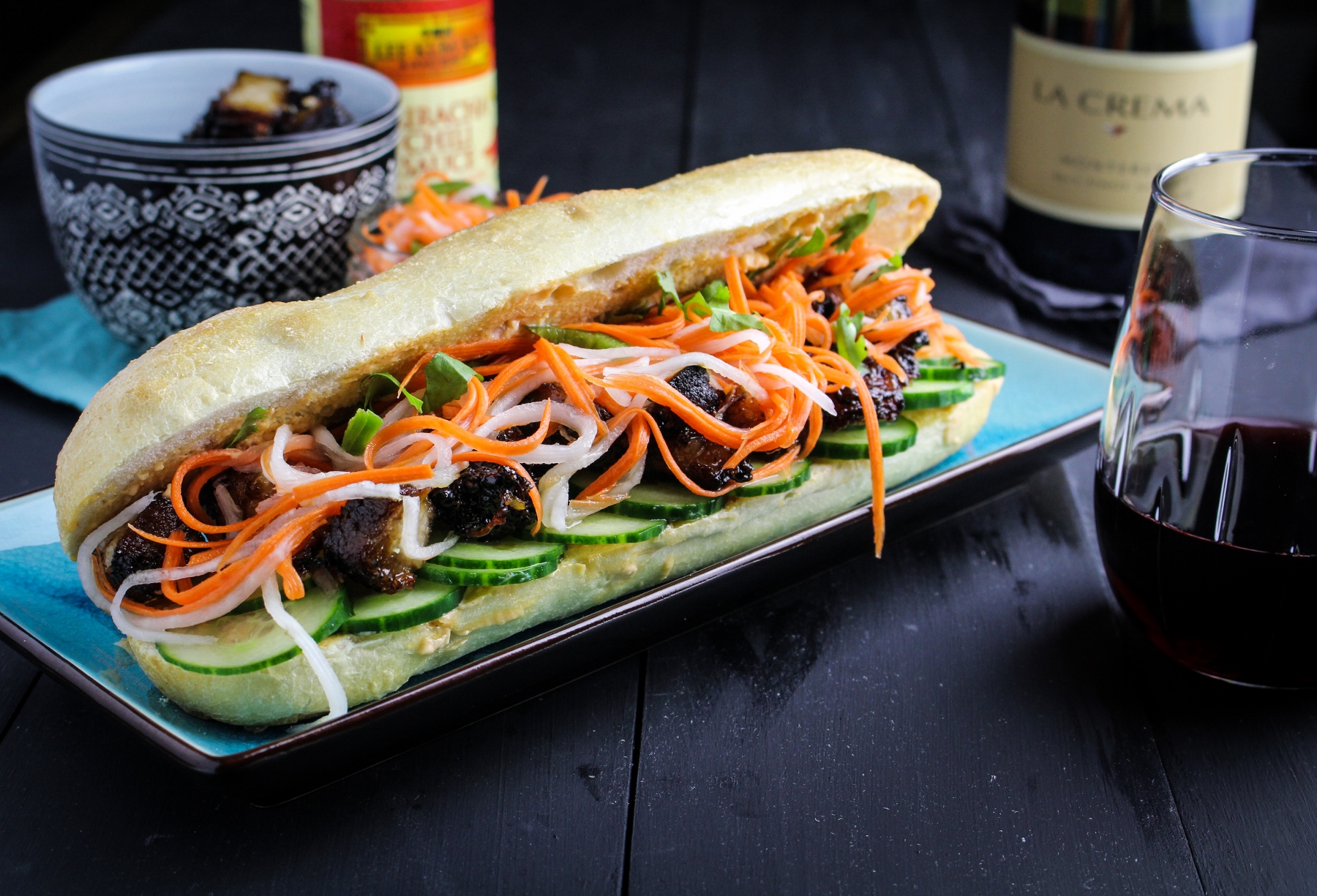 A classic bánh mì has five important elements—a single-serving Vietnamese baguette, a pork-based filling, pickled carrots and daikon, fresh vegetables and herbs (most typically thinly-sliced cucumbers and cilantro),  and a spicy/fatty combination of condiments, such as chili sauce and mayo. The pork can take a variety of forms, but my favorite versions include chunks of sweet-and-sour caramelized pork belly, so that's what we went for.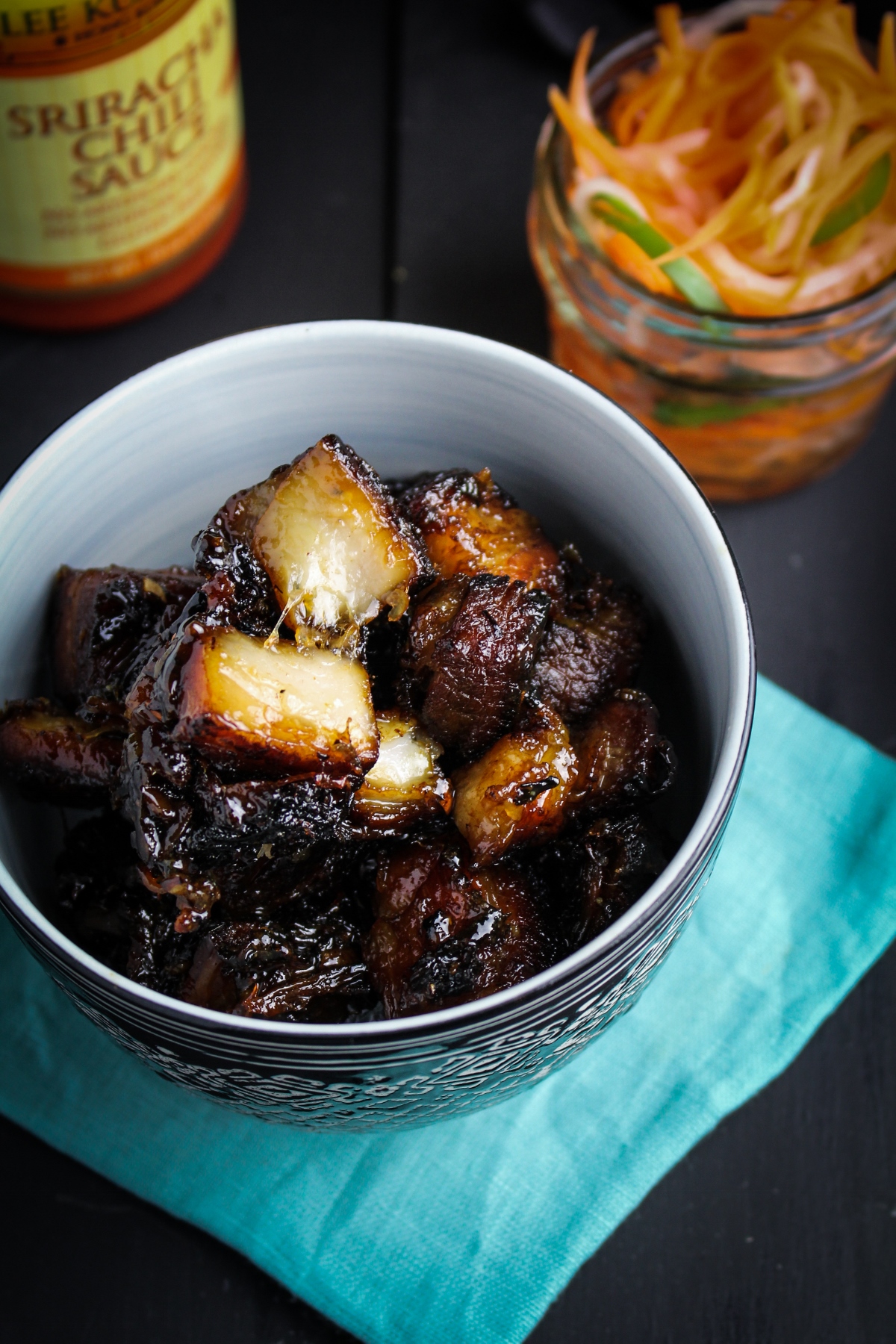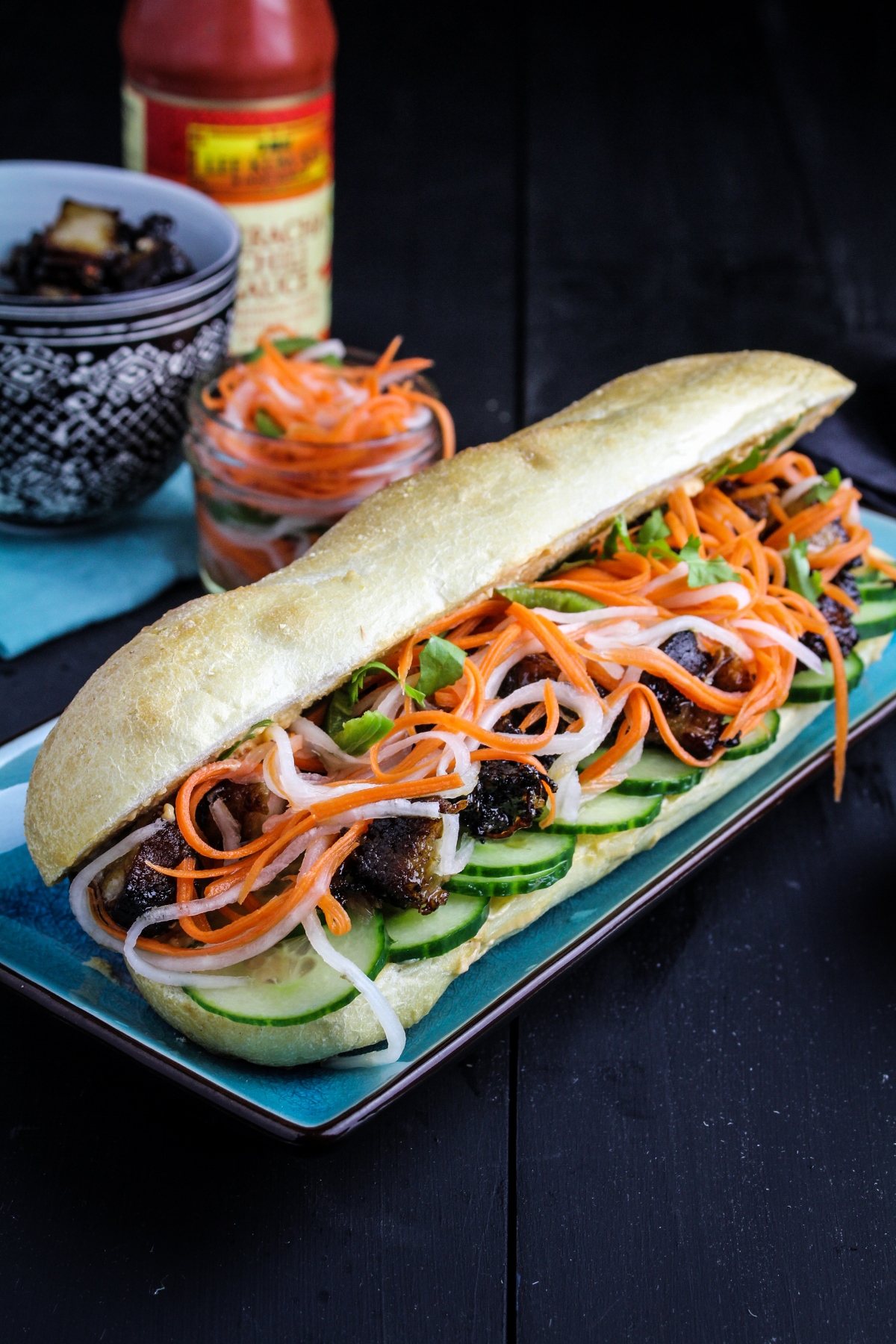 Lately, I can't seem to get enough pickles. Pickles and mustard. Before you ask – no, I'm not pregnant. I just seem to have developed a taste for all things sharp and salty, all the better if they're a little bit spicy, too. Capers are another one, although I mostly blame the Latin American tendency to put them on everything for that. And these bánh mì pickles, well – they're just about as craveable as anything. Since we made these sandwiches a few weeks ago I've ordered bánh mì for lunch from a few different places, but nothing has hit the spot quite like the homemade version did, and I'm crediting the pickles. I guess that just means we'll have to make this recipe again sooner rather than later – this time, with bigger batches of everything for more leftovers!
For full instructions and the recipe for Pork Belly Bánh Mì Sandwiches, head over to the La Crema Blog!
More Pork and Pinot posts…
Like what you just read? Subscribe to Katie at the Kitchen Door on Feedly or Bloglovin', or follow along on Facebook, Twitter, Pinterest, Instagram, or Google+. Thanks for reading!
This is a sponsored conversation written by me on behalf of La Crema. The opinions and text are all mine.