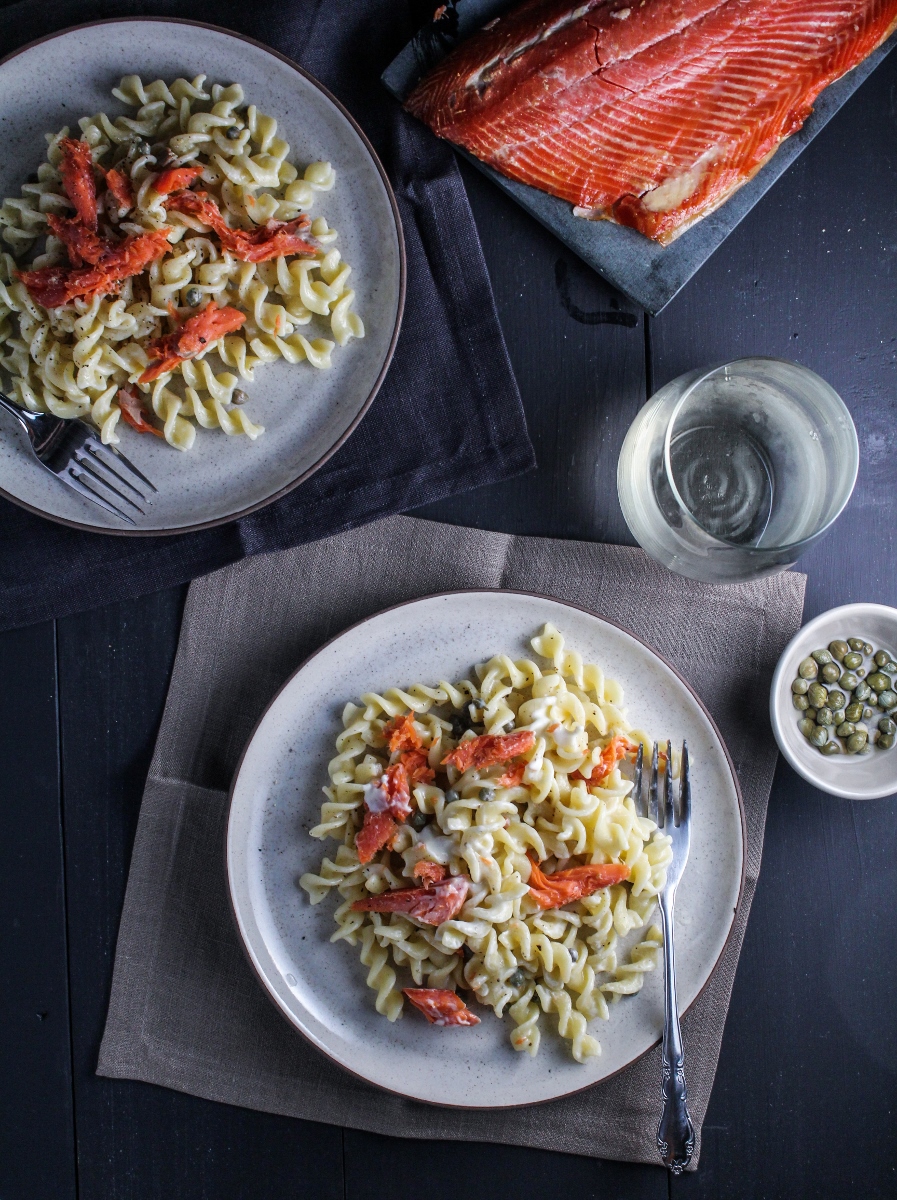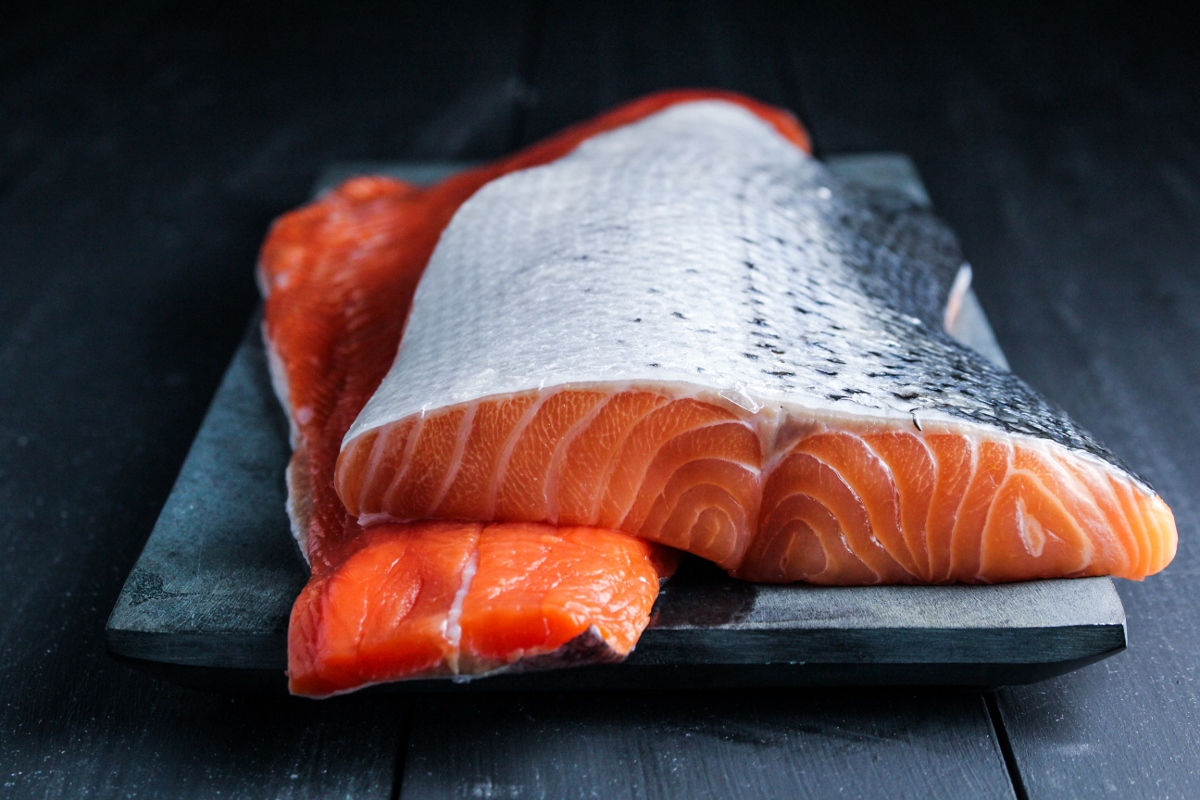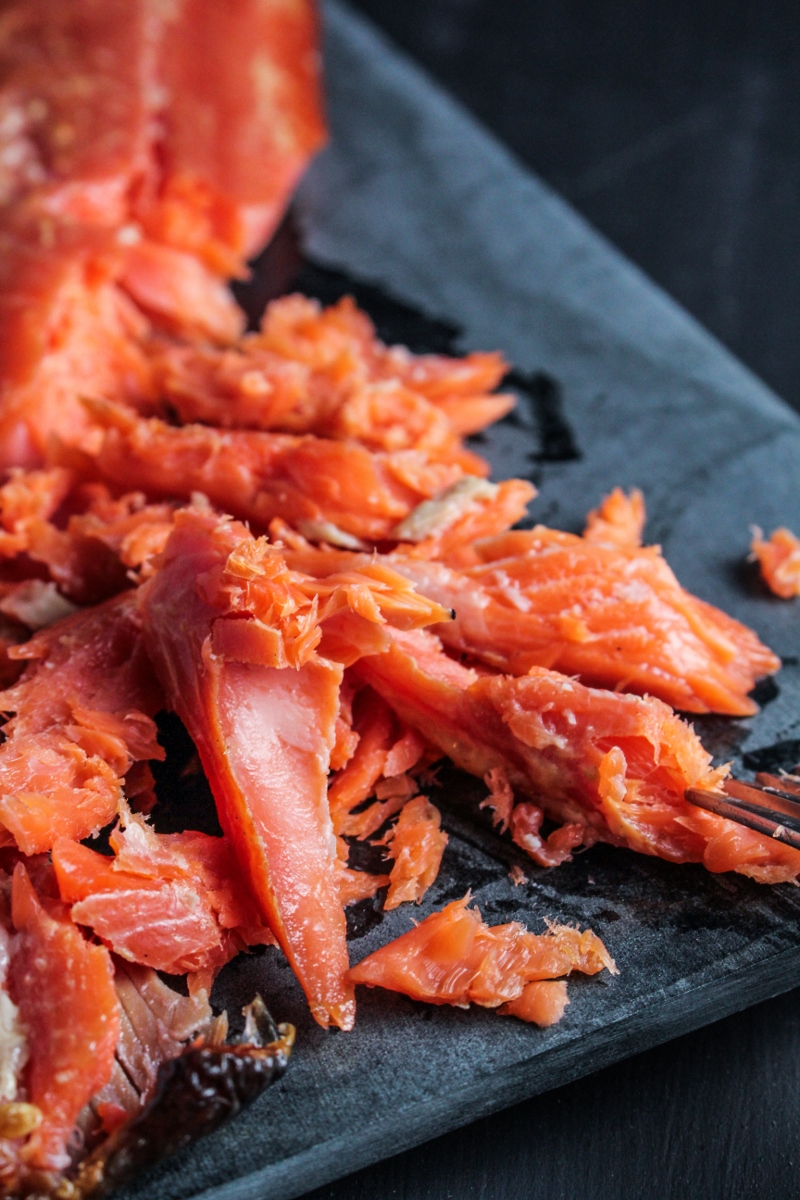 I'm so thrilled to be back on Cup of Jo today. When Joanna and her team first reached out to me last year about contributing a recipe, I had heard of her blog but only glanced at it once or twice. Since then, I've become a loyal reader – and I mean I actually read all her posts, not just skim through the pictures like I do with so many blogs. It's almost always the first blog I click on when I open up my reader, and reading her posts makes me feel like I'm chatting with a slightly older, slightly wiser, really sweet girlfriend. Making strangers feel like that over the internet takes a whole lot of talent. But enough with the fangirling – on to the food! Last year I shared my favorite recipe for guacamole with Joanna and her readers, and I'm flattered to be returning with a super simple, three ingredient pasta dish that's perfect for summer eating.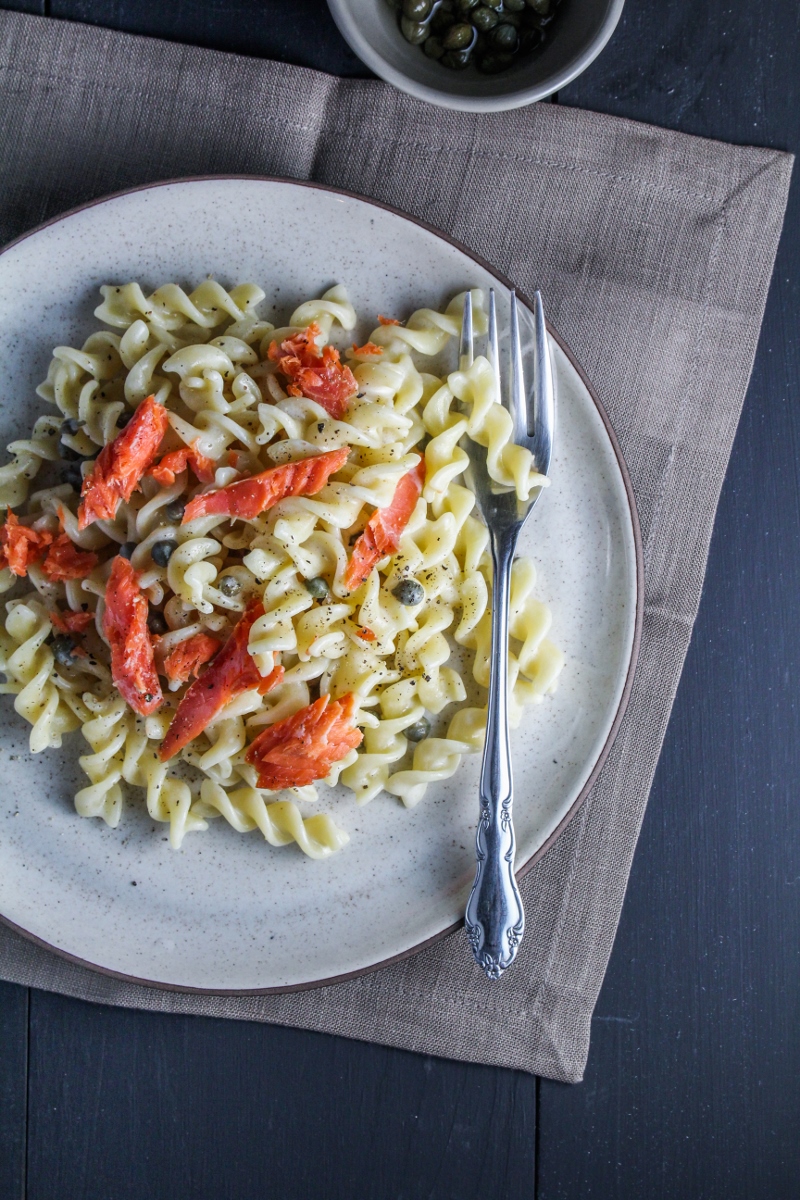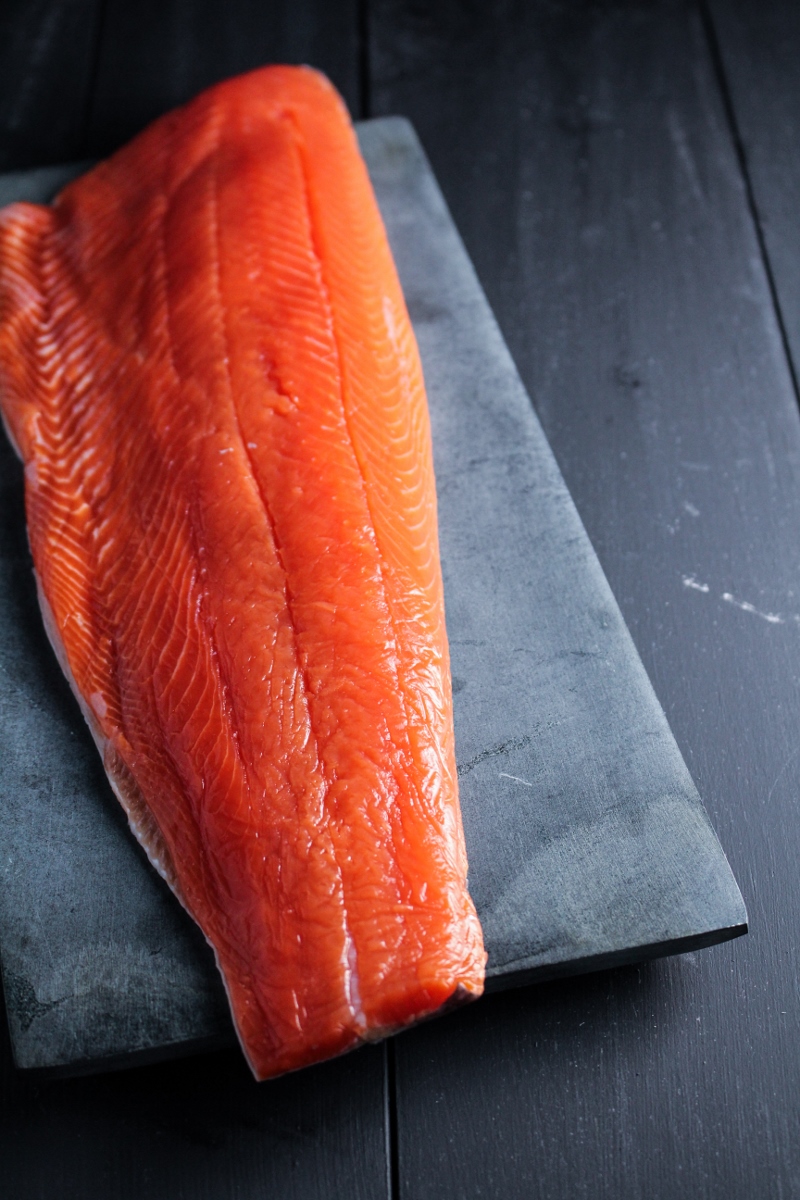 July is really the perfect time for quick dinners – less time in the kitchen means more time outside soaking up the sunshine, or laying on the floor in your underwear as close to your AC unit as you can get, depending on where you live. Of course, I took my three ingredients – smoked salmon, creme fraiche, and capers – and decided that I should make two of the three from scratch, defeating the simplicity point a little bit. Creme fraiche is super easy to make at home – all you need to do is add a few tablespoons of buttermilk to a cup of heavy cream, stir it up, cover it, and let it sit on the counter until thick, usually about 24 hours. Smoking your own salmon takes a bit more effort, but it's a fun project and totally doable. Trevor did most of the hard work, stoking and tending the fire and keeping the temperature just right as the fish smoked, so I can't take too much credit here, but the end result was really delicious. The pasta gets well coated with the tangy creme fraiche, the salmon is incredibly rich and slightly sweet from a maple syrup brine, and the capers add some much-needed piquancy. Even with all store-bought ingredients, this recipe is a winner for summer nights. Head over to get the full recipe on Cup of Jo.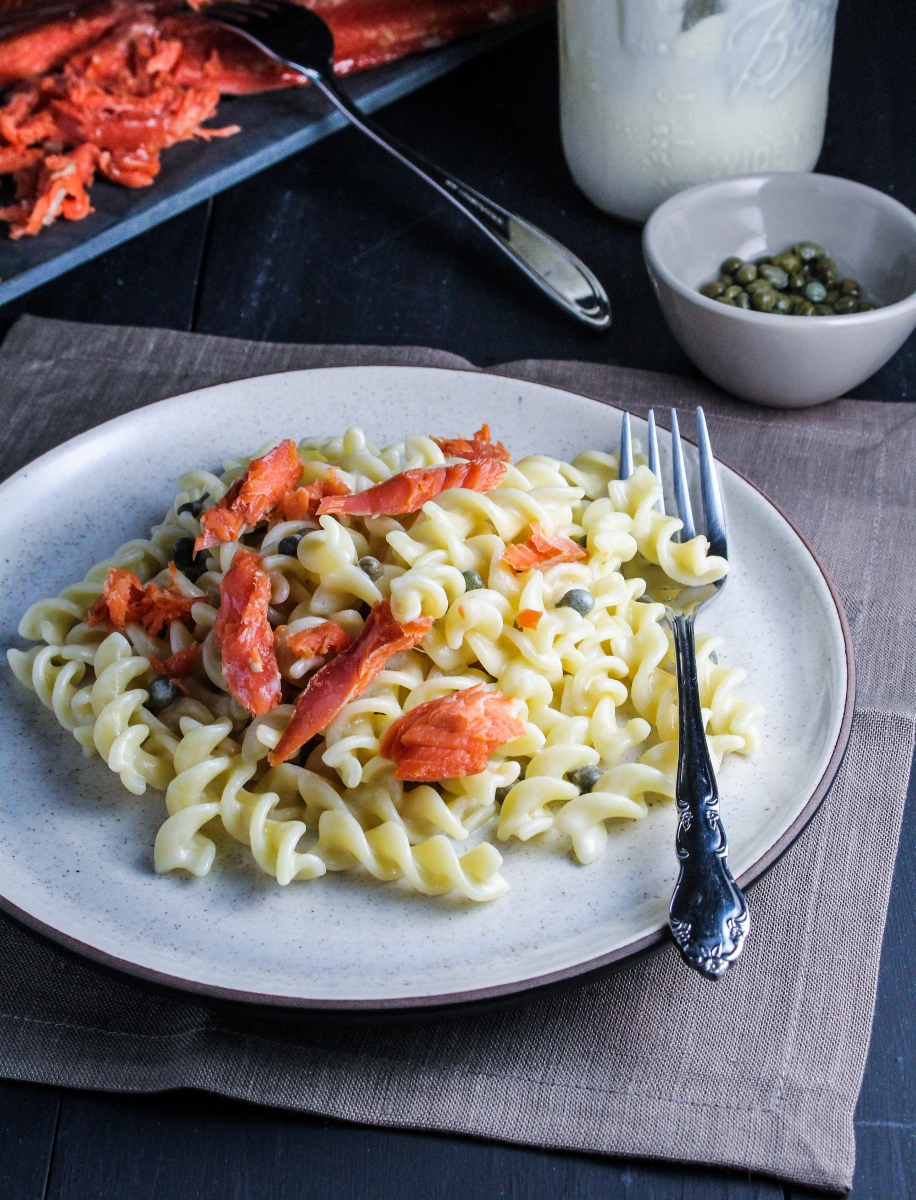 Thanks to both Joanna and Caroline for featuring this recipe!
Note: we used the following three sources for info on hot-smoking salmon at home. We're still perfecting our technique, but once we do, maybe we'll have our own recipe to share.
Alton Brown
Hunter Angler Gardner Cook
Epicurious 
2