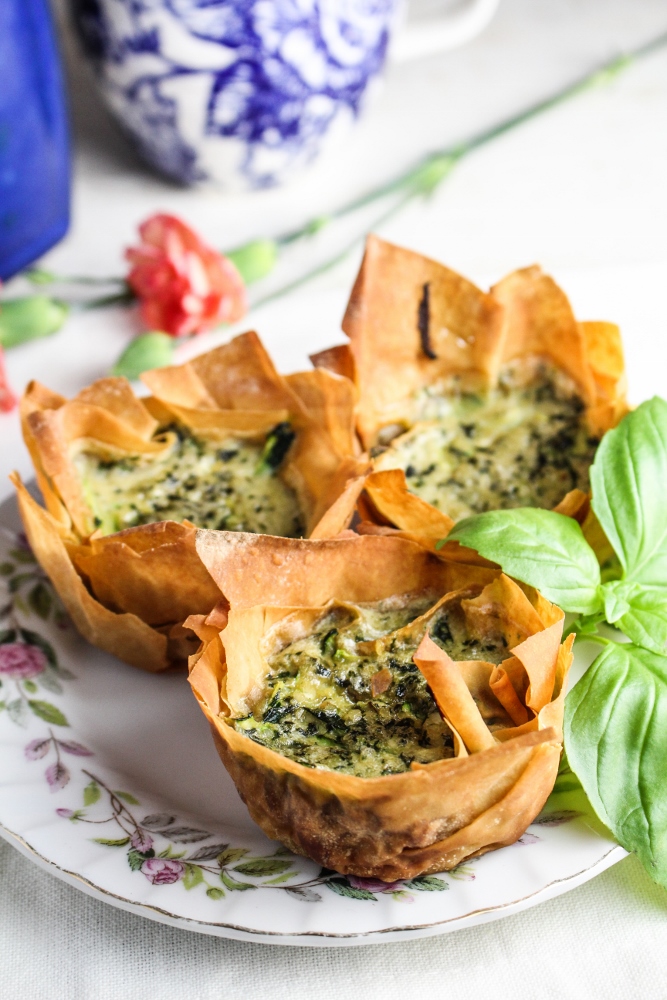 This past weekend was a much-needed break from winter. The sun came out, the temperatures rose above frigid-levels, and my three best girlfriends from Duke flew/bussed/trained in for a weekend of gossiping, giggling, lots of walking, and really good food. Now that it's Tuesday and 20° again, it seems like the good vibes from this weekend are going to have to get me through the next 11 days before we leave for Ecuador (!!!). Good thing 11 days is not that long, and last weekend was really good.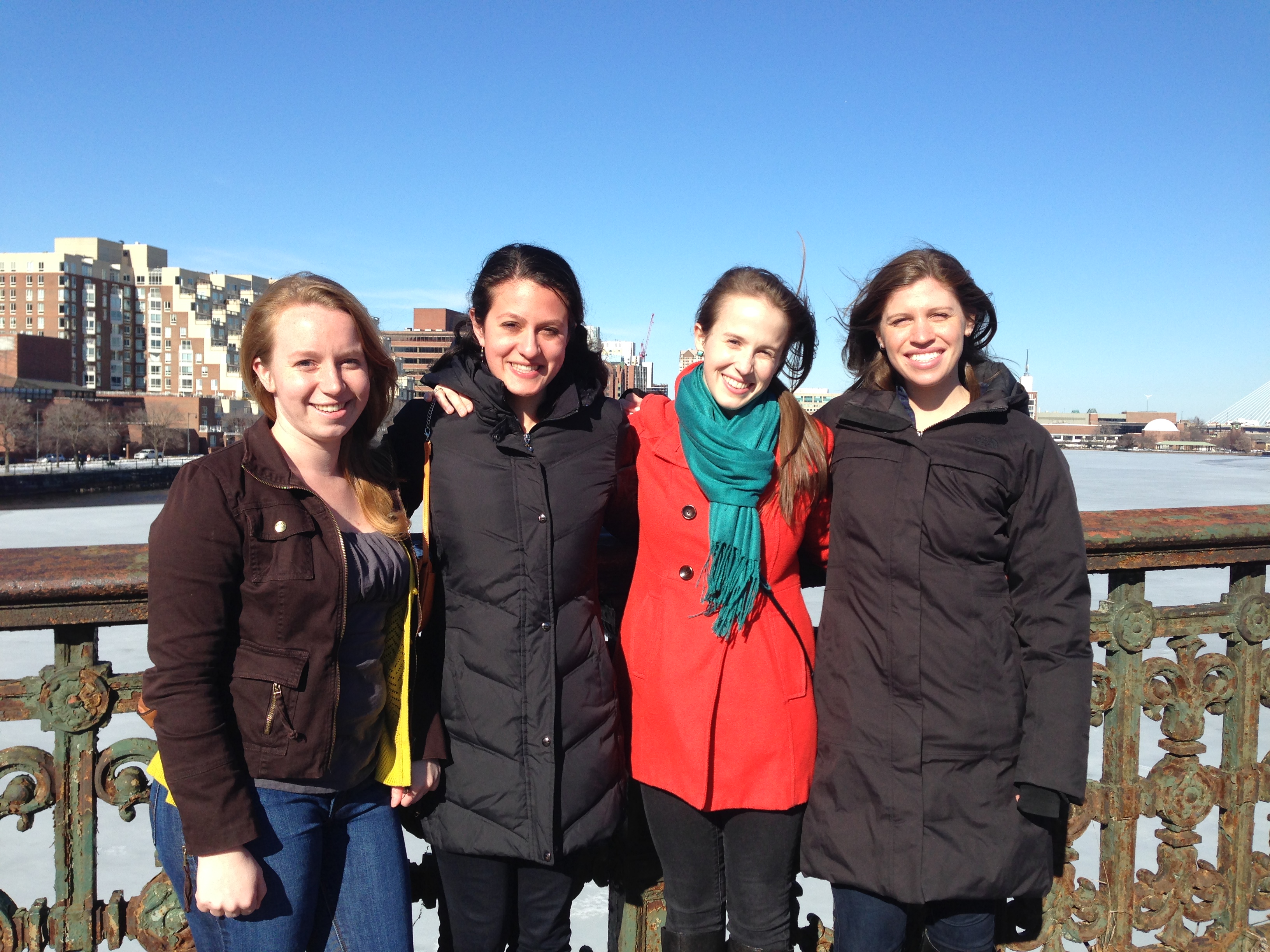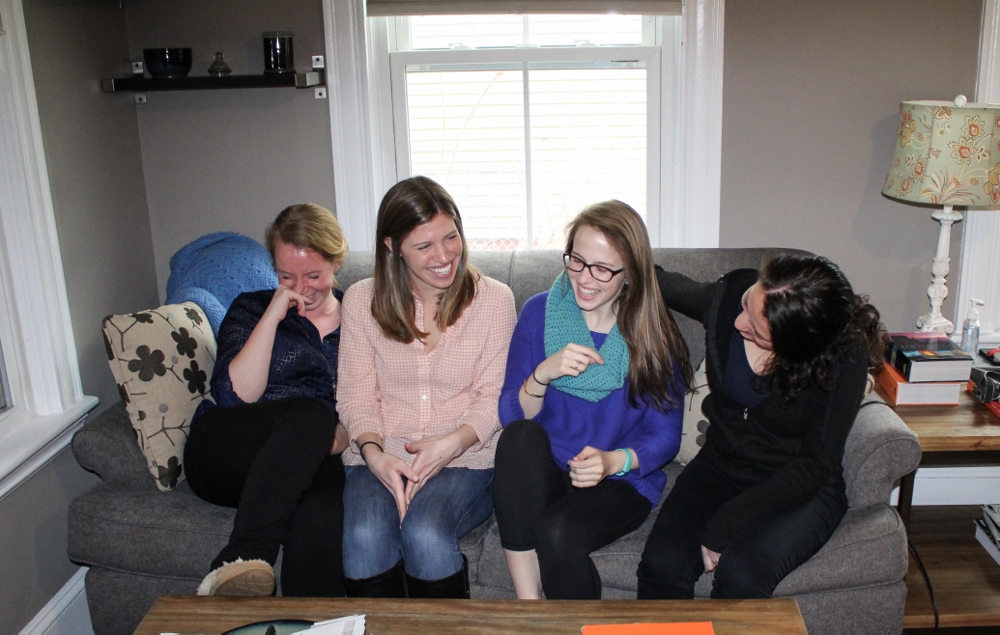 Having people that love you the way you are is a wonderful thing, whether those people are your parents, your boyfriend, or childhood friends. But there's something about a group of great girlfriends that's just awesome, and sometimes hard to find. When the four of us get together, we laugh, a lot, both about shared memories and stories that we're telling each other for the first time. We talk about our feelings in this intense, introspective way that I don't have the opportunity to do very often, and sometimes it makes us cry. We make fun of each other and support each other at the same time, something that only comes from really knowing someone, not just from what they say about themselves but from how you've seen them act and grow and change. We tell boy stories. A lot of boy stories. More than Trevor would like. And we love each other, and it's the best.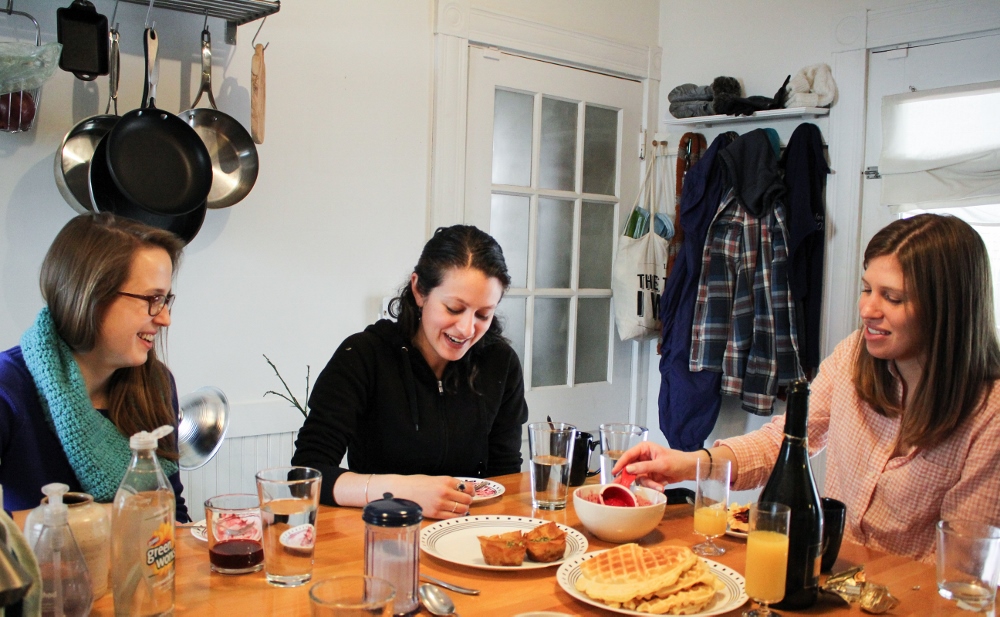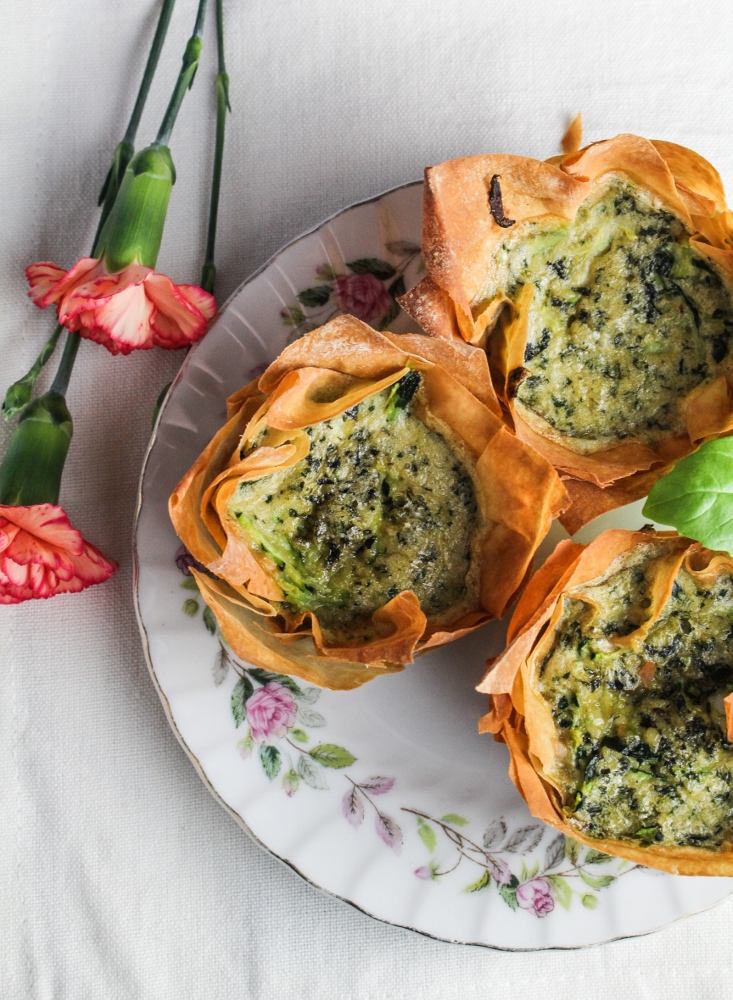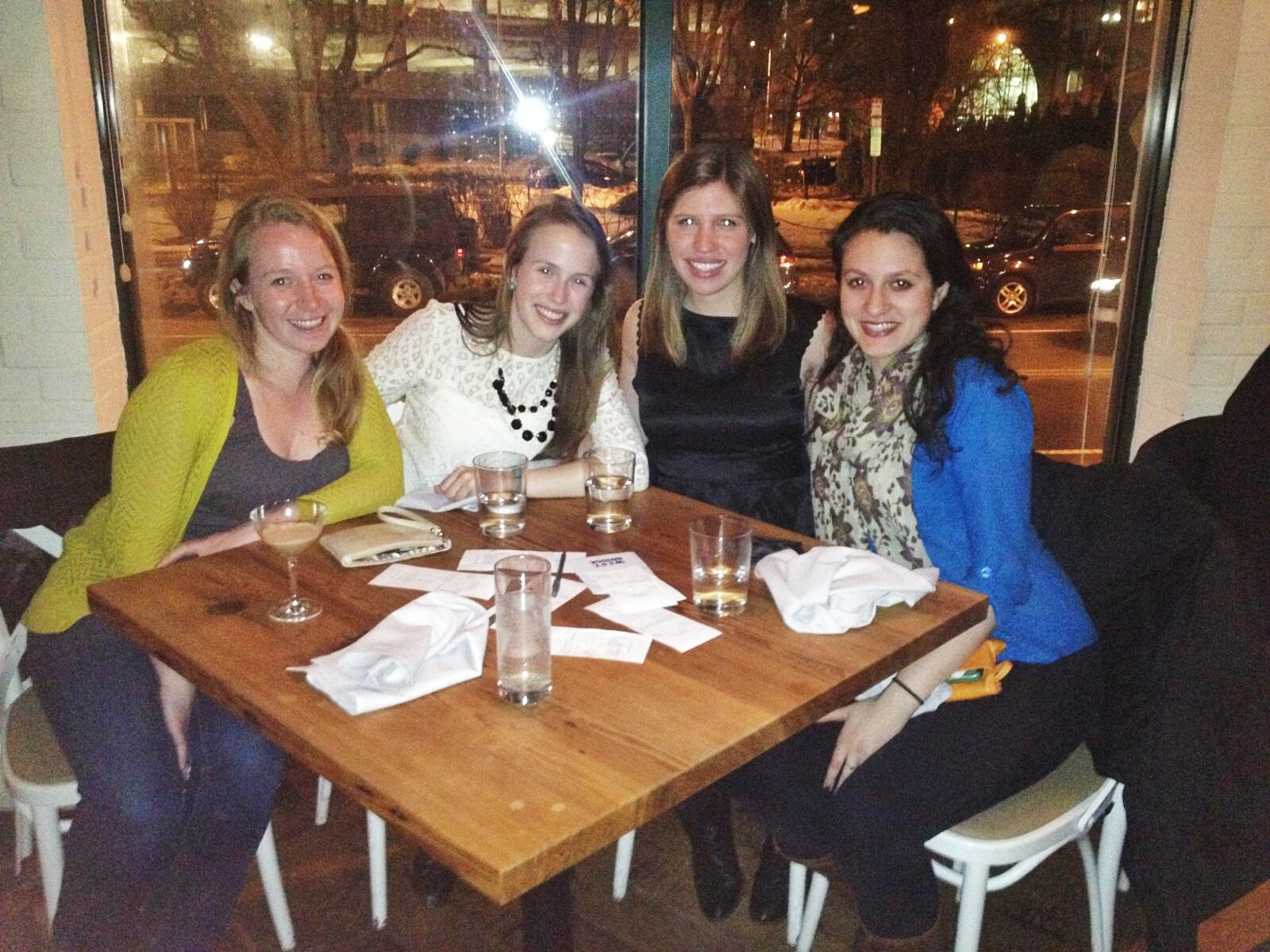 Friday and Saturday we ate (and ate and ate – it's also good to have friends who like food as much as you do, and who are willing to walk it off for miles and miles afterward) at several Boston restaurants – dinner at West Bridge was a highlight, perhaps the best meal I've ever eaten – but on Sunday we had a cozy little brunch at my house. I was a little over-zealous with the menu: green smoothies! mimosas! lattes! lox on homemade bread! quiche! and waffles with cinnamon-berry sauce! My friends gave me a little reality check when they arrived and we cut out the smoothies and the lox (although I know Phoebe wanted that lox – next time, love, I promise), sticking with the mimosas, lattes, mini quiches, and waffles. The waffles are my mom's recipe, that she used to make me every year for my birthday, and I served them with a quick sauce made from frozen mixed berries, sugar, and a cinnamon stick. The quiches are from Lindsay and Taylor's book Breakfast for Dinner, which was the first book I turned to when I wanted a breakfast-for-breakfast recipe. The phyllo cups are easily baked in a muffin tin (or Lindsay says you can buy them pre-made, although I'm guessing they might be tricky to find), then filled with grated zucchini and a pesto-and-egg-custard mixture. Not exactly health food, but at least there's a little bit of green in there. We all devoured them, along with the waffles and mimosas, and afterwards it was pretty hard to resist falling into bed for a three-hour nap. It was the best kind of Sunday. And the best kind of weekend.
Like what you just read? Subscribe to Katie at the Kitchen Door on Feedly or Bloglovin', or follow along on Facebook, Twitter, Pinterest, and Instagram. Thanks for reading!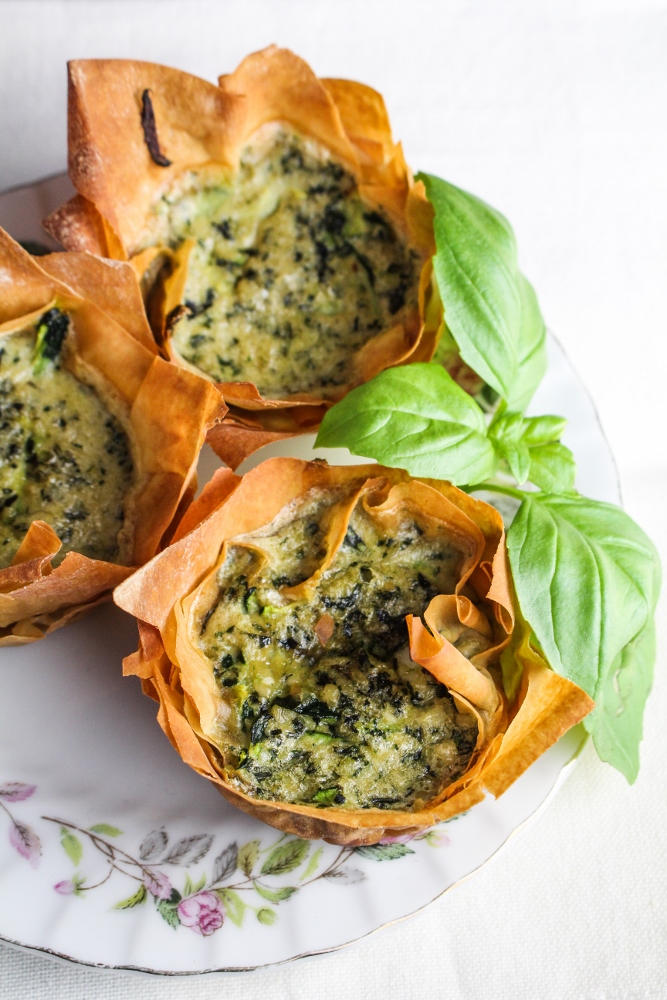 Zucchini-Pesto Mini Quiches in Phyllo Cups
Adapted from Breakfast for Dinner. Serves 4-6.
1/4 lb. packaged phyllo, thawed in the fridge
4 TBS butter, melted
1 TBS olive oil
3 cloves garlic, peeled and minced
1 small zucchini, washed and roughly grated
3 large eggs
1/2 c. heavy cream
3/4 c. pesto, store-bought or homemade
salt and black pepper, to taste
Preheat the oven to 375°F. Brush regular muffin tin cups with some melted butter. Carefully unroll phyllo dough and cut sheets into 4-inch squares, keeping the sheets stacked together. Gently place one square into each muffin tin, pressing down to line the tin. Do this carefully, but don't worry if some squares rip – the other layers will cover them up. Brush these squares with more melted butter, then layer another square of phyllo on top, again pressing down. Repeat one or two times more, until tins are fully covered. Bake for 8-10 minutes, until bottoms of cups are slightly puffed and dough is golden. Remove from oven and let cool at least 5 minutes before filling (leaving them in the muffin tins).
Heat the olive oil in a small frying pan over medium heat. Add the minced garlic and saute for 1 minute, then add the grated zucchini and saute for 2-3 minutes longer, until the pan is mostly dry. Remove from heat.
In a medium bowl, beat together eggs and heavy cream. Stir in the pesto. Season with salt and black pepper.
Place a small spoonful of zucchini in each phyllo cup. Spoon 2-3 TBS of the egg-pesto mixture on top of the zucchini. Bake for 12-14 minutes, until egg mixture is set and slightly puffed. Carefully remove from muffin tins and serve.