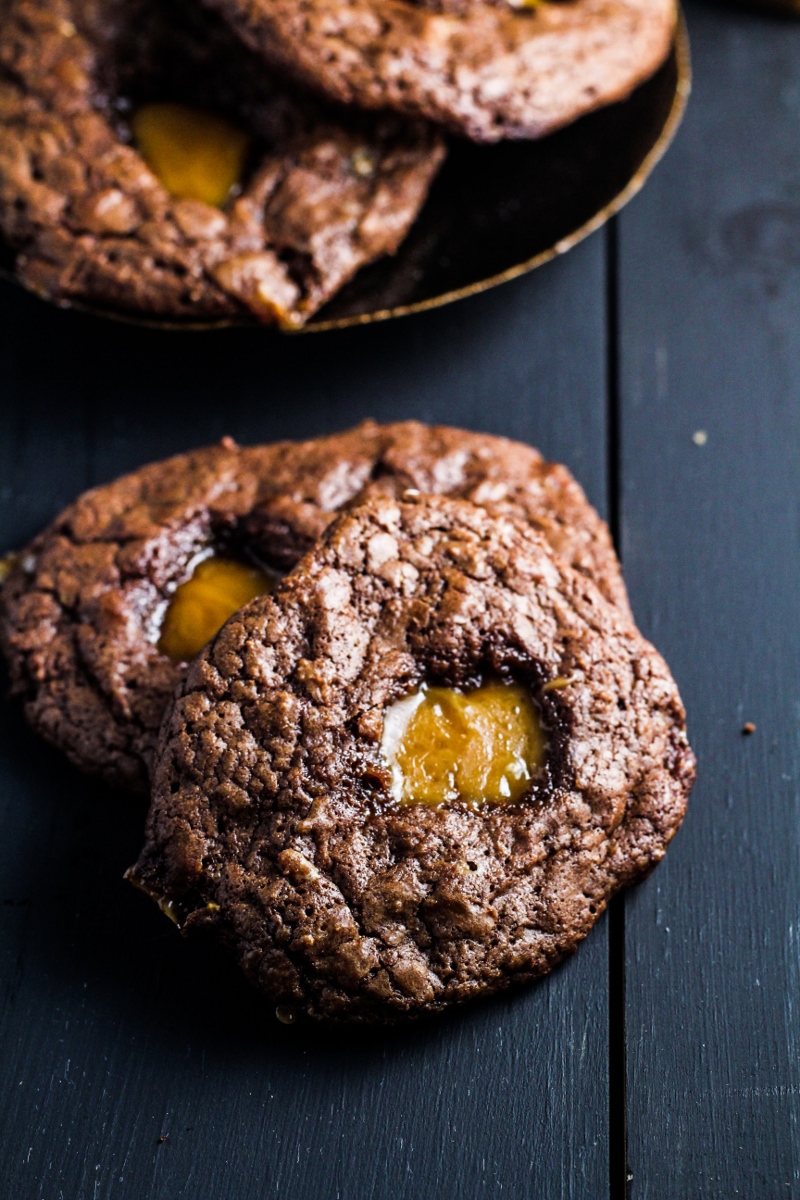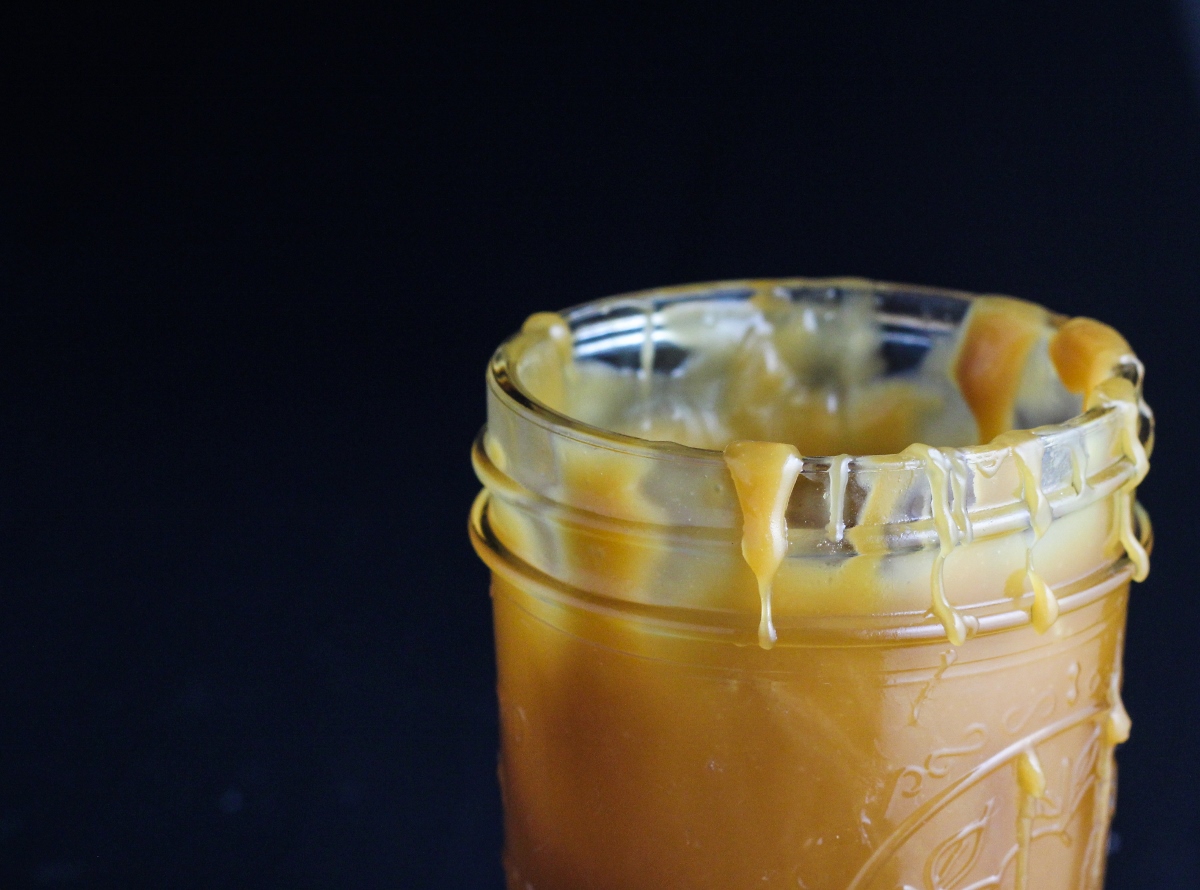 I'm writing this to you from way up over Canada, en route to Seattle for the 2013 International Food Blogger Conference, better known as IFBC. I'm pretty excited – four days of wining and dining, schmoozing with other bloggers and food professionals, and hopefully learning a ton from the speakers and break-out sessions. Not to mention, I'll get to explore Seattle and hang out with my baby brother, who just moved here last month. It's gonna be good.
I'll be tweeting and instagramming from all the events (take that as an invitation or a warning, whichever you prefer), and when I get back I'll be sure to write a few posts to share what we learned (and ate) at the conference. In the meantime, I want to direct your attention over to Cake Journal, where I'm sharing these sinful chocolate-toffee cookies with caramel centers. They're a riff on my favorite double-chocolate cookie, amped up with toffee bits and homemade caramel. They'll pretty much satisfy any chocolate craving. I may be contributing more original dessert recipes to Cake Journal in the future, so keep your eyes peeled!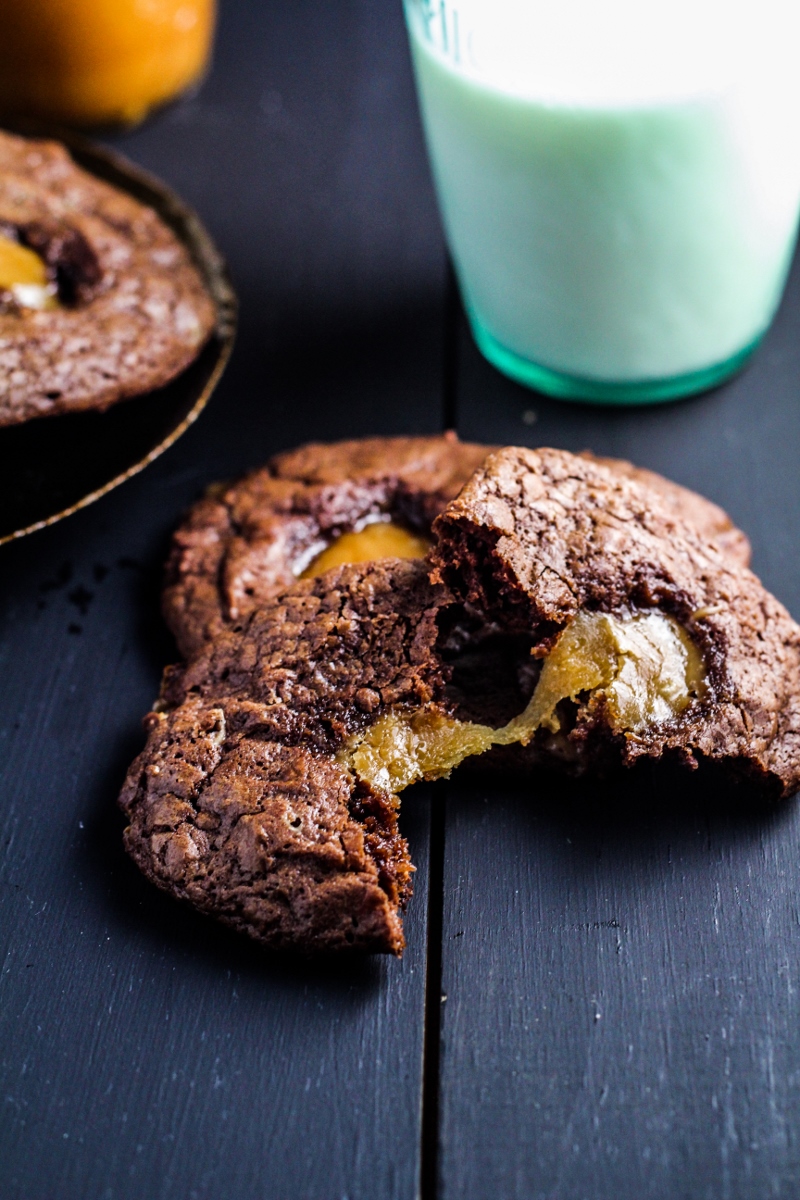 Oh, and if any of you will be attending IFBC, shoot me a note! I'd love to say hi. Also, I'll have some time to explore (and eat!) on my own – any recommendations for Seattle favorites would be welcome. And if you're not going to be in Seattle, I hope you have a fantastic weekend. Talk to you soon!
Click here for the cookie recipe.
Note: In order to received the discounted active blogger rate at IFBC, all participating bloggers were required to write three posts about their experience at the conference.