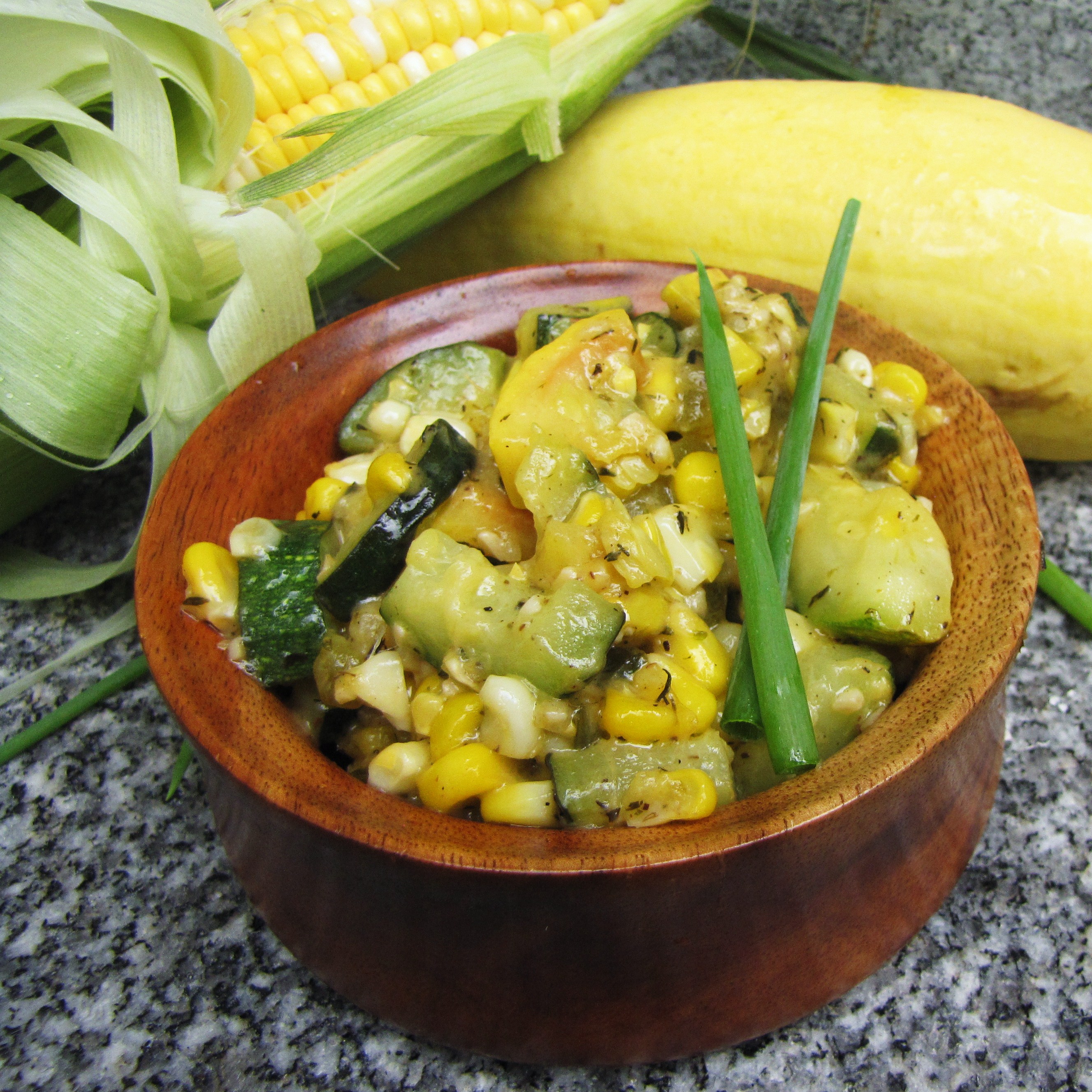 Yes, I've been home from Colorado for almost two weeks.  Meaning to write about my trip.  Meaning to make this great new side dish I discovered there.  But now that my life has slowed way down, to a level where for the first time in years, I have to create tasks for myself rather than do the ones that other people have assigned me, I've been lacking in inspiration a little bit.  I'm happy to be at home, happy to feel so calm, and very happy to spend a perfect June afternoon napping in the hammock, just a little bit directionless.
Anyway, I'm still here.  Ready to blog.  And I really had an incredible time in Colorado.  Almost my entire extended family on my mom's side lives there – my grandparents, 3 of her sisters, her brother, and 8 cousins – and I used to go out to visit every other year.  Sadly, that ended after my freshman year in high school, when my school vacation calendar diverged from my brothers', and so this was my first trip out there in 7 years.  They live in Grand Junction, a medium-sized city on the Western Slope encircled by the Mesa to the North, the Rockies to the East, the Colorado National Monument to the South, and Utah only 20 miles to the West.  It's a beautiful place, with pretty much all the outdoor activity you could want right at your fingertips.  Heaven.  I was thrilled to be able to hike almost every day, with just a 5 minute drive bringing me to several different trailheads for the monument.  Actually, the hikes I went on were one of the highlights of the trip – particularly the trip to Royal Arch in Boulder with my friend David and to Liberty Cap on the monument with my brother and cousin Alex.  Luckily, I was there right in the middle of the desert wildflower season, and I couldn't stop taking pictures of the flowering cacti and other scrappy mountaintop flowers.  Or the sweet lizards.
Other highlights included a drive up and over the mesa with my Aunt Lynn to the site of their future yurt, during which we startled a herd of deer in the most picturesque, sun-dappled stand of aspens I have ever been privileged enough to encounter.  I'm pretty sure the pictures I took there are the best I've ever taken.  Photography career, you may begin.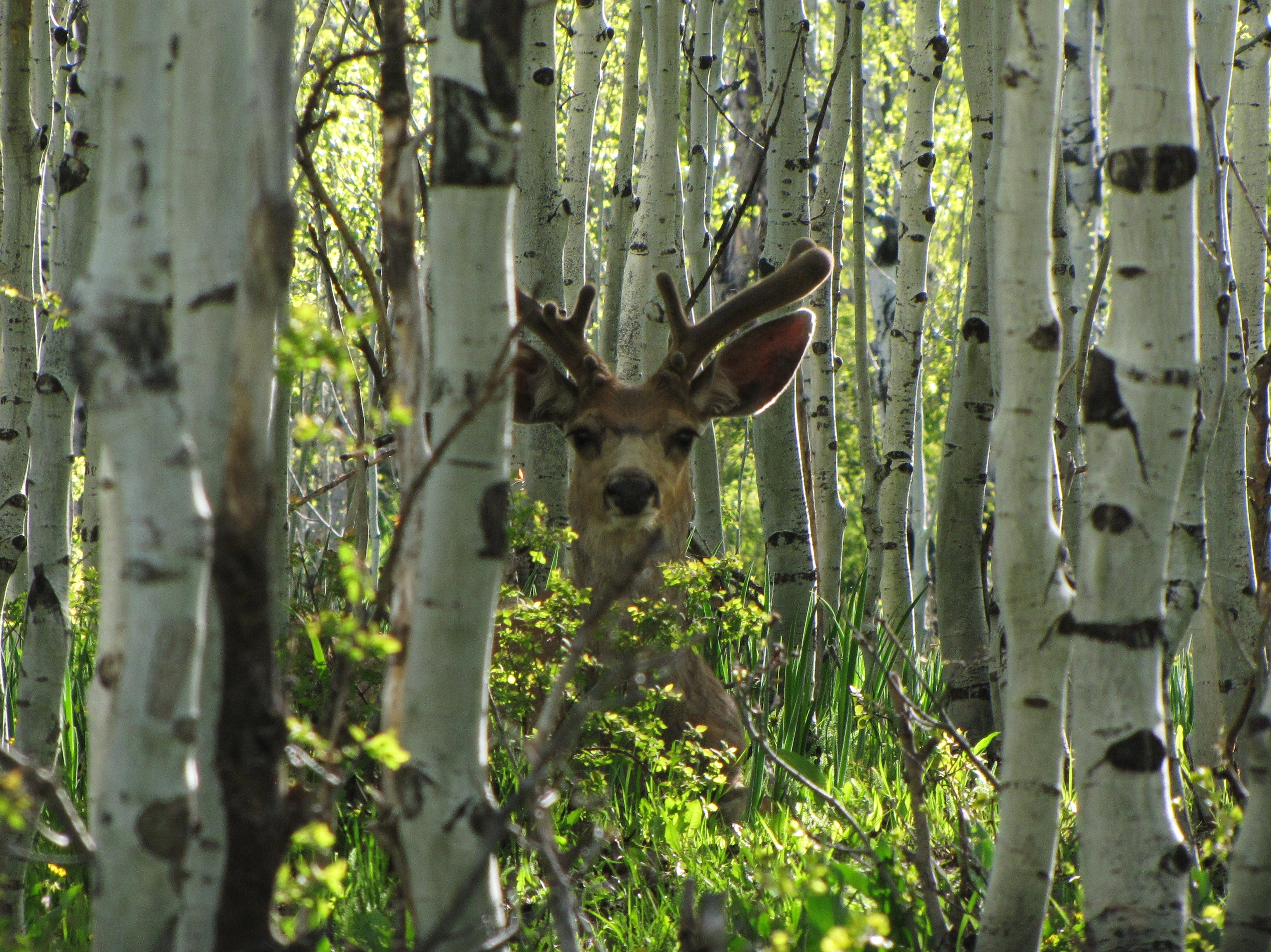 Of course, I should probably mention that a big part of the reason I headed out to Colorado now, as opposed to any other time of the year, was that Trevor was competing in the college Ultimate Frisbee Nationals in Boulder.  I'd never seen him play before, and to be honest, I was a little skeptical about how compelling watching a frisbee tournament was going to be.  Let's just say I've had a frisbee-riddled past and have not always taken the sport seriously.  However, it ended up being awesome.  With the help of my brother, who plays for Cornell, I picked up the rules, and by Tufts' final game vs. Harvard, one of their biggest rivals, I was really into it.  Like holding my breath on the sidelines into it.  And also really impressed by how athletic the play is.  So, I stand a little bit corrected when it comes to Ultimate.  It should be stated, however, that it is still not, nor shall it ever be, more important than me.  Take note.
Lastly, and probably most importantly, it was so good to spend time with my family.  Just being able to sit around the dinner table swapping stories with aunts and uncles and cousins, to call up in the morning and make hiking plans, was a luxury.  And, to bring things back to food, at one dinner in particular, my Uncle Mark's girlfriend, Julie, contributed the most delicious vegetable dish I've had in a long time – a mixture of summer squash, zucchini, corn, green chile, and a little bit of sharp cheese, a traditional New Mexican recipe called Calabacitas.  Not usually a fan of squash in any form, I loved the sharpness of the cheese and chiles against the soft freshness of the zucchini and corn, and immediately decided it needed to be added to my repertoire.  Julie shared her recipe with us, and I've pretty much followed that to the T here, although there is a lot of wiggle room to adjust for personal taste.  It's a great summer side dish, especially given that gardens and farm stands always seem to overflow with zucchini in late summer and it's always good to have another way to prepare it.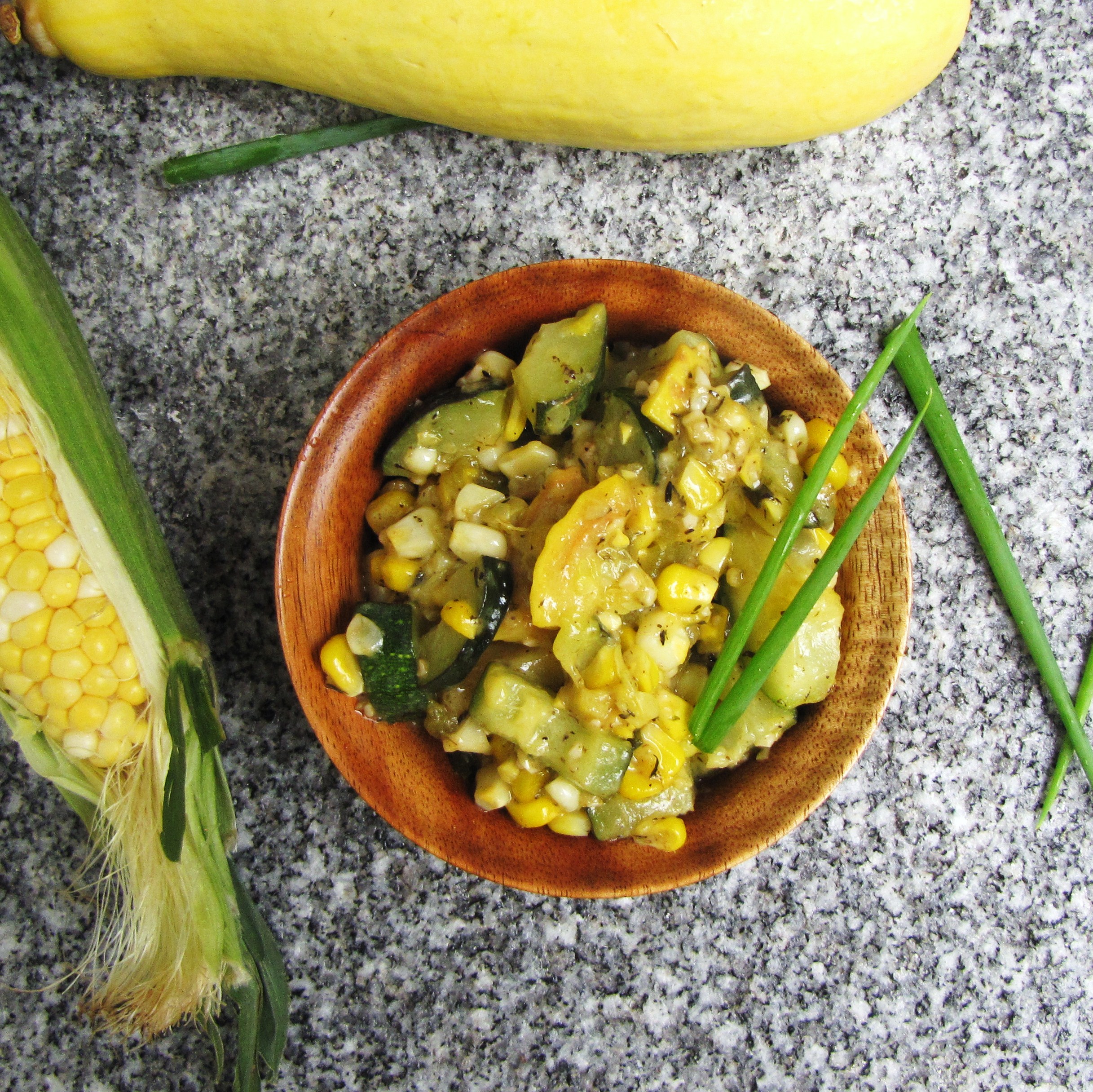 Calabacitas – Cheesy Corn and Zucchini Salad
Serves 4 as a side dish.
2 zucchini, 1/2 in. dice
1 yellow summer squash, 1/2 in. dice
2 TBS olive oil
2 TBS water
1 1/2 TBS minced garlic
10 scallions, finely chopped
1/3 c. diced green chile (I used the pre-chopped canned kind)
2 ears fresh corn
1 tsp. dried thyme
1/2 tsp. onion powder
kosher salt and pepper to taste
1/2 c. cheddar jack cheese
Heat olive oil and water over medium-high heat.  Add washed, diced zucchini and squash, and sautee for 7 minutes, stirring occasionally.  Add garlic, green chile, scallion, dried thyme, onion powder, salt, and pepper, and cook for another 2 minutes.  Add kernels from corn cob.  Lower heat, and cook until everything is soft, about 5 minutes more.  Remove from heat and stir in cheese, allowing to melt completely and spread evenly throughout dish.  Serve warm.