I haven't been writing because I've been reading.  I've been reading all of the fabulous, drool-inducing, comically upbeat and visually stunning food blogs that already exist on the big old web.  And it should be inspiring, but really I find it kind of daunting.  I find it daunting that there are already so many women living my dream – they make beautiful, creative food, they take beautiful, perfectly exposed photographs, they have beautiful, warm-hearted husbands who share their culinary passions, and they have beautiful, cherubic children adorably wreaking havoc.  Plus, they write and people read what they say.  People enjoy what they have to say.  I enjoy what they have to say.  I want all of that so much and it seems so far away.  Plus, sometimes I'm skeptical that so many people can fill the same role – what if the happily-married-with-kids food-writer/photographer quota has been filled and I've missed the boat?
Alas, pessimism never gets me anywhere, although I'm pretty sure there are some people who can get pretty far on it.  So I'm focusing on what I'm good at.  I can almost run a mile in 7:30 again.  I can draw moment diagrams like it's my job.  I'm a reasonably good girlfriend and a responsible daughter.  I am a pretty good photographer – feel free to affirm me at my flickr page – and my writing might still have a future.  And although I'm a new cook and I can't really afford fancy ingredients and non-essential utensils like muffin tins, I make pretty good soup.  If soup has to be my calling, so be it.  I could do worse.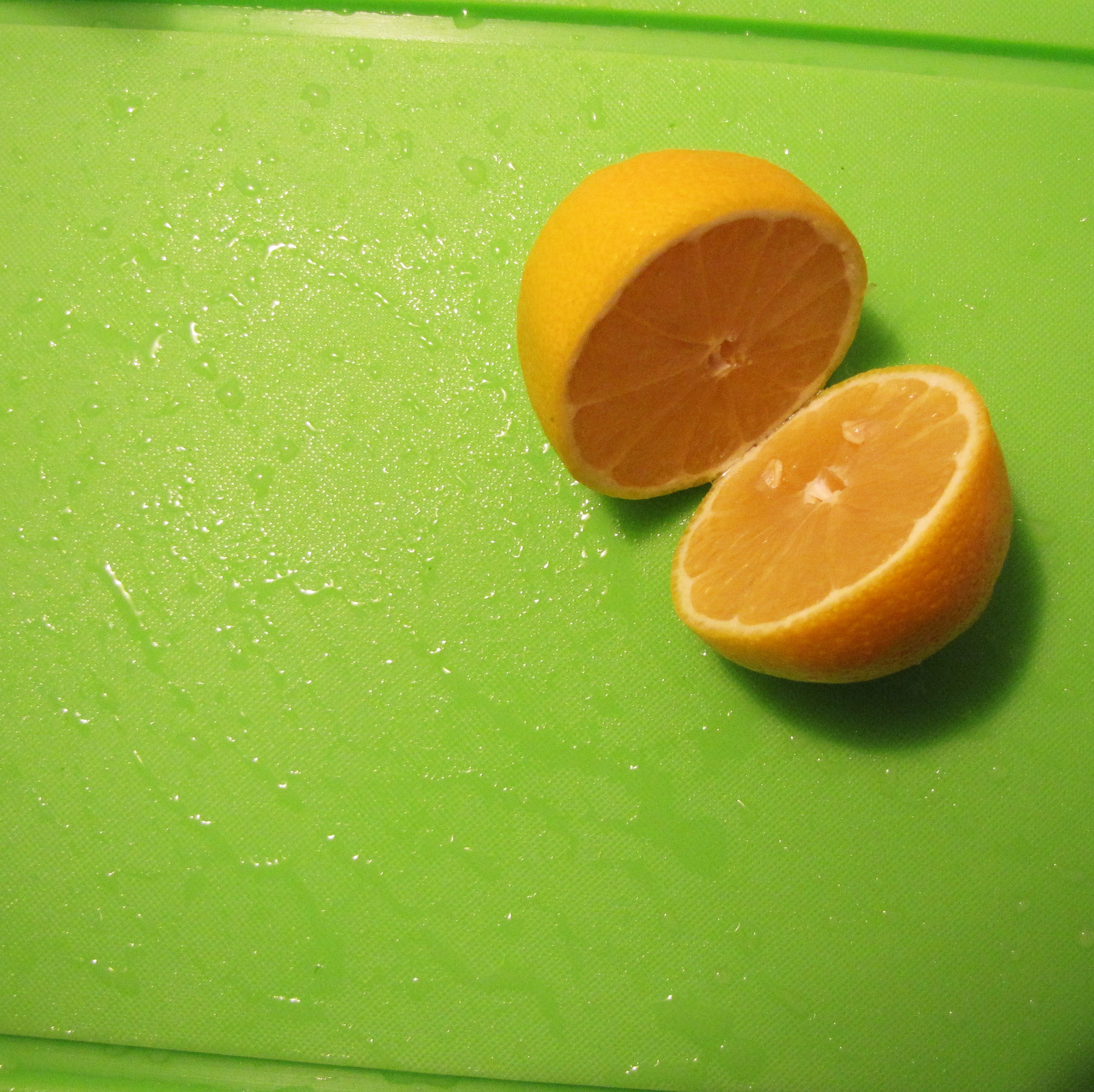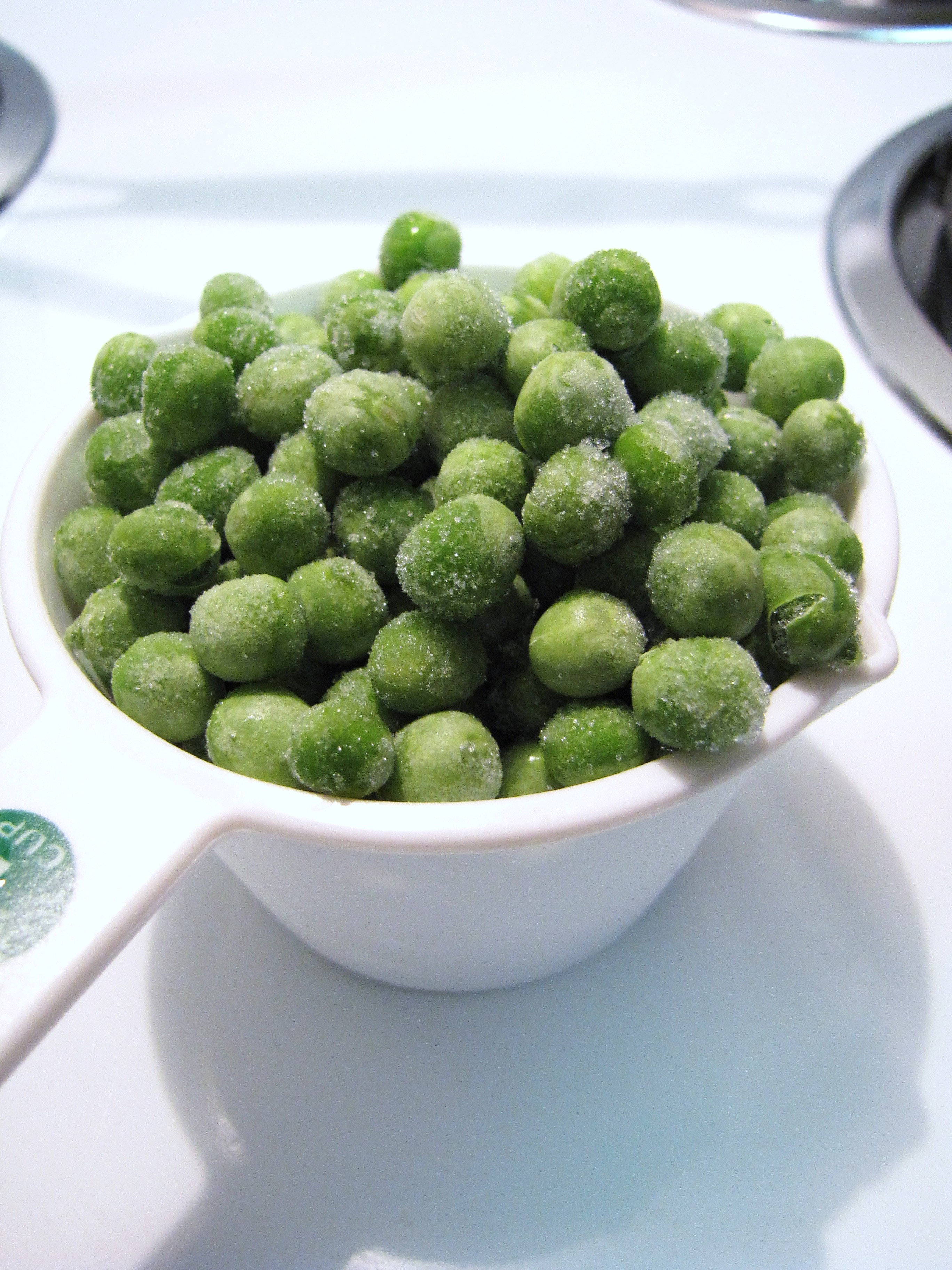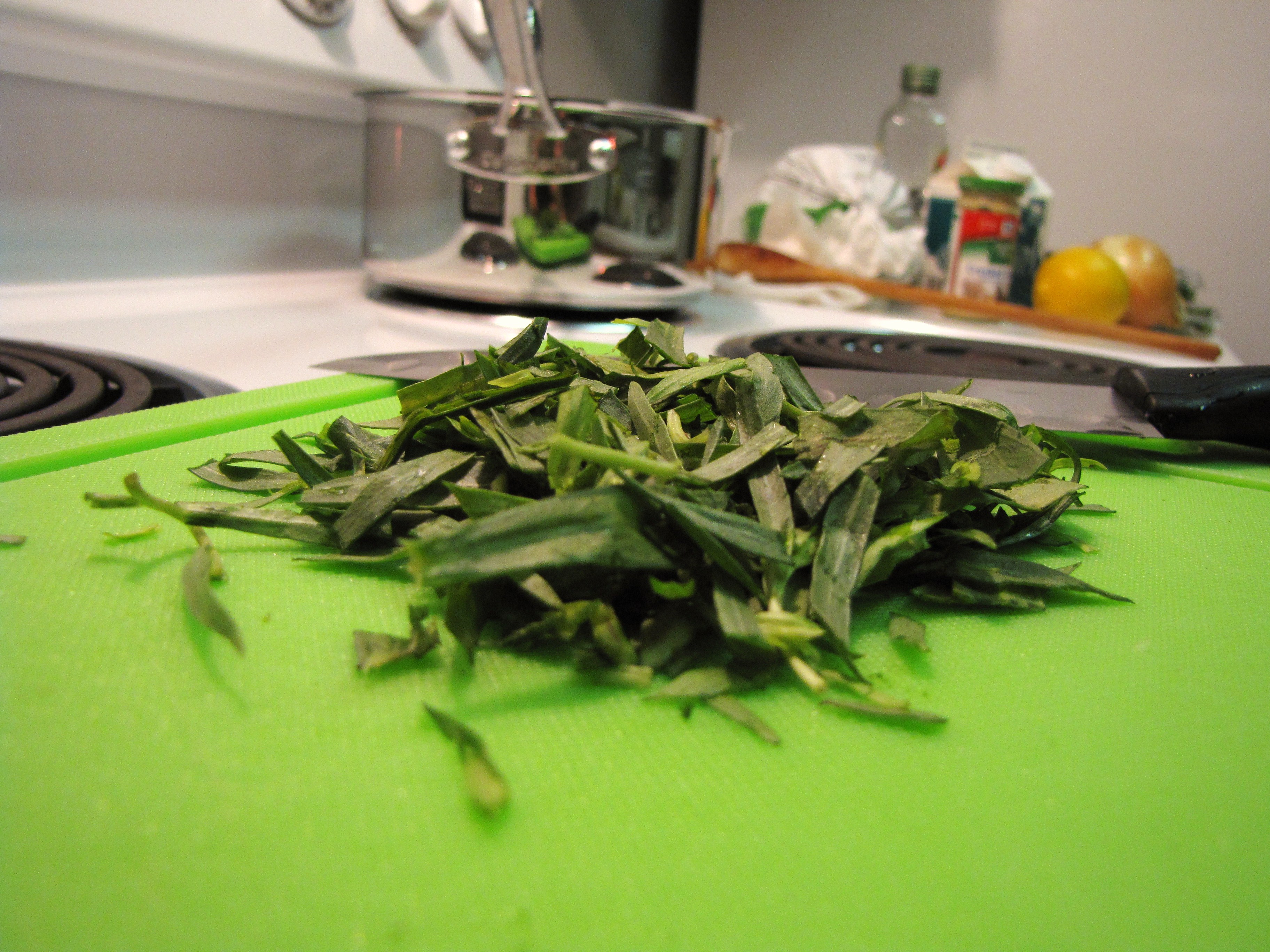 This soup is special to me.  First of all, it's one of the only recipes I can call my own.  (But I think that's OK at age 20).  More importantly, it reminds me of Prague.  Beautiful, perfect Prague.   I spent last semester studying abroad there and it was an incredible experience – I would give up the North Carolina sunshine to be back in freezing Prague in a second.  I could go on and on about all the things I love about that city, but they are unrelated to this particular recipe so I'll refrain.
Basically, Prague has this famous old cafe called Cafe Louvre where Franz Kafka used to write and dissidents used to gather and all that.  Cafe Louvre is definitely an item on any tourist's checklist but it also retains some of it's working history – people still take their papers and books there and stake out a table for hours while a seemingly constant stream of waiters in tuxedo vests bring viennese coffees in tall glasses.  The restaurant is delightfully cheap considering the quality and atmosphere, so I frequently joined the tourists, professors, writers, and students for the lunch rush.  The menu has several standout items, but at 69Kč the pea soup was my go-to meal.  And it was soooo good.  It has the perfect balance of sweet, creamy pea, mint, and lemon.  Plus, the way they serve it is great – a waiter brings you a bowl with a potato and bacon dumpling surrounded by several croutons, and then pours the pea cream over the dumpling from a little metal pitcher, bows slightly, and walks away.  I couldn't get enough.  And so, upon arriving back in the US, I tried to recreate it.  This is the closest I've come so far.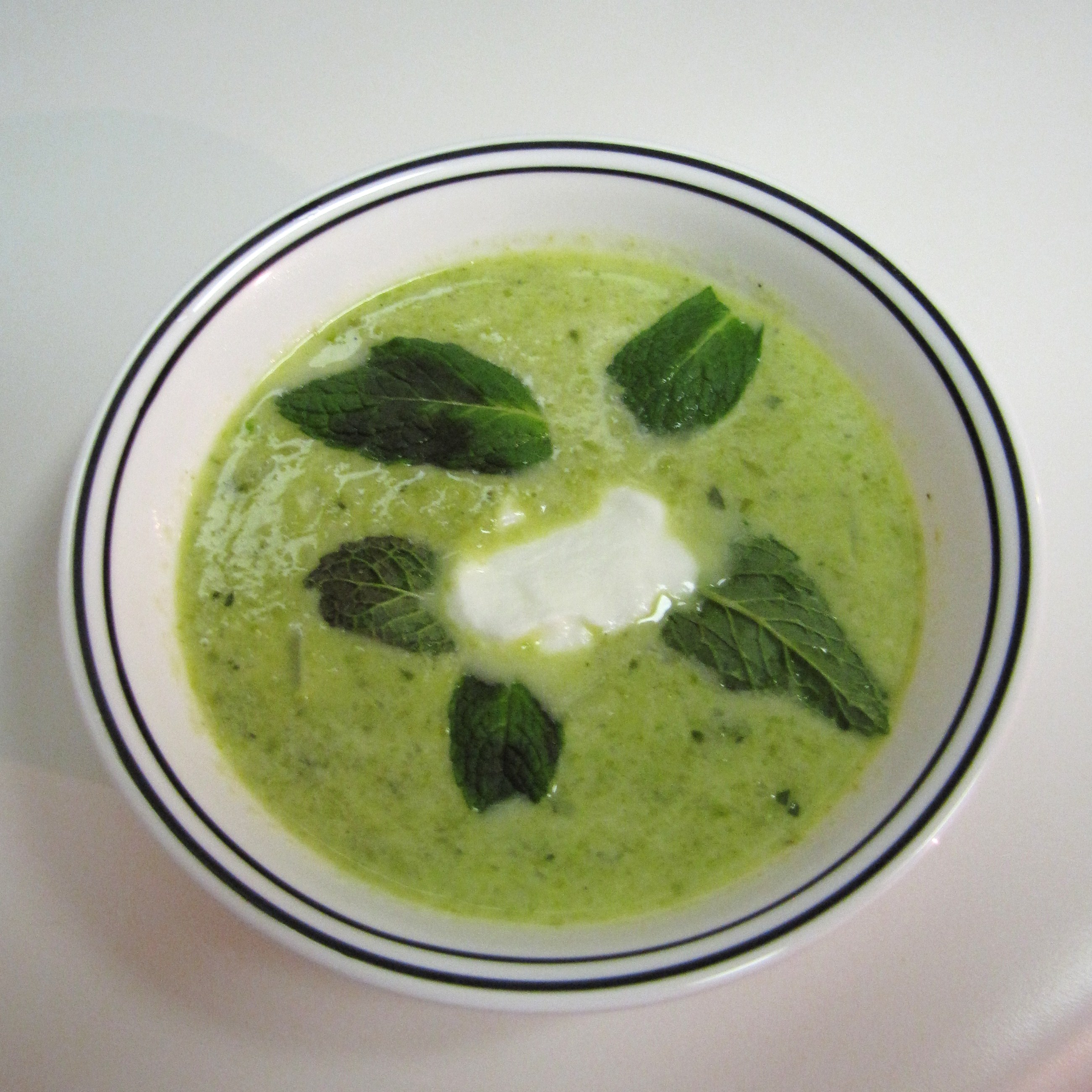 Sweet Petite Pea Soup
Inspired by Cafe Louvre
1 T olive oil
1 onion, diced
4 to 8 medium sprigs of fresh tarragon, chopped
1 T crushed garlic
1/2 tsp kosher salt
2 bags frozen petite peas
1/2 c. light cream
2 c. chicken broth
juice of 1 lemon
black pepper to taste
20 leaves fresh mint
Sauté onions, garlic mixed with salt, and tarragon in olive oil until onions are soft.
Add peas and 1/4 cup of cream,  stirring until peas are heated through.
Purée pea and cream mixture in batches in the blender with the chicken broth.  Leave some of the peas whole.  Return mixture to pot.
Add lemon juice and more cream to desired taste and consistency.  Season with black pepper.
Ladle the soup into bowls and place 3 to 6 mint leaves in each bowl.  It's important to put the mint in while the soup is still warm but removed from the heat for the best flavor infusion.
If you don't have any bacon-filled dumplings lying around, try eating it with a dollop of vanilla yogurt in the middle and fresh bread.  Like I'm doing right now. Yum.