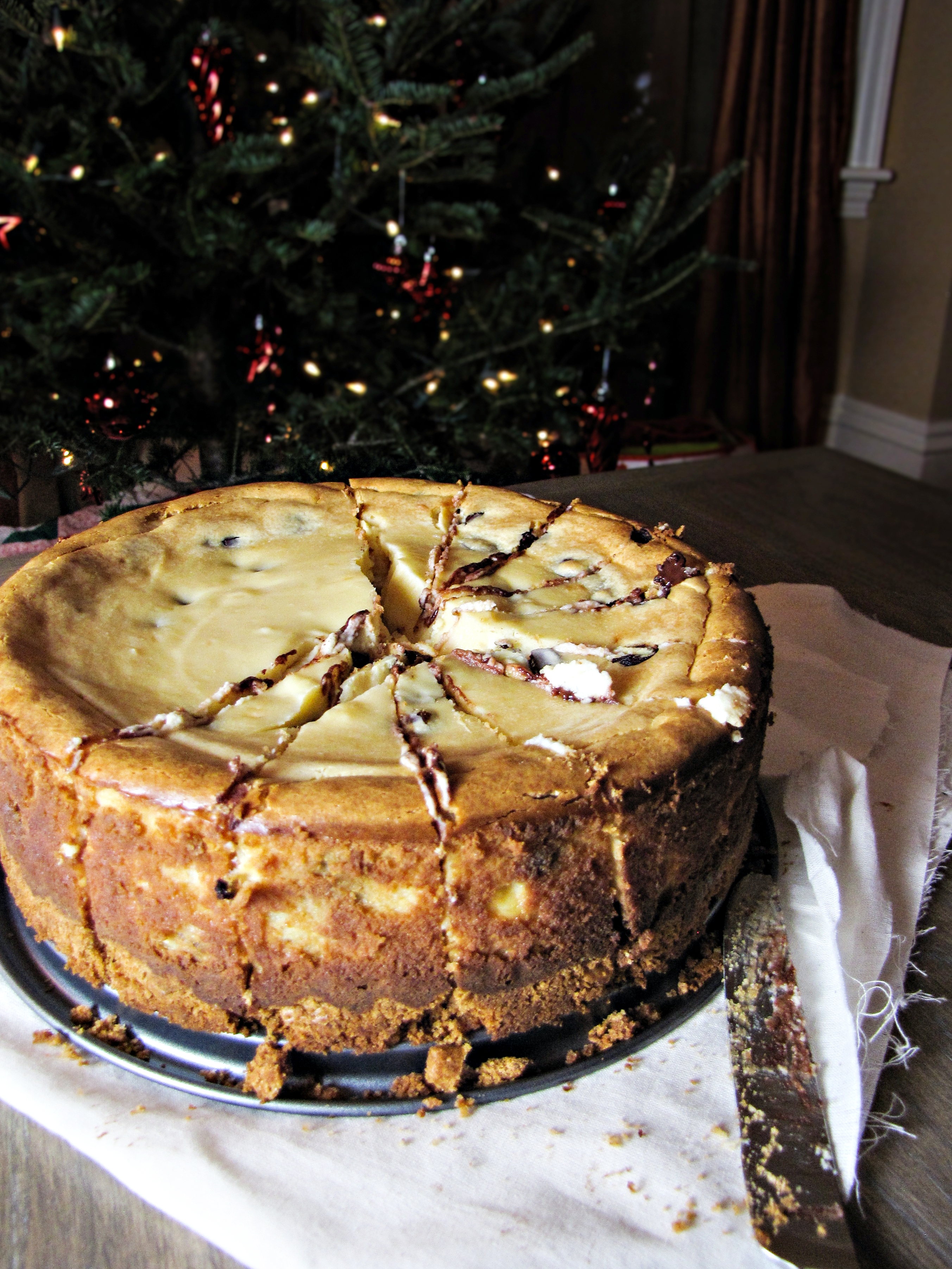 No new Monday morning resolution this week. I'm still going to stick with all the resolutions I've created so far, but I'm not adding any new ones for a while. This is partly because of Christmas coming up, but also because I already have six resolutions going, and it's a lot to keep up with! I figure it's better to take a break and let these six truly become a part of my daily routine then to keep adding new resolutions, get overwhelmed and end up backtracking on the progress I've already made. I am planning on doing another winter cleanse during the first few weeks of January, so maybe I will pick up the new resolutions again after that.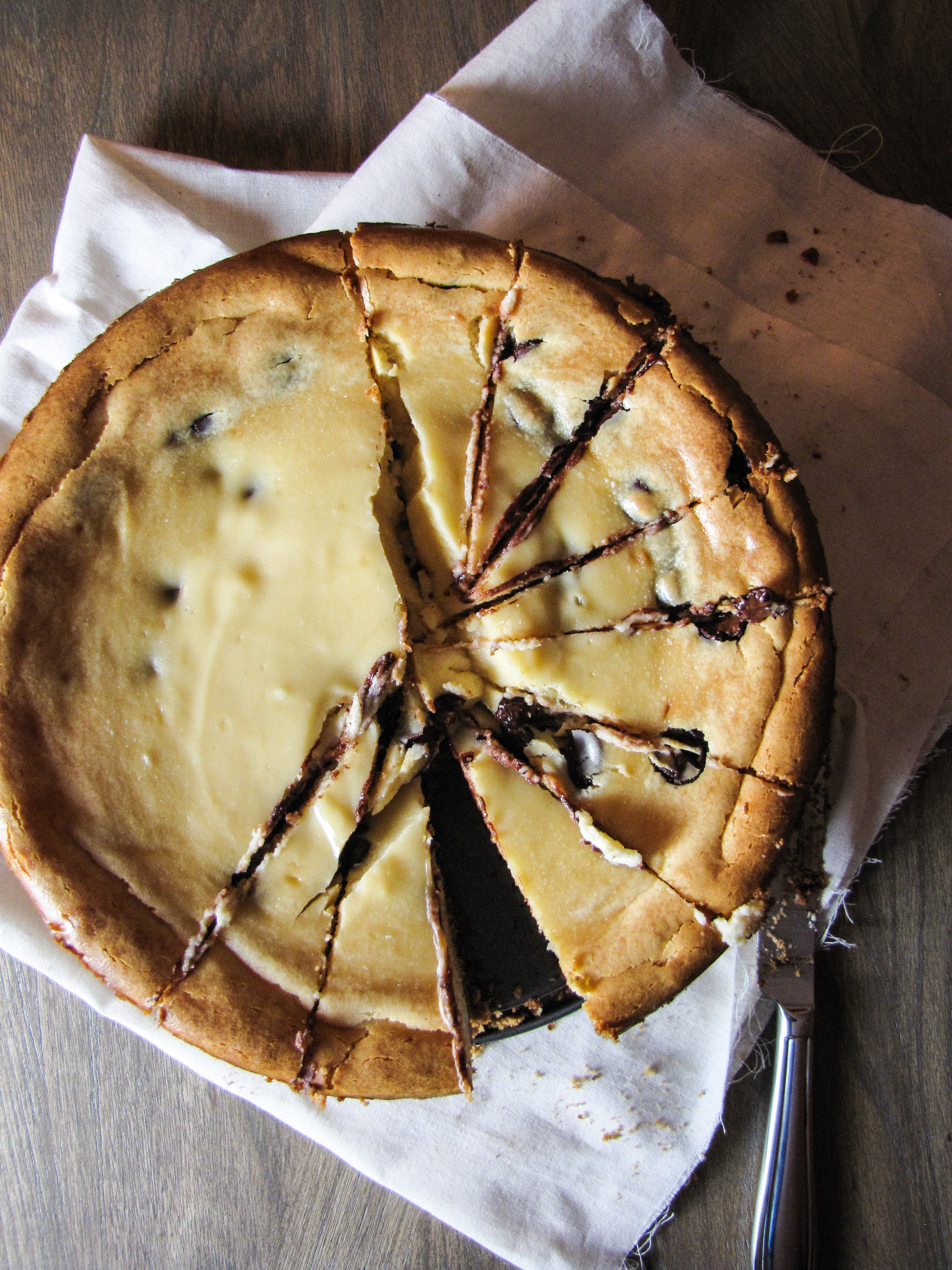 We had a lovely Christmas party at my house on Saturday night. The house looked pretty and festive, the food was yummy, the drinks were free-flowing, and everyone seemed to have a great time. I made a few of my childhood Christmas favorites – a fancified holiday trifle (the recipe for which you can find on Life'd), punch with sherbet, and this Bailey's Chocolate-Chip Cheesecake.
This cheesecake is one of my all-time favorite desserts, and every bite tastes like Christmas to me. It's super rich, creamy, and the Bailey's flavor makes it totally addictive. It does require some planning ahead, however, since it has to sit in the oven for 5 hours after it's done baking (to allow it to set) and then chill for a few more hours. I should also admit that I didn't splurge for real Bailey's this time, I used the knock-off stuff… it still tasted great, though. Maybe next time I'll just make the liquor myself too!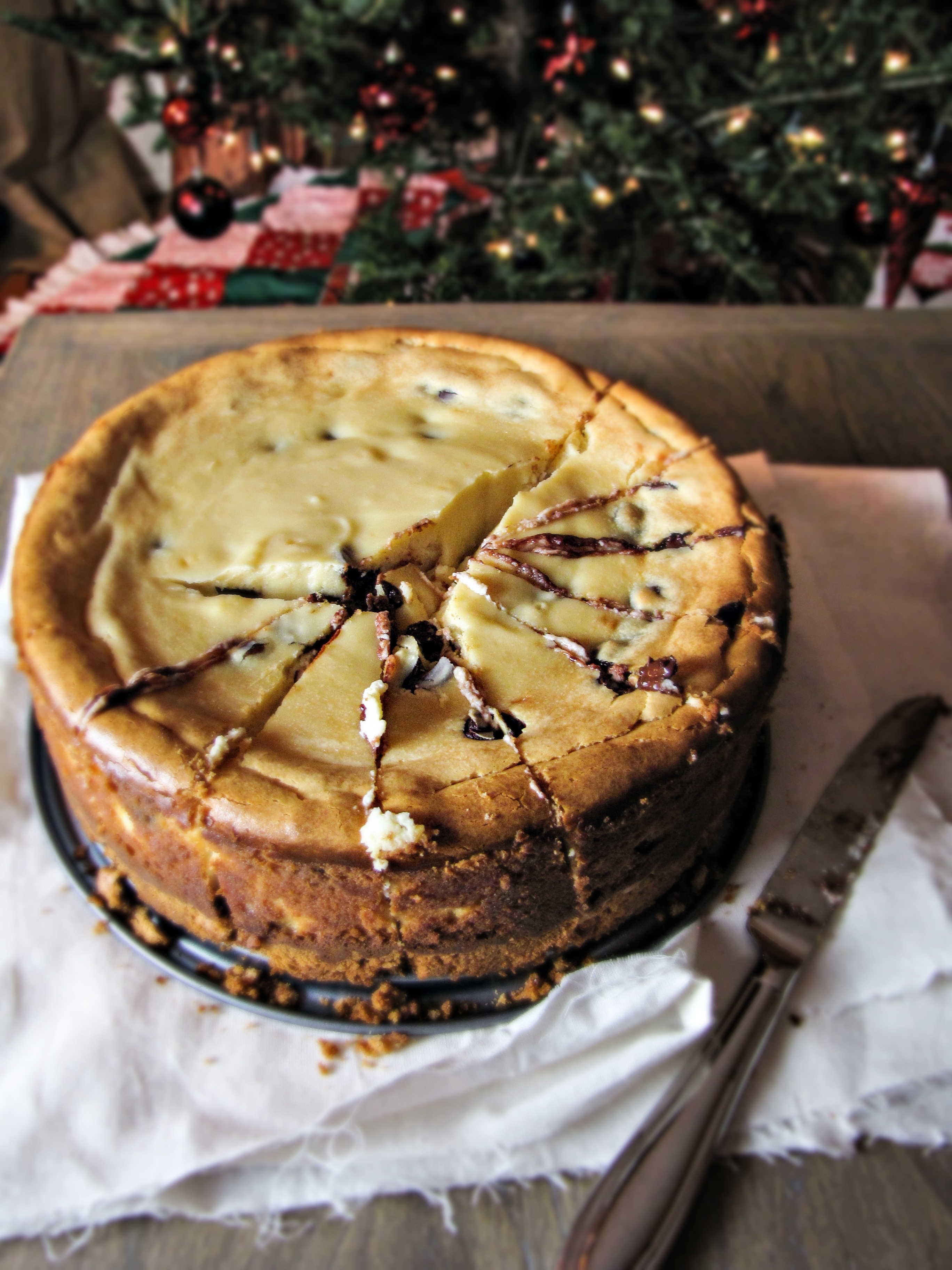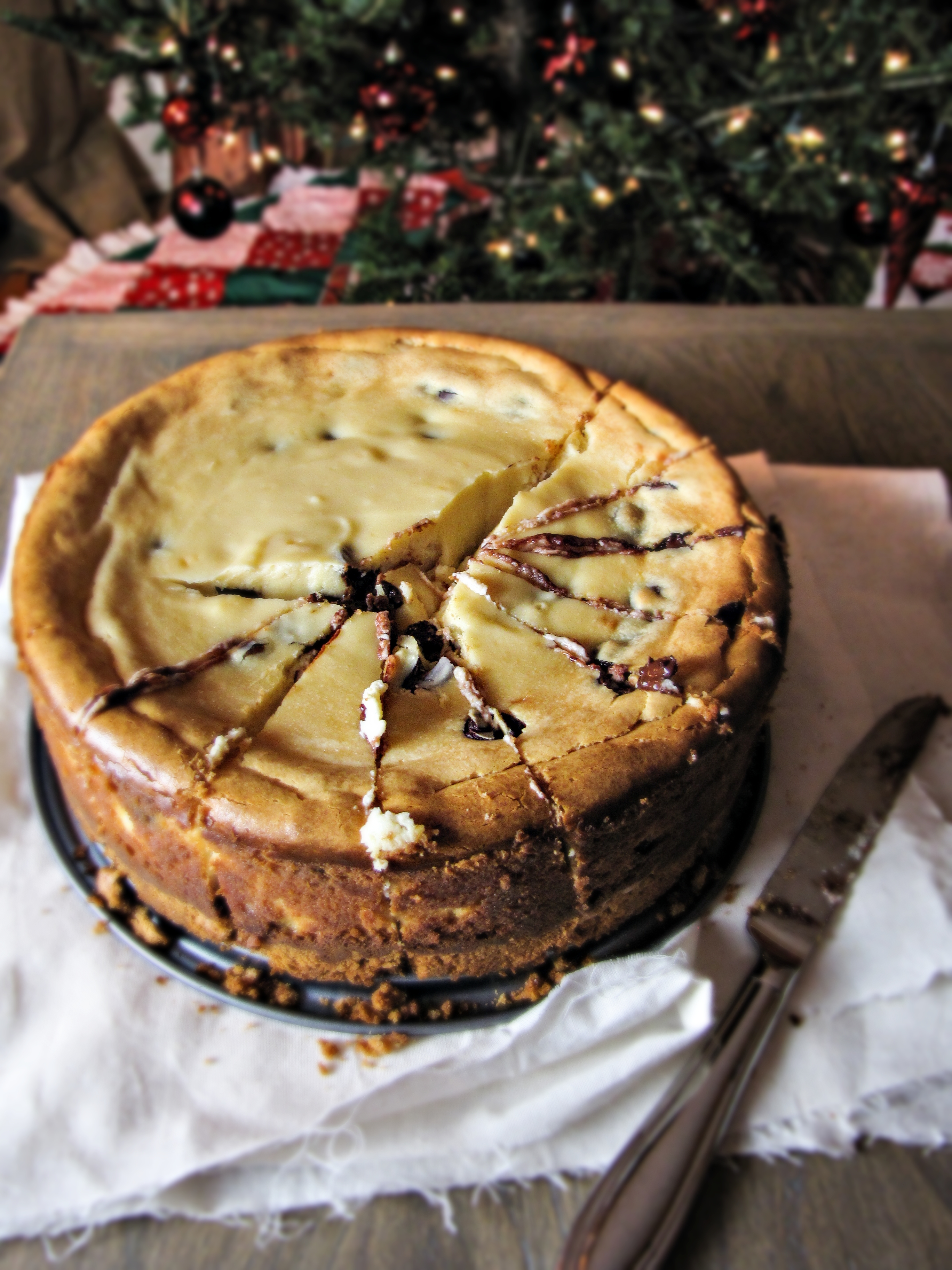 Bailey's Chocolate-Chip Cheesecake
Adapted from the Bailey's website. Serves 16-20.
10 whole graham crackers
4 TBS salted butter, melted
32 oz. cream cheese (four 8-oz packages), at room temperature
1 1/2 c. sugar
3/4 c. Bailey's Irish Cream liquor (or other Irish cream liquor)
4 eggs
1 c. sour cream
1 TBS vanilla extract
1/4 c. flour
1 1/2 c. bittersweet chocolate chips
Preheat oven to 350°F. Grease the sides of a 9-inch round springform pan. Place the graham crackers in a heavy-duty plastic bag and crush into small pieces with a rolling pin. Mix with the crumbs with the melted butter, then press the crust into the bottom of the pan. Place the pan on top of a rimmed baking sheet, and set aside.
In a large bowl, beat the cream cheese and the sugar until smooth. Beat in the Bailey's, then mix in the eggs one at a time. Mix in the sour cream and vanilla, then the flour, stirring just until smooth.
Stir half of the chocolate chips into the batter, then pour the filling into the prepared pan (careful, it will be very full!). Sprinkle the remaining chocolate chips on top of the cake, gently folding into the top half of the cake with a spatula. Place the cake (still on top of the baking sheet, in case of leaks) carefully into the oven.
Bake for 1 hour, then turn off the oven and leave the door closed. The cake will still be jiggly in the center at this point, but it will continue baking in the closed oven. Let the cake sit in the oven for 4-5 hours, to finish baking and setting. Remove from oven, then chill for 3-4 hours before serving. Serve cold, with whipped cream as a garnish.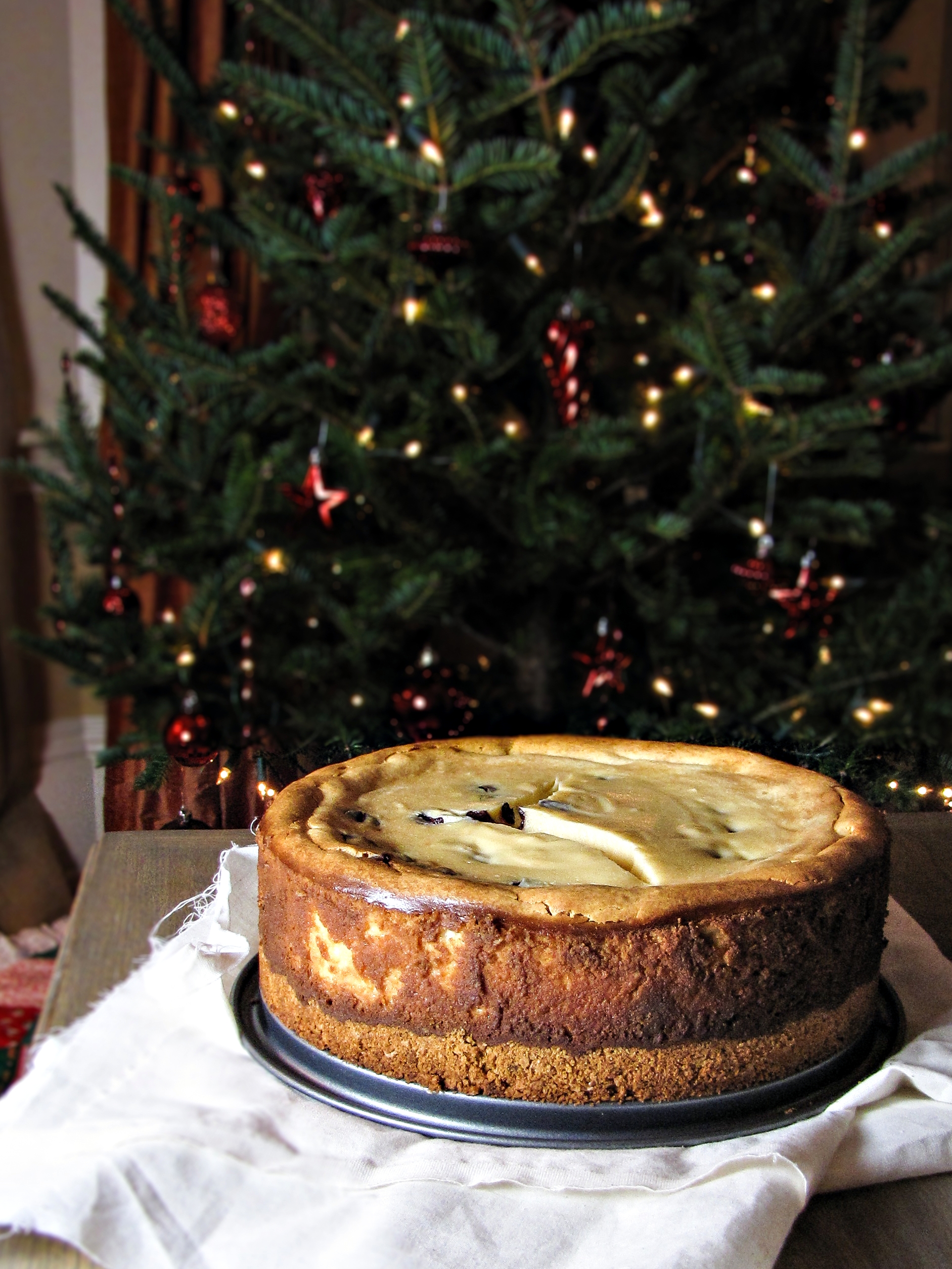 94